Previous part: https://www.loverslab.com/blogs/entry/8224-the-mother-1/
The Mother
part 2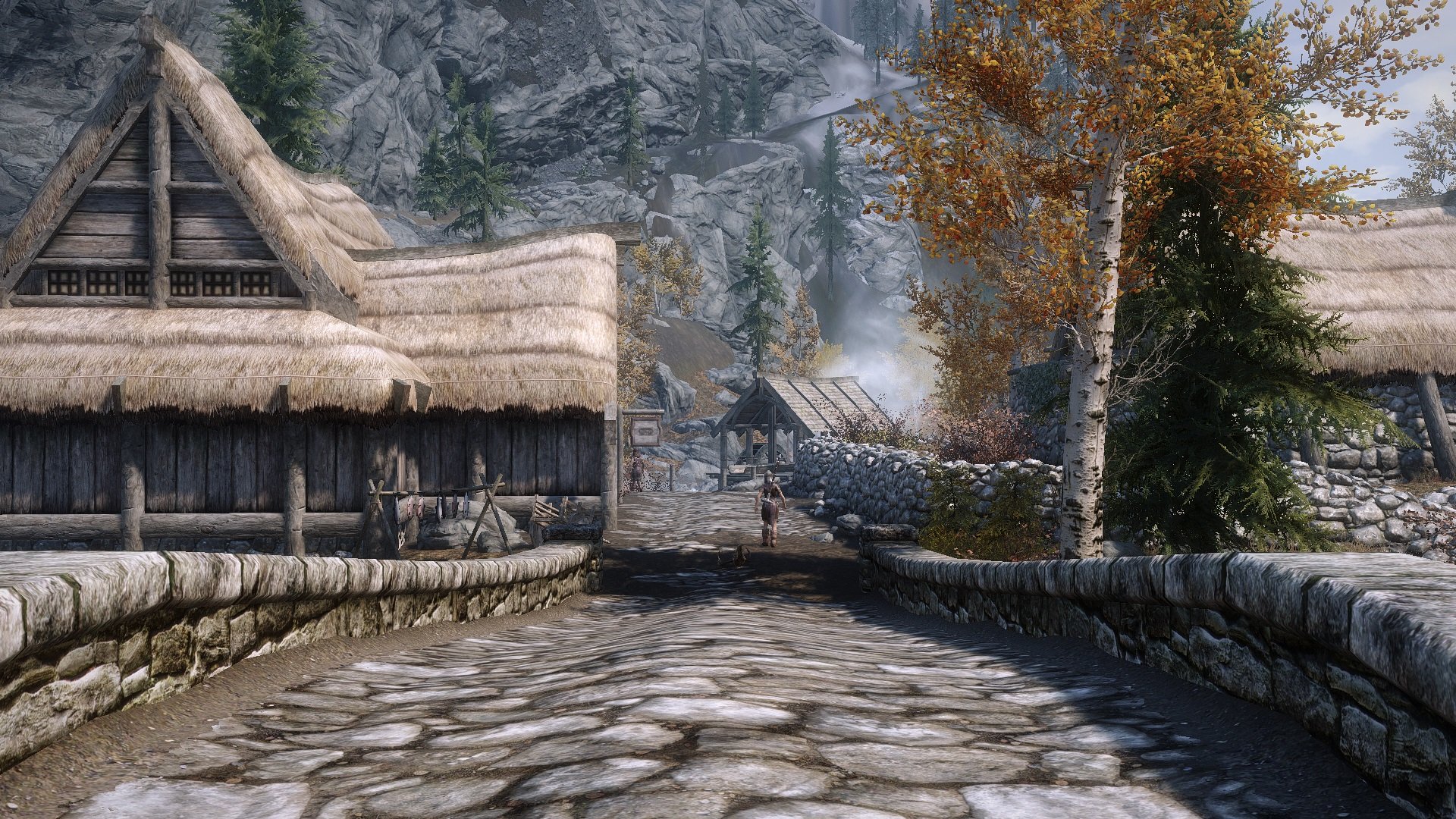 We arrived to Ivarstead in a few days with Uthgerd, however her company didn't lasted too long, she left due some slaughter in the Companinos and left me alone, well doesn't matter, maybe better for this, who knows what my mother would do with her.. Rift hold was quite pretty, but the heart the capital city is a slum...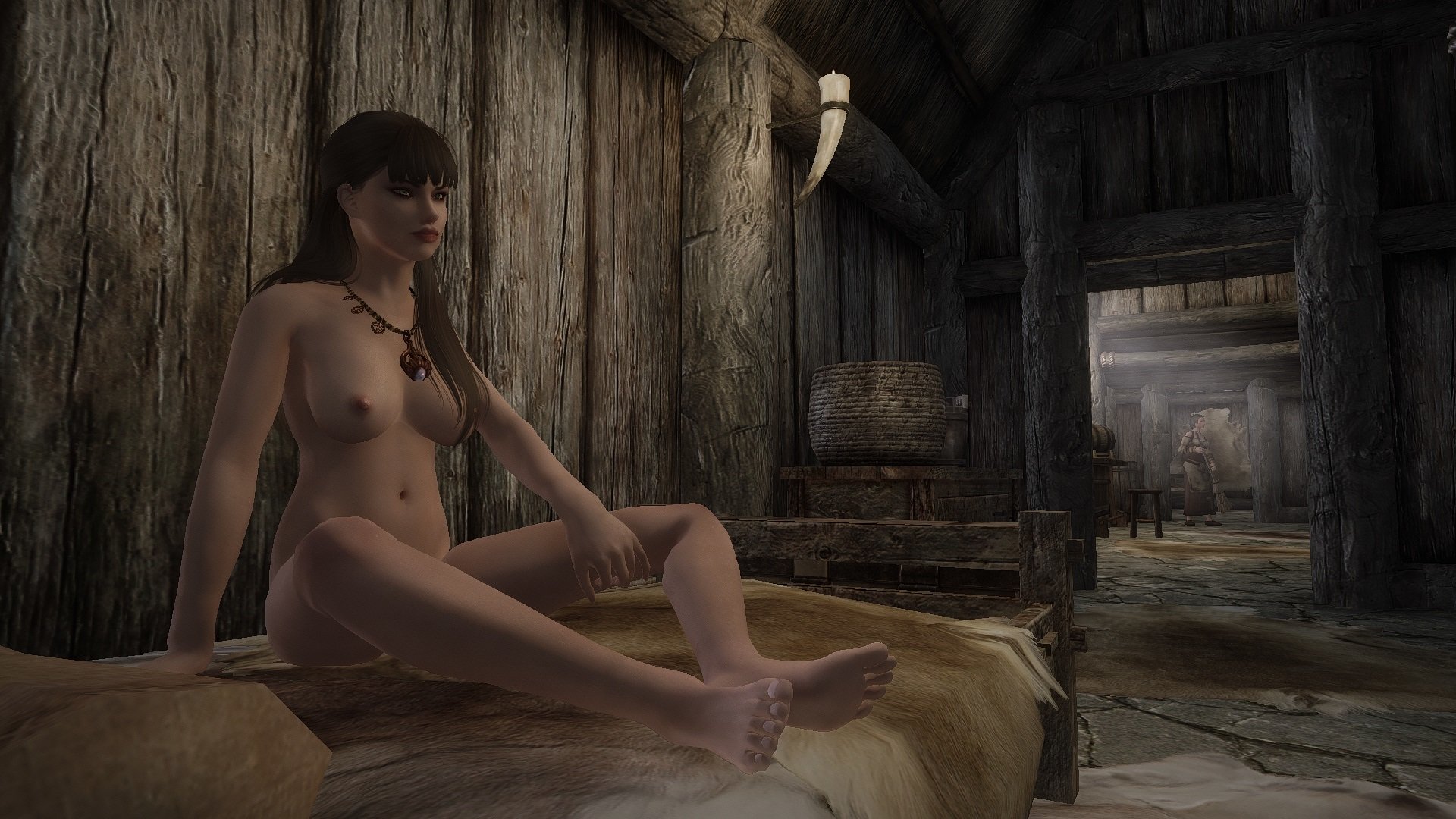 I spent a few days resting here, while waiting for the next carriage in the town, rented a room in the inn, and thought of my life a bit, what happens when I meet my mother and how she want take away my freedom again or manipulate me...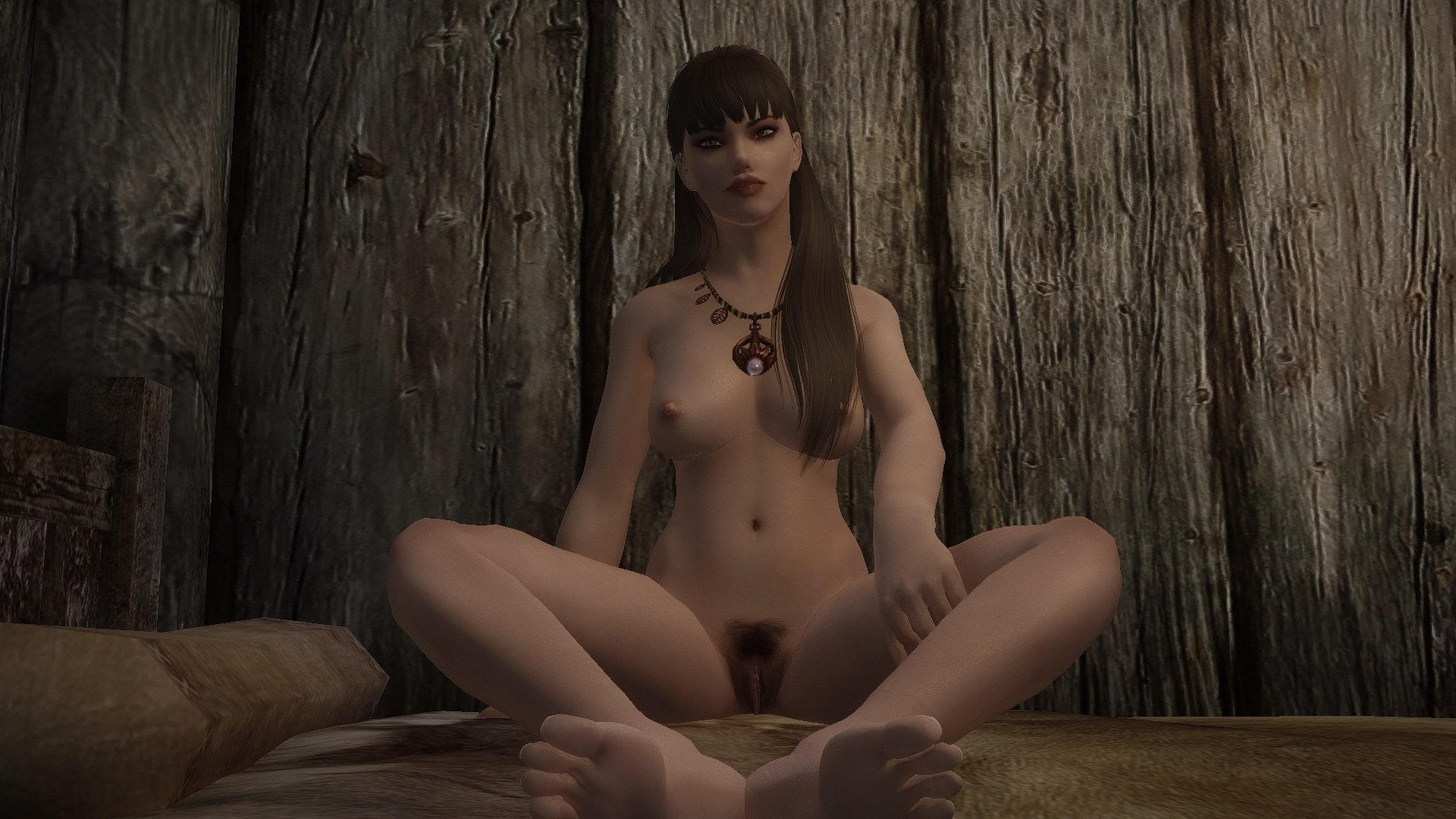 Mere letter and how much influence on me, some memories of the past coming back, the ones I don't want to remember, the ones with her...
I spent some parts of my childhood in the the Dour Castle, a fine imperial hold in the far north, hailed many emperors and king in the past, and nowadays is my mother's home, I didn't spend too much outside, always with her, despite being a bastard, she let me inside.. Such a shame, I never ever saw the city itself, despite lived there...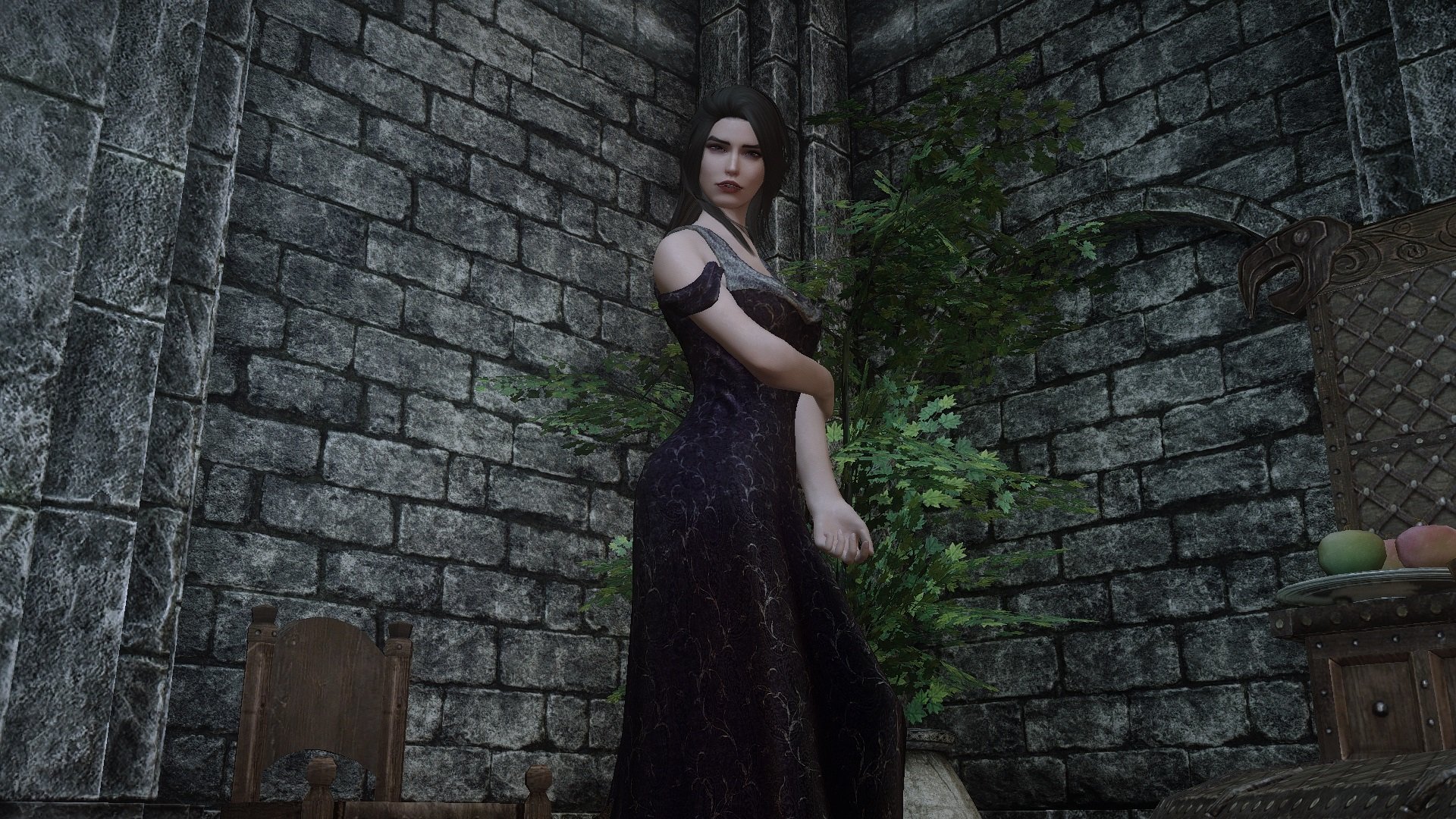 As natural it was, a child wants affection from her parents, from the mother of course, so despite all the beatings.., berating and her treatment, I wanted her affection, I wanted my own mother to love me, I followed her everywhere...
Mother: Why are you following me everywhere you useless brat, didn't I said stay there? Are you incapable to understand simple thing like this? What I expect you even, you can't talk at all, maybe I expecting too much from you to understand simple things...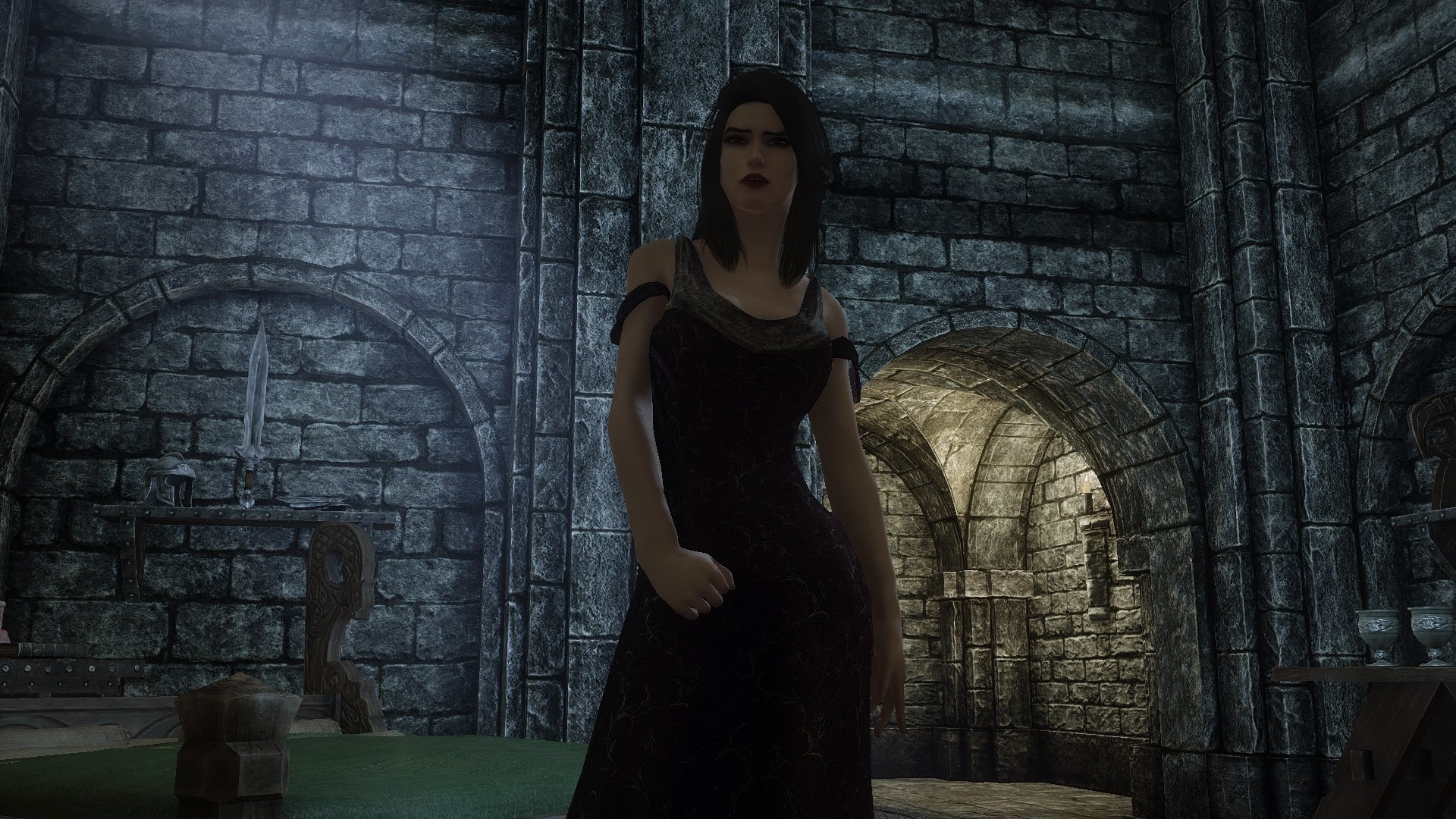 She put me in a chair, but I didn't wanted to stay I wanted to be her, it should be fine, but I know her... she never ever showed any affection to me in my entire life.., not even a minor one...
Mother: Stay there, we later deal with this...remember that...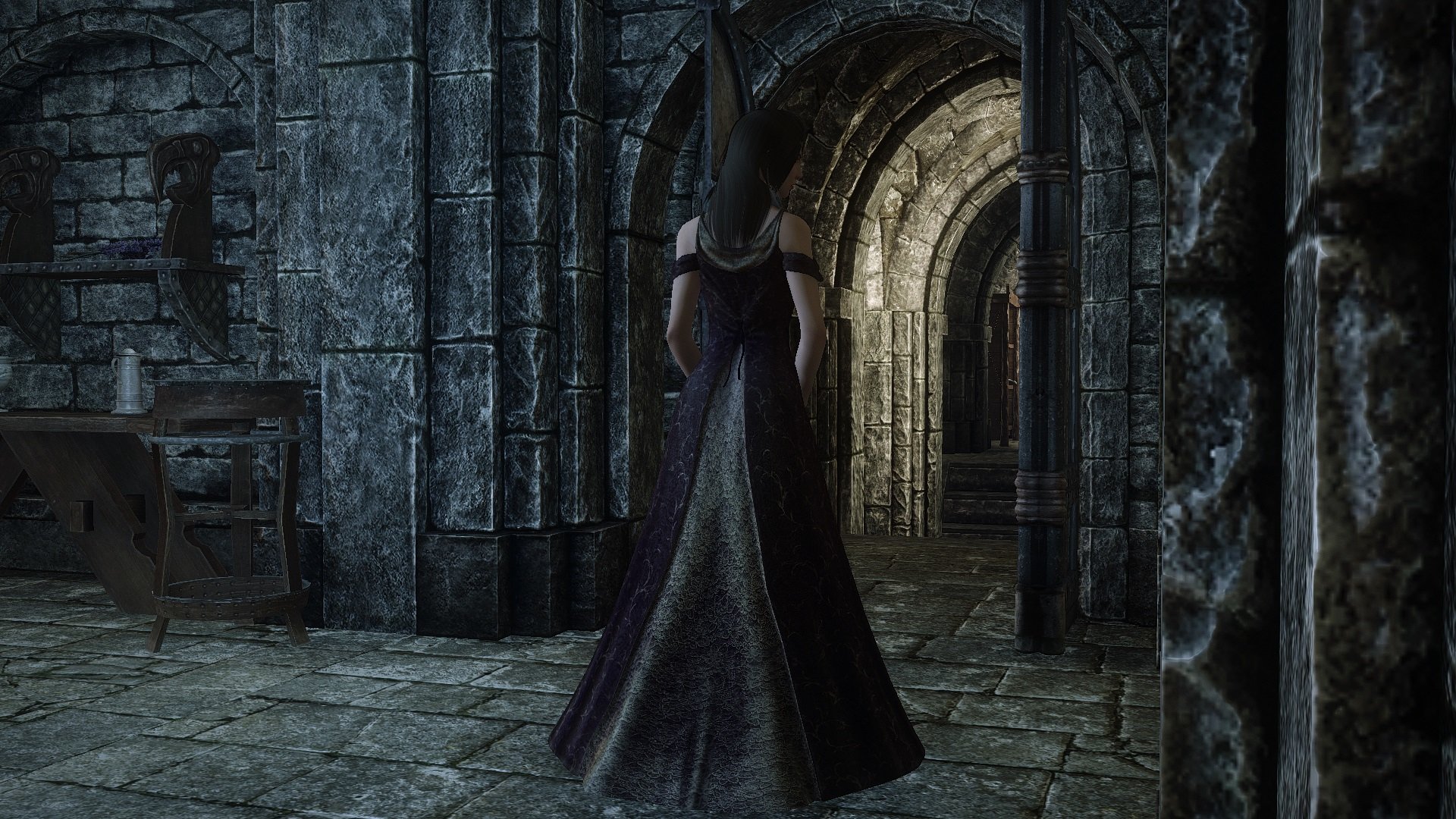 But I was a little child back there, and as usual I didn't wanted stay alone in a castle room, so moment she started walk out from the room, I started too, but she noticed.. and she wanted to beat me again, however....
Eliza: You...., what did I say too you before? Fine time to teach you again the same lesson...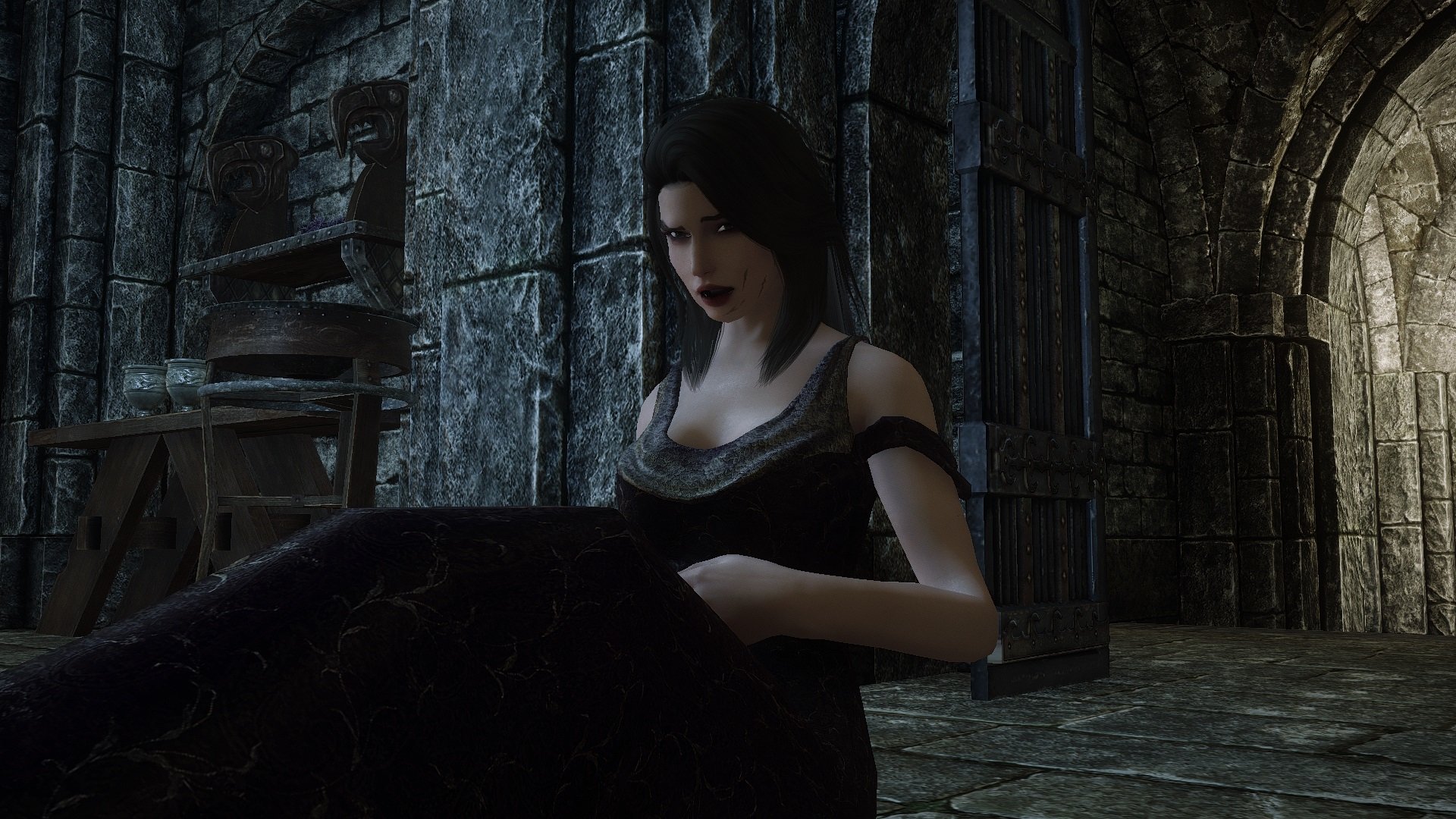 An instict woken up, the magical potential of my, and it created an defensive spell, from the fear of her , I casted a frost blast to her face and scarred her face, I didn't wanted hurt my own mother, but it did happened, she was terryfied, it was something she never felt before.. she just looked me like she didn't understood what happened...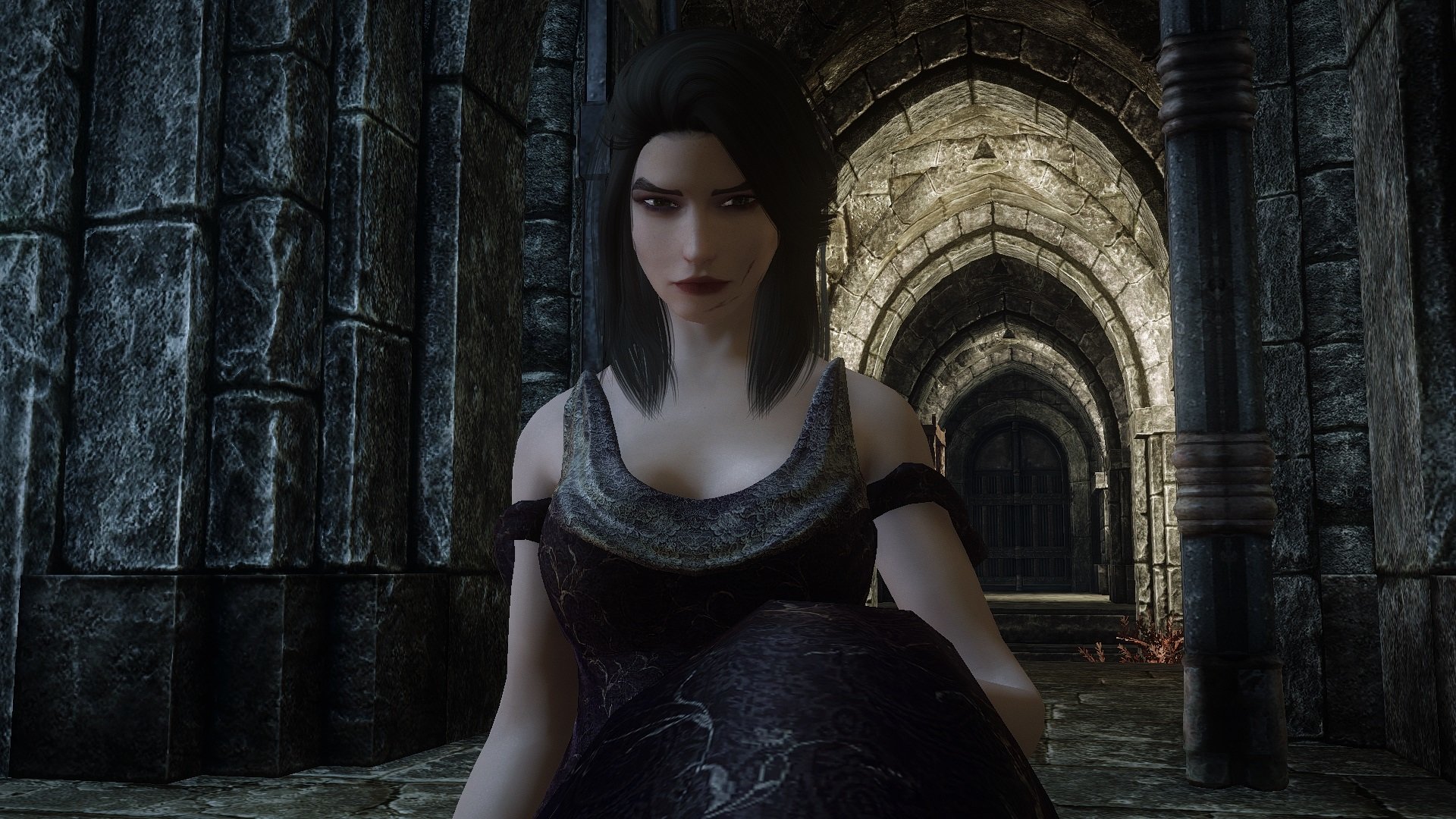 Then her face changed, it was full of rage, even hatred, she not even looked me at all.. Even today I am suprised she didn't killed me the moment, may she had so motherly instict or something else...
Eliza: In the end you are my blood after all..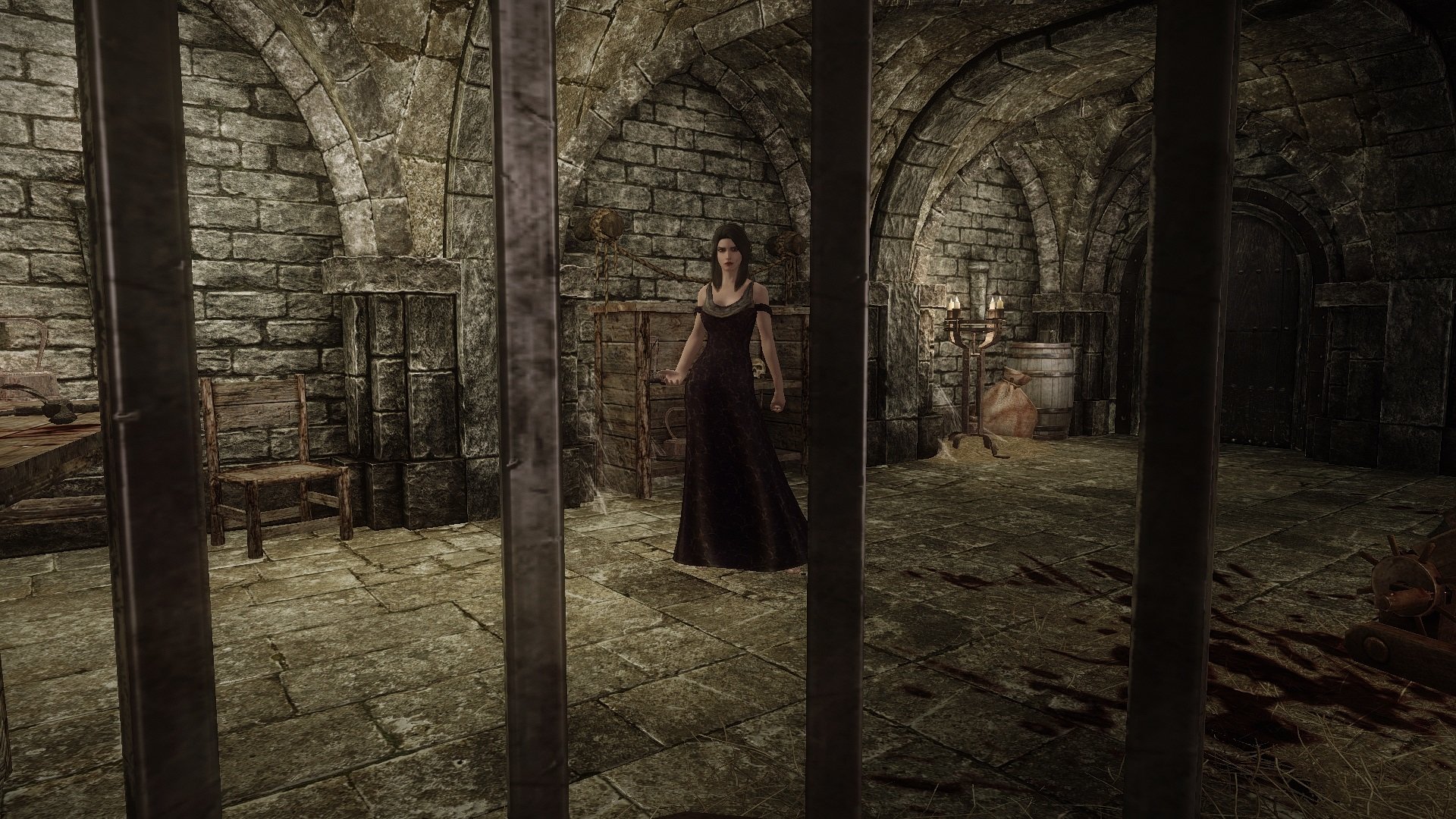 She brought me to the torture chambers of the Vastle and putted me in a cage... I not remember too much from that specific time, it was scary and bloody, but even from the shades of those memories, I remember one thing, I almost die in those chambers....
Eliza: Now you gonna learn the consequence of scarring me..
I was barely alive, I'm sure she probably beated me with some of those tools or worse, last thing I remember is my blood and her leaving, this was the last time I saw my mother...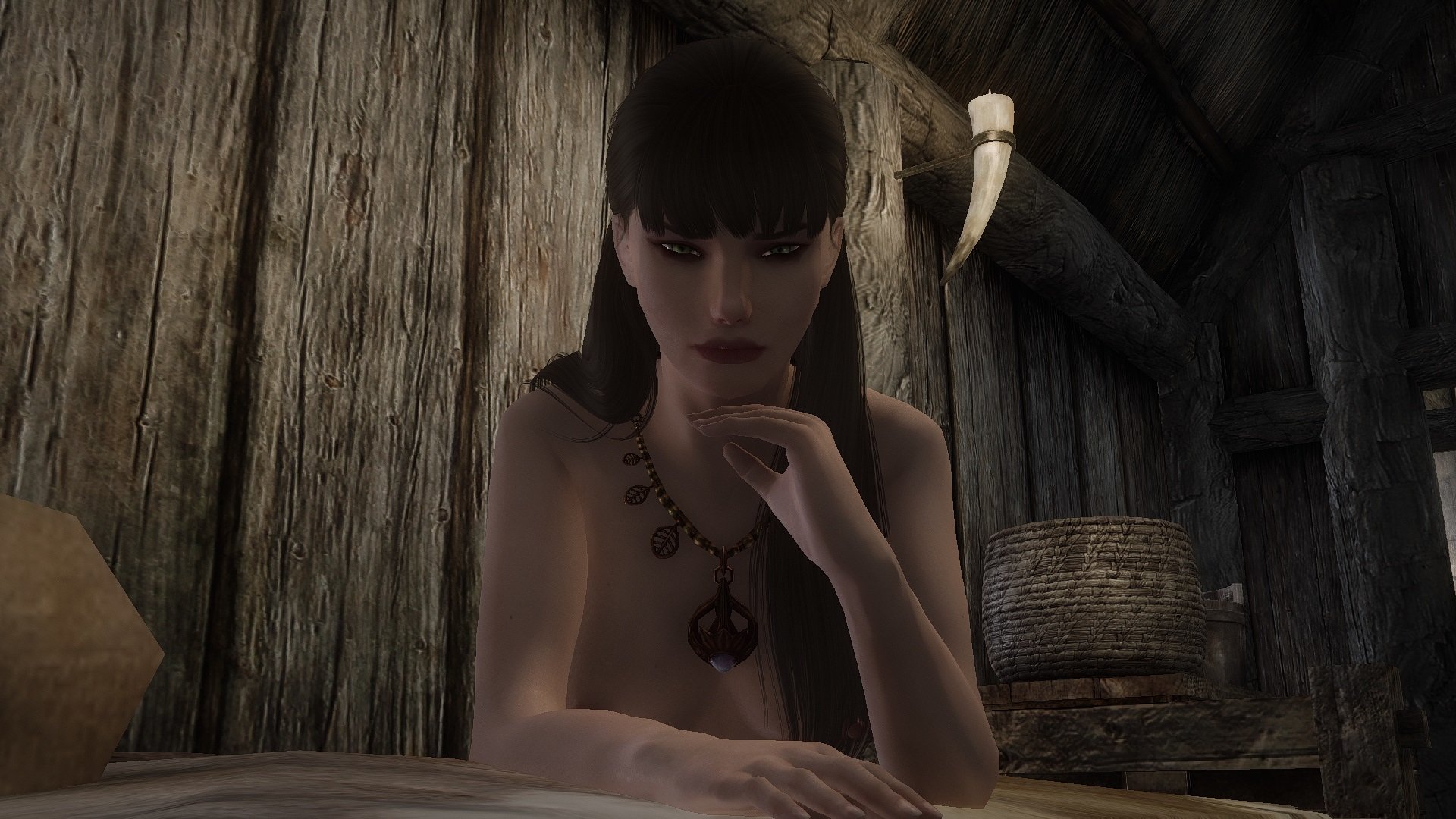 According the Sisters of the Temple, my father brought there and they healed the half-dead girl, these events took a big chunk of me, I eventually created a fake story of my parents to try cope this and decided be better than my own mother and never ever become a person like her and to follow the Eight Divine guidance and serving Lady Dibella's at the best to let her give the love I never got..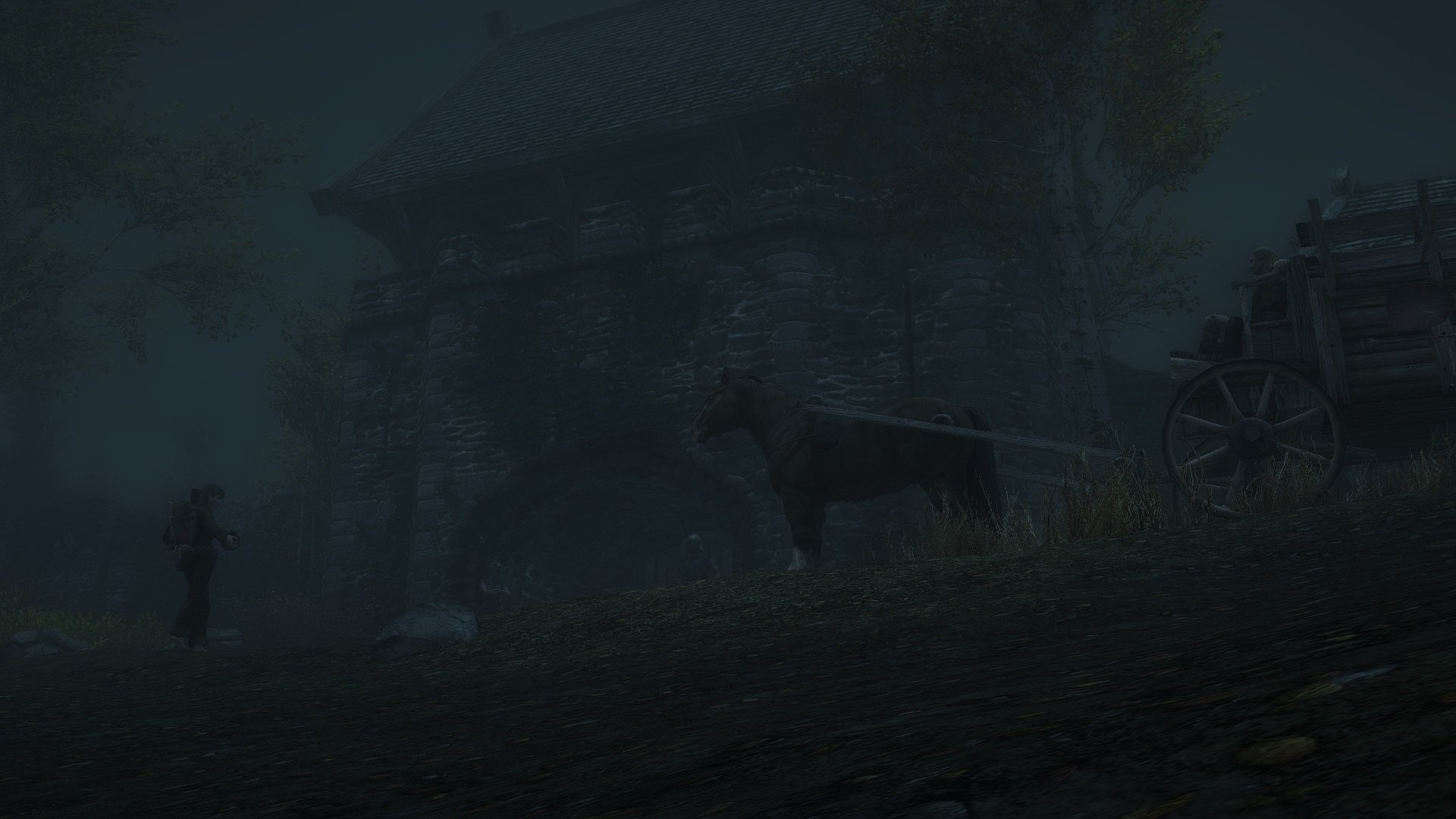 After spending a few days in Ivarstead and thinking of my time with my mother, I finally arrived to Riften, the destined day of meeting now here and it is time to comfront her once and for all, and ending it..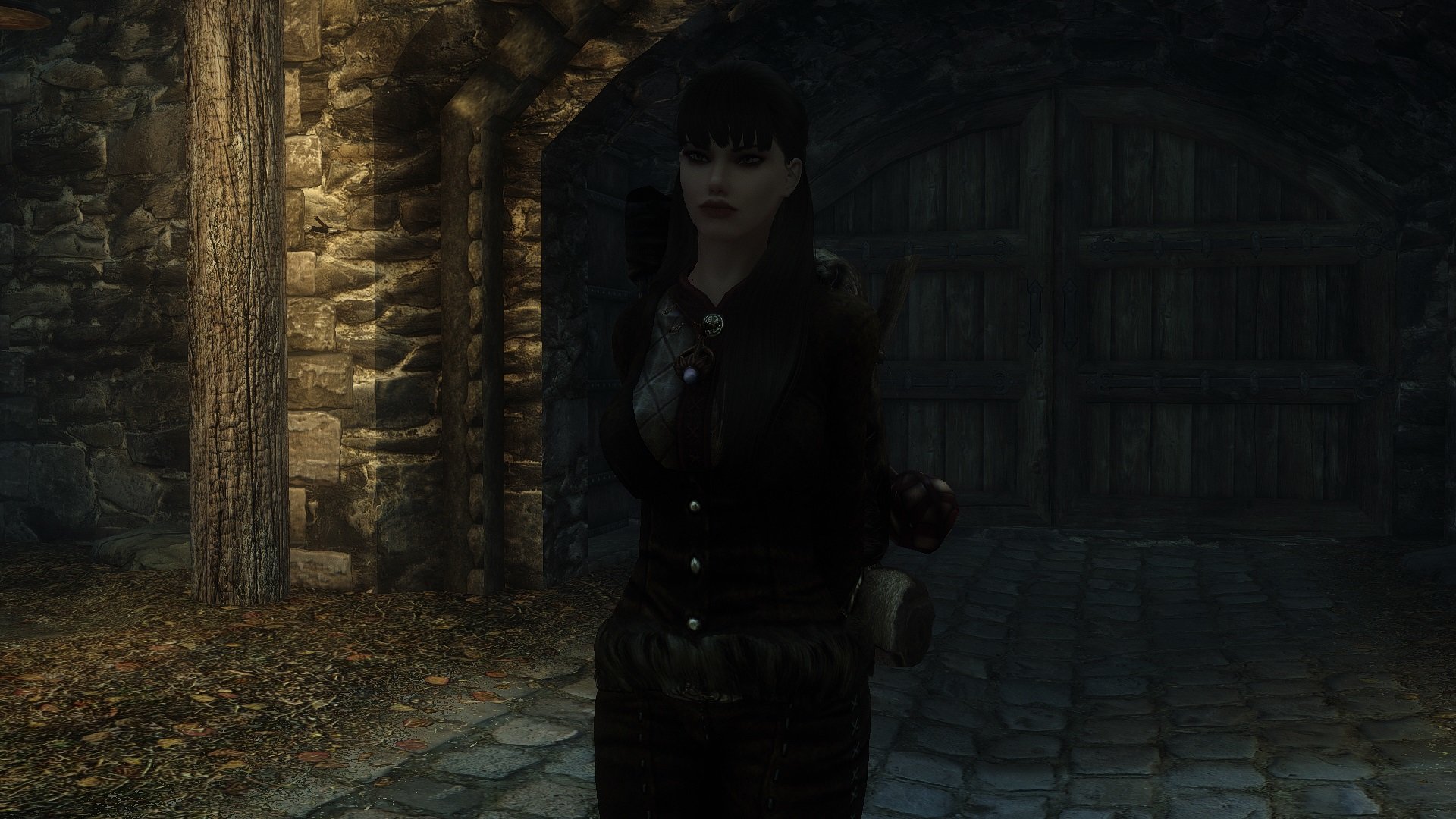 Gwynolda: this must be Riften..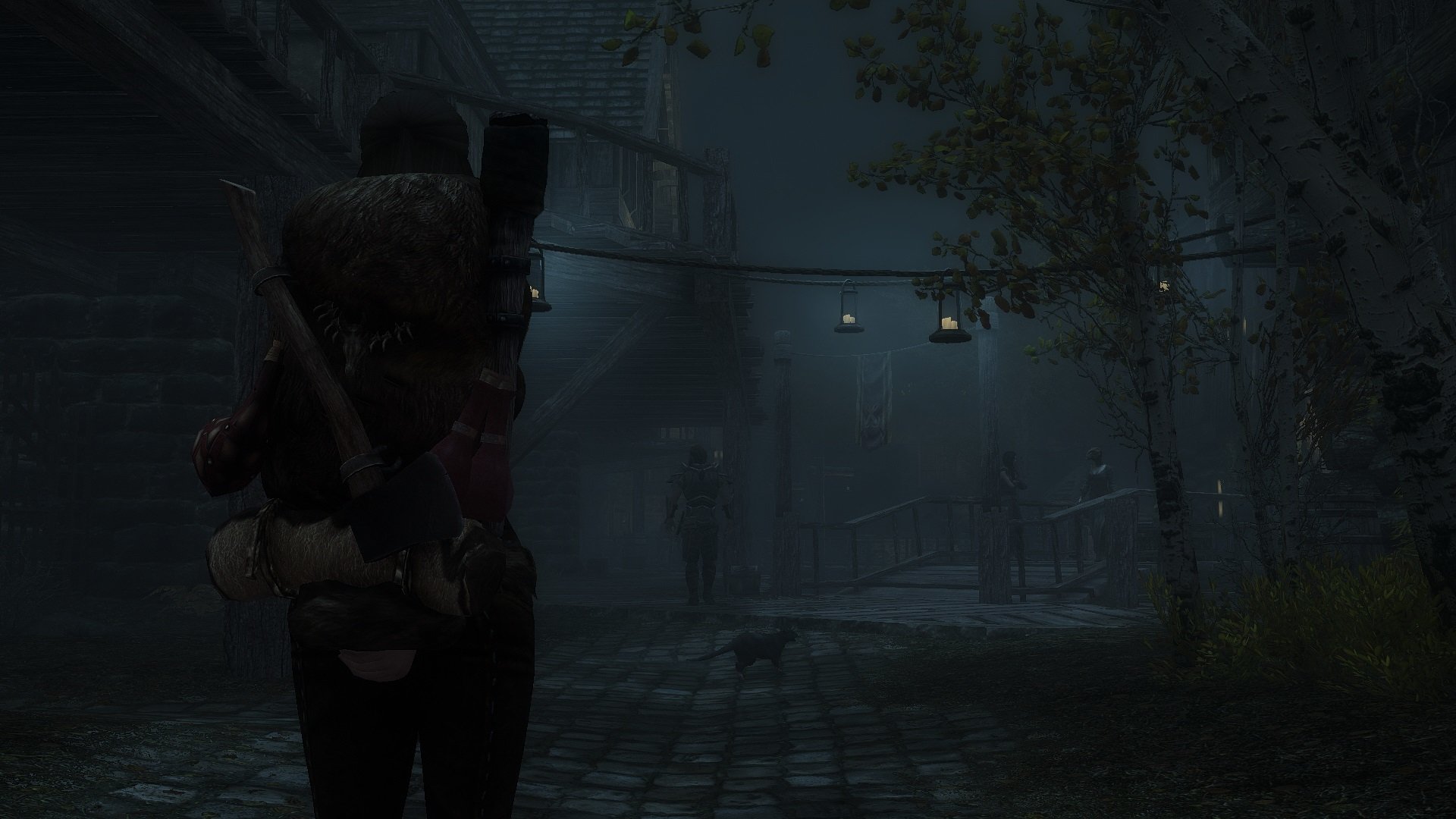 What a shitehole, Eastern Markarth, I could say, hold is pretty, town is nice looking, but I lived enough in markarth to recognise all the garbage and trash, cut-throats, thieves, prostitutes, slavers, corruption and murder everywhere, I guess its homey after all, only thing missing is the abusive sisters of dibella, ohh wait my mother is here...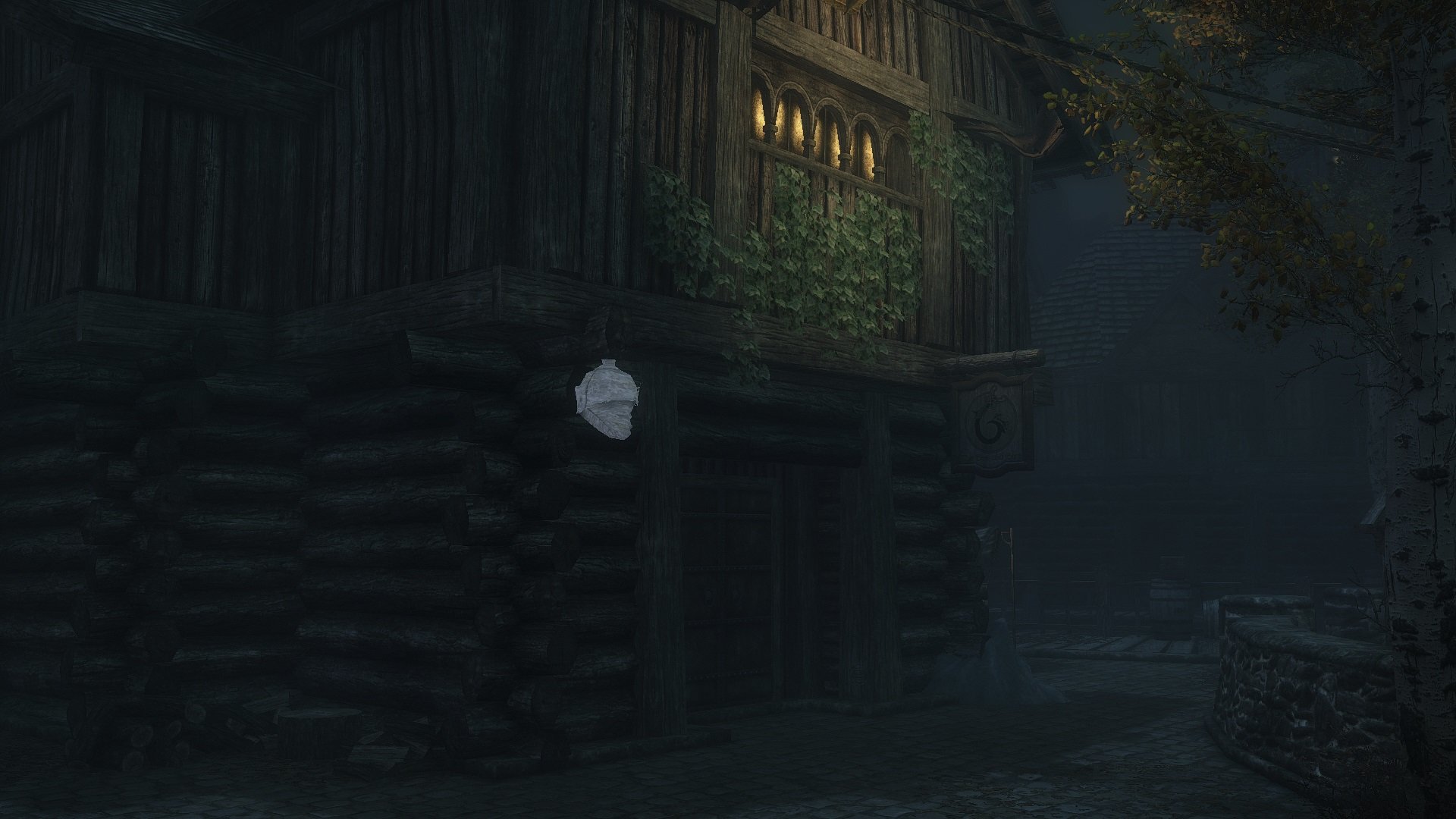 Bee and Garb, this is the inn the meeting is set, time to go there... looks a pretty standard place for meeting my mother, would be of course if she was normal...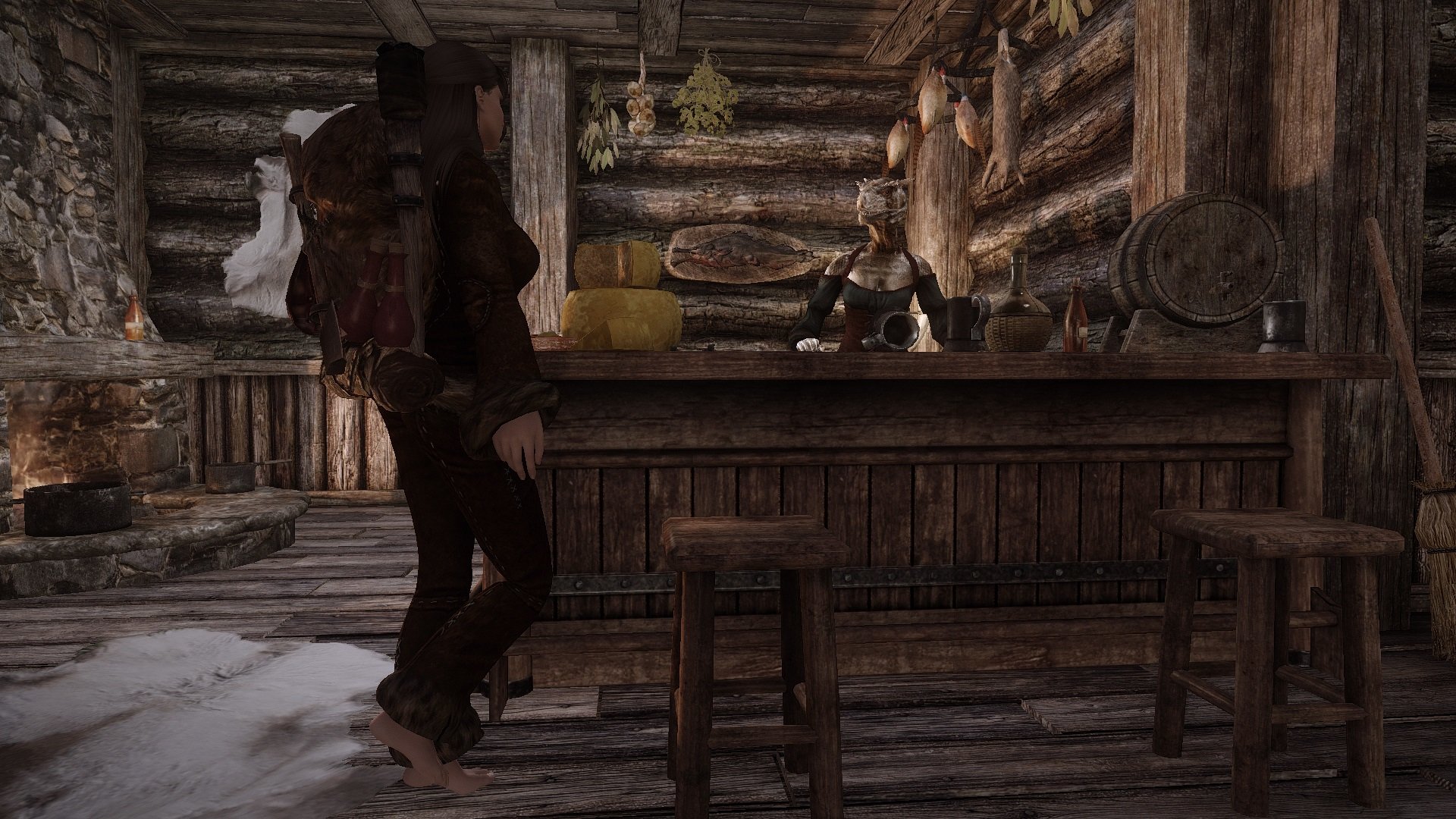 I greeted the innkeeper and told her the special meeting and my name, she said put my stuff there no one gonna dare to touch Gwynolda's stuff and I should go to the upstairs to meet the special guest there, hole town intimidated by her? Wow I give you that mother you are scary in your element...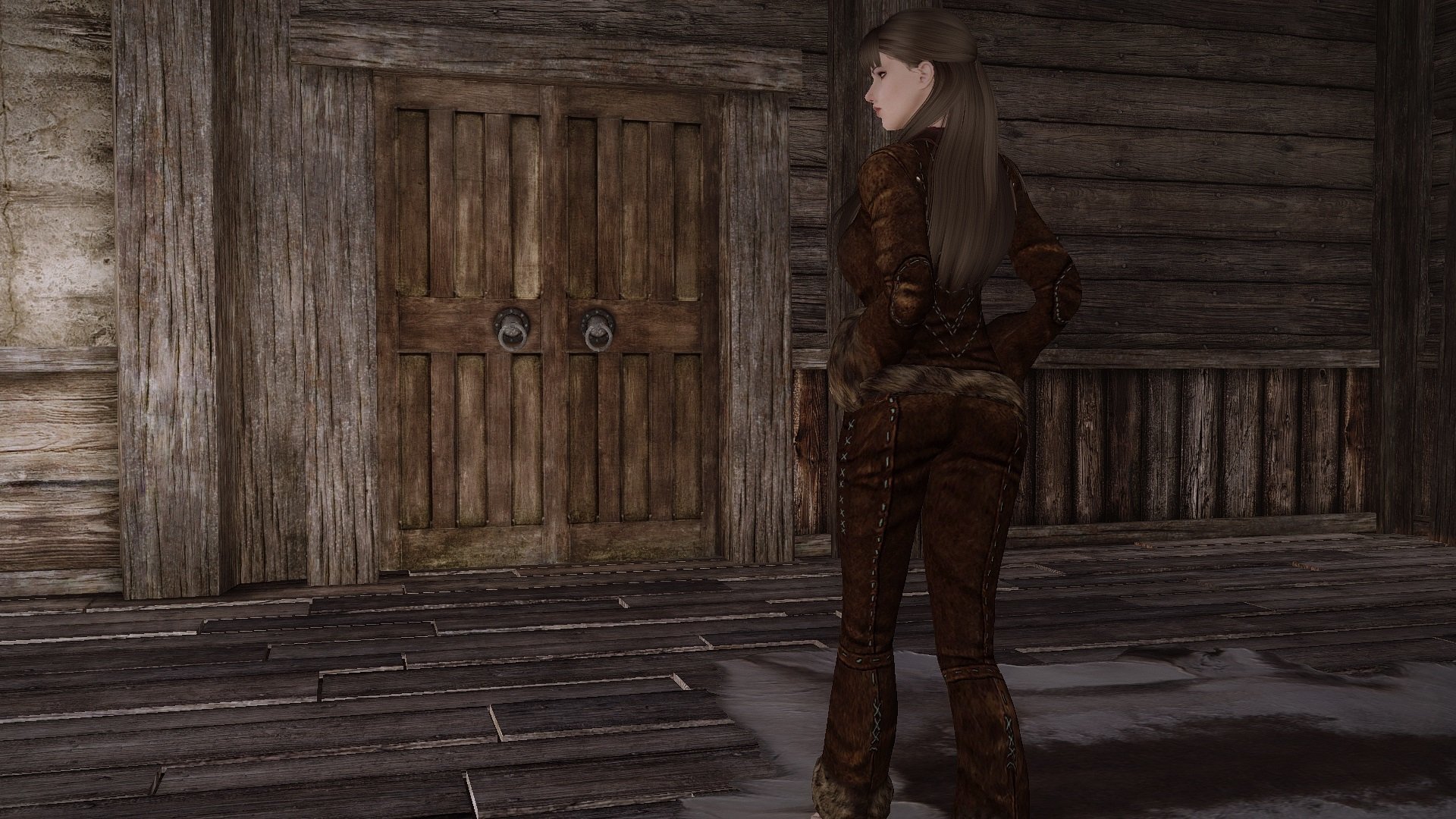 And the time has come, the long awaited moment, meeting with my own Mother, the fearful Eliza de Chapeau.. I wonder how she would greet me or what should I say, maybe lets start with a nice fuck you for all of my suffering would be a great opener or simply just blast her face again with a bigger ice shard....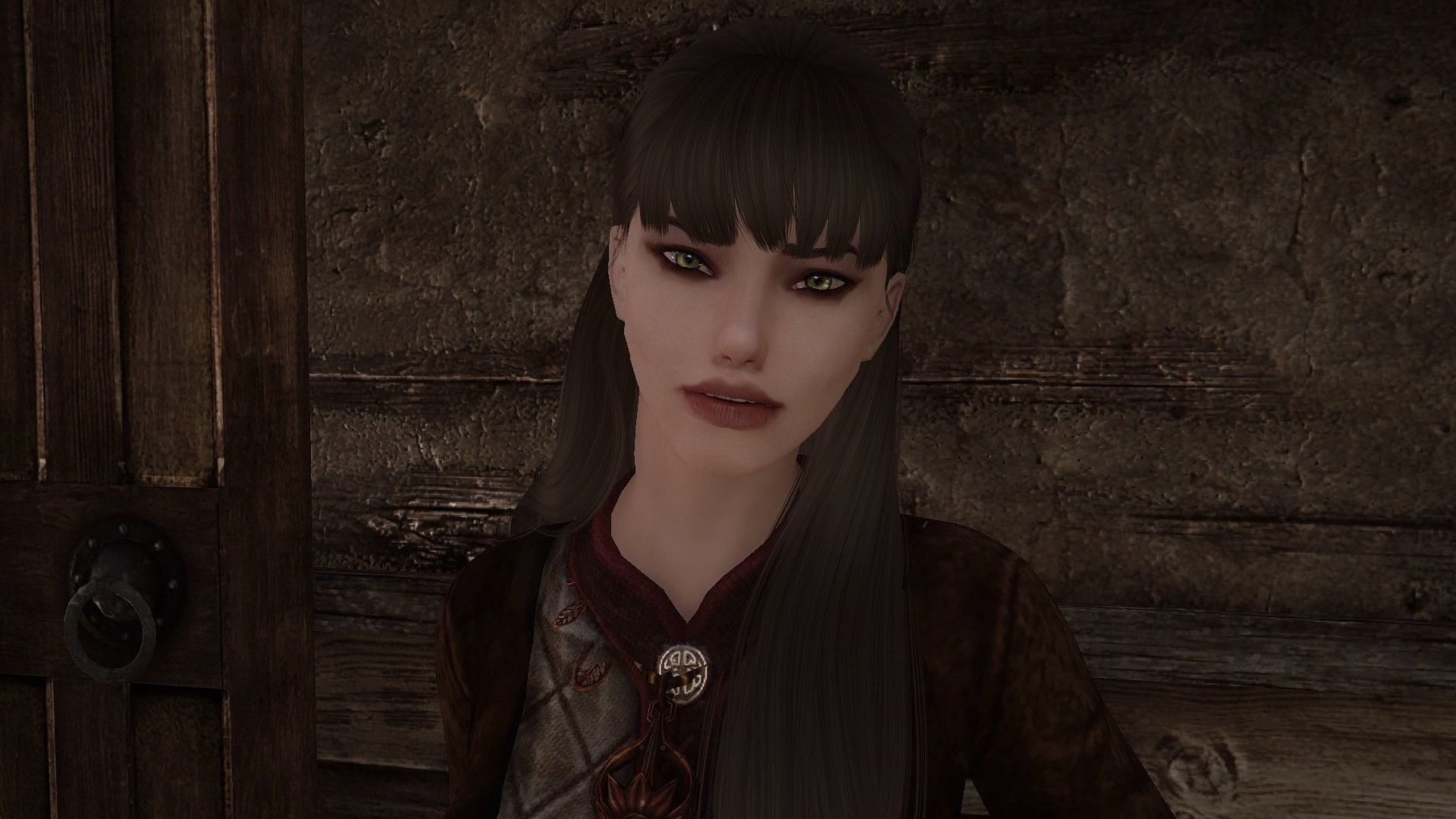 Gwynolda: Fuck... you.. for my suffering?
Ahh there you are, I been looking forward to speak with you, young Gwynolda...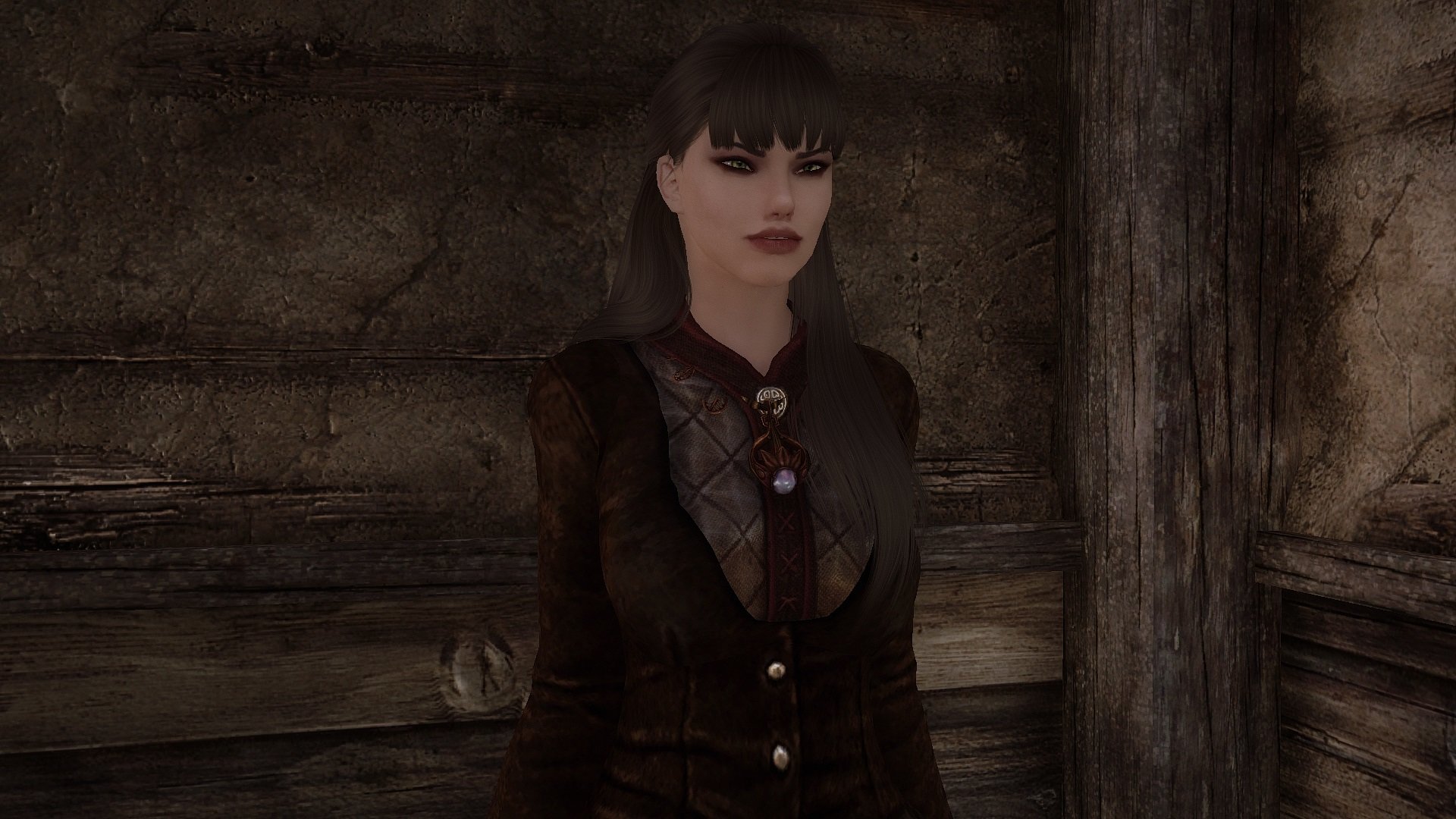 Whats this something is not right, who is this and where is my serpent mother? Is this some trap or deceit for me? Who the fuck is this guy.., where I am dragged into again..
It took a while for you, but most important thing you are here...
Gwynolda: Whats the meaning of this, who are you and where is my mother?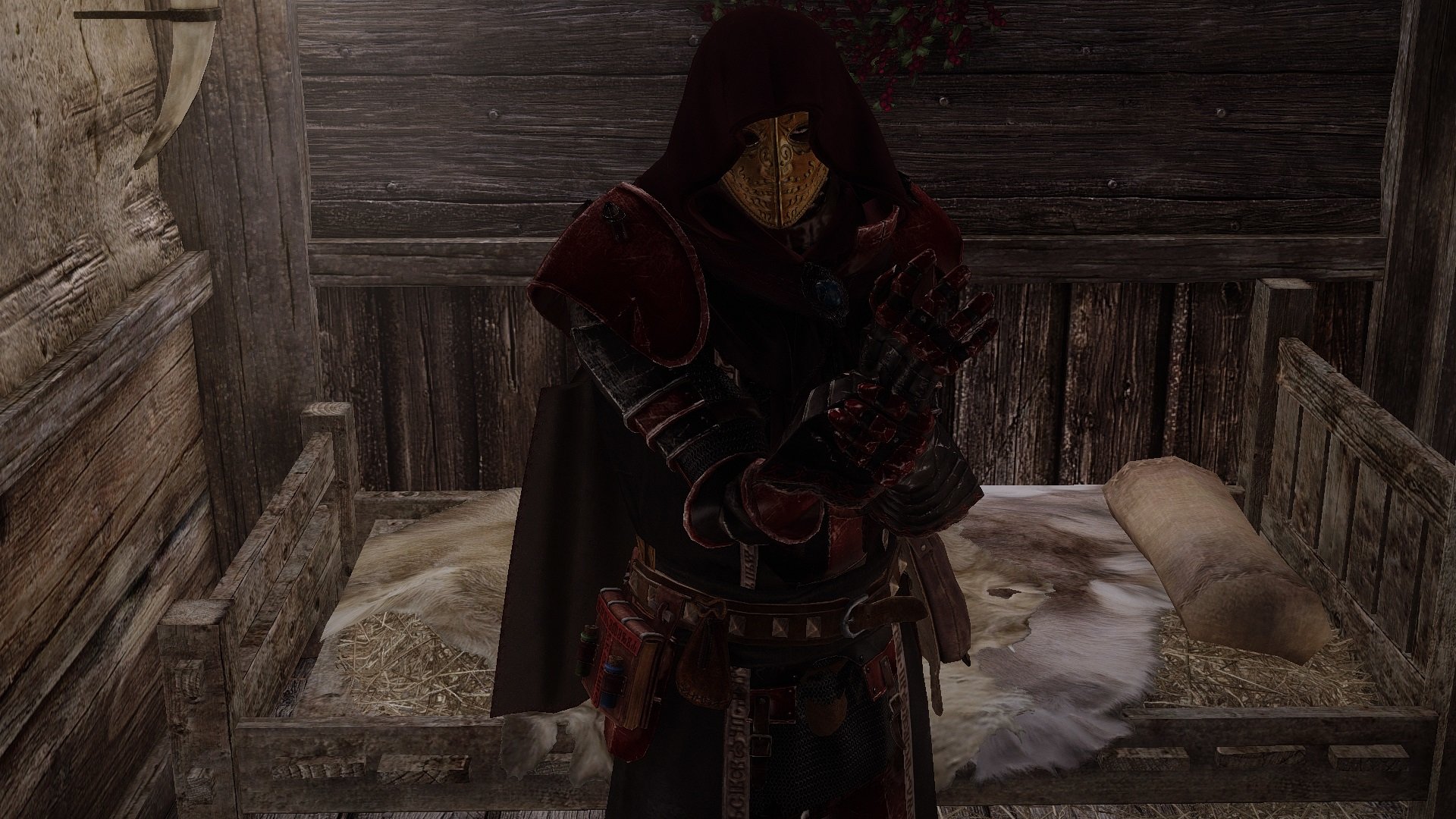 Ohh Pardon me, Allow me to introduce my self, I am Gauis Magnus, I am the Imperial Battlemage, member of the elder council and military and magical adviser of the Emperor, you may known me as the Hero of the Great War...
Gwynolda: The Imperial Battlemage?...Gauis Magnus?..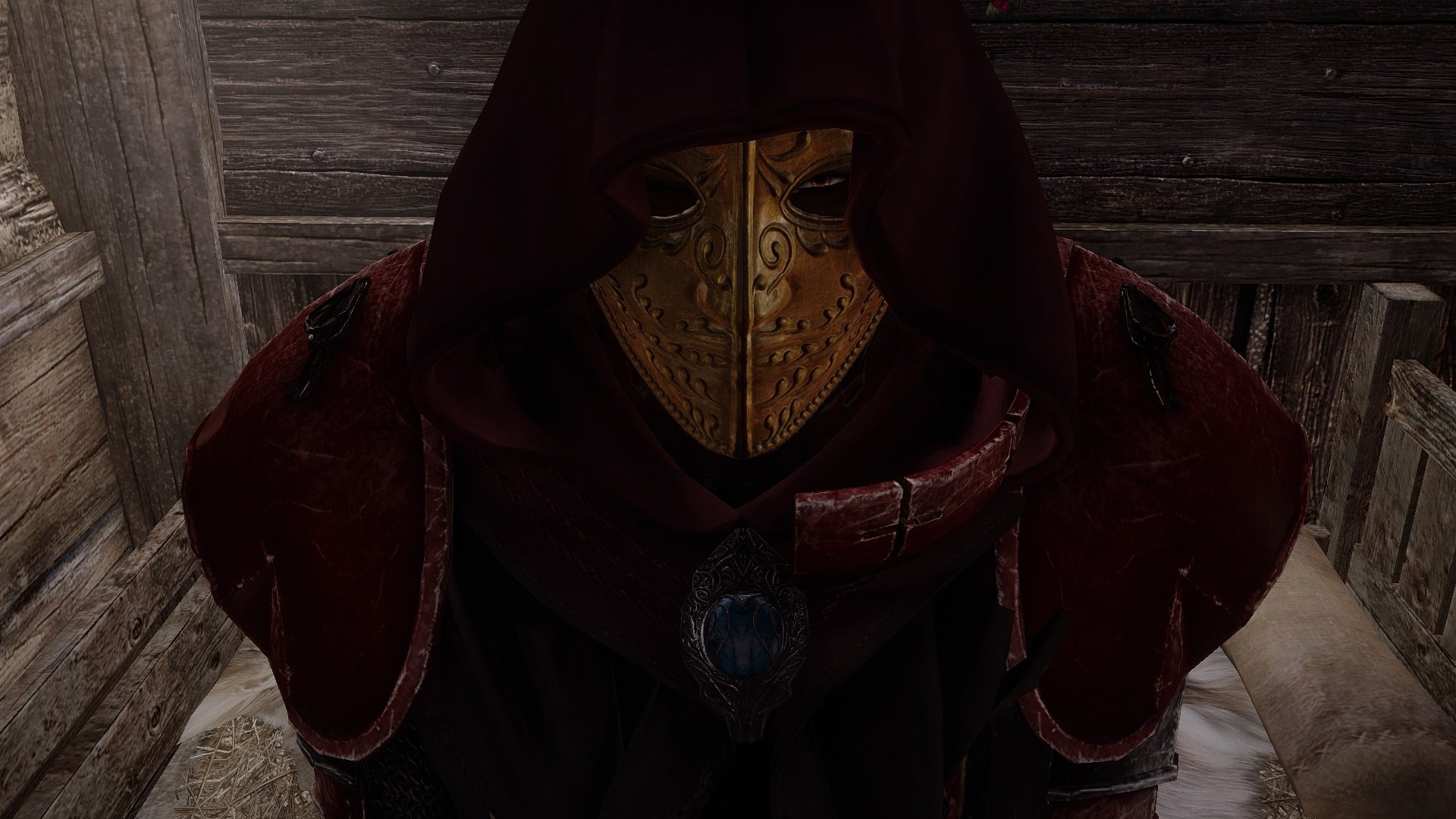 What did I commit to get a personal meeting with the Empire's most powerful person, what does he want from me and why now... This person is very dangerous.. someone give me one advice in the past.. 
"If someone you never want to ever meet is Gauis Magnus, if you do the Eight may be merciful for your soul.."
Why is this happening to me...
 I would like to go somewhere else in the city, speaking of important matters in places like this may draw a few purge, we don't need more for now.. Hmmm palace might be nice, but that weak-minded jarl yelling out injustice, doesn't matter if she dare the interrupt I temporaly silence her...
End