Gwynolda playthought
So lets be honest I started actually play this game now, so a questionable length playthought is happening and I play as Gwynolda, wich is already an odd choice considering her story, as ususal stories born during my gameplays and well it will be cluster fuck.
Whats this entry anyway? My playthought plan simply and also reminder me for her rules, this is helps my gameplay and her writing.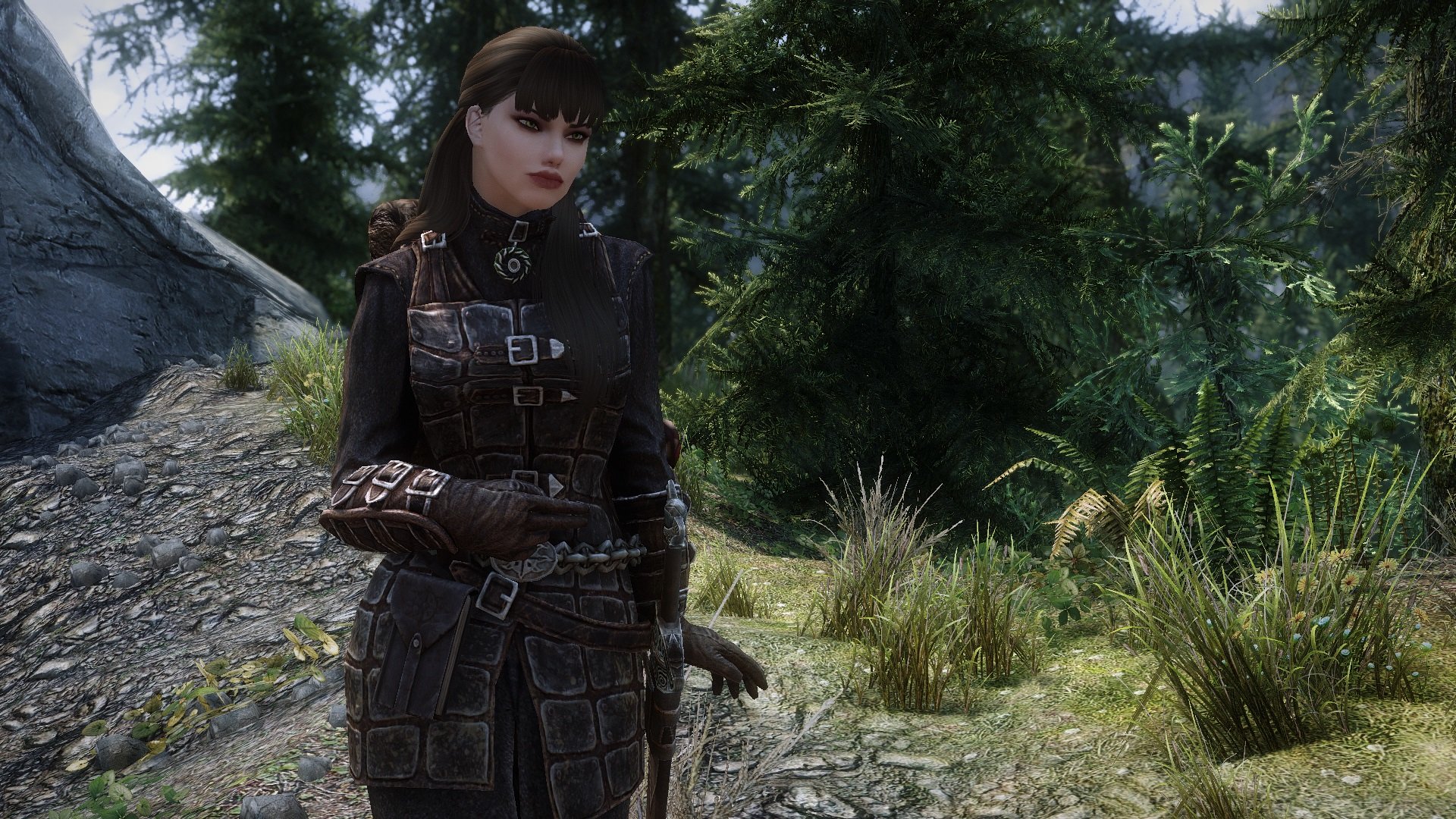 I. Basics
This sections well the basics of Gwynolda character when playing, races, standing stones, builds she compatible in her already existing story character and the factions she is align normally.
Name: Gwynolda
Race: Breton
Birthsign: Lord
Aligment: Lawful Good
Stats:
Strength: 12/20
Dextery: 14/20
Constitution: 18/20
Intellect: 15/20
Widsom: 12/20
Charisma: 16/20
Potential Classes:
Due her background her classes mostly aligns with the religious archtypes, for subclasses I choosed already existing ones from the role, these classes are similar to each others, but have some differences.
Cleric(Sister of Dibella): This one based on the classic Clerics from 3.5 dnd, the all round tanky spellcaster, but weaker in solo, have largest spell selection
Paladin(Order of Lily): More combat, muscle oriented version, lesser spell selection on emphasis of support defensive spells.
II. Roleplay rules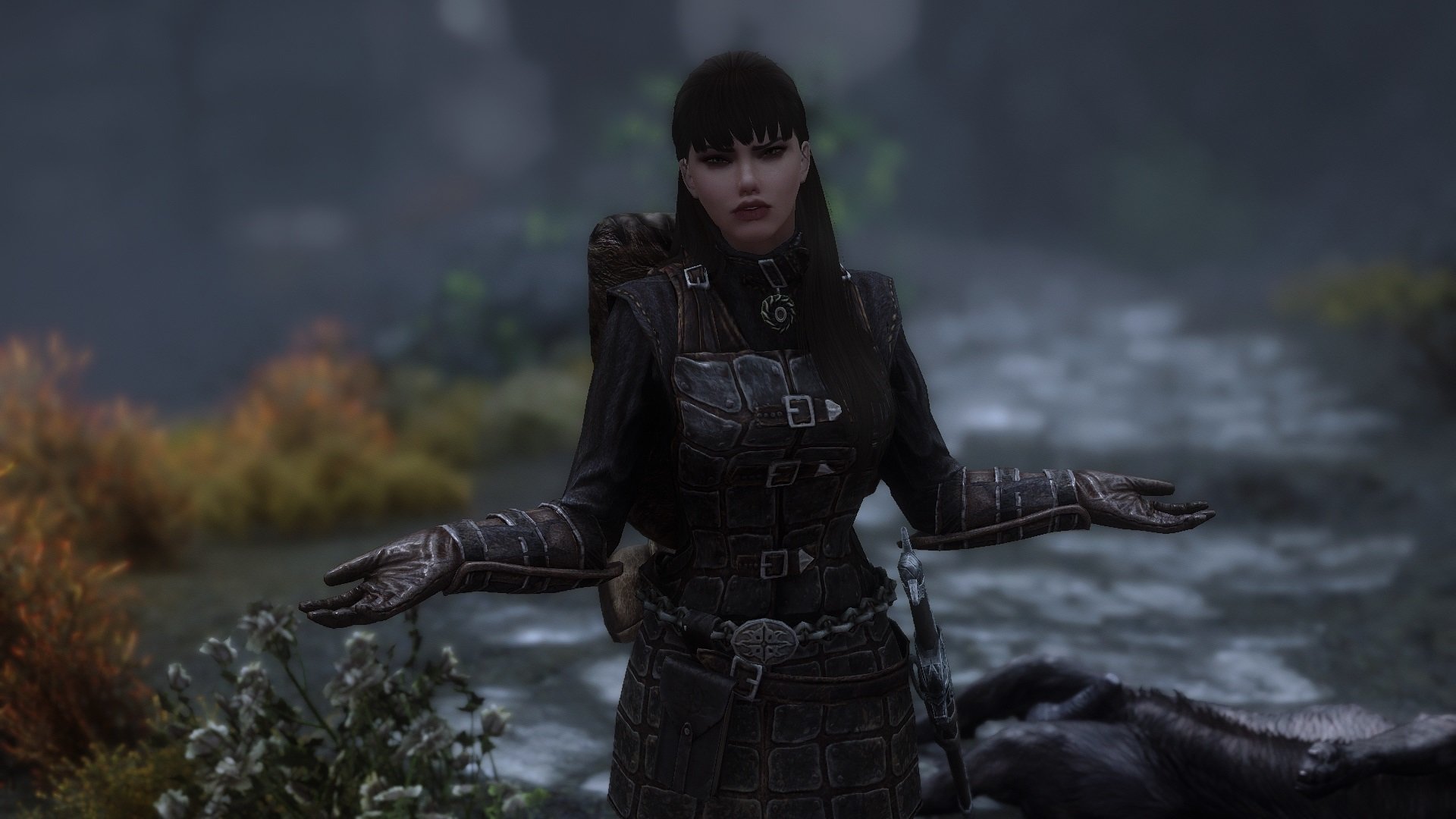 Well these are mostly the things What Gwynolda actually would do and what would she don't, rules what keeps her align in her story version, she is built as story character opposed my adventuer type of characters, she is lot more strict in terms of rules.
Gwynolda Favors:
Upholding the Law of the Empire and the Eight Divines

Supporting the Empire

Protecting the helpless

Killing and Torturing bandits

Fighting against the Stormcloaks

Destroying Undeads and Vampires

Killing & Burning heretics like Necromancers, Daedric Worshippers..

Supporting Zealous organisations like Dawnguard, Silver Hand, Vigilants of Stendarr

Recovering lost history and magics, art, literature

Only engage sexual acts in the Name of Dibella or with closer persons

Killing Werebeast

Delivering Justice

Remain neutral in the Reach conflict

Helping the Reachmens

Showing the teachings of Dibella to Malicia

Malicia

Hoarding books and scrolls

Keeping Daedric Artifacts in secure place

Sexual activites with women

Wielding Aedric artifacts

Visiting Shrines and pray

Giving coin to beggars

Wearing protective armour

Helping the Temples of Nine

Driada

Practicing Dibellan Arts

Freedom

Being bare feet
Gwynolda Hates:
Breaking the Law

Thieving

Killing innocents without any justified reason

Helping Daedra

Being Slut

Summoning Daedra

Using Necromancy

Vampires and Undeads

Werebeast

Daedras

Serana

Joinining the Stormcloak Rebellion

Nords

Bestiality

Sex with Vampires and Undeads

Sex with Daedra

Sex with Werebeast

Allowing Malicia having romantic relationships with horses

Sabotaging the Empire

Wielding Daedric Artifacts

Helping the Volkihar Clan

Destroying the Dawnguard

Returning to the Reach

Being heretic and engage heretical activities

Being Vampire

Skimpy armour

Discrimination

Shoes
Factions:
Allowed:
Imperial Legion:

Obviously she would never ever would support the Stormcloaks rebellion as she is count by them as undesirable person by default and they planning a whole reach cleansing stated by the Silver-Bloods who Ulfirc favored bunch. Her lawful aligment support the Empire as default, also she hates the Stormcloaks and Ulfric, would take the pelasure to kill him.

 

College of Winterhold:

Gwynolda uses magic as her crucial part of combat and College is only place for actual spell, make sense she join as a student to improve

 

Dawnguard:

Gwynolda hates all type of undeads and ready to destroy them, she would be first who join against the vampriic meance who threates the world and spit in her Divines face.  

 

Bard's College:

Gwynolda is not an illiterate person, she likes art, music and poetry, writings as follower of Dibella she joins of this College and favors regainig the lost culture of the past.
Disallowed:
Thieves Guild

Volkihar Clan

Dark Brotherhood

Stormcloak Rebellion
III. Combat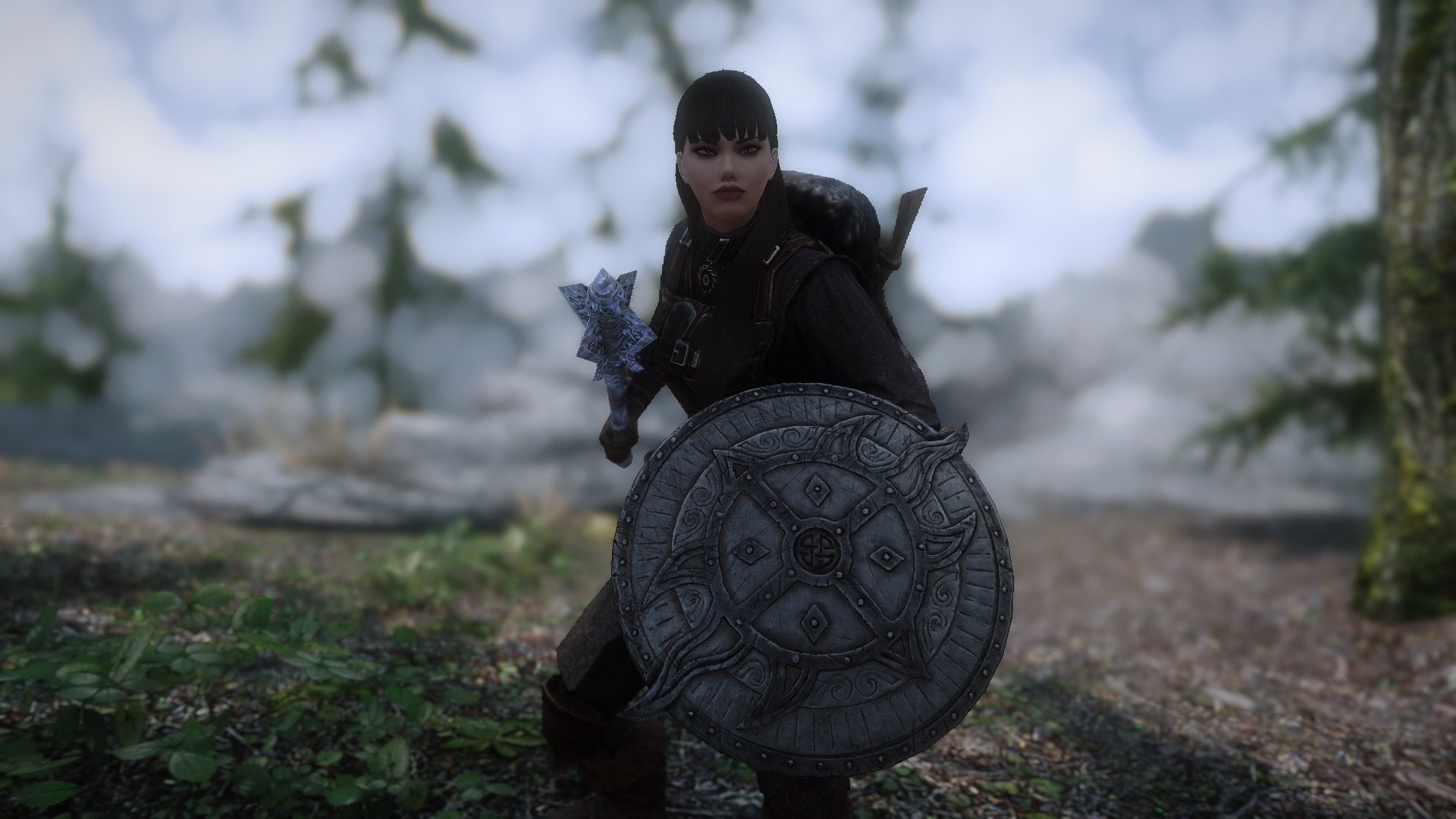 The build of Gwynolda, in nutshell how she play as a character in a fight.
Roles:
Tank

Healer

Buffer

Support
Skills:
Illusion

Restoration

Alteration

Destruction

One Handed

Block

Speechcraft
Combat:
Gwynolda plays closely to the paladin builds, she uses alteration buffs to increase her protections and depending wich enemy she faces uses auras and cloak spells, for ranged she relies on her destruction magic or crossbows, for close range she use sword&board tactics relying on her magic buffs and birthsign.
She naturally tanky and resistant against magic, Lord gives her higher armour values and magic resistance wich stacks her natural 25%.
As useless are the followers in the game, Gwynolda suggested to take a support magic caster or a offensive fighter to help her out in combat.
IV. Sexual part of the playthought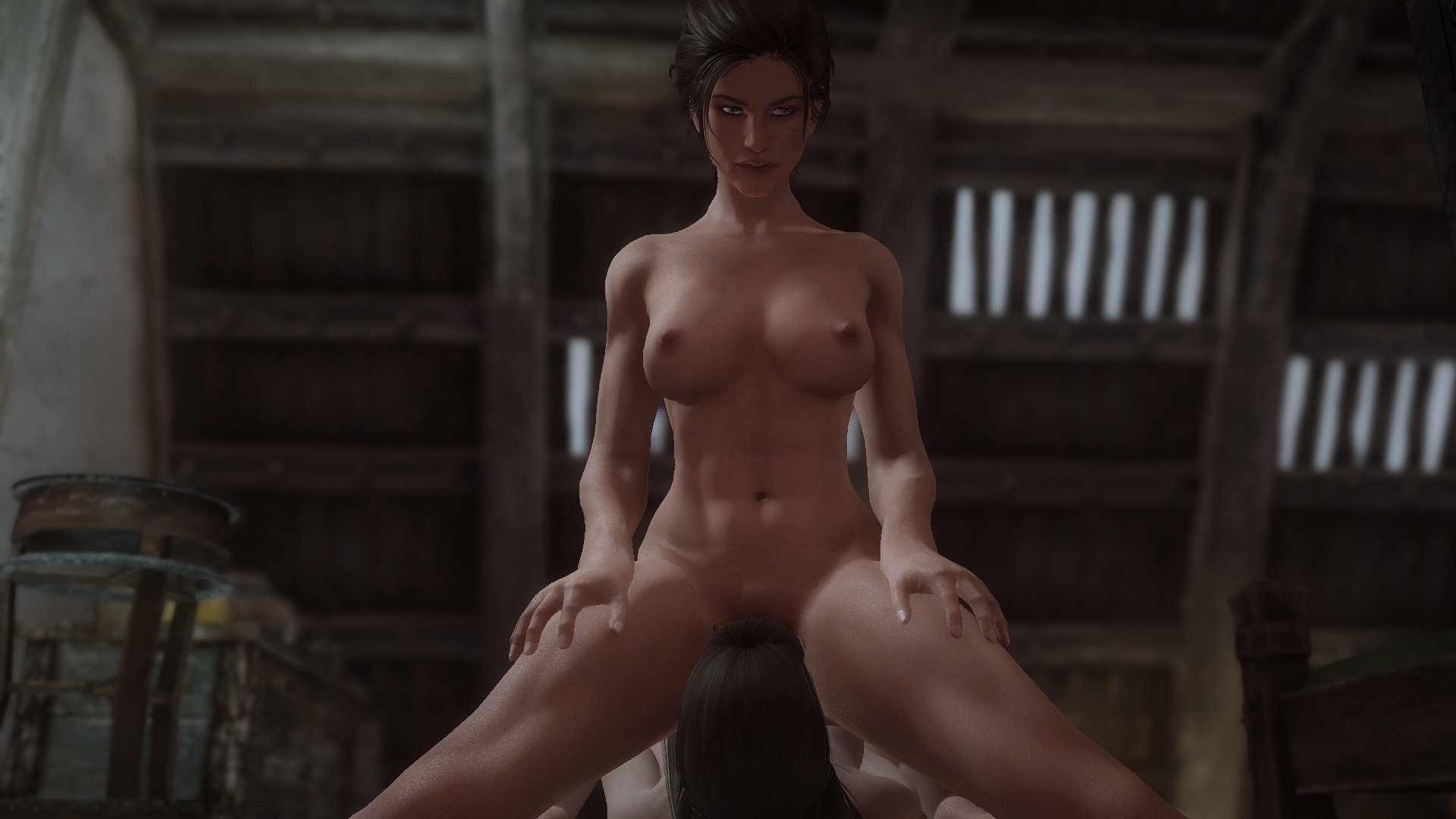 Generally gameplay wise what and how Gwynolda will live her sexual life in the playthought.
Sexuality:
Gwynolda is bisexual, she is open to experimenting, but she prefers women lisghty more after Cidhna mine, so gameplay wise she mostly engage with the women of skyrim and her followers, she engage with men too sometimes
Preferences:
She favors older tough looking women with lot of experience, so her companion choosing would be based on that Uthgerd or jenassa for example, as following Dibella's teachings she wants to be more bonded with who follows her.
Prefered by her:
Fetishes:
She have a slight feet fetish, she is intriguined in female feet shapes and love being barefeet, other than this she is not aware having others.
Quest for the Sexual knowledge:
Gwynolda open to recover any knowledge of sexual acts by experimenting herself, she is ready to recover the forgotten poses and acts and wrtie them down in scrolls, she also ready to try the more sinner pleasures to learn how to defend herself and others by writing defensive teachings.
End