[Fallout] Not my Minuteman
Entry posted by Resdayn ·
1,038 views
Not my Minuteman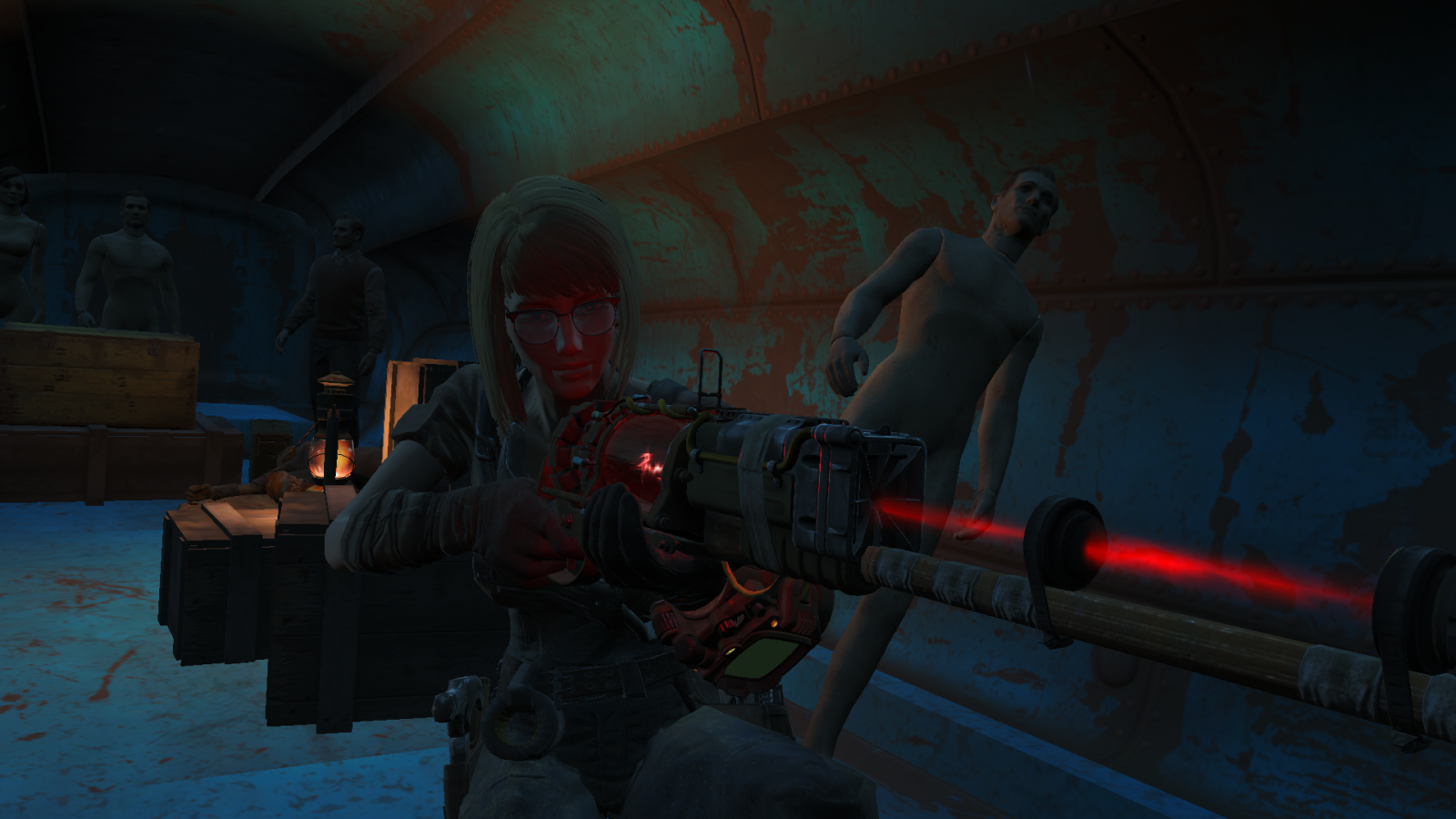 "A not a wise decision was from me, thinking I can take an entire raider gang alone withouth back up, now I alone in the night in a rusty truck preparring them to coming for me. Grabbing my laser musket, make it ready to shot the one who come before me. What made me to do this? Anger? Frustation with the leadership? Mostlikely. The minuteman are nothing more than weak police force, a charity organisation who barely can protect the ones it should.
I joined them because I thought we can bring order the chaos filled Commonwealth. The Commonwealth was always a chaotic unorganised shithole to live, ever since I was born and even before that. Stupidly thought the minuteman can make an gorvement and unite the place, but Preston decided differently, he thinks charity and goodwill make the wasteland an better place, and his obsession with settlements, he is streching the resources, and send an entire battalion to protect a most insignifant shack in the wasteland instead uniting the commonwealth as alliance between the settlements and making an gorvement as the minuteman as core.
As expected due Prestons leadership and ineffectiveness, I and others decided to make our version of minuteman for an united commonwealth. Due desperation for our goals and dependency for allies, we took some settlements problems and take care in order to join us and make temporaly goverment, however we do not have enough man to deal with them. This led me took this entire raider gang alone. Damn Preston, but my chances are not too bright to survive, even if I do, my fate is unknown especially if I fall in to their hand my fate could be enslavement, death or worse."
2287 March 1, Commonwealth,
Claire of the Anti-Preston Group of Minuteman
Author notes
This will be probably the only Fallout 4 story I do, I loss interest in the game, I won't really bother it.
Story itself was inspired the character I did play in the game, she is on the pic yeah, she was the only decent one I managed to make in that character creator.
New Vegas will get stuff from the setting still.
End