The Girls! BDSM, slavery, and other kinks and "The Grateful Citizen" (Blog Update #2)
---
The Girls! Please read post before voting :)

66 members have voted
1. I'm not very good at writing in first person, but I wanted to practice and try it out. Would you like to see more first person writing? Or just third person?

First Person is great! I'd love to see more.

I liked the first person, but it could use some work. Practice some more and bring it back when you're ready.

Stick to third person.

2. Which of these would you like to see next? (A little info: The Story options will always be here until voted for, though the non story options will change with every post; vote carefully! Please choose 2 at max. Thanks! :)

Bondage! (Because I can't not have one of these as an option...)

"Siddgeir's Cravings" (A Short Story with Nina)

Necromancy gone wrong! (Screenshots! Maybe GIFs ¯\_(ツ)_/¯ )

"Bargaining with her Body" (A Short Story with Carmen)

The Sex you were expecting ;) (Kimmy Screenshots and Mini stories)

"It's a Trap!" (A Short Story with Kimmy)
---
This poll is closed to new votes
Hey guys! After nearly two months since its debut, the first "The Girls" post is finally out.
Why did it take so long to come out? Well, I do these very slowly. My first priority is The Frost of Ages, but sometimes I want to do other things. I have a pretty active imagination, and I get a lot of ideas for things I wanna do. Hence why I made this series. But because my story is what I love doing most, I will be doing these less often.
Sorry this isn't the next Act, I am working on it and it will be out as soon as my free time will allow. I have some of it done, but I can't work on it much until I figure out how my schedule this semester will be. So remember back when I was doing 3 day uploads? Well that is over, obviously. I know this is painfully obvious, but I feel that it is important I actually say it. I just cannot keep up with that kind of schedule anymore (tbh, I am not sure how I even did it then). I am really trying improve my content; I'm my worst critique so I never really feel satisfied, and I strive for my work to be better. This "better" (>.>) content takes more time to do, so that 3 day upload is gone

. Hopefully I can bring back some kind of schedule, but college is ass and I have no idea how much free time I will have in this new semester.
Also, I'm just a story teller. I'm no one special like the hundreds of talented mod creators who are making all this possible. The final spoiler is a link to every mod I currently use for my work. Thank you.
Here is some information on The Girls. They do not exist in any specific timeline or world, nor are they a part of The Frost of Ages (though they may make appearances (Stay tuned for Chapter 3 Prologue)), they are just characters that I will use for basically whatever I want/what you guys vote for. However, they do have a story. In each post, there will be a "short story" option to choose for each girl. These are "canon" I guess, the other options are not; but they will be true to character. For example, the next two tales are not part of Carmen's "story", but they are situations that are likely to happen to her. On the other end, Kimmy's story, "The Grateful Citizen", is the introduction to her story and will be continued in the next one; should it ever be voted for.
BDSM and Slavery (Warning: S&M)(Tease)
I open my eyes. I can feel chafing from the ropes binding my wrists, the ache of my jaw pried open by a gag, and the slowly fading sting from the freshly gashed cuts on my body. The spell didn't work. Figures. It is hard enough to do by itself, much less while bound and gagged. Instead of becoming incorporeal I must have blacked out. That narcissistic bandit probably got a kick out of it too, thinking it was all his handiwork. Oh, please. I've endured much more impressive torture sessions. A few scrapes from a dull butter knife is only going to excite me.
Bandit: You have a short limit. I can easily make you scream.
Great, he does think he caused it. Even if he could get me to scream, I won't get much of one out with this infuriating gag anyway. It's not very big, but gods is my jaw sore. I really wish he made it looser, I feel like my mouth has been locked in place. If that's not bad enough, my blood has nearly dried, holding up the prickling sticks of hay from the bed in it's gooey grip. My ass and back feel like they're being prodded. If these damn ropes hadn't cut off the blood flow to my arms I could probably scoot into a more comfortable position.
Before I can stop myself, I groan through my gag. Why did I do that? As much as I hate to admit it, I am turned on right now. But that doesn't mean I should help this dimwit reach the same point.
Bandit: Oh ho ho, feeling nervous?
Ugh. I bet his fur skirt is already threatening to tear. I don't even want to look.
Bandit: I've been going easy on you. A few cuts here and there, but nowhere fun yet.
Well that's for sure. But considering he giggled after running his blade over my breast, I think he's been having fun this whole time.
Bandit: Here, this should help. Now where should I go first...
The bandit unbinds my wrists and moves them over my head. I don't even try to resist moaning as the blood rushes back into my fingers. Still too weak to punch him, I can only relish a few moments of freedom before my wrists are retied just as tight as before.
Here we go. He's trying to coax a reaction out of me. Sure, go ahead. I don't wear a top anyway, so I doubt people ever really look at it.
Bandit: Ooh, how about here? Your nipples are already hard, they'll be easy to do.
He just started and this monotonous goading is already growing droll. I might actually laugh before he even even gets past my waist.
Bandit: I haven't cut your stomach yet. So pristine and untouched... I'd love to ruin that
Ruin it all you want. One blast of restoration magic and it's back to normal.
Wait. Where are you looking?
Bandit: Somewhere that definitely isn't pristine and untouched.
Okay, no no no. Absolutely not. Do whatever you want anywhere else, just don't put that dagger anywhere close to where you're looking.
Bandit: Ah, now you're starting to moan. I think I found the right spot.
Bandit: Try not to black out this time.
I start to shake and I whimper through my gag. I feel scared, even ashamed, but not as much as I feel aroused. Looks like he is going to make me scream after all.
Making Money for Master (Public Humiliation and Slavery)(Silent Story)
This is a silent story, i.e. no writing (I had to save room for the rest of the post). You'll notice some blurs in a few of the photos. These are rain effects from the SnapDragon ENB. I wanted to try it out, see how it looked. Let me know if you don't like it.
Kimmy's Story Part One: The Grateful Citizen
Even by Skyrim's standards, it was very cold. A cold front had recently blown in, dumping buckets of snow across the province with it. The lakes had nearly frozen over, and the streams succumbed to it immediately. In Riften, the canal became a solid, slippery road. The children from the orphanage were particularly joyful; spending the better part of each day hollering louder than the market rabble whilst slipping and sliding across the ice. Everyone else, however, was quite resentful of the unexpected freeze. Especially the market shopkeepers. People barely left their homes and when they did it was only to take a brisk scurry into the Bee and Barb. Even if a traveler did arrive, they'd surely do the same. Some shop owners, however, were fortunate enough to have their own store to sell from. Though this didn't warrant them having any more attention than those in the market, at least they were not getting frostbite. Yet inside the Pawned Prawn, Bersi Honey-Hand was beginning to think that he'd prefer frostbite over the situation at hand.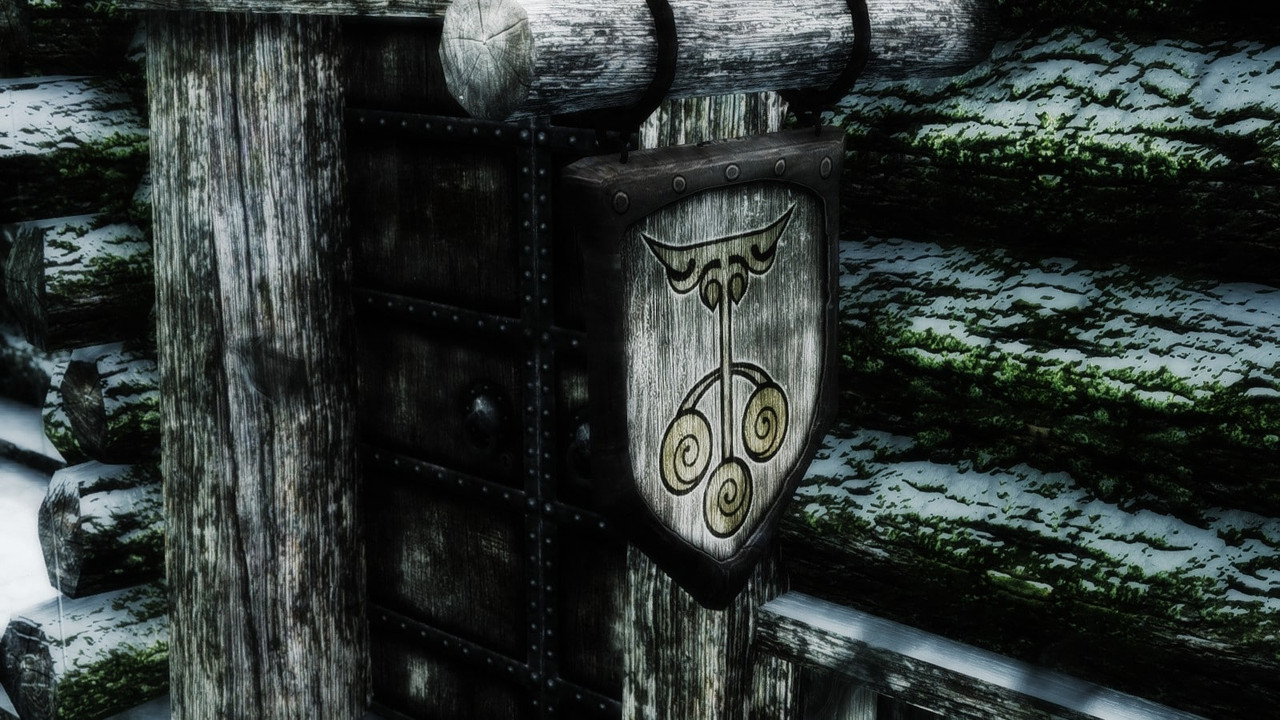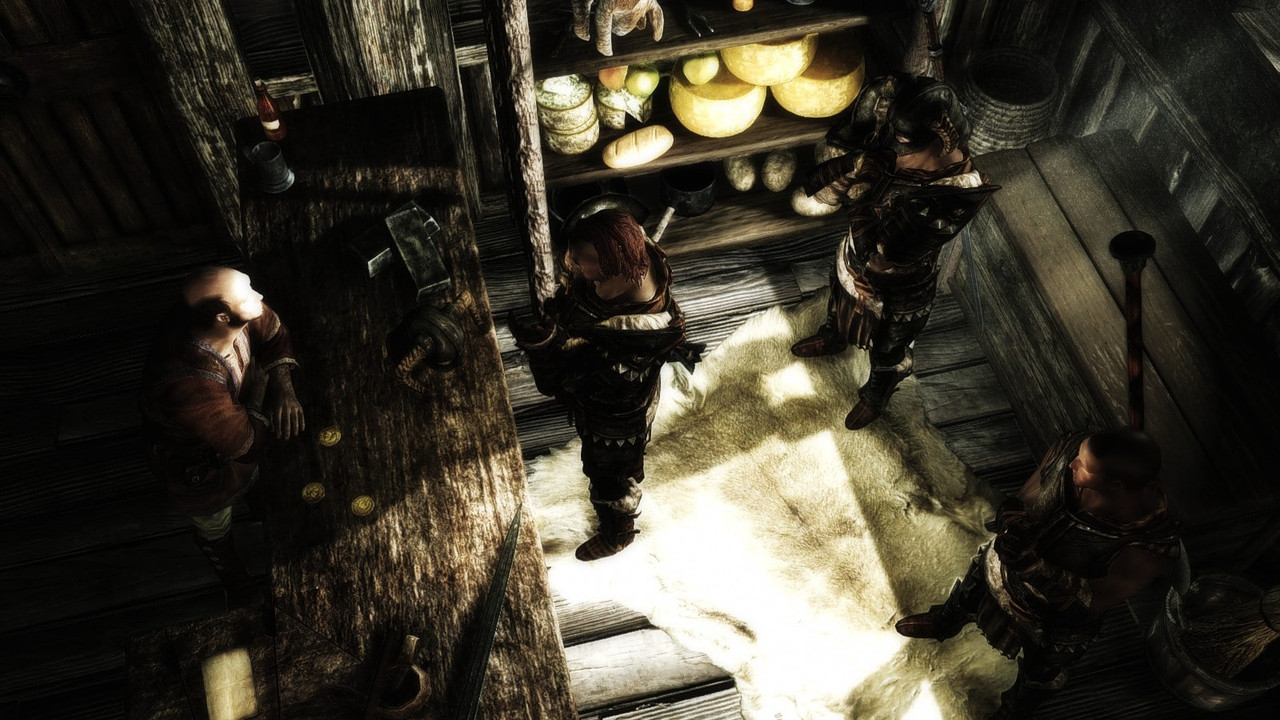 Brutus: We've kept the Guild off your back, but if you keep making excuses we'll do the opposite.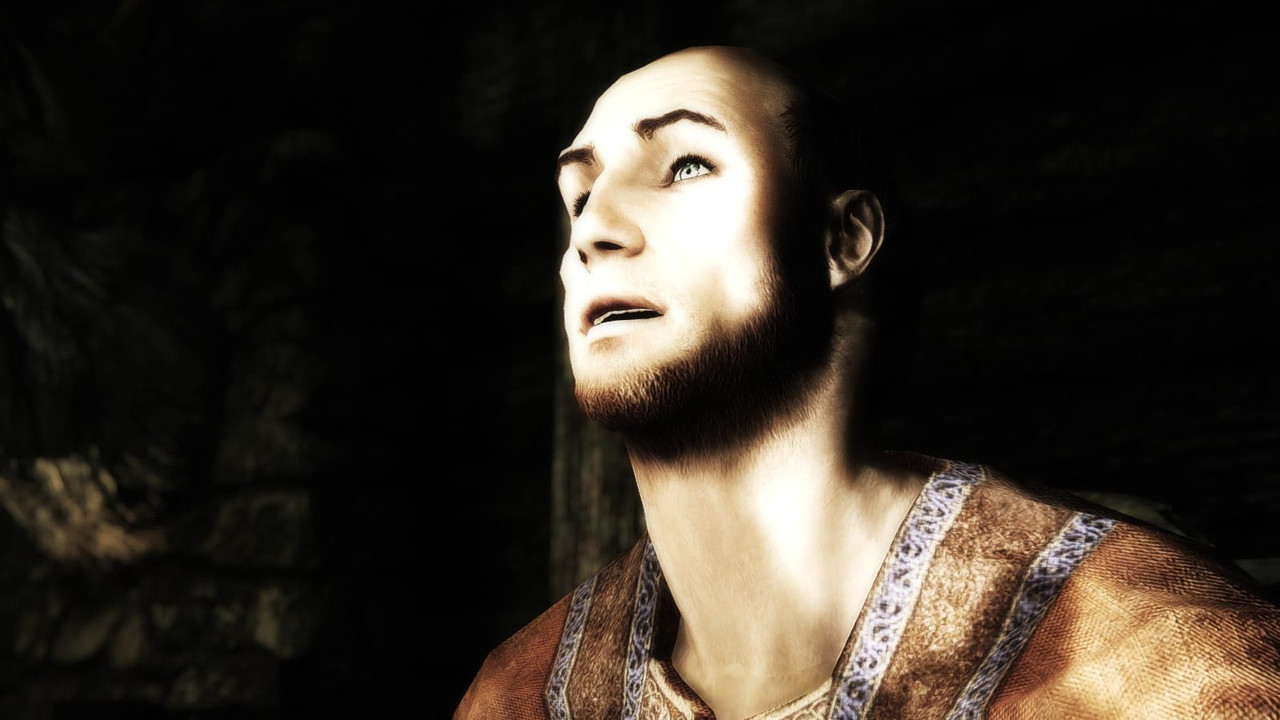 Bersi: I've told you, I can't. I don't have any money! Customers just aren't arriving in this cold.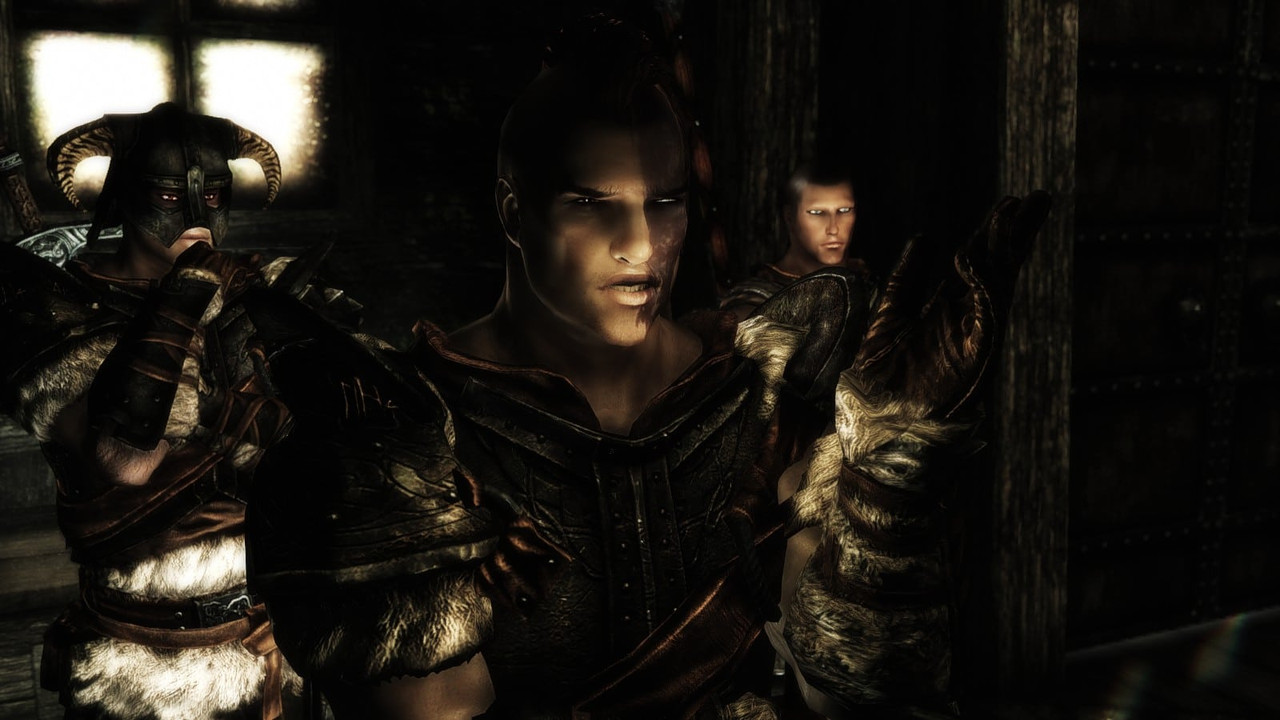 Brutus: Did you not hear me? I said no more excuses.
Brutus slammed his hands on the counter with enough force to make the few coins Bersi did offer bounce in the air.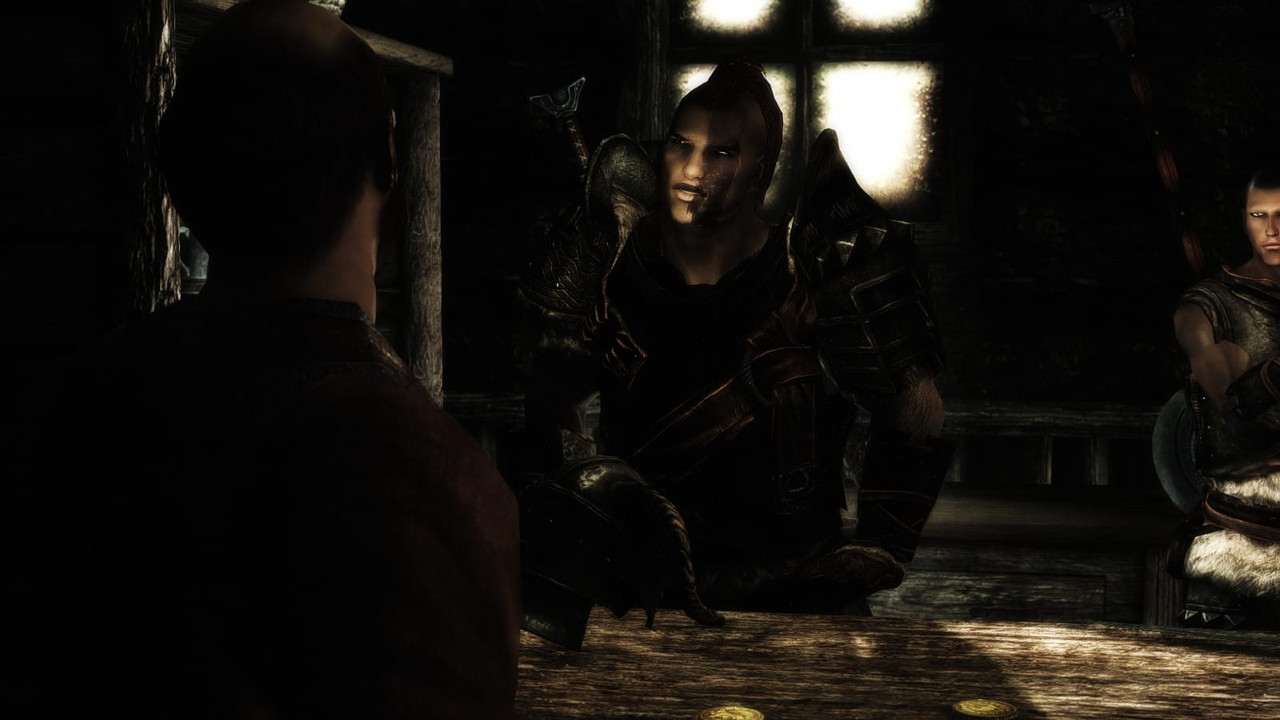 Brutus: I couldn't care less if you die of starvation or lose your home, you pay or we deal with you the same way we dealt with the thieves who broke in. Got it?
Bersi gulped. He knew he shouldn't have gotten involved with these thugs. He has wound up paying them more money to guard his store than the thieves guild could steal in a lifetime. He'd fire them, but the last time he tried Brutus held a sword to his neck.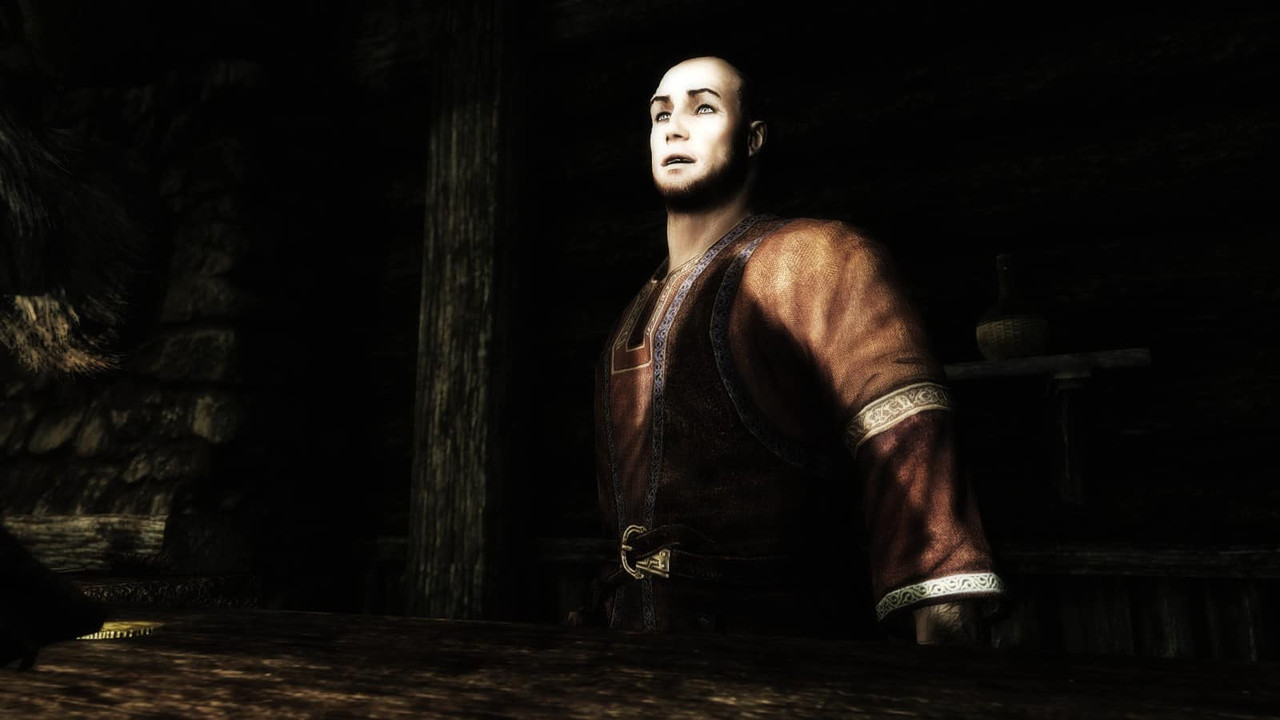 Bersi: Look, I-I'll just...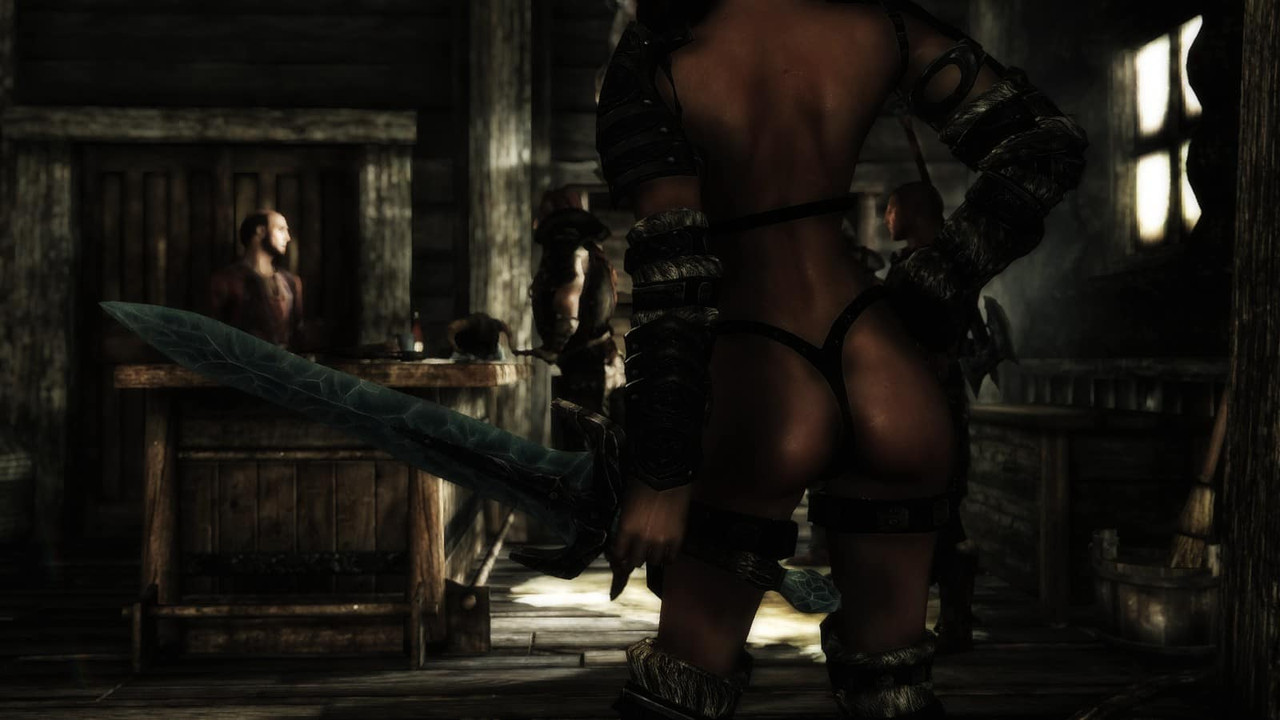 The men halted their blustering and turn to the noise. While Brutus furrowed his brows and clenched his jaw, Bersi sucked in a breath and dropped his.
Brutus: What the... Who the hell are you?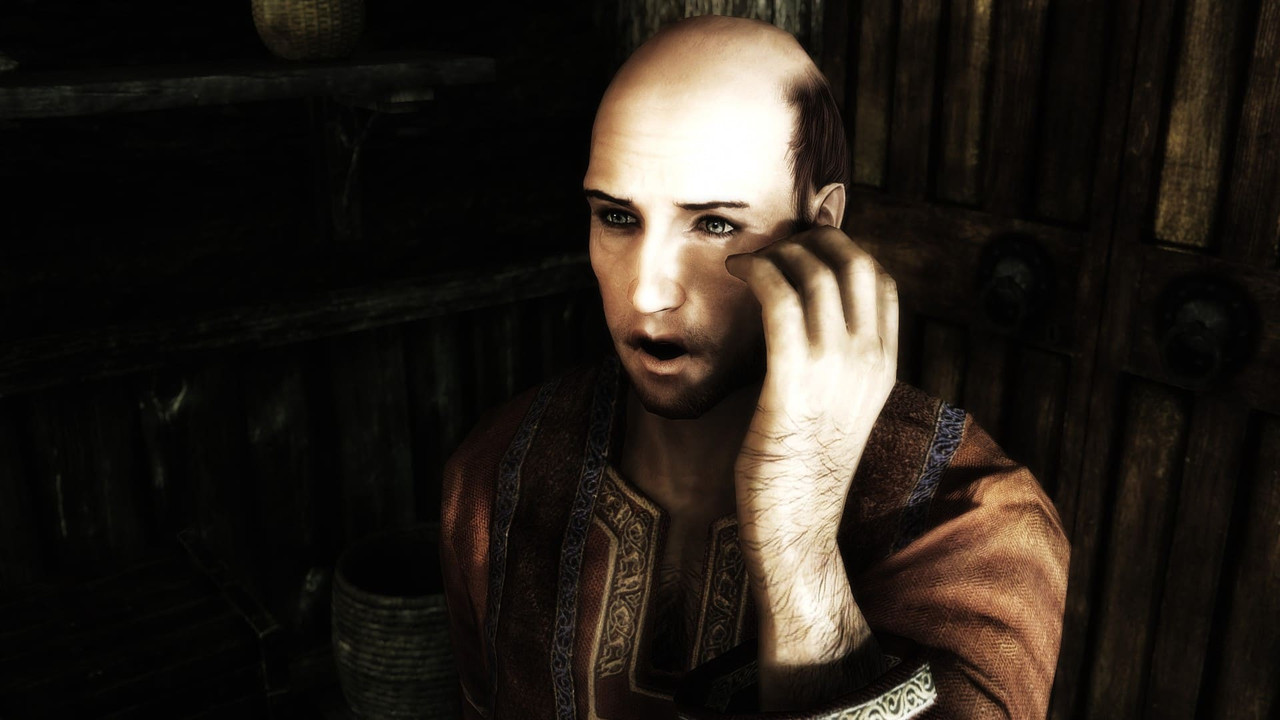 Bersi: Uh-Wha-Um... We're, uh, c-closed. Ma'am...
The men stared at the new arrival, flustered. Kimmy just rolled rolled her eyes. This was a typical reaction.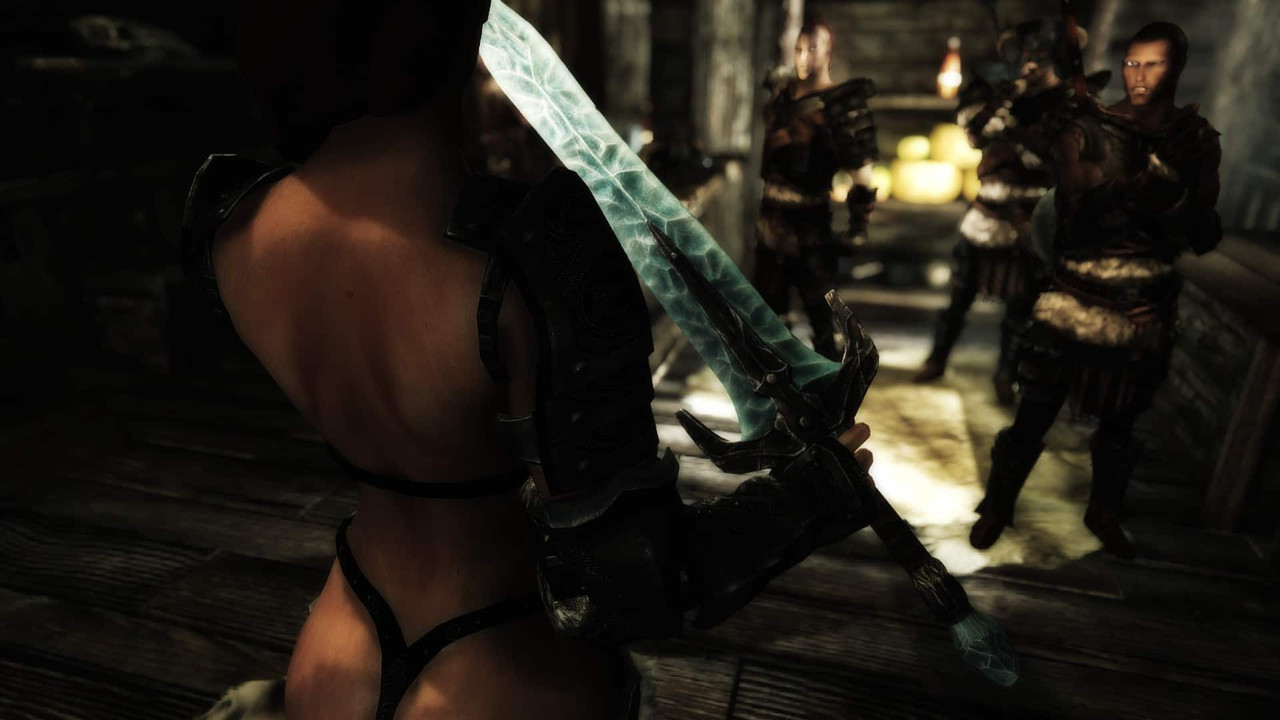 Kimmy: No, you're not. I need something from you. Are these thugs harassing you?
Twisting and turning her sword, Kimmy smiled at the thugs before turning to Bersi.
Kimmy: Promise to help me out, and I'll repay you right now.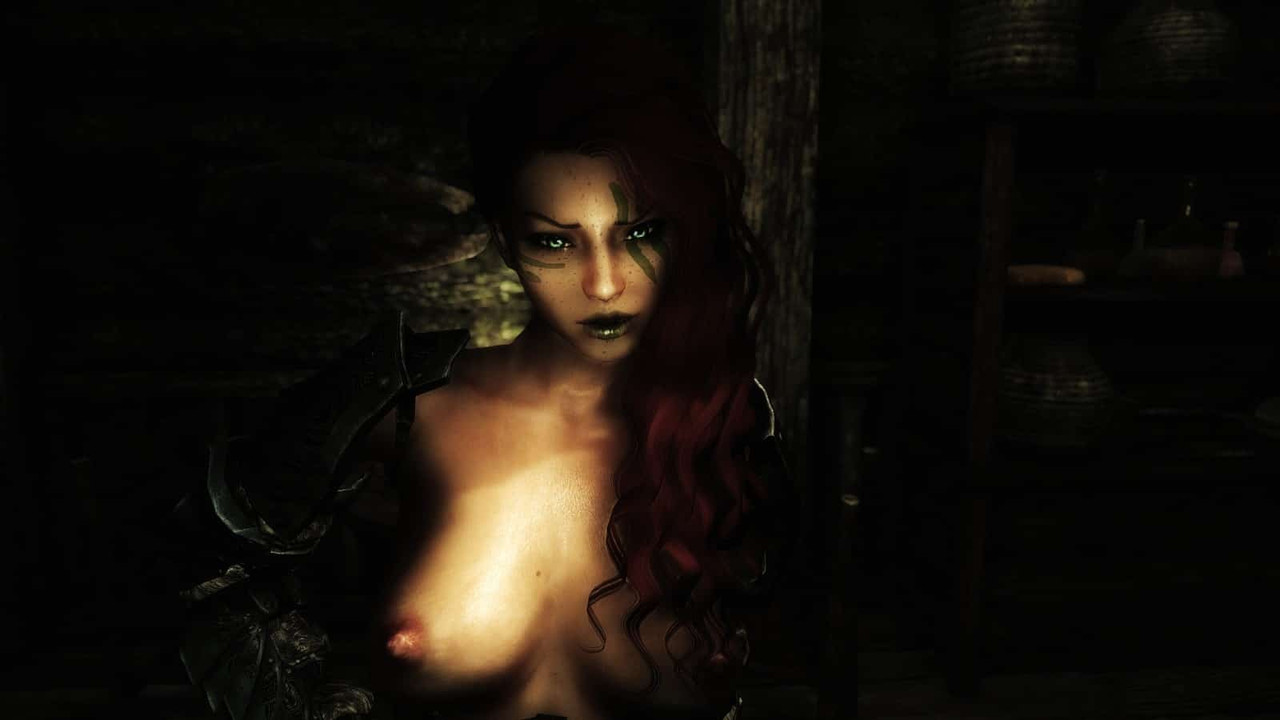 Kimmy: Do we have a deal?
None of the men spoke at first. Bersi was not entirely sure what she even said and, aside from Brutus, the thugs were equally distracted. Finally, the silence was broken by one of the thugs saying something that made Kimmy's lips curl.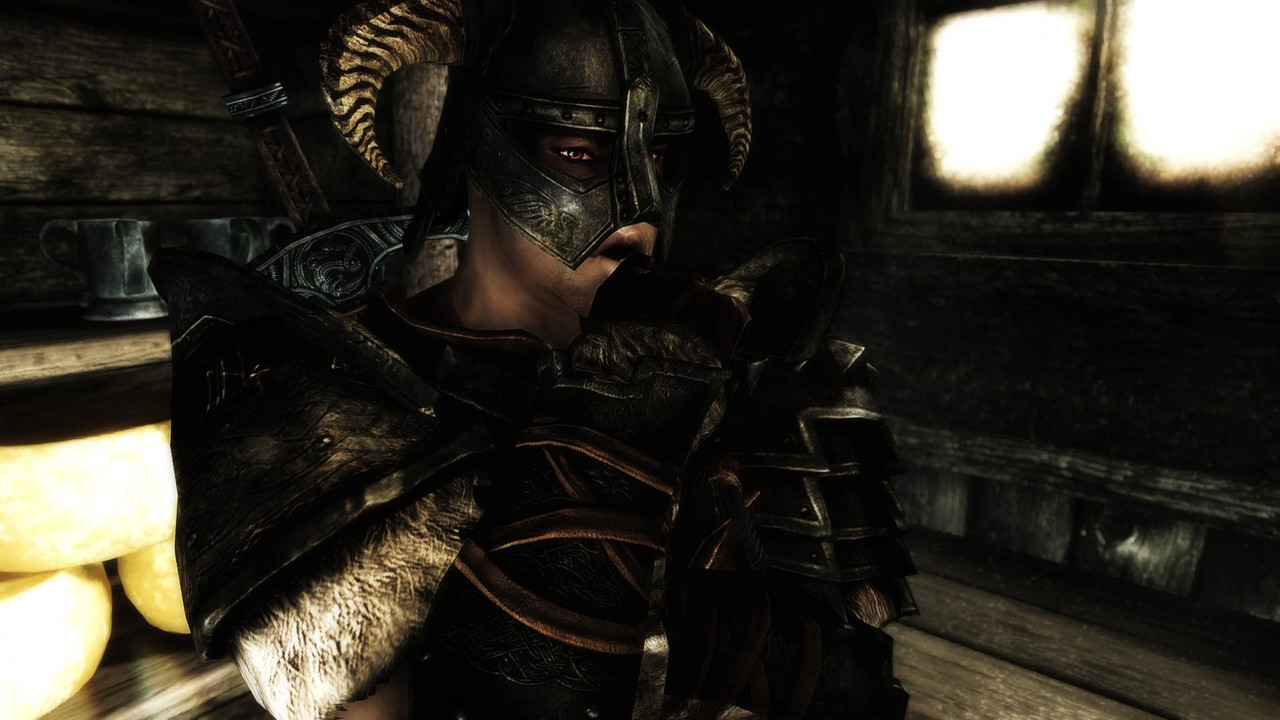 Brutus' Thug #1: Nice rack...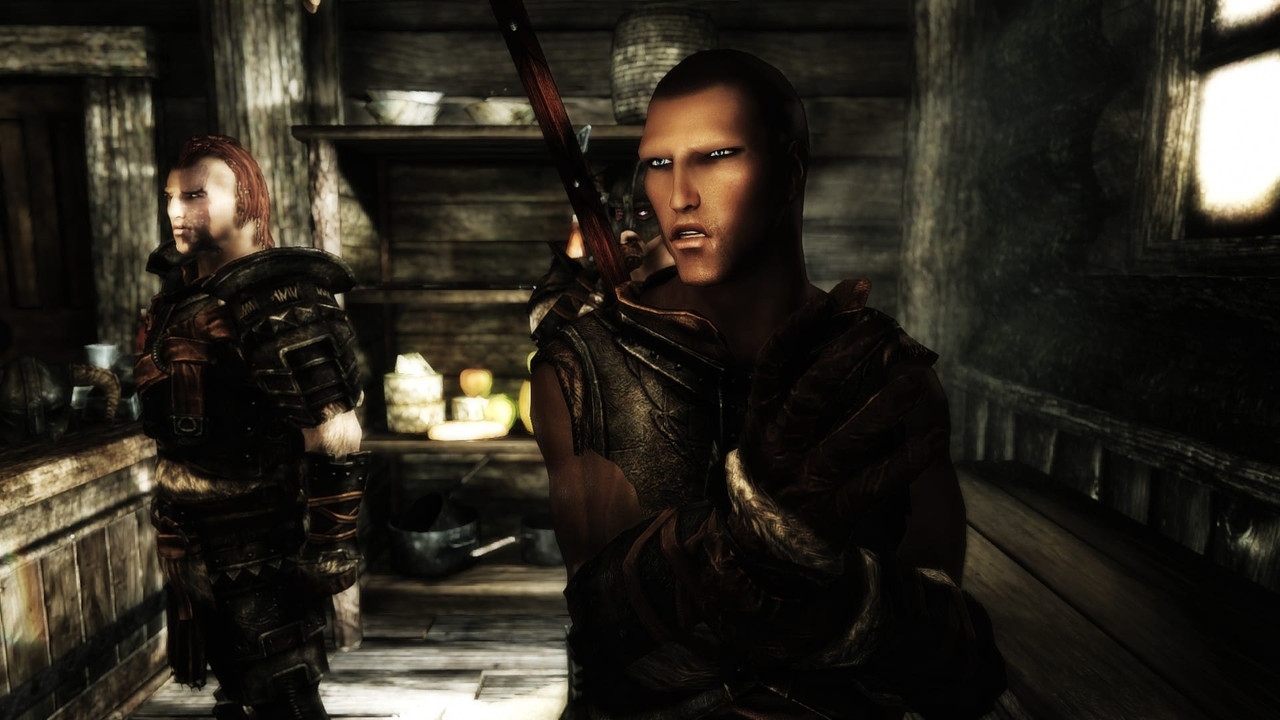 Brutus' Thug #2: Will you shut up? Sit tight, boss. I'll get rid of this one.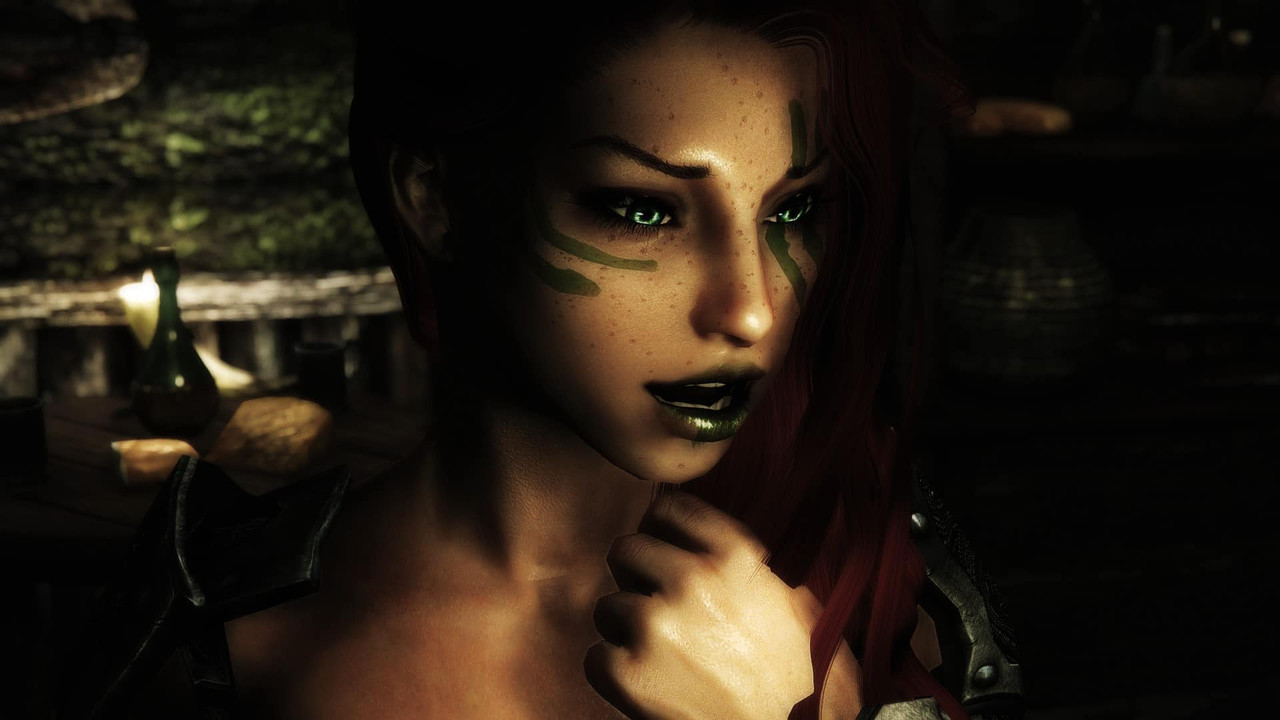 Kimmy: Oh really? You will?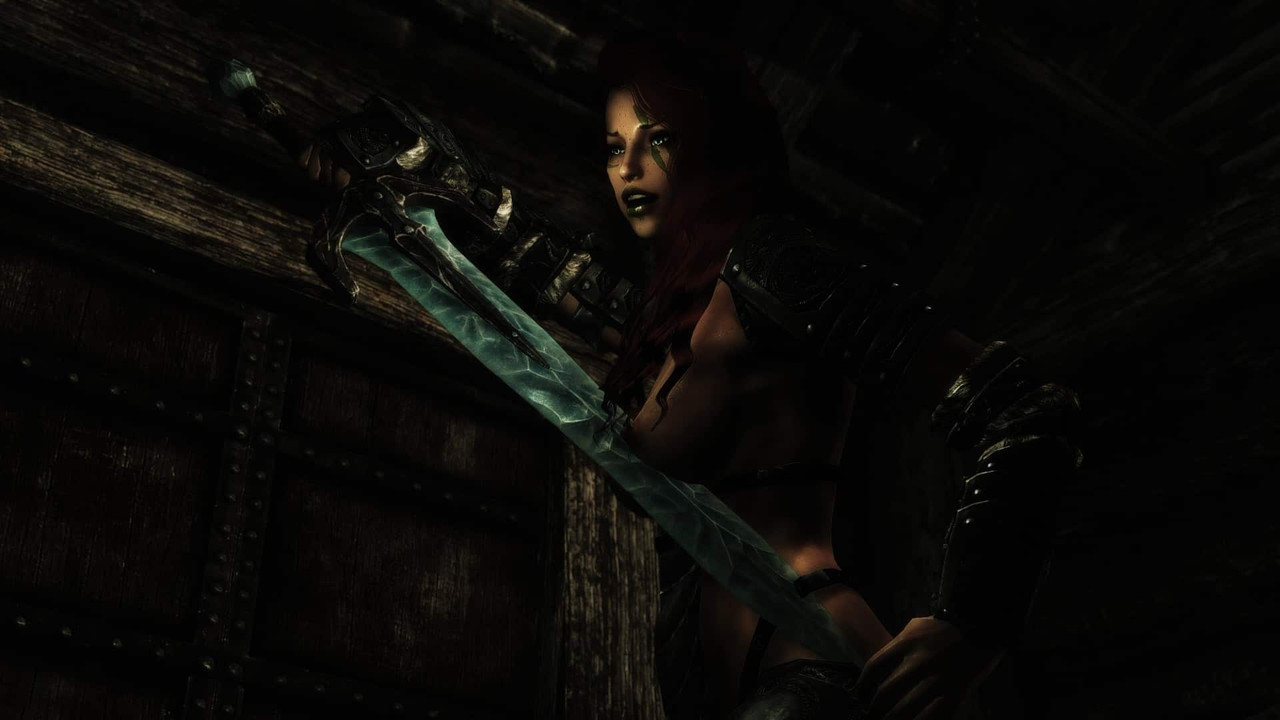 Kimmy: Lets do this the right way then.
After sliding her sword back across her waist, Kimmy raised clenched fists.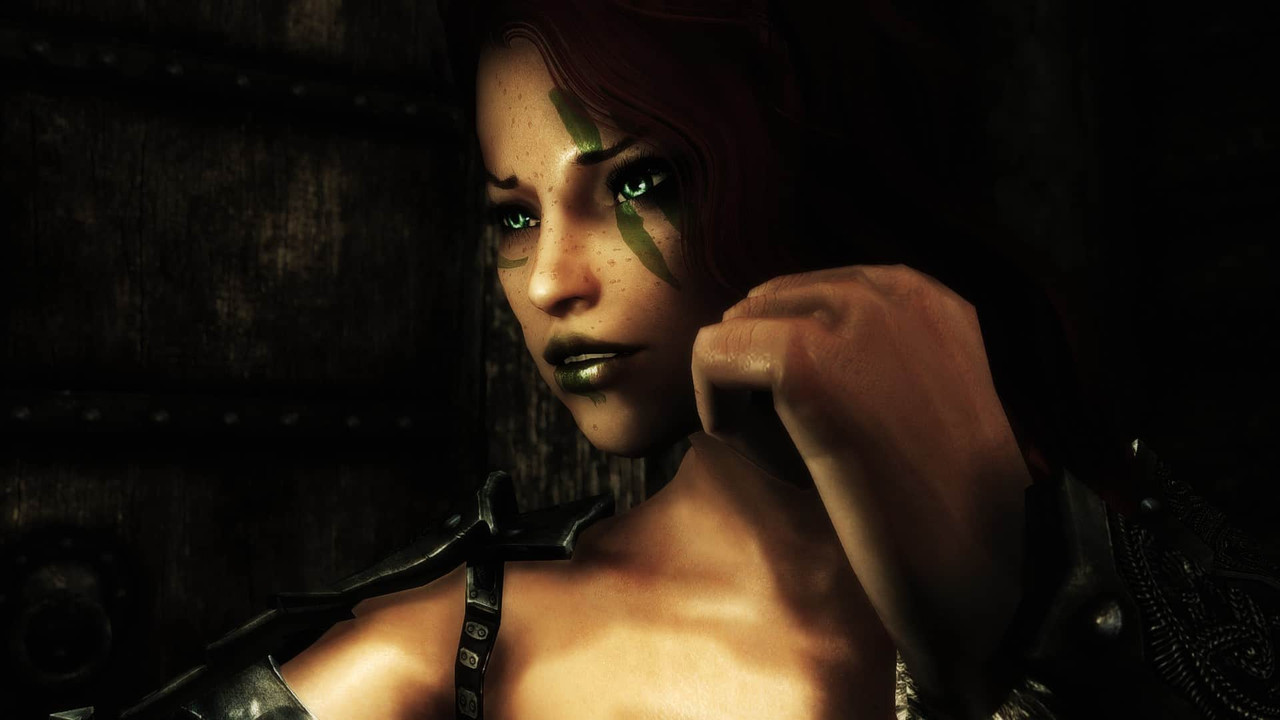 Kimmy: With an old fashioned brawl.
Bersi wanted to feel relieved, but all he could do was bite his lip with clenched teeth and sigh. It seemed as if his situation was only getting worse.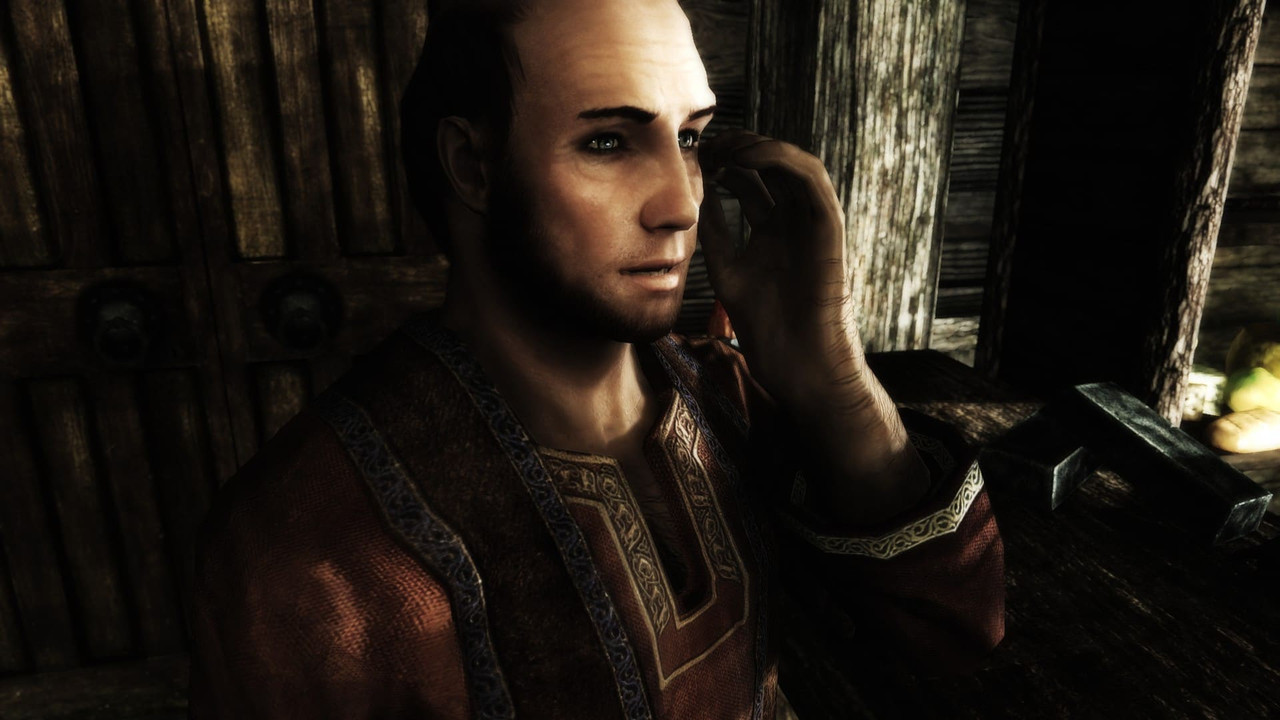 Brutus, however, couldn't have been closer to the opposite. Seems his day was finally turning around. He'd get his boys to keep this hot headed dame contained while he swindled Bersi out of whatever money he had left then he'd have his way with her.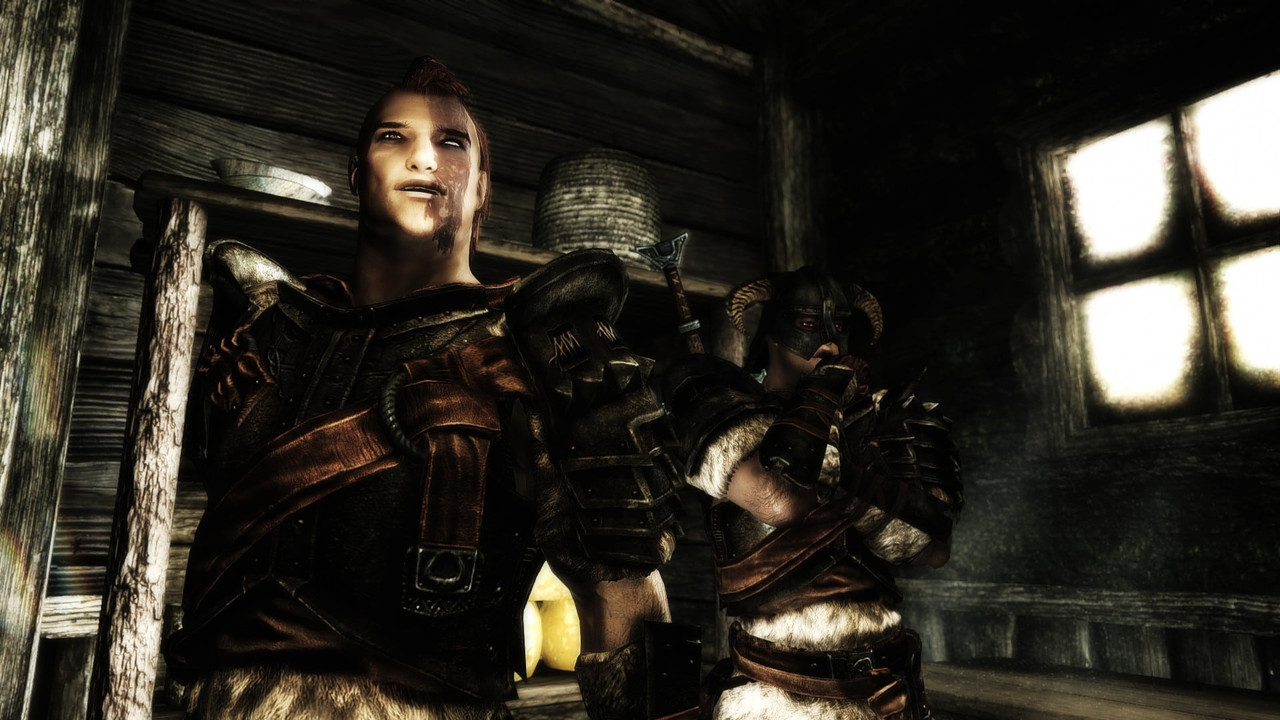 Brutus: Ha! Yeah, you go ahead, cocky bitch. But you're not getting a fair fight. Dan! Quit gawking and help Carlos out.
Dan: Huh? What? I mean, yeah, you got it.
Dan blinked a few times and shook his head before marching to Carlos' side.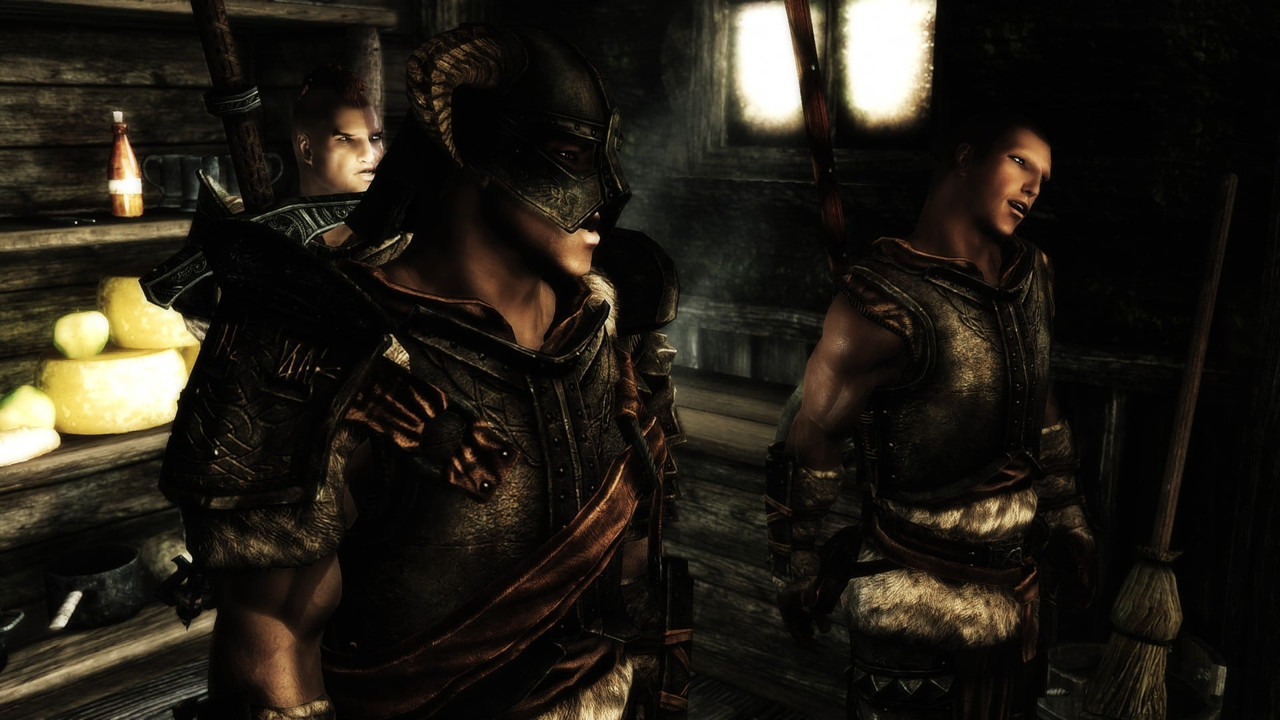 Carlos: Cut you a deal, hot stuff. Let us fuck you with your face in tact or we'll have to fuck you with your nose busted and eyes swollen like a gourd.
Dan tilted his head and, with his voice hushed, whispered to Carlos.
Dan: Wait, I kinda like her face. Maybe we could just bruise her stomach or something?
Carlos clenched his jaw. Without turning away from Kimmy, he whispered back.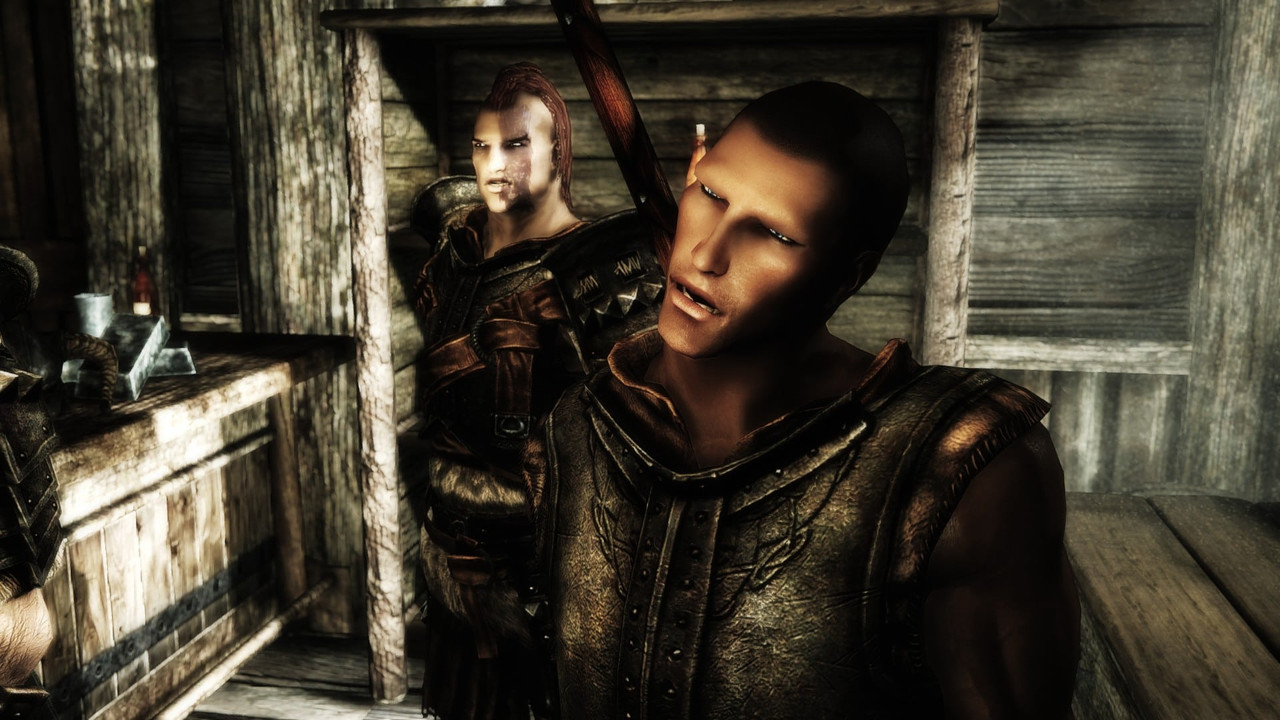 Carlos: It's just a threat you idiot. Besides, you can't take your eyes off her tits anyway.
Mimicking Carlos by not turning away from Kimmy, Dan replied with a slightly unsuccessful whisper.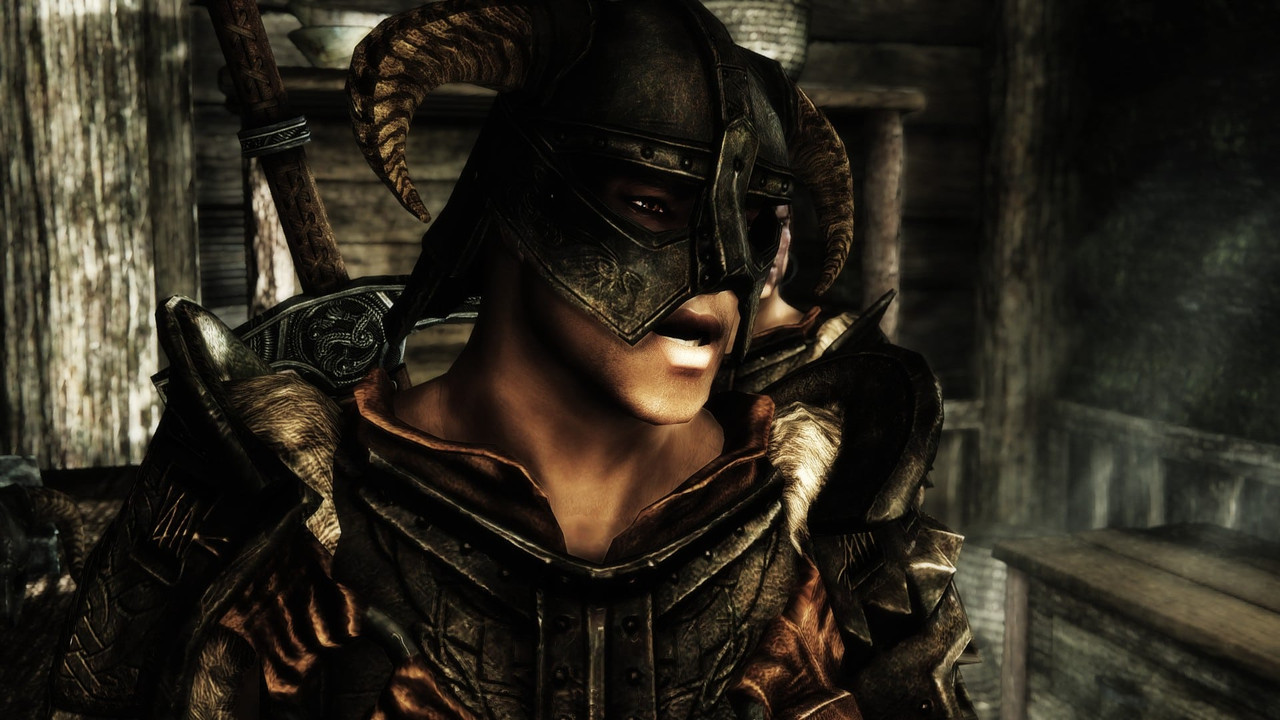 Dan: Can too. Her face is pretty.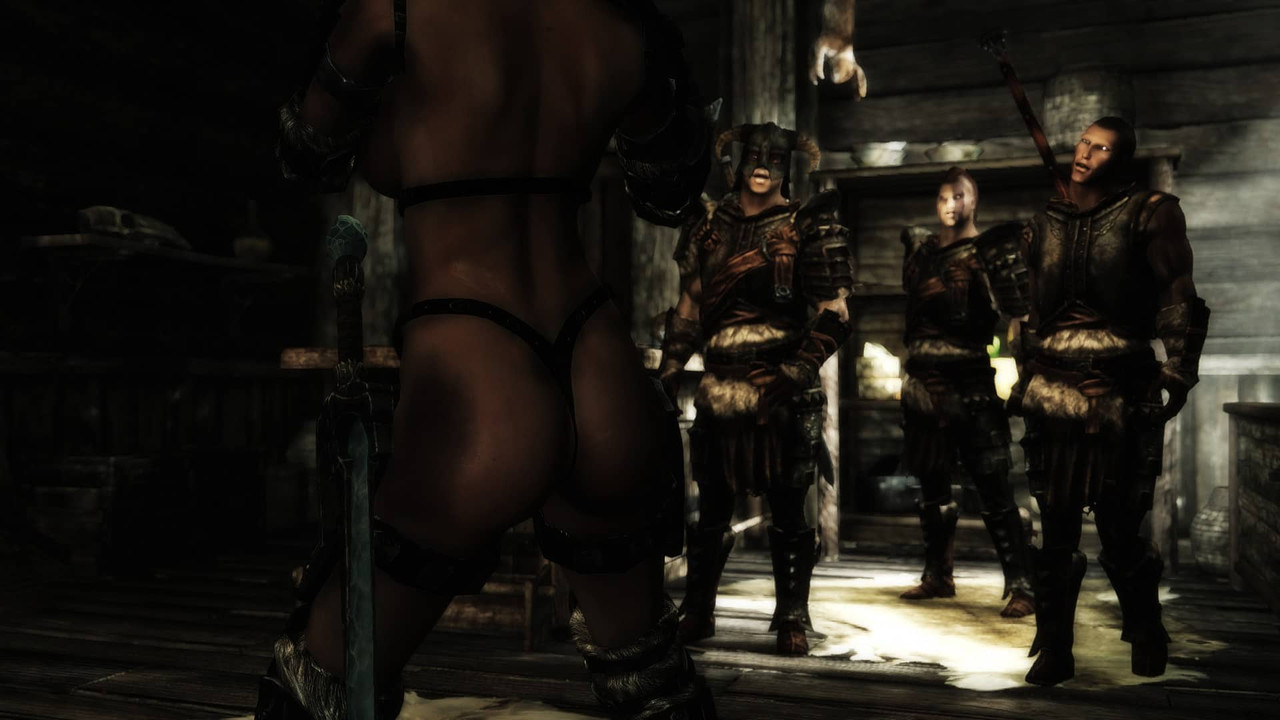 Carlos: Oh really? Then what color makeup is she wearing?
Dan: Uh... It's obviously... um, purp-?
Brutus: Shut up! Just kick her ass already!
At their bosses cry, the bickering boys stumbled back to attention. Without wasting a beat, Dan fired out his fist. Expecting him to go straight for her chest, Kimmy ducked to the side, barely avoiding the impact.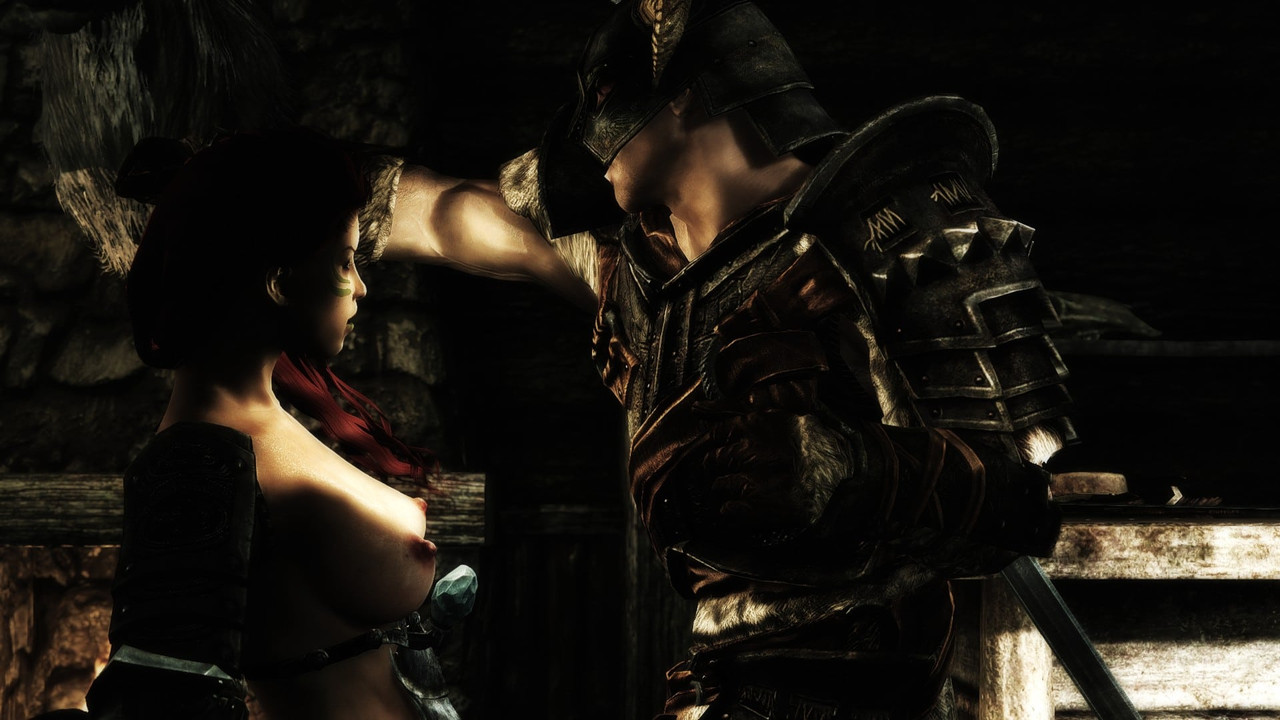 Kimmy: You're faster than I thought.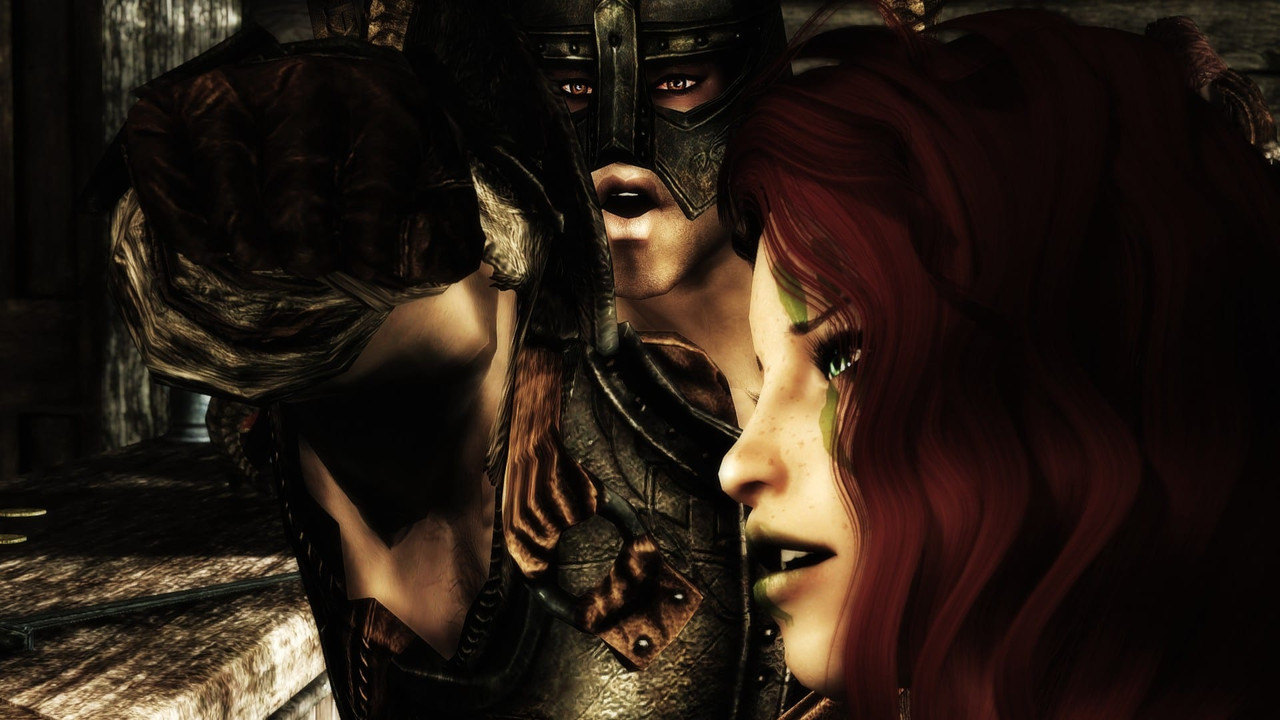 Kimmy: But not fast enough.
Dan put his whole body into the swing and Kimmy could tell as he began to slip forward. Knowing his companion would already be preparing an attack, Kimmy lurched her body around to face him. As she does, her palm went straight to Dan's head; aiding his already inevitable descent.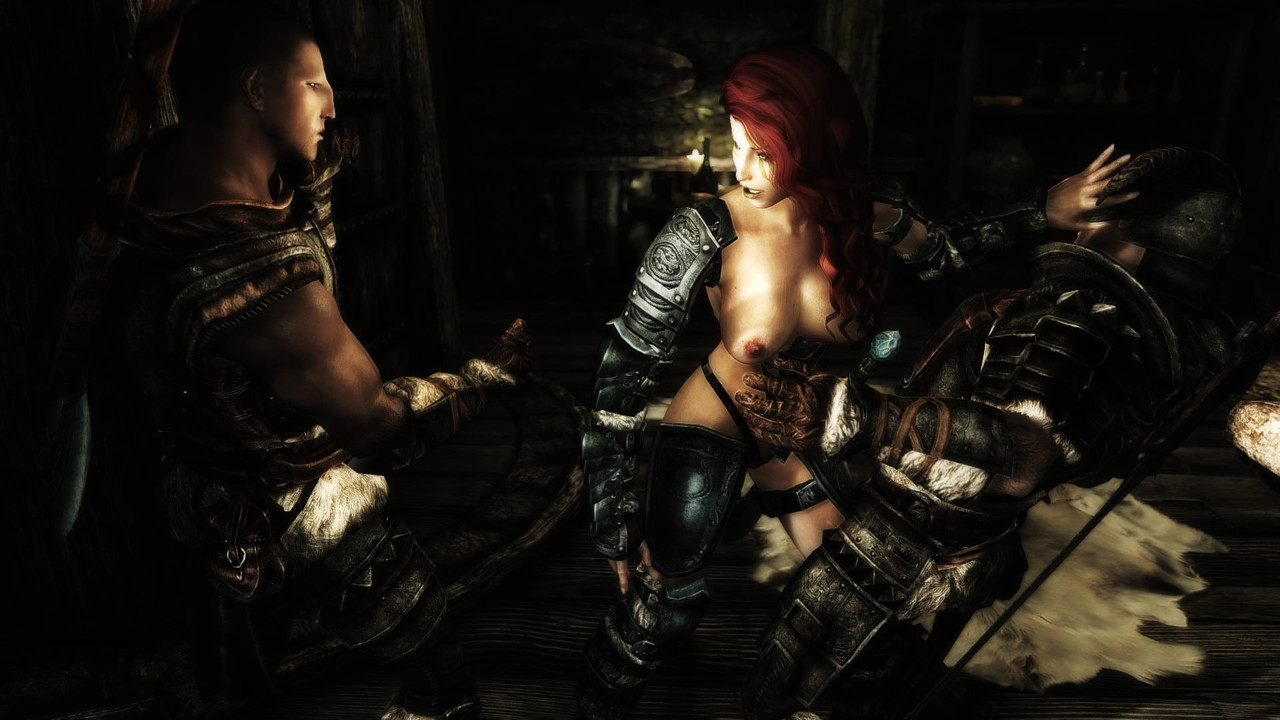 Carlos: Take this, bitch!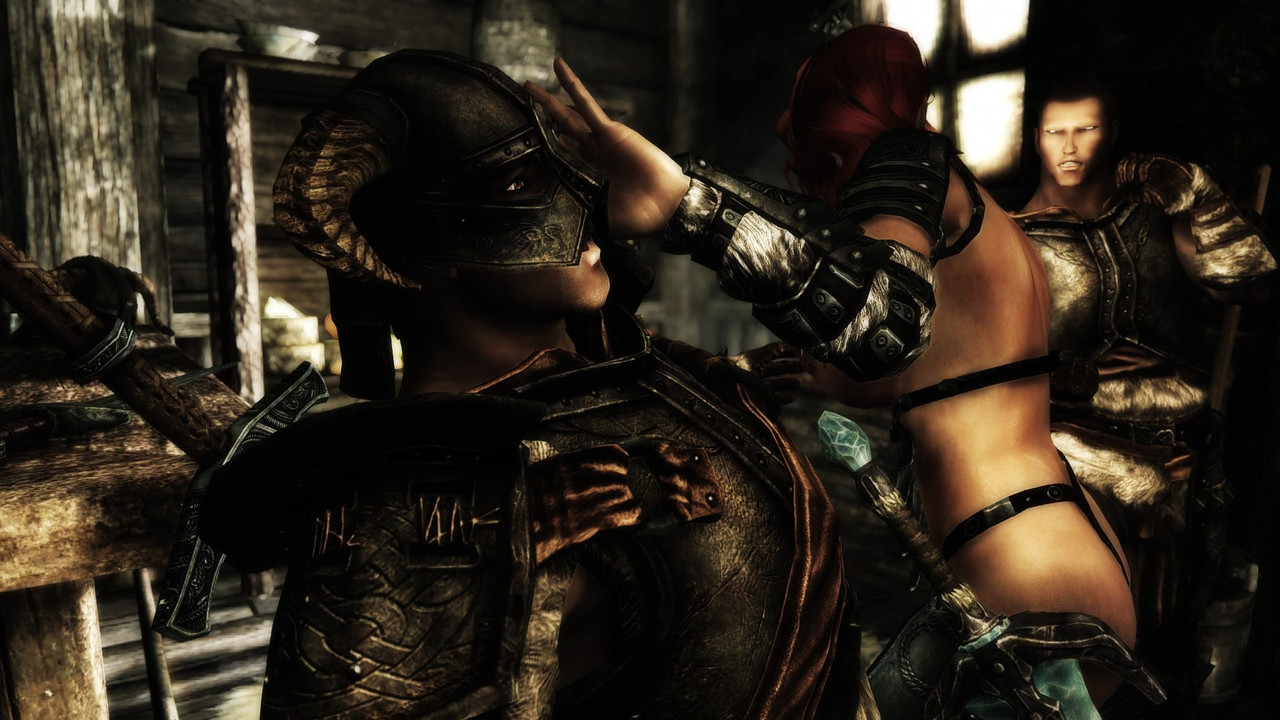 As Dan tumbled to the floor, Carlos tried for an uppercut. Kimmy never gave him the chance.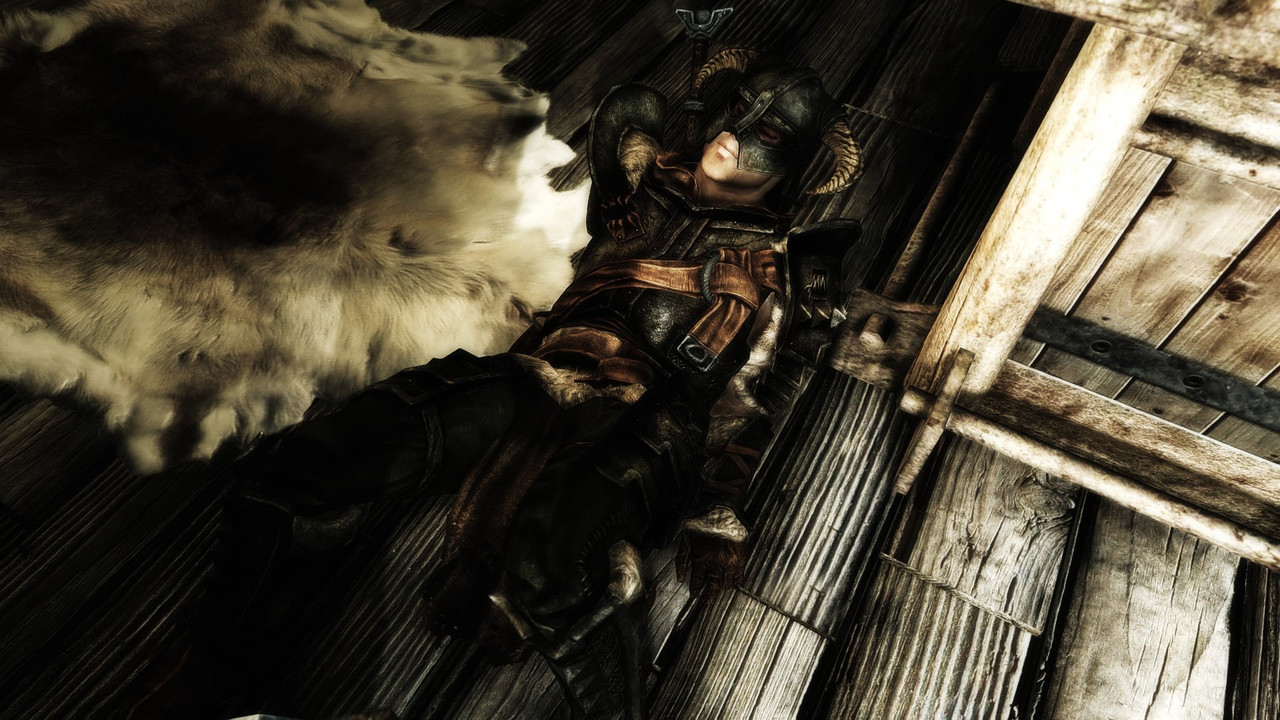 With the thud of Dan's armor against the wooden floor, Carlos' chin cracked. Like the swing of a warhammer, Kimmy sent her steel boot straight into her adversary.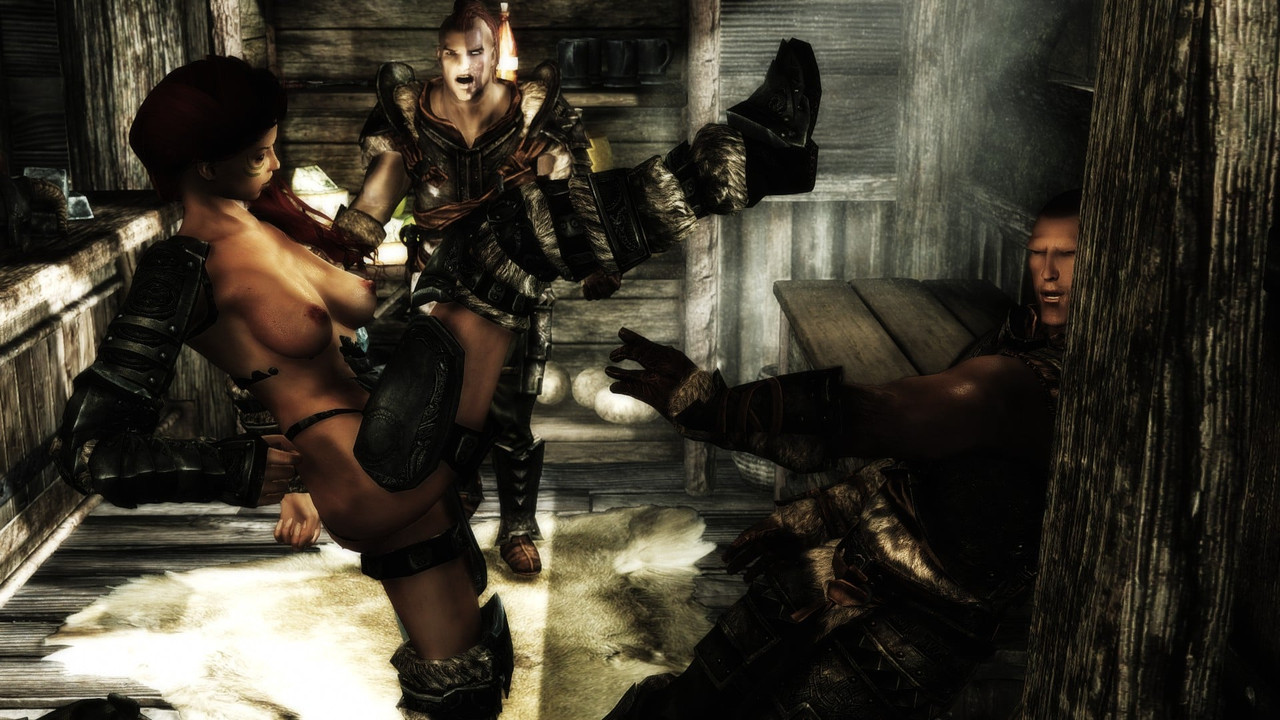 Brutus couldn't believe it. It was supposed to be that girl on the floor, not Dan and Carlos.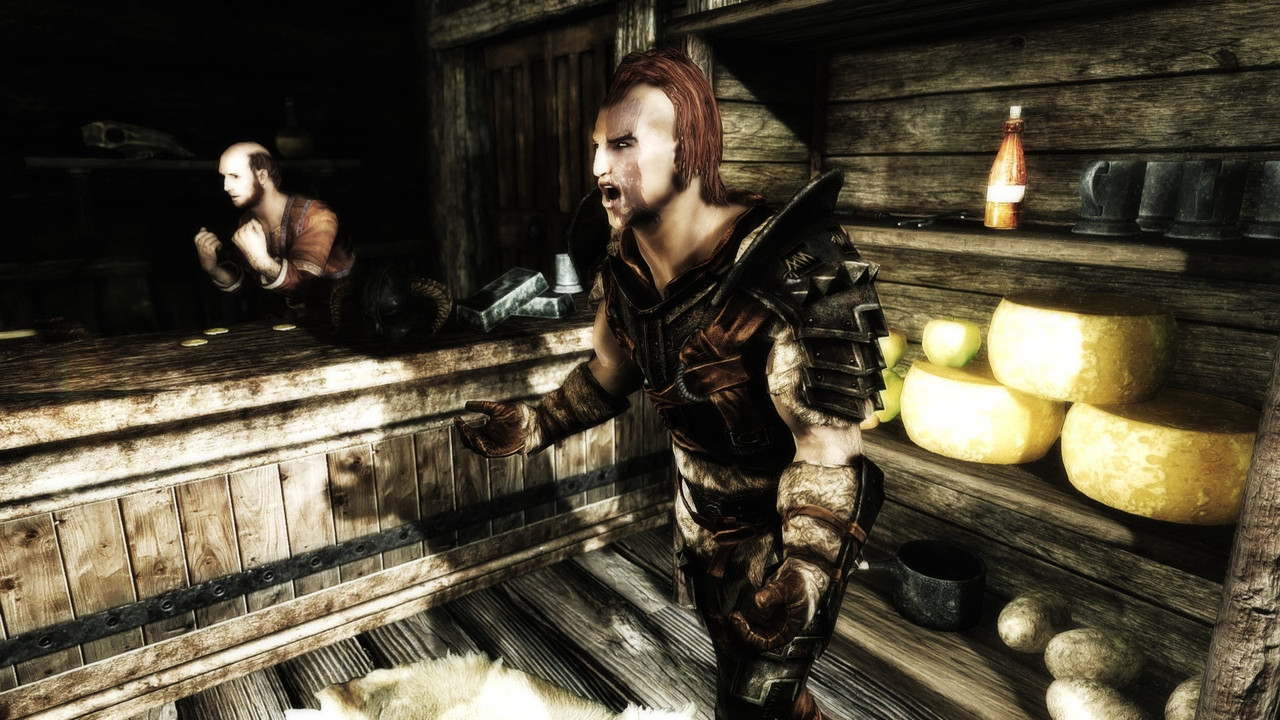 Brutus: What in oblivion are you two doing?
Bersi could not believe it either. This girl was a lifesaver!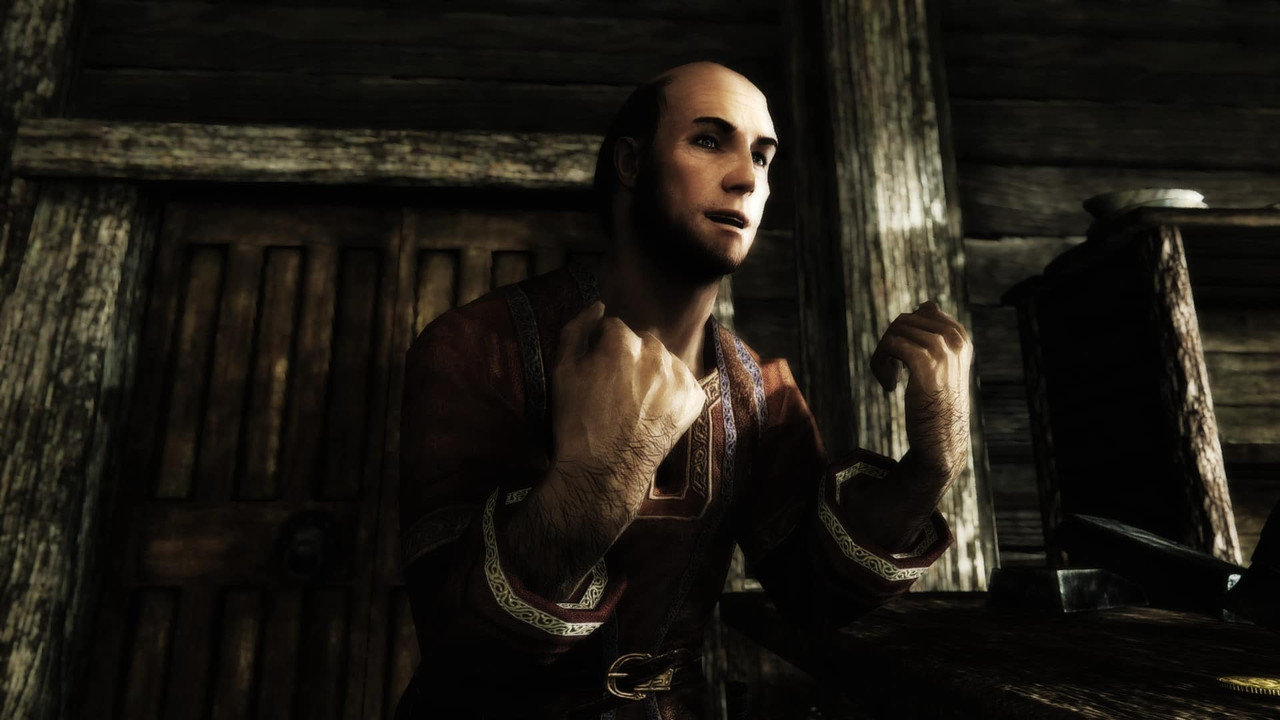 Carlos slid down the wall, mouth agape and eyes shut. Dan, however, was not out yet. Head spinning, he forced himself back to his feet.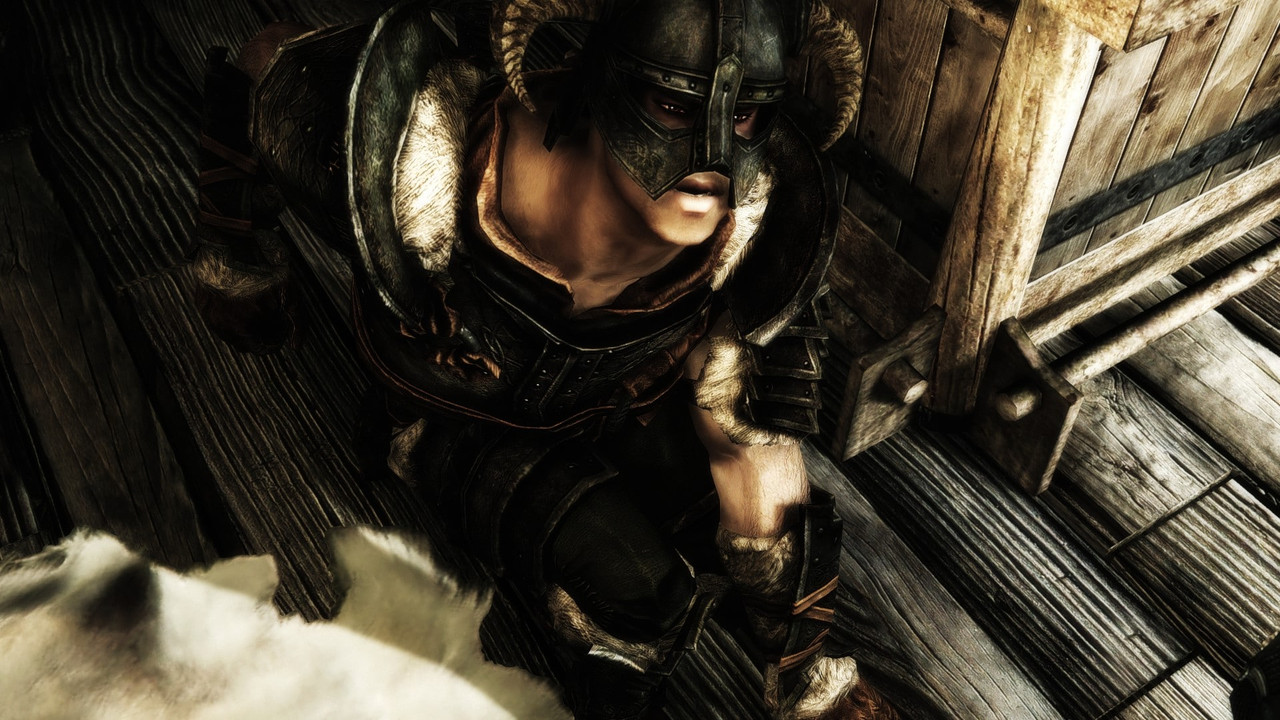 Dan: Don't worry, boss. I got her.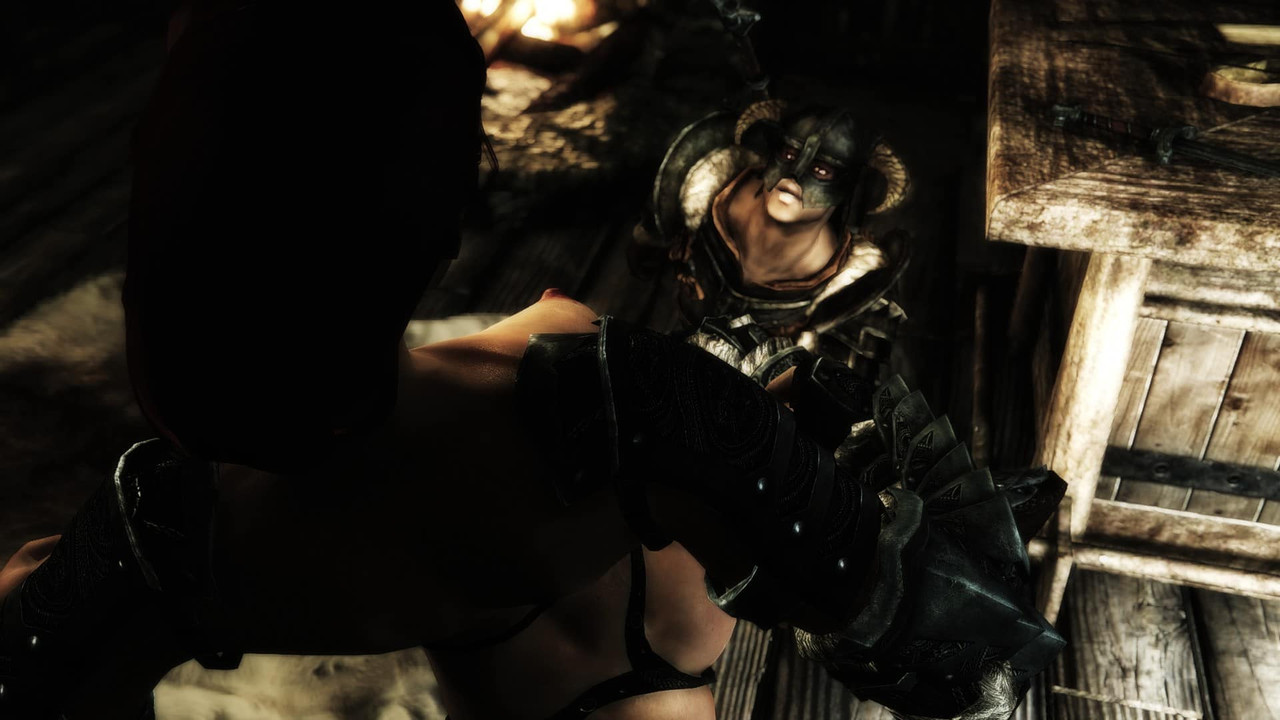 Kimmy had already turned away from Carlos and was in the middle of a second kick aimed directly at Dan.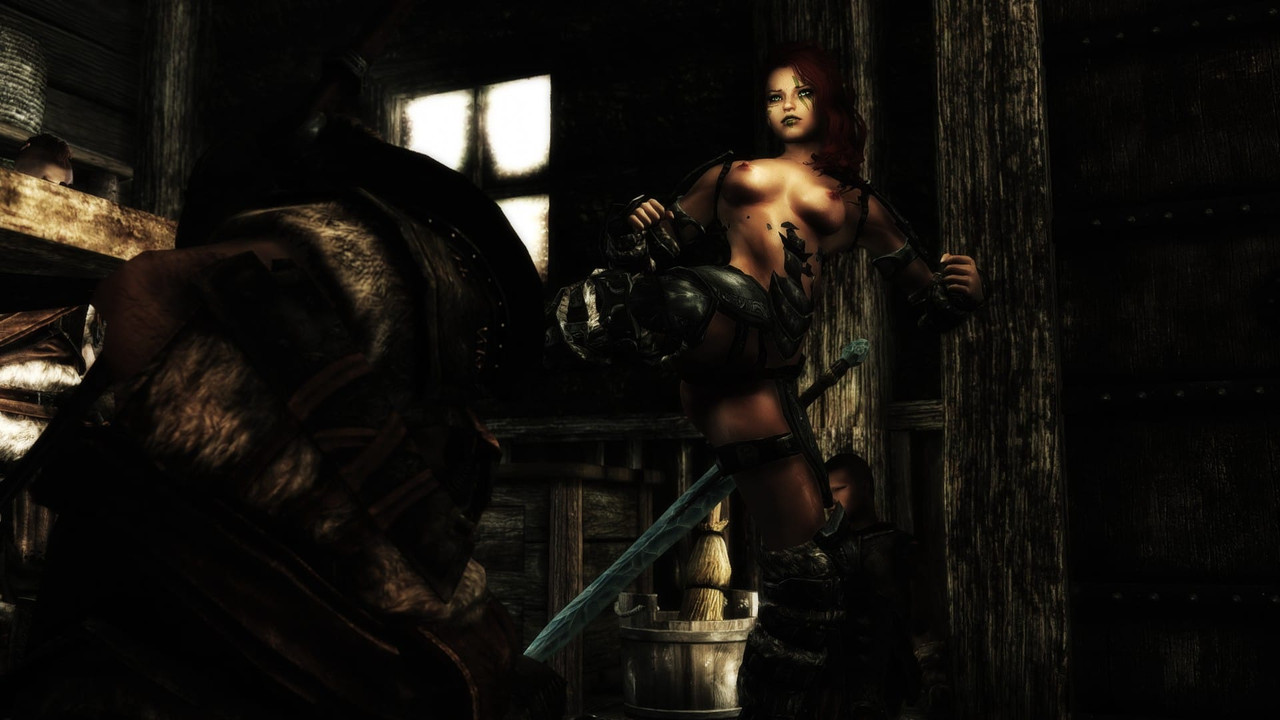 Kimmy: Let's see about that.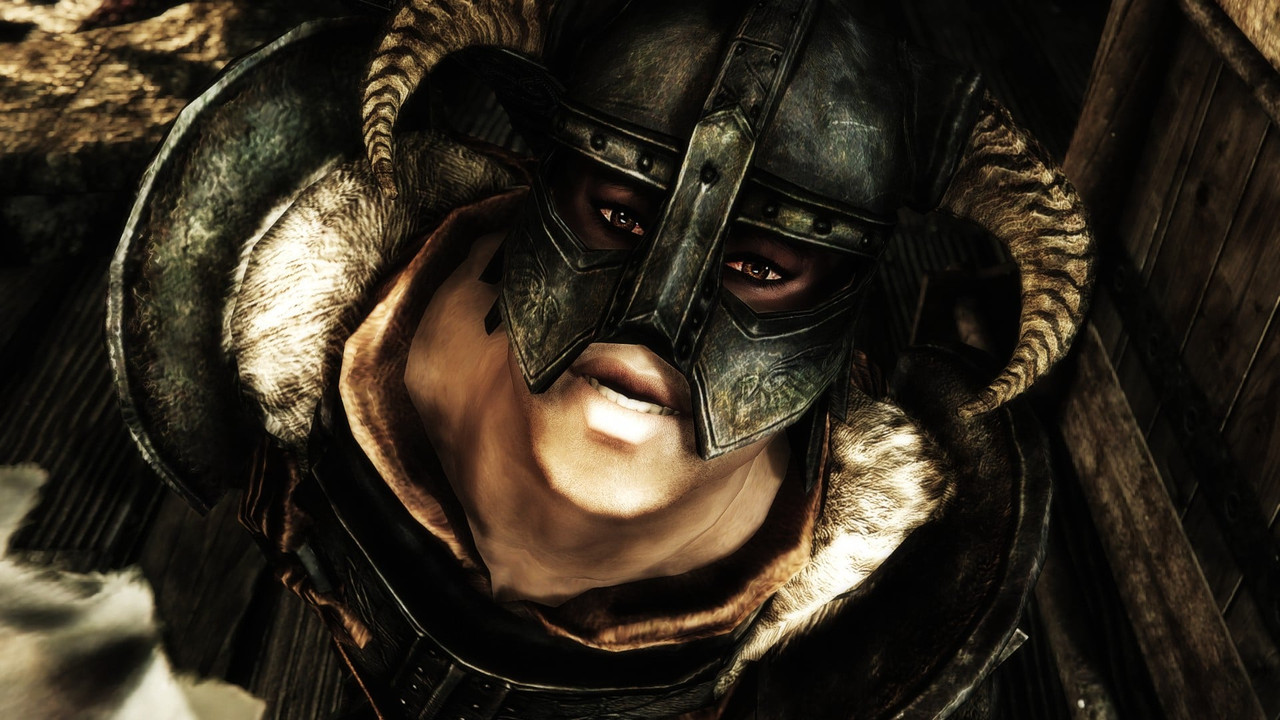 With one last look, he took the hit like a battering ram to his skull, his helmet doing little to shield the pain.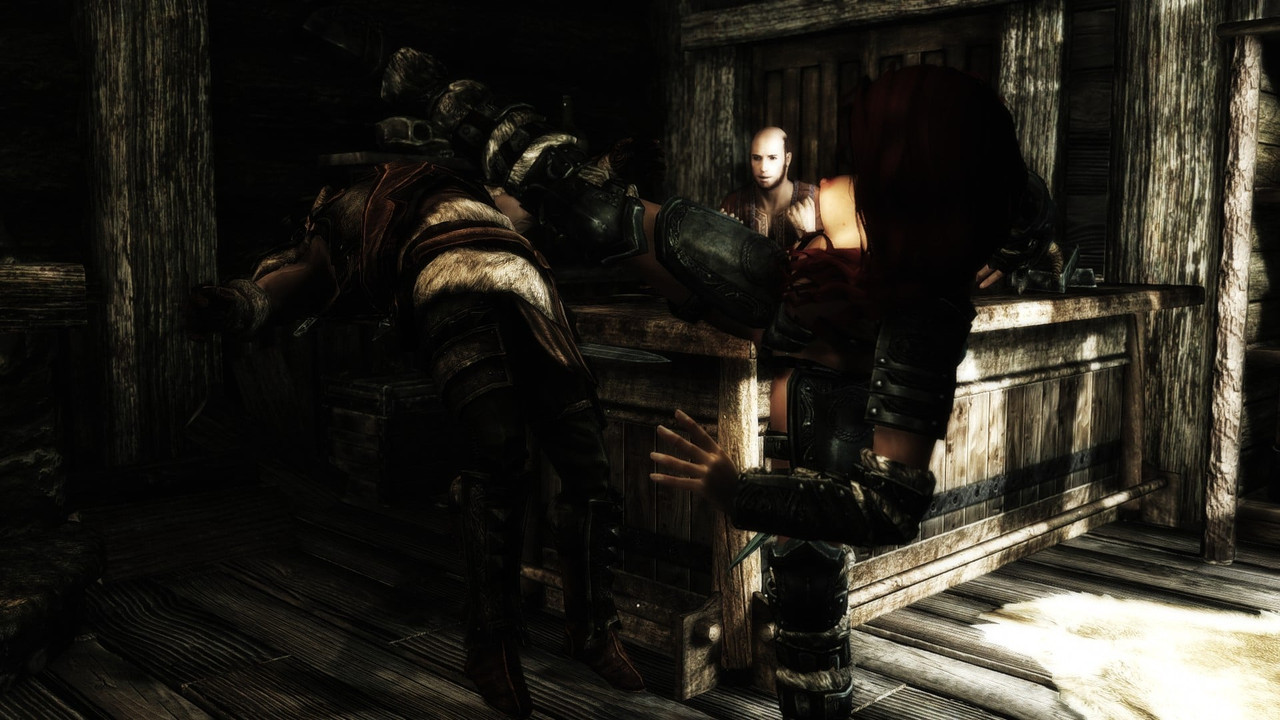 Dan crashed to the floor. His helmet banged against the stone fireplace and rang like a gong. Stretching her arms over her head and taking in a much needed breath, Kimmy admired her handiwork.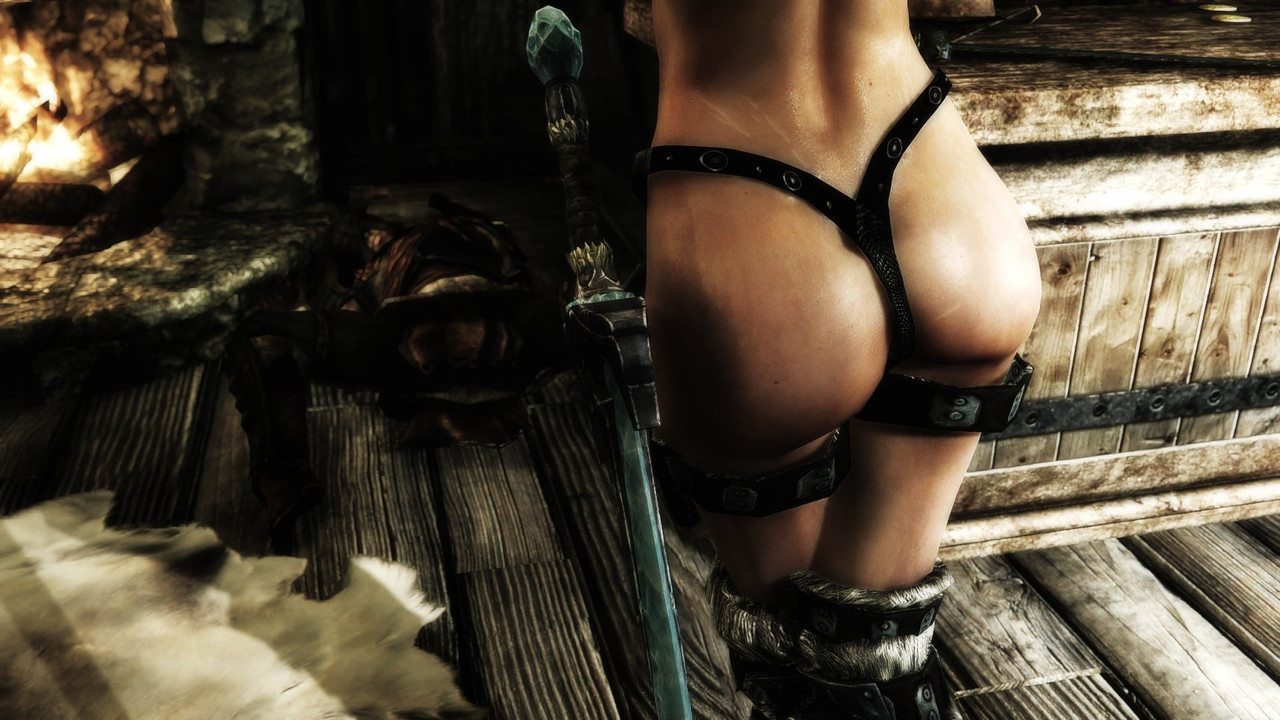 Kimmy: Whew... That was a good fight.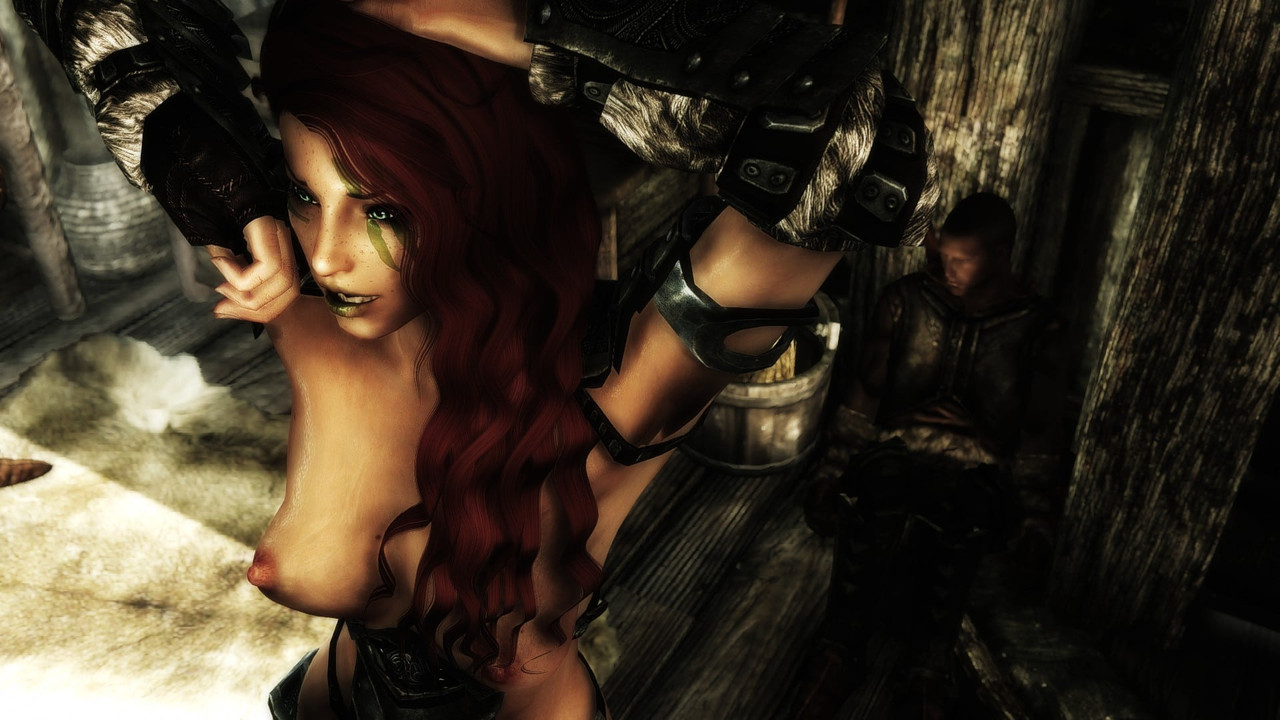 Kimmy: A little easy though.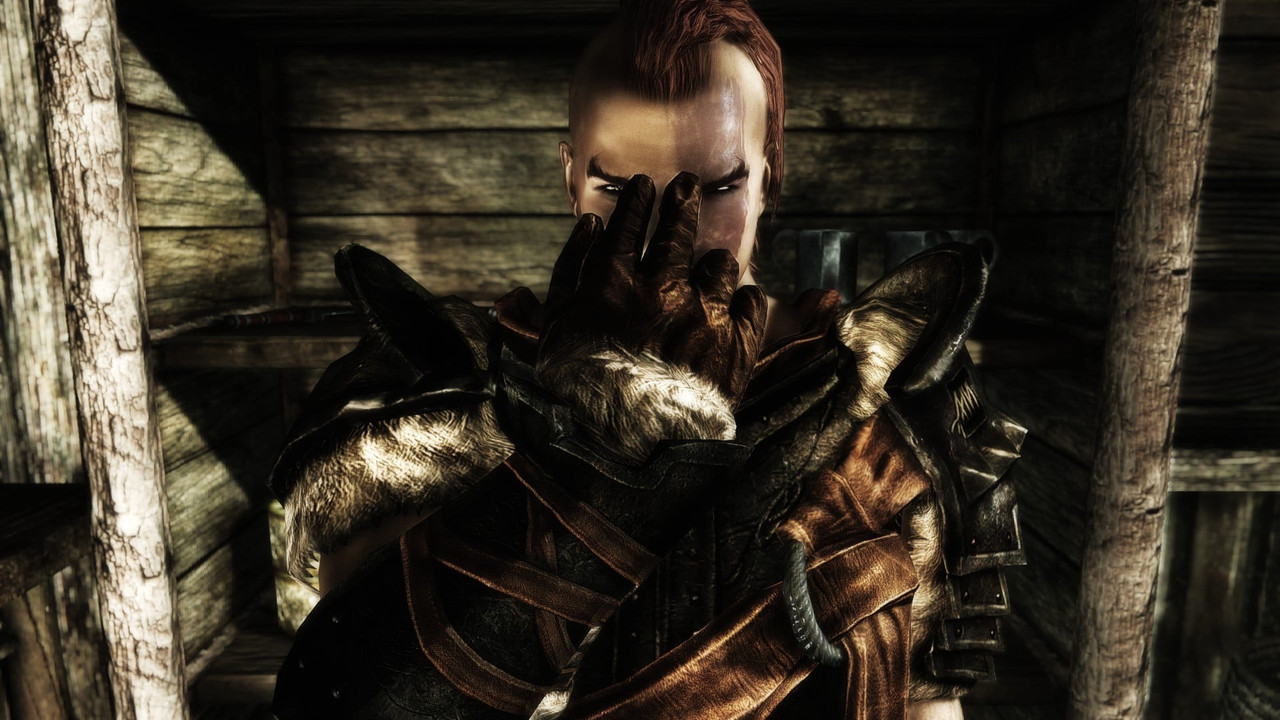 Kimmy: Oh well, a fight's a fight.
Brutus: Why you little...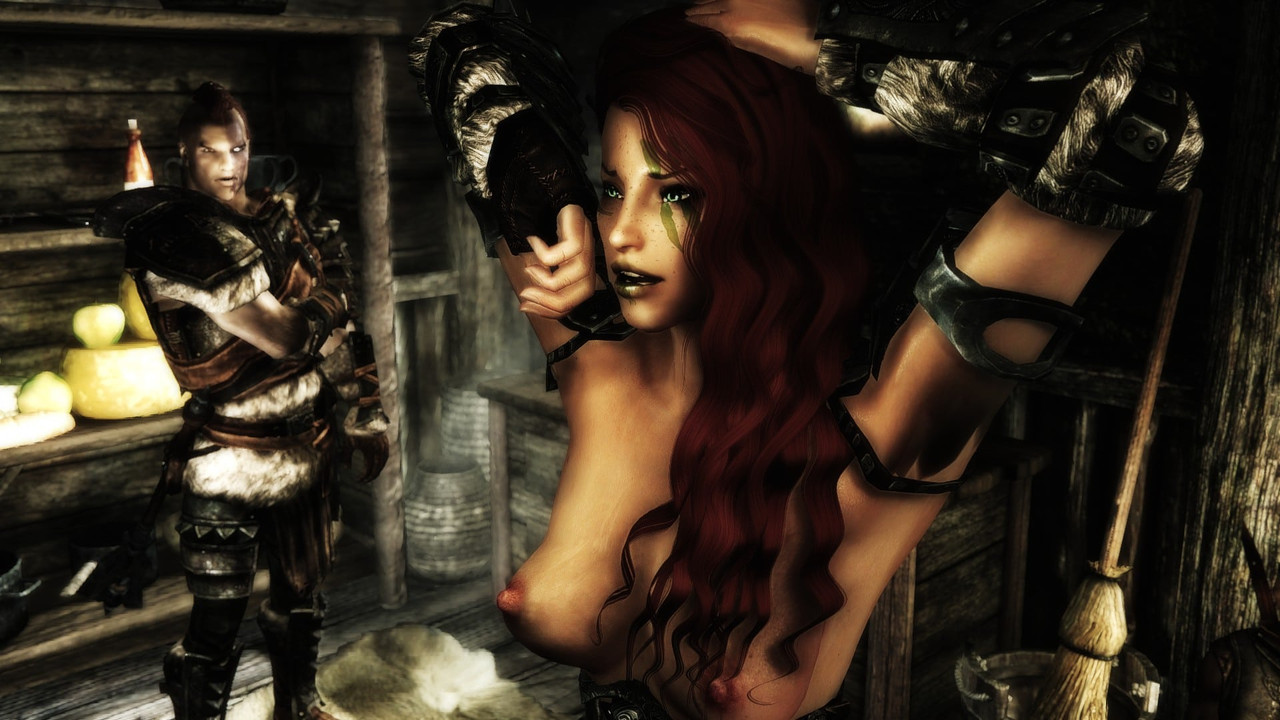 Kimmy: So Bersi, willing to he-
Brutus: You're not out of this yet, bitch!
Brutus was breathing heavily. His veins were throbbing and his shoulders heaved as he spoke. With ferocity, his hand flew to his waist, yanking free his iron mace.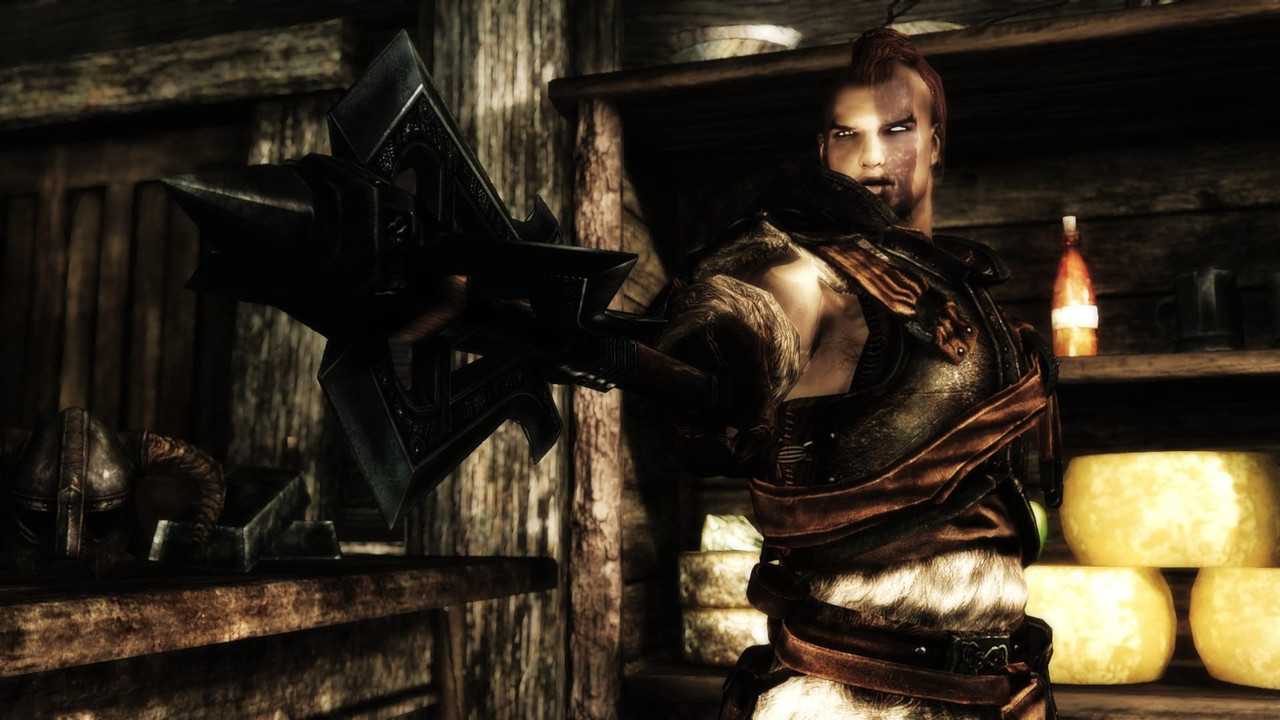 Brutus: You and I are going to fight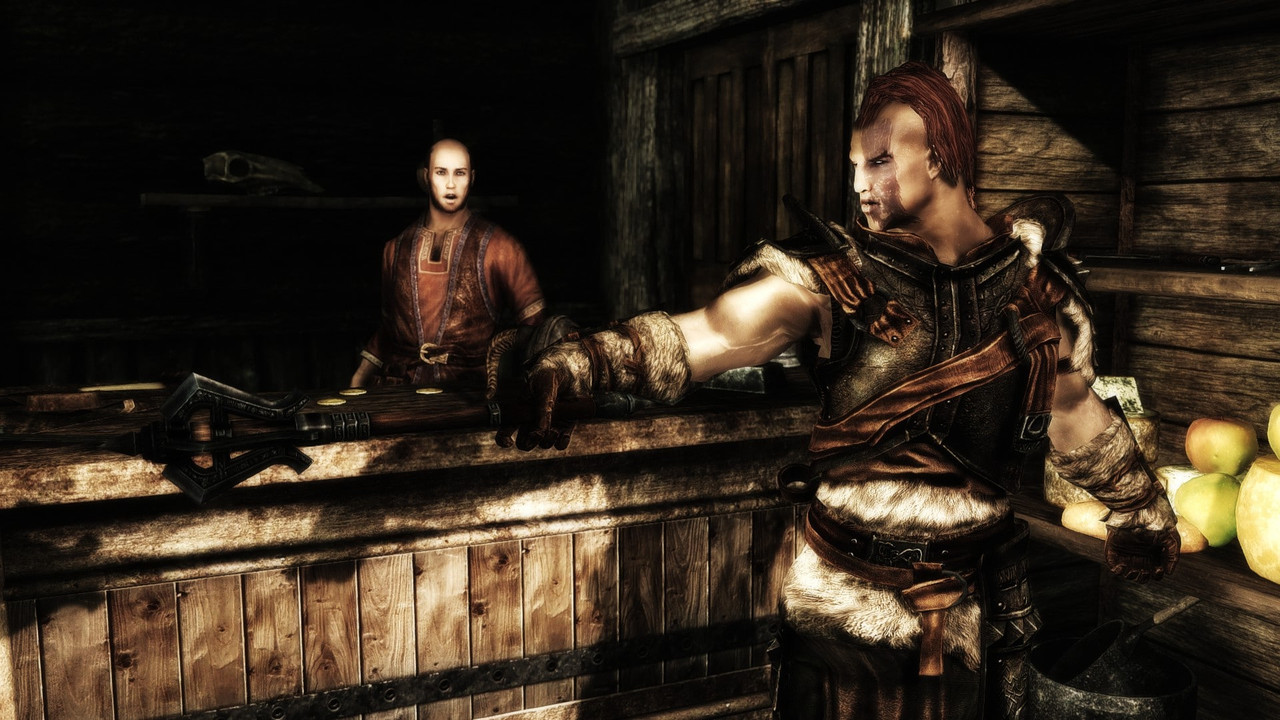 Brutus: And I'm not playing around.
Kimmy smiled. This guy had to be more of a challenge.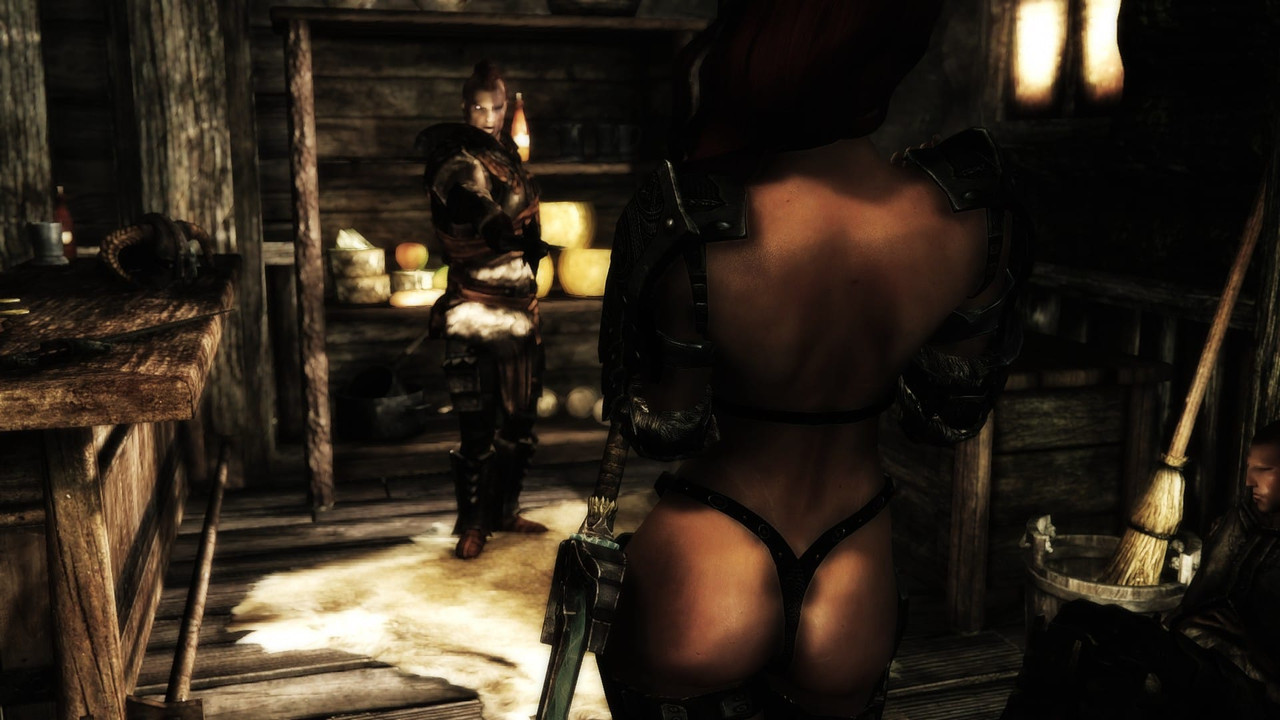 Kimmy: Use your mace all you want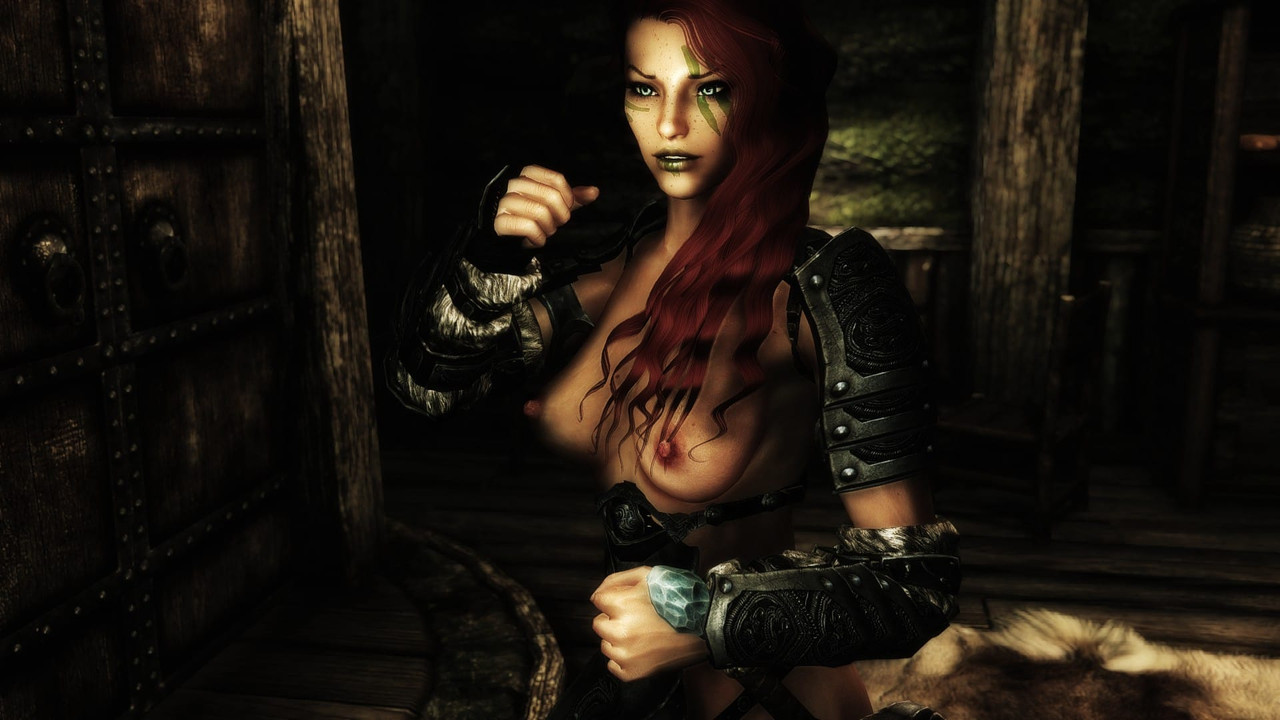 Kimmy: I'll stick to my my fists.
Brutus scoffed. He'd teach her not to be so cocky. He tightened his grip and charged at Kimmy, hollering a battle cry.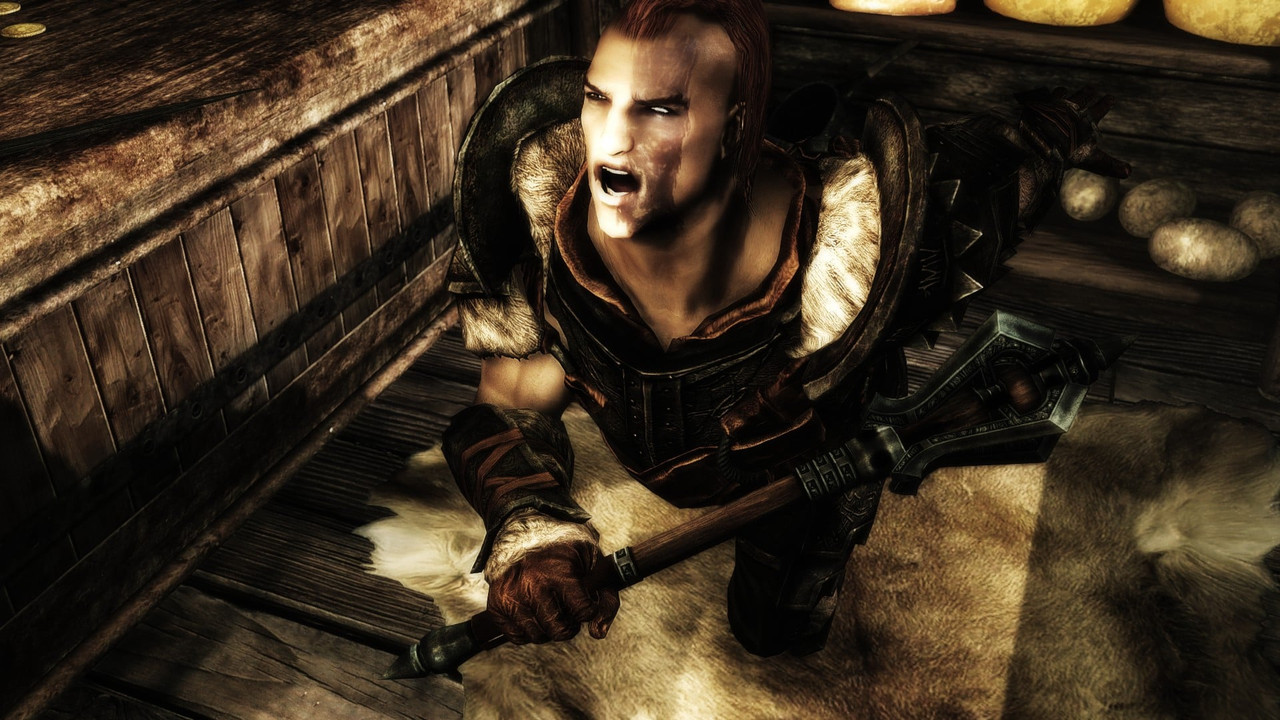 He was not very fast. But what he lost in speed, Brutus made up for in bulk and brawn. Throwing his entire body into the dash, he planned on taking her out with as few blows as possible.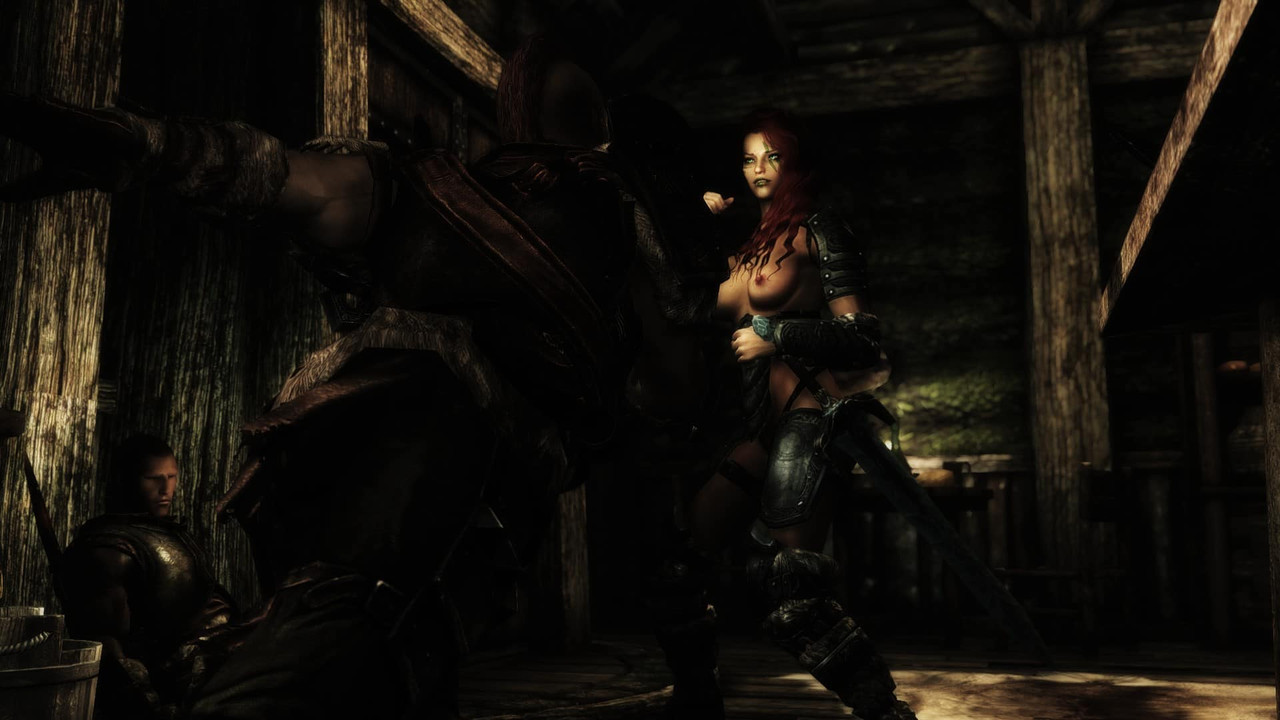 Kimmy grinned. She she could easily dodge the attack, but that wasn't the plan. She was going to turn Brutus' strategy against him. Just before the collision, Kimmy dropped low, jutting her leg into Brutus' path.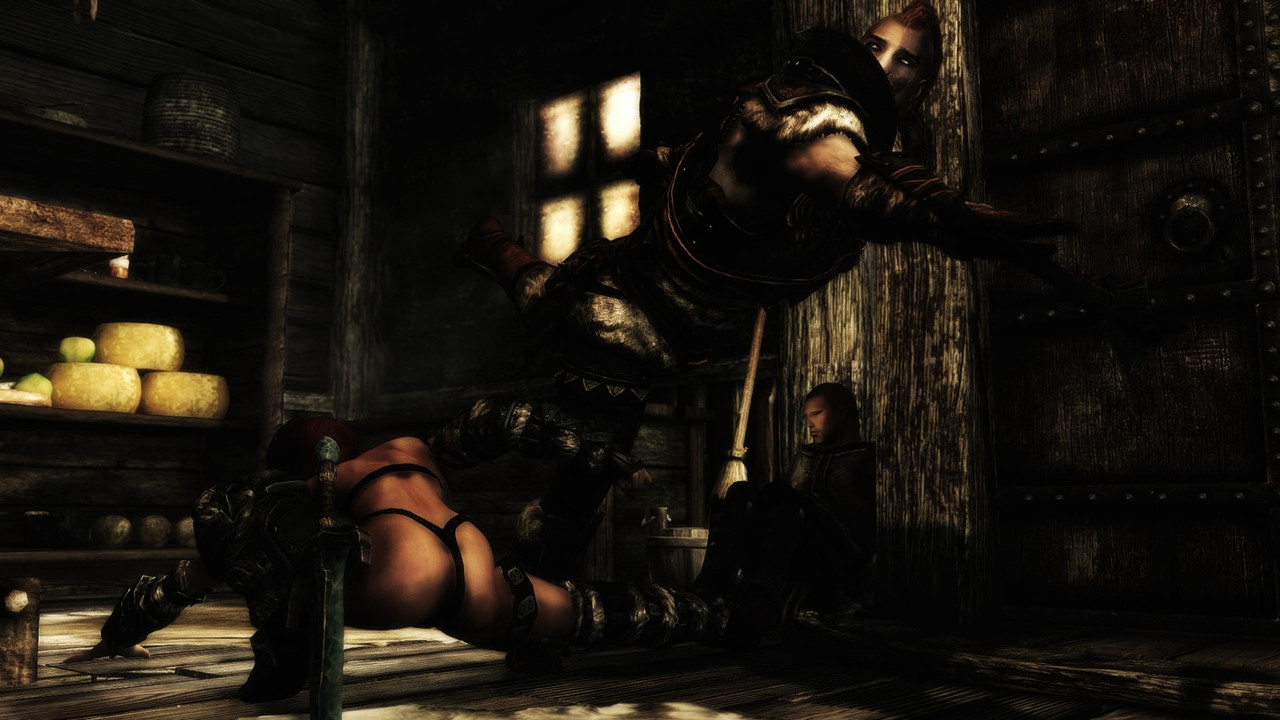 Fully committed, Brutus tried to stop himself but couldn't and was sent careening over her leg and into the air.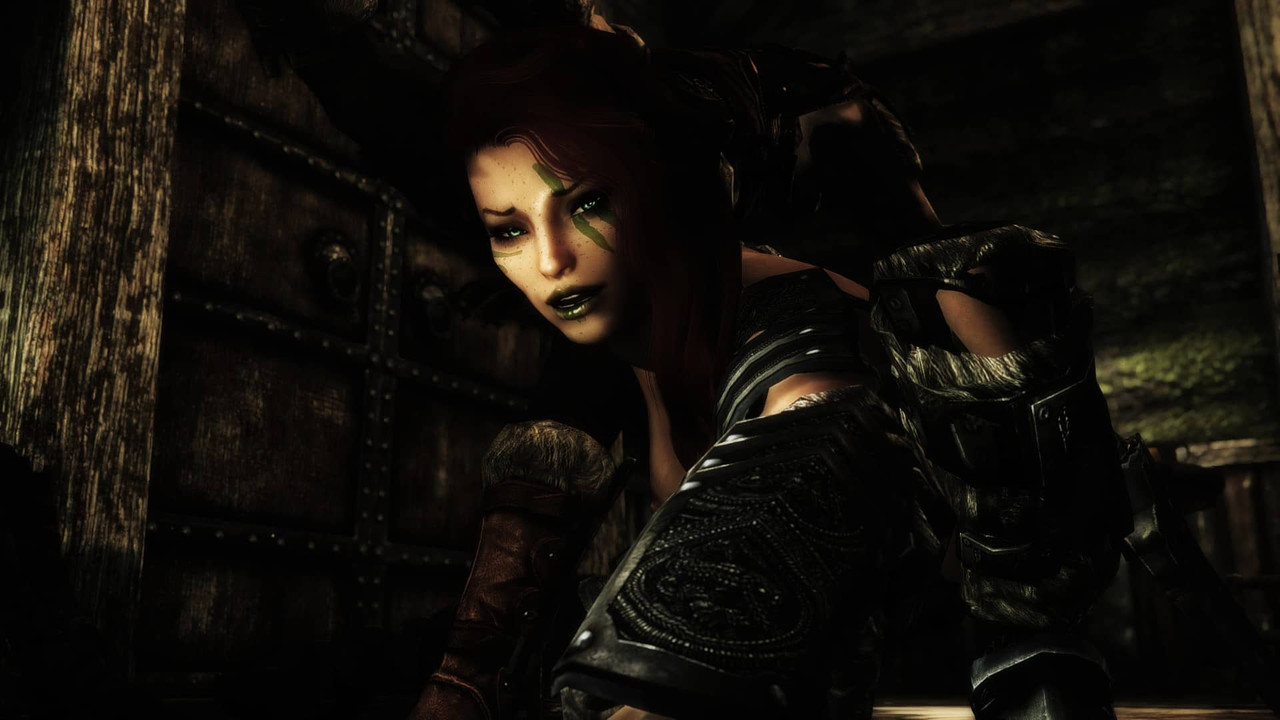 Kimmy could barely contain her laughter as she watched the brute launch like a catapulted stone.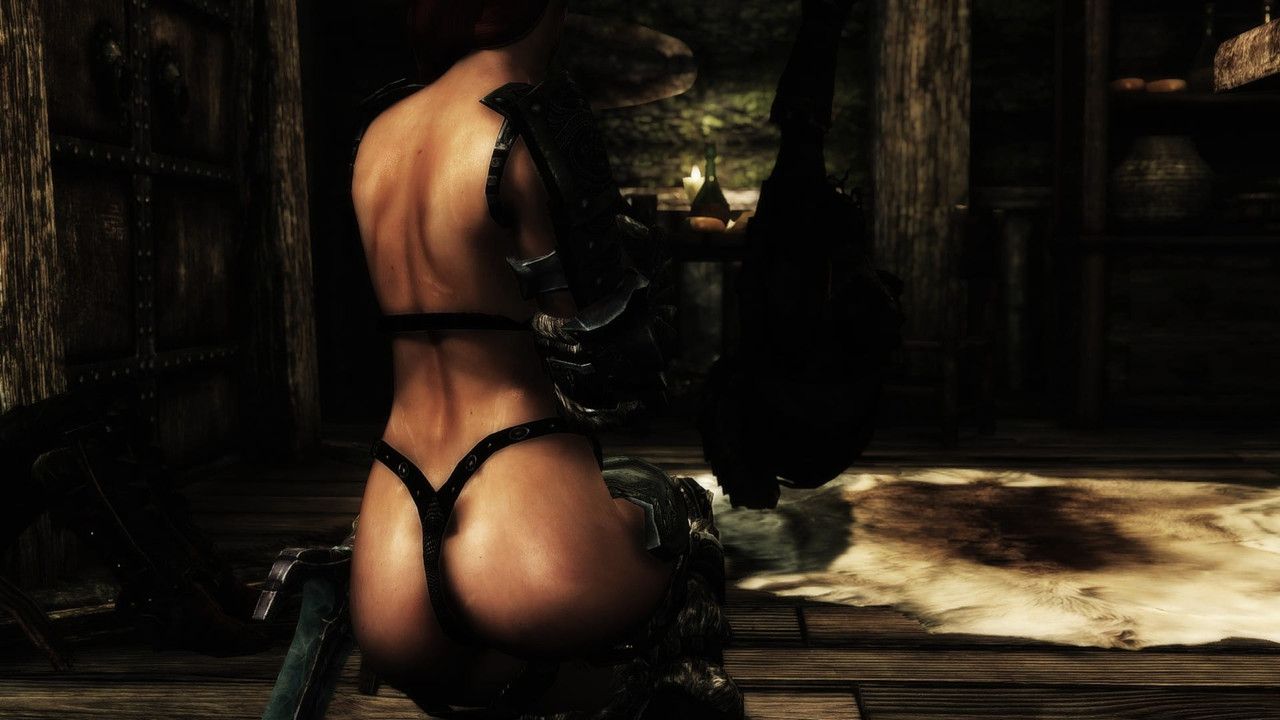 With a deafening crash, and what sounded like a girlish squeal, Brutus smacked into the deer hide rug; face first.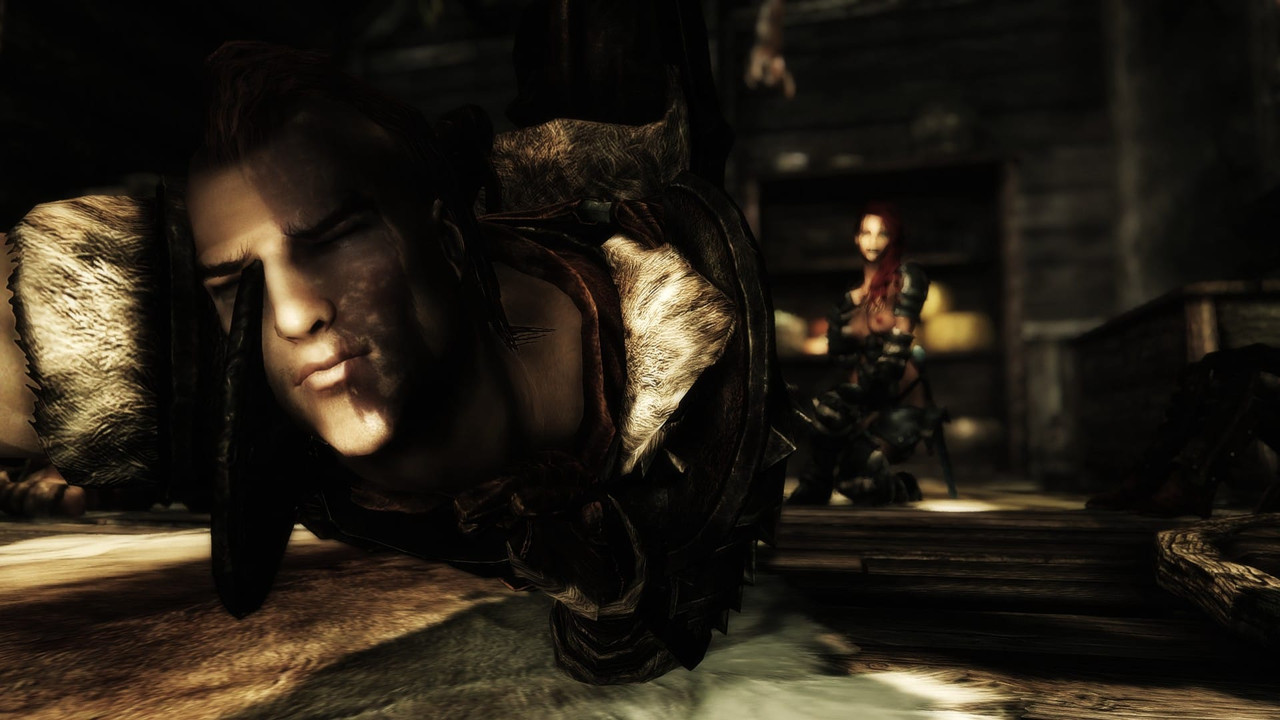 At that, Kimmy did not even bother resisting, and burst into laughter.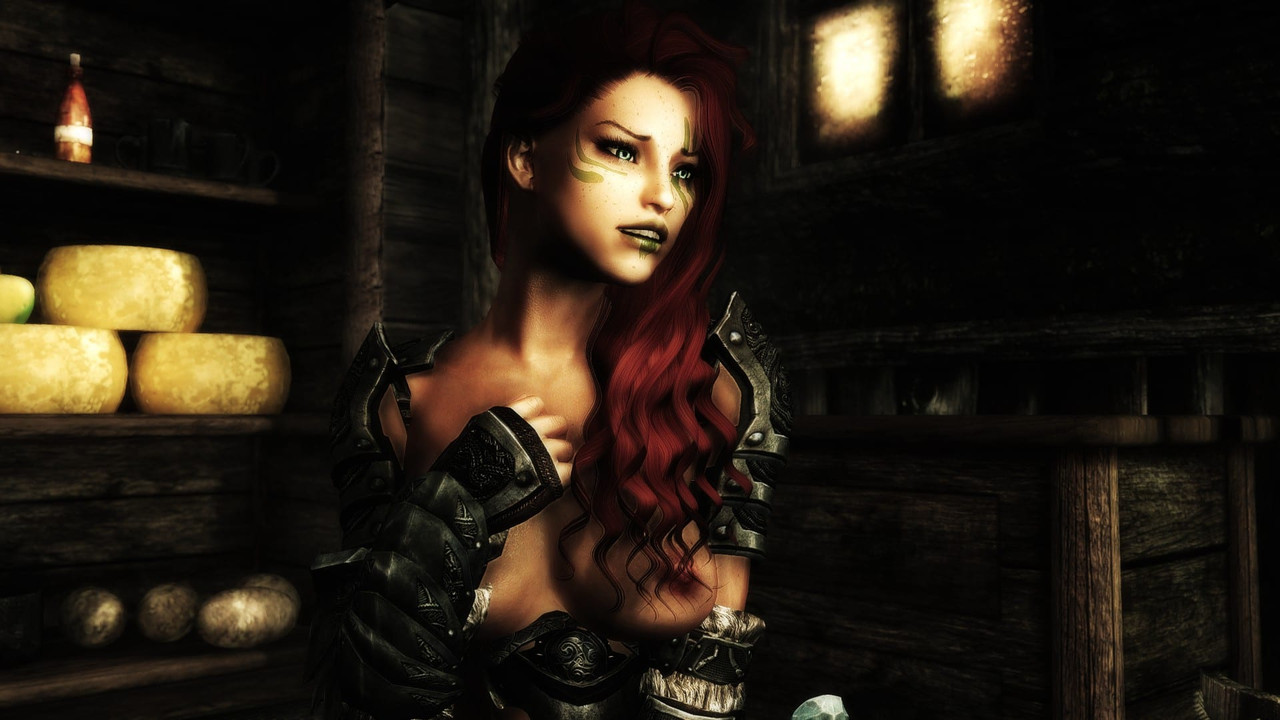 Kimmy: Hahaha! Hey, maybe you should watch your step, big fella?
Brutus could hear subtle ringing and the dining table in front of him seemed to sway. As he pushed himself up, the whole store seemed to as well.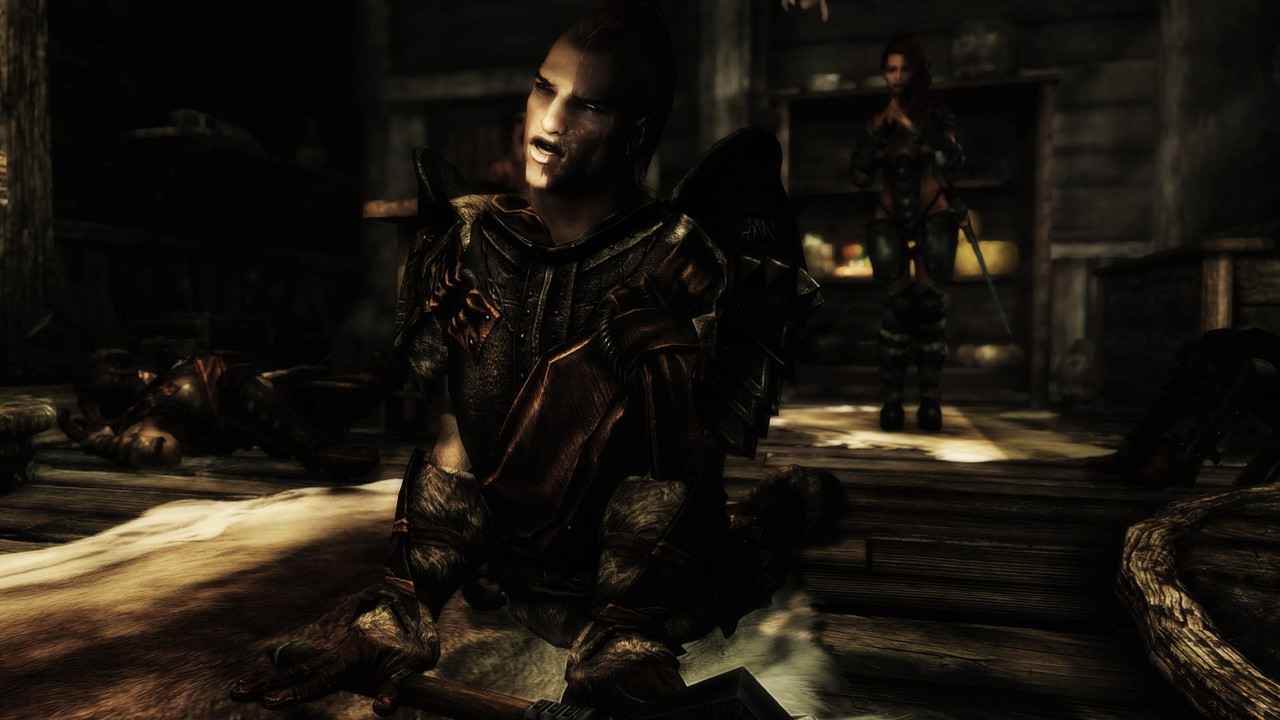 Kimmy: Oooh, ouch. You okay?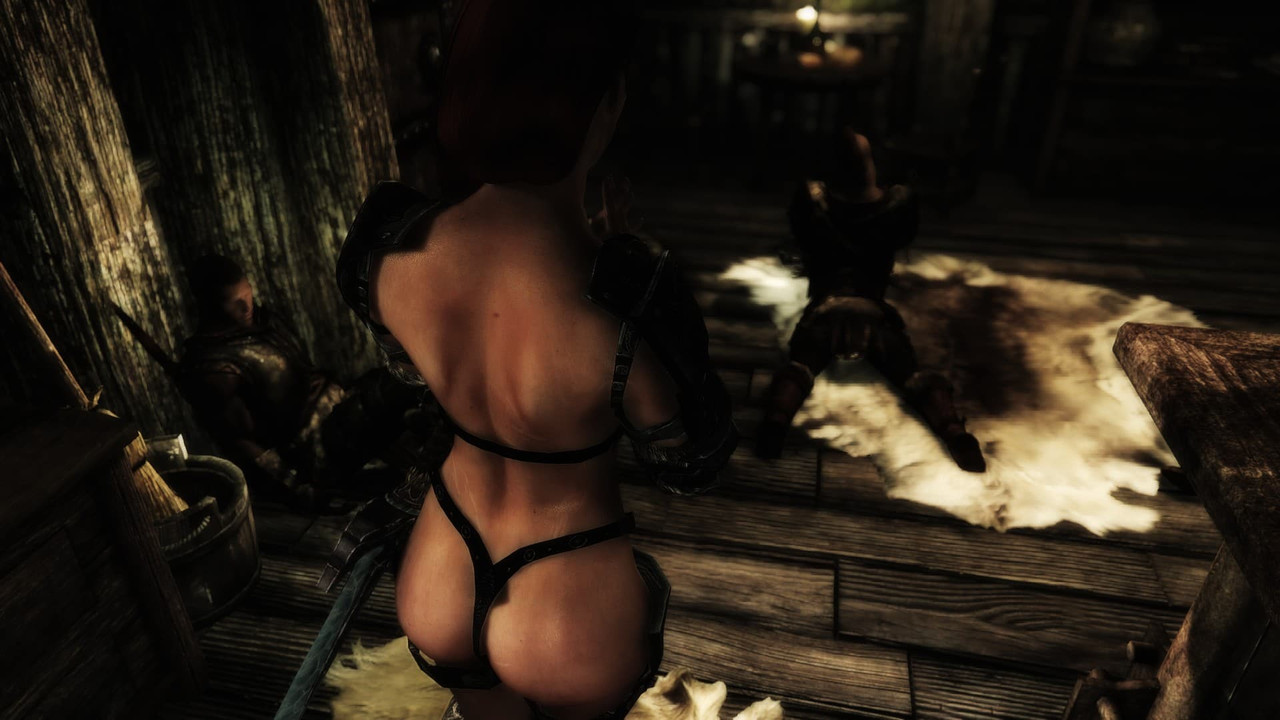 Kimmy: You're starting to sway.
Brutus gritted his teeth. Fighting off the nausea, he hobbled to one knee; nearly losing his balance.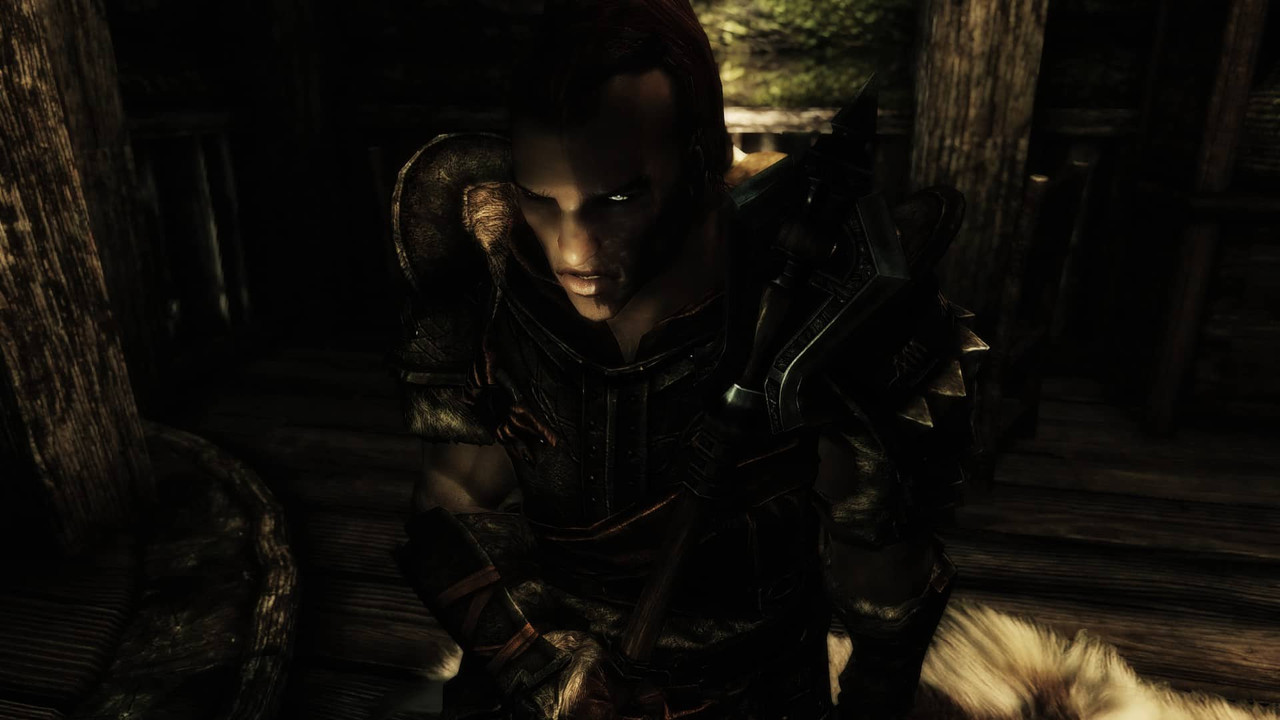 He glared at the girl grinning smugly above him. He wasn't going to humor her any further by retorting with some threat. It was time he ended this.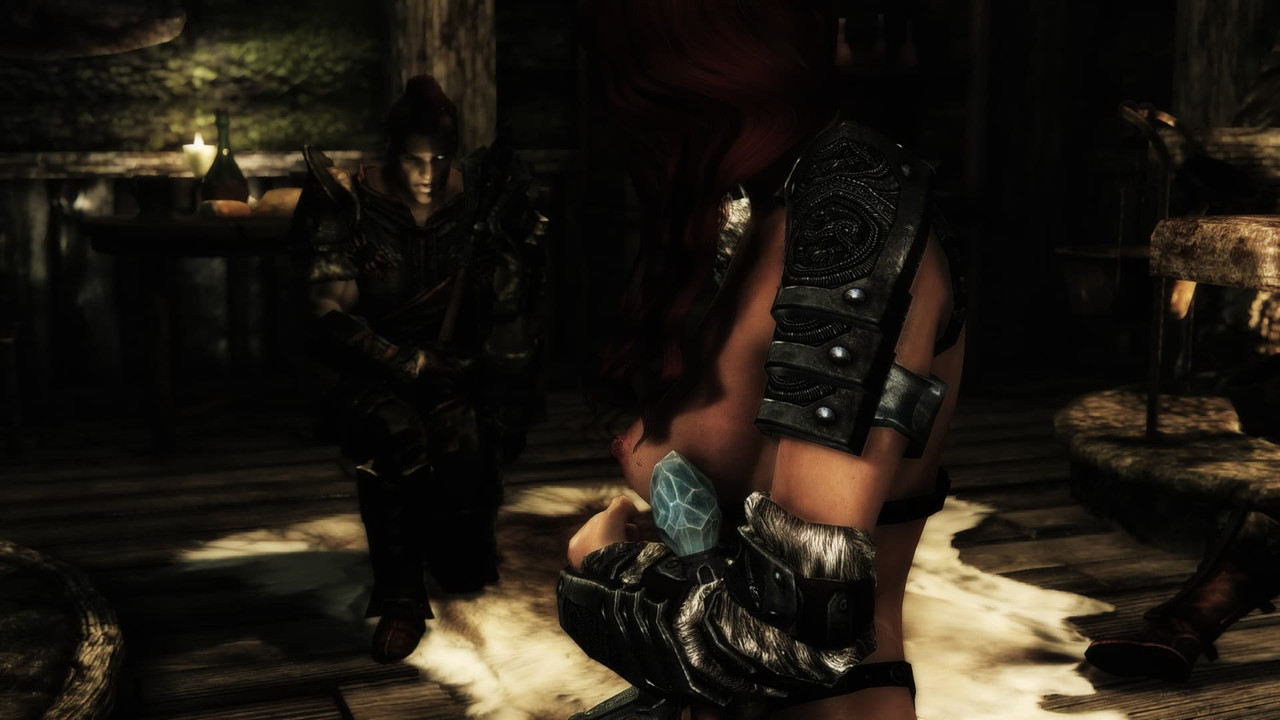 Kimmy: Oh, come on. Don't tell me you're quitting already.
With a huff, Brutus shook away the stars bouncing around his head and clambered to his feet.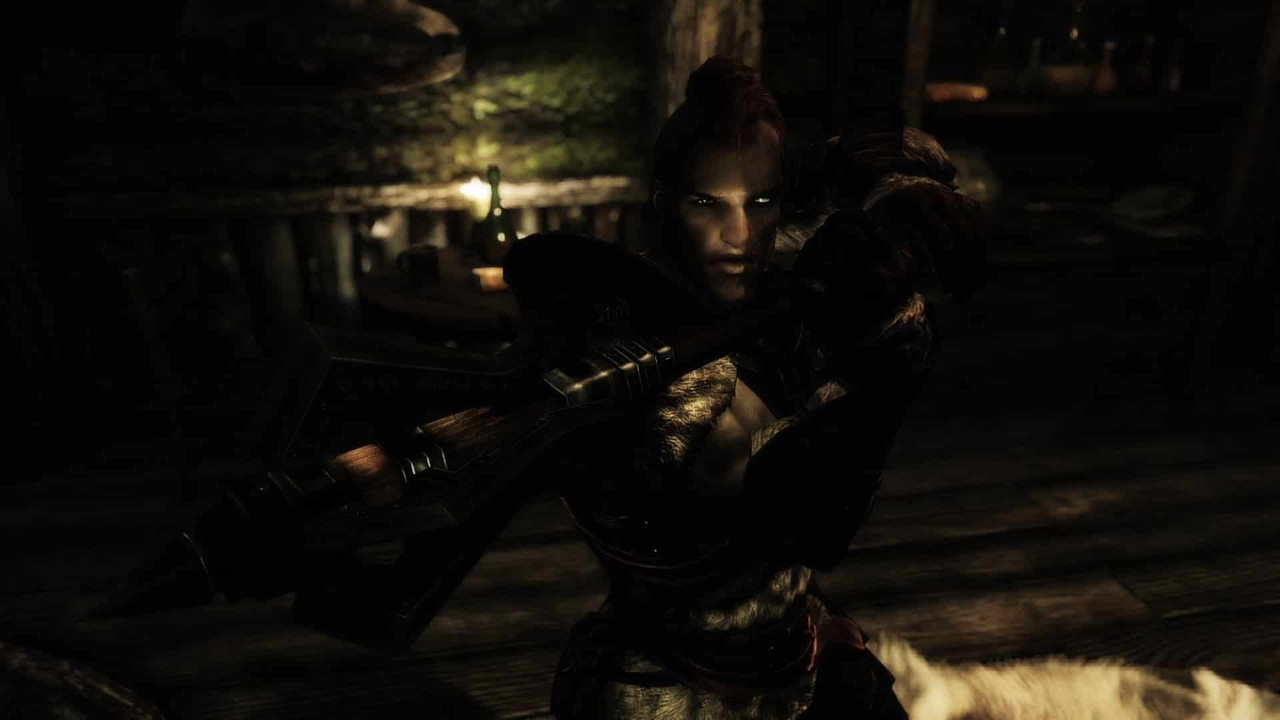 Brutus: No. But you will be soon.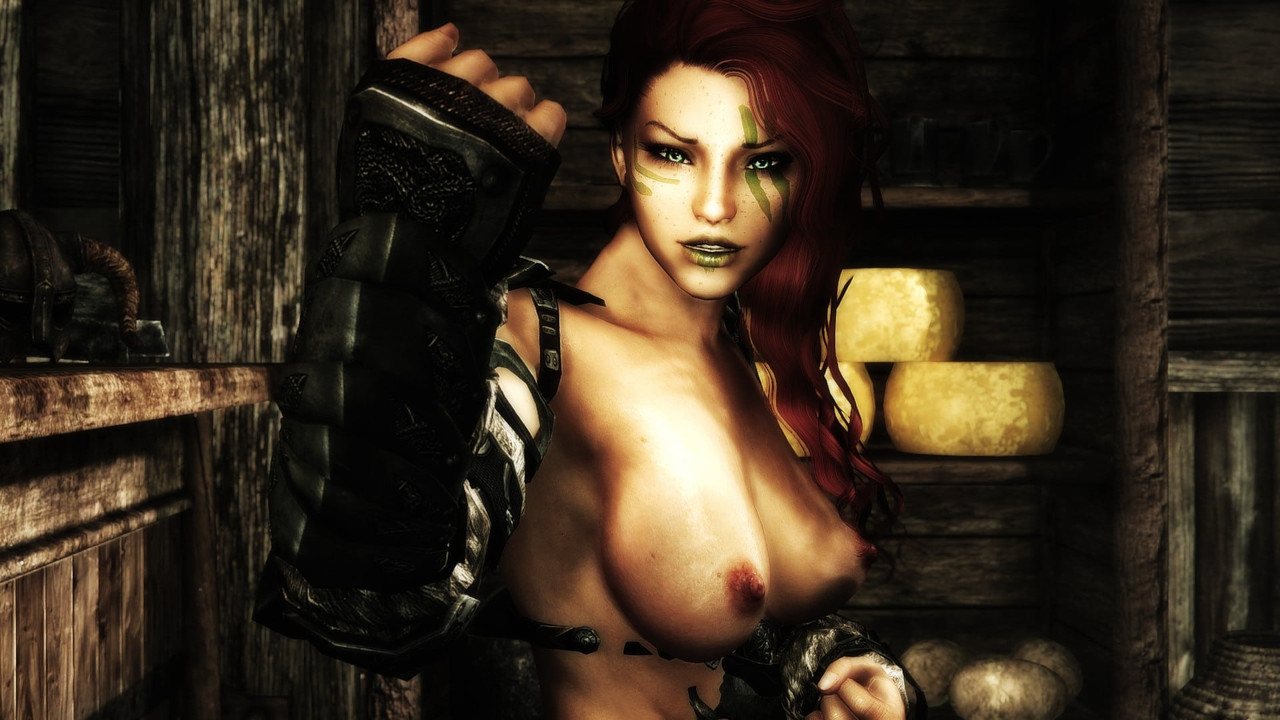 Wrapping both hands around his mace's handle, Brutus threw all his force into his swing. She couldn't dodge this, there was no way.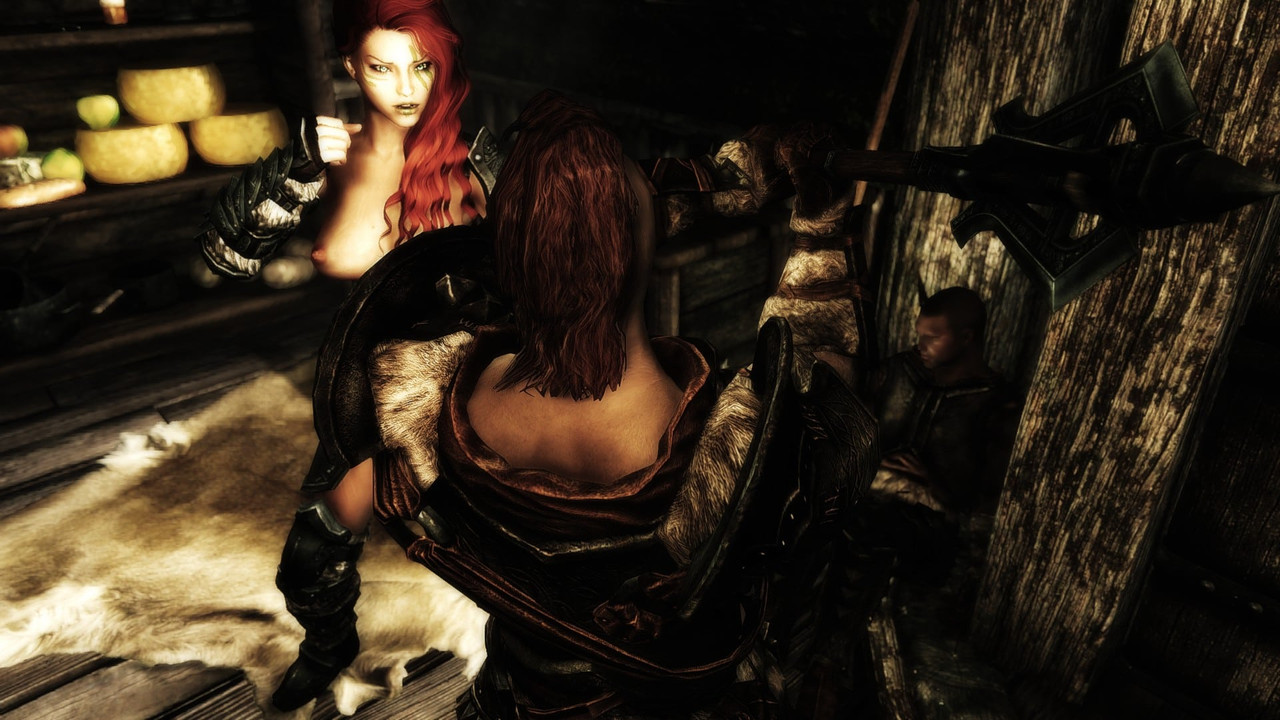 And yet, she did. Before the mace even passed by Brutus' head, Kimmy lurched her body into a spin, teleporting behind him.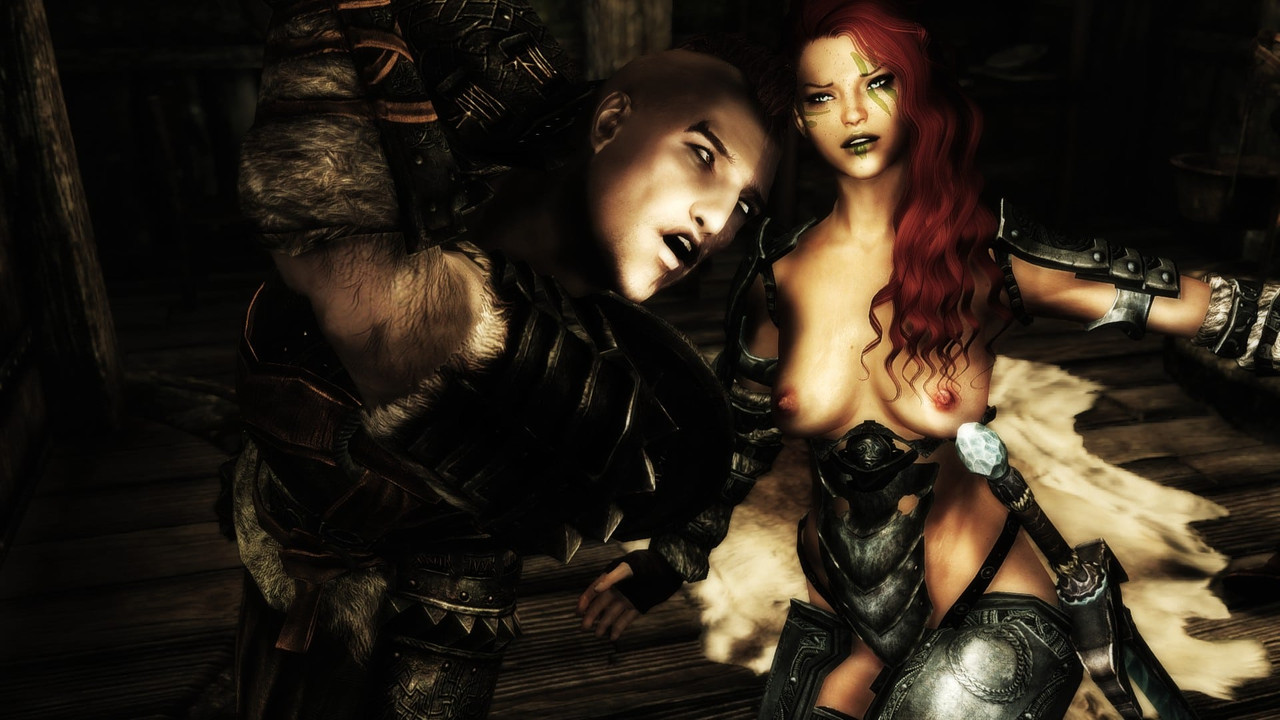 Kimmy: Boy, you never learn do you?
Brutus pulled back. He wasn't going to fall for the same trick twice, yet Kimmy outsmarted him all the same. He managed to dig his heels between the floorboards, forcing himself to an unstable halt. But it was no use. A loud bong! echoed from his armor as his spine snapped and he felt himself being flung forward yet again.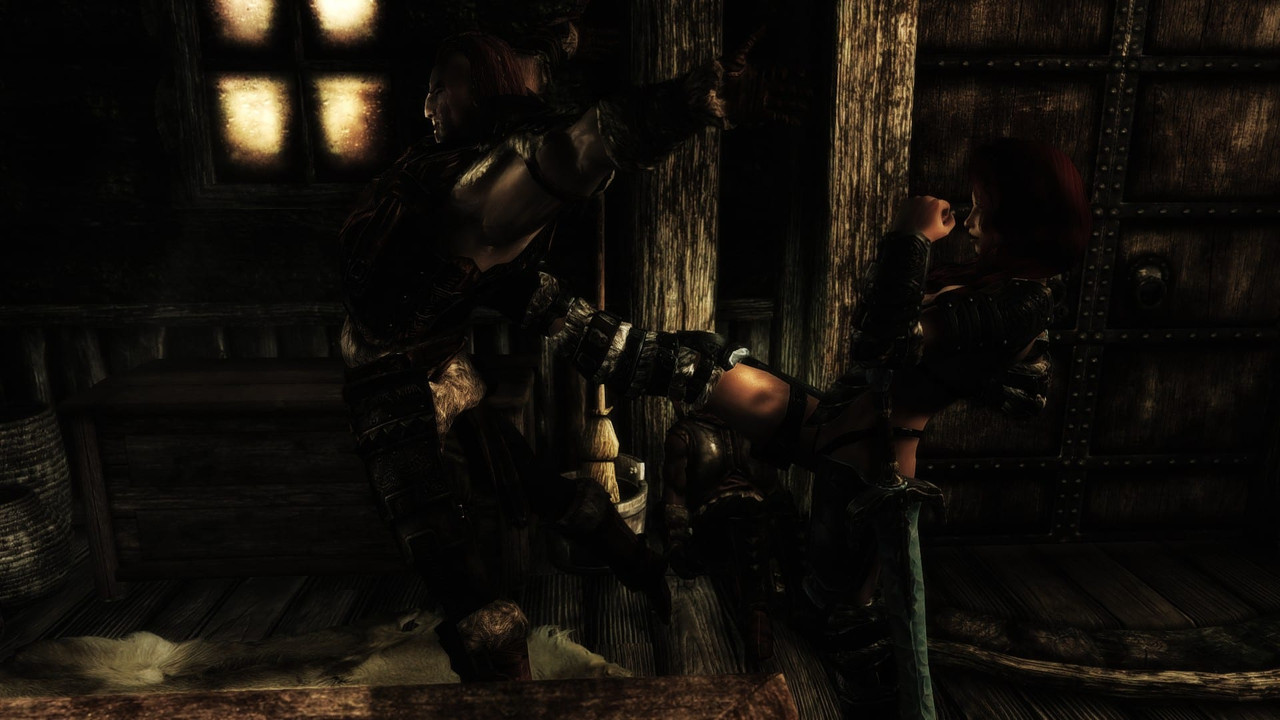 With as much strength as she could rally, Kimmy slammed her boot into his back.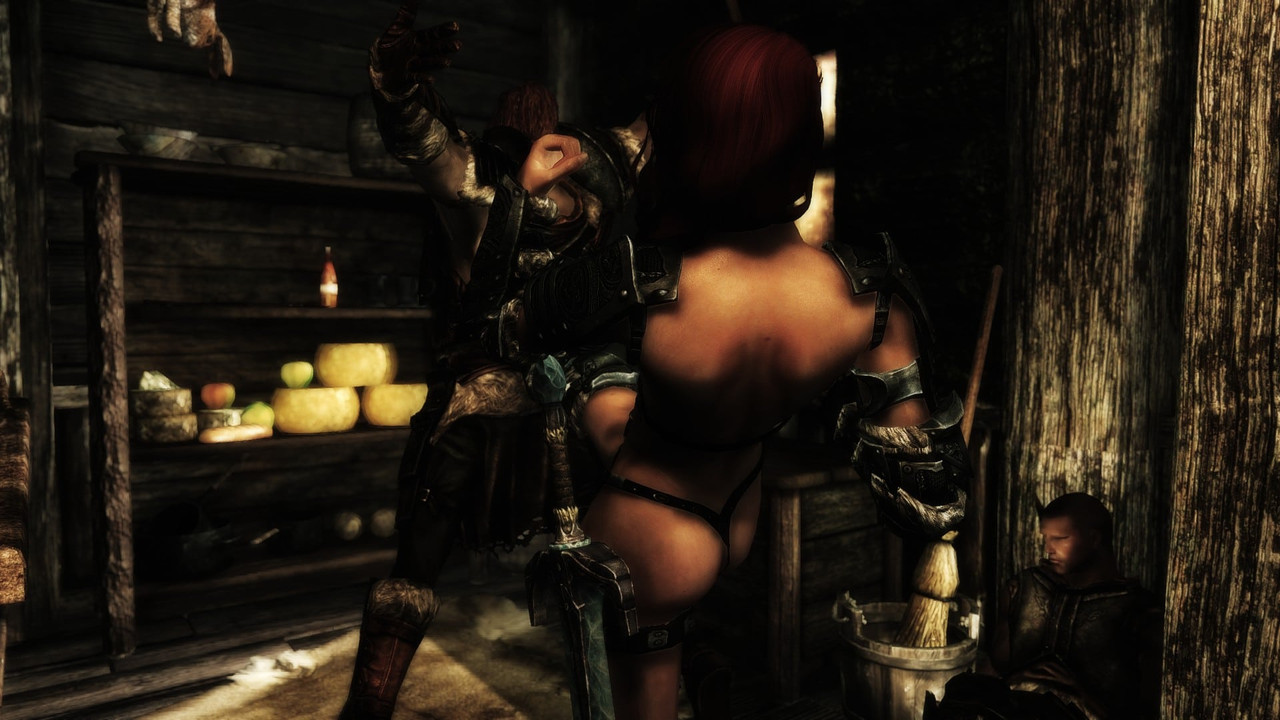 Brutus shot forward like a fireball. The only thing that stopped him was the shelf standing sturdily against the wall. As he crashed into it however, the whole thing seemed to jump, it's contents being knocked into the air.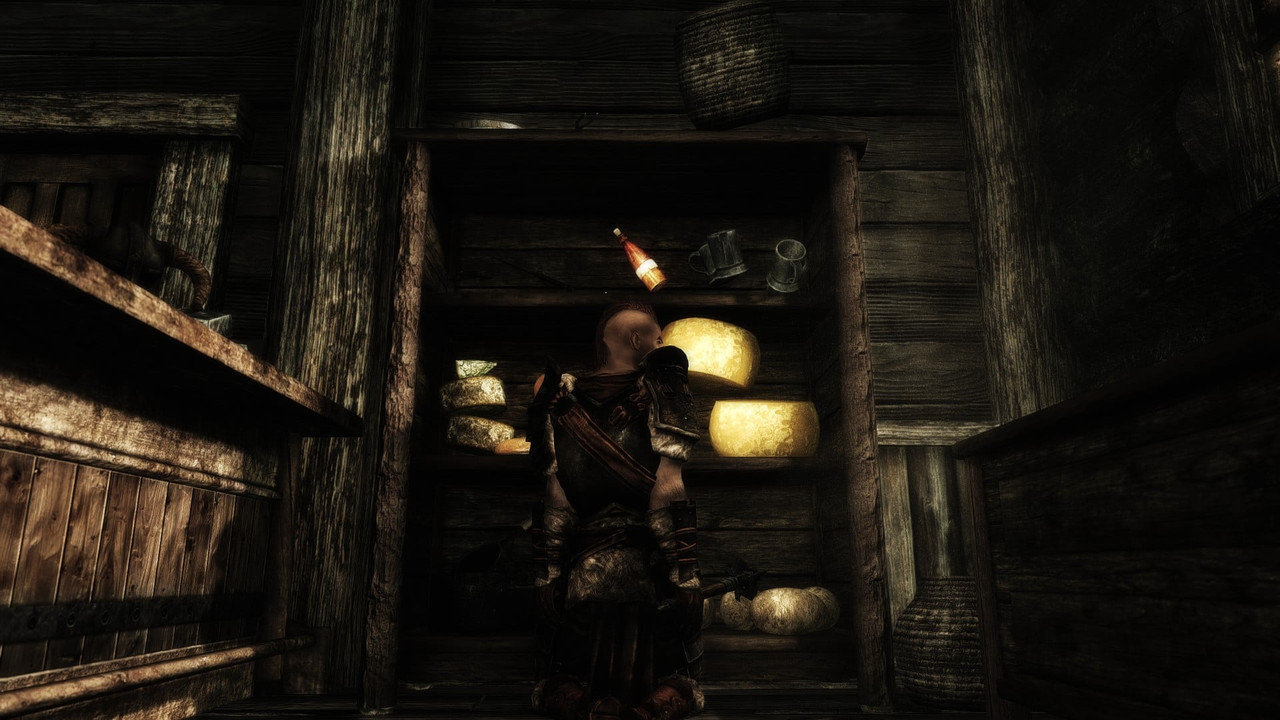 All he could muttered was a groan. Slipping from consciousness, Brutus wobbled a few times before falling backwards onto the ground, shaking the shelf one more time...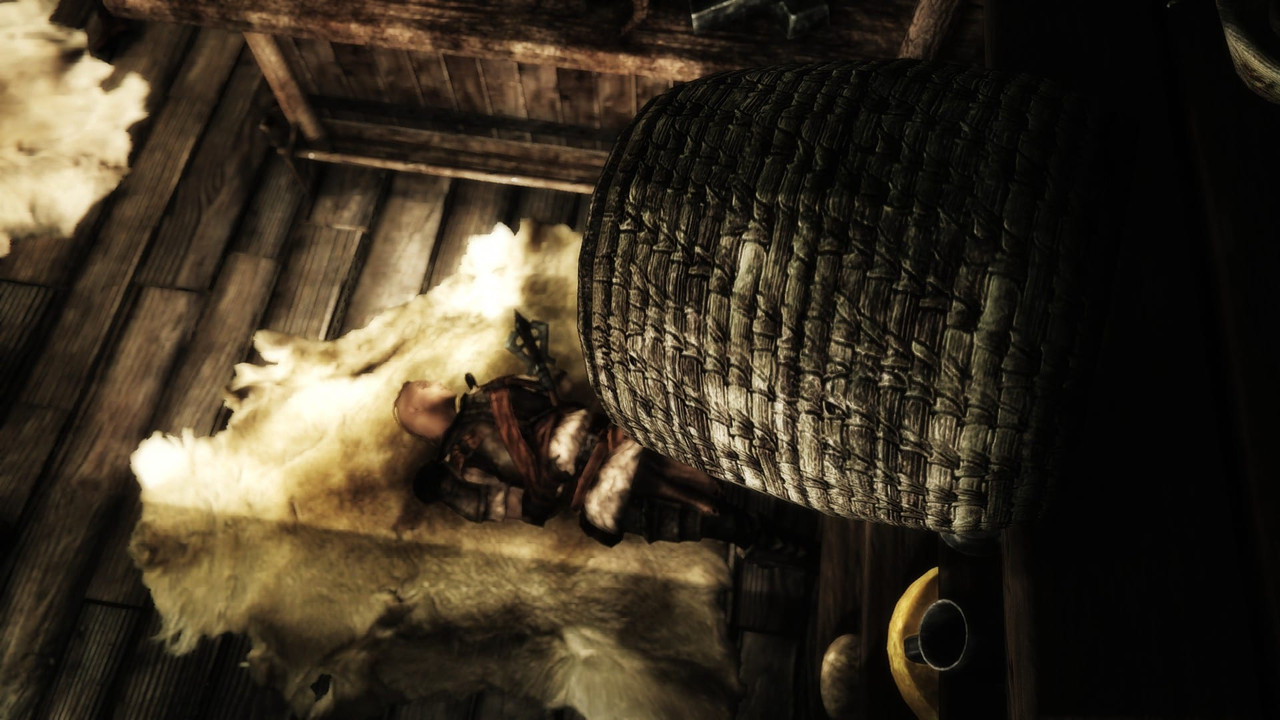 The basket tumbled down, landing directly over Brutus' head, which, out of all the things that had happened, made Kimmy laugh the hardest.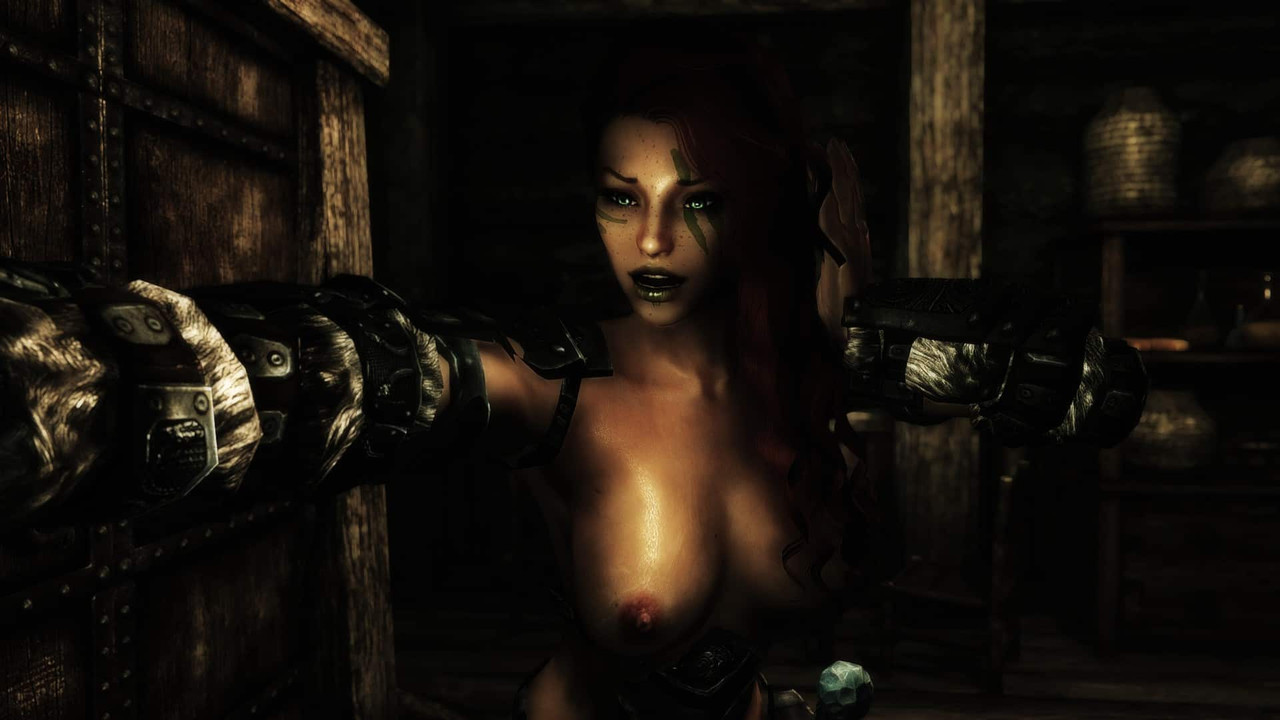 After chortling for a longer time than any normal person would deem appropriate, Kimmy forced out a few final wheezes before turning nonchalantly to Bersi as if nothing had happened.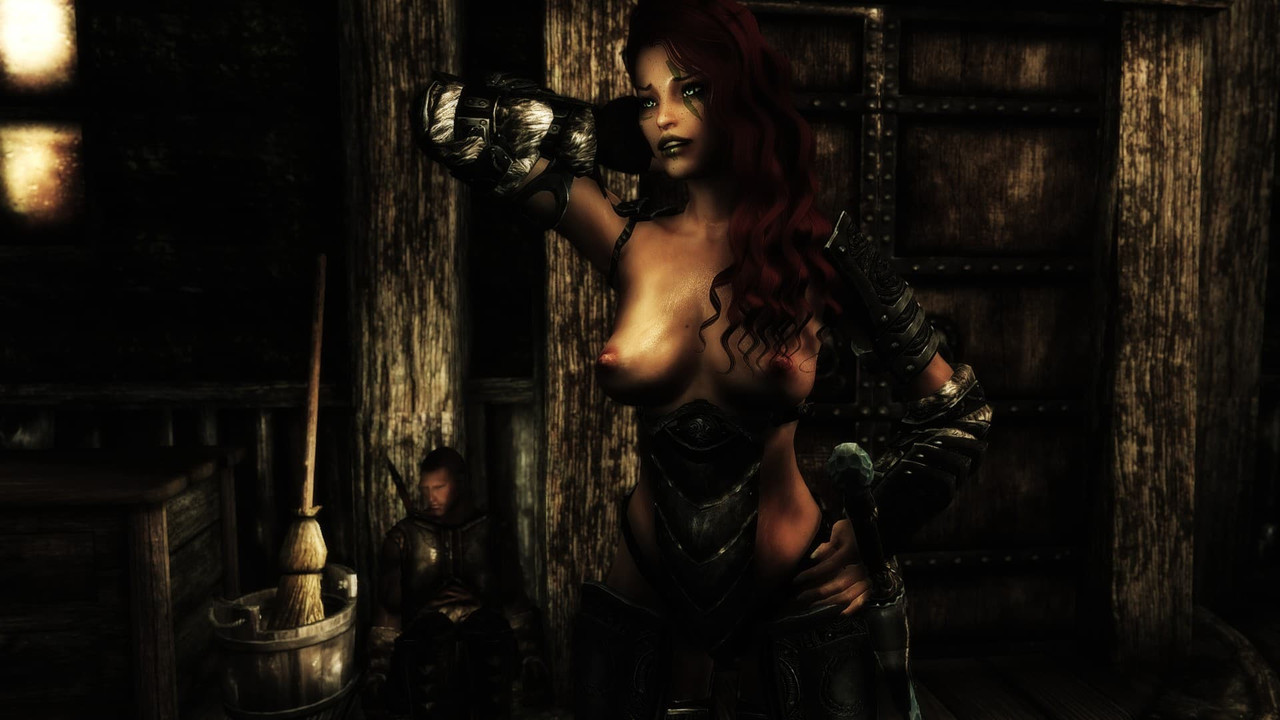 Kimmy: Ah... Sorry about all that. I should really lea-
She is sharply cut off by Bersi who, no longer standing stunned behind the counter, hollered with glee.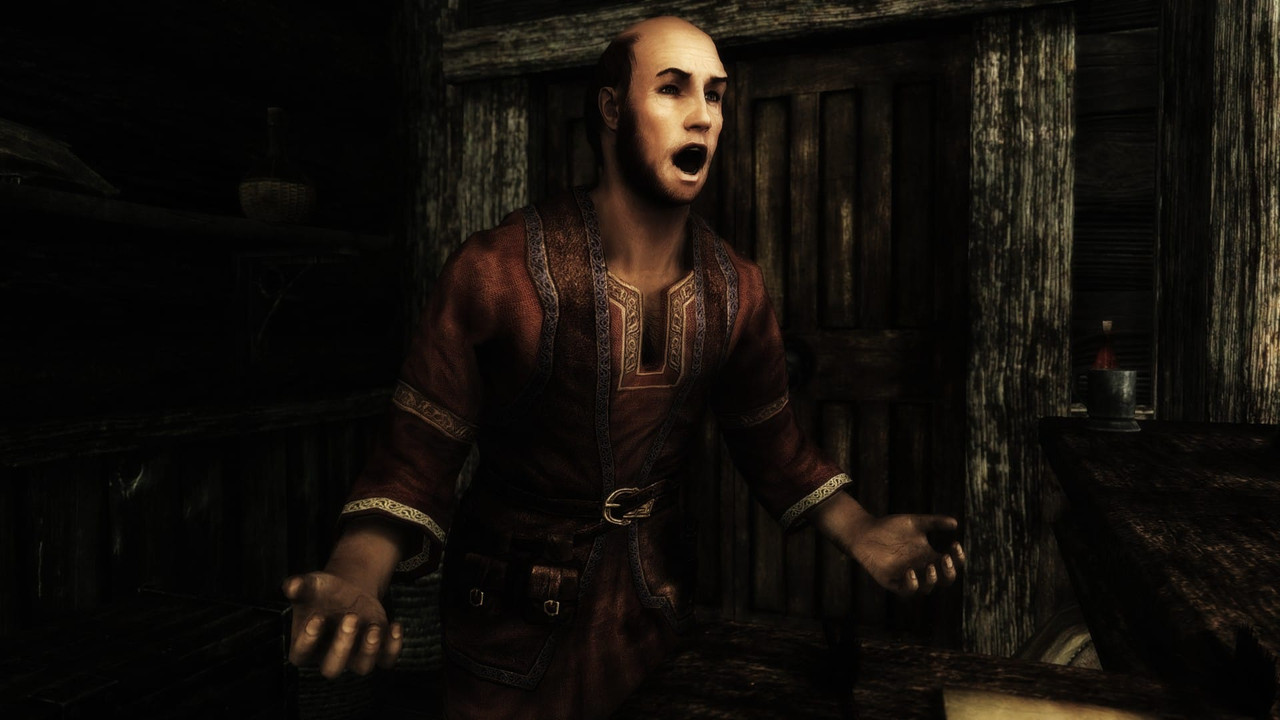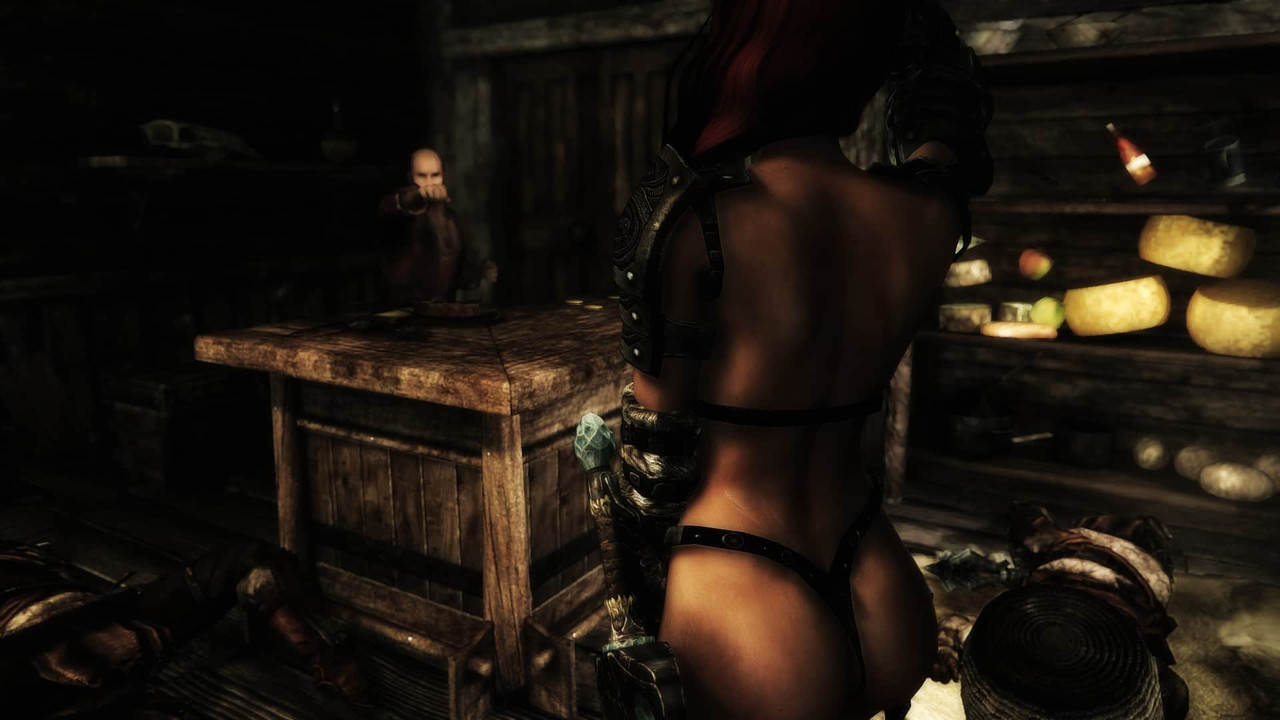 Kimmy: It really wasn't anyth-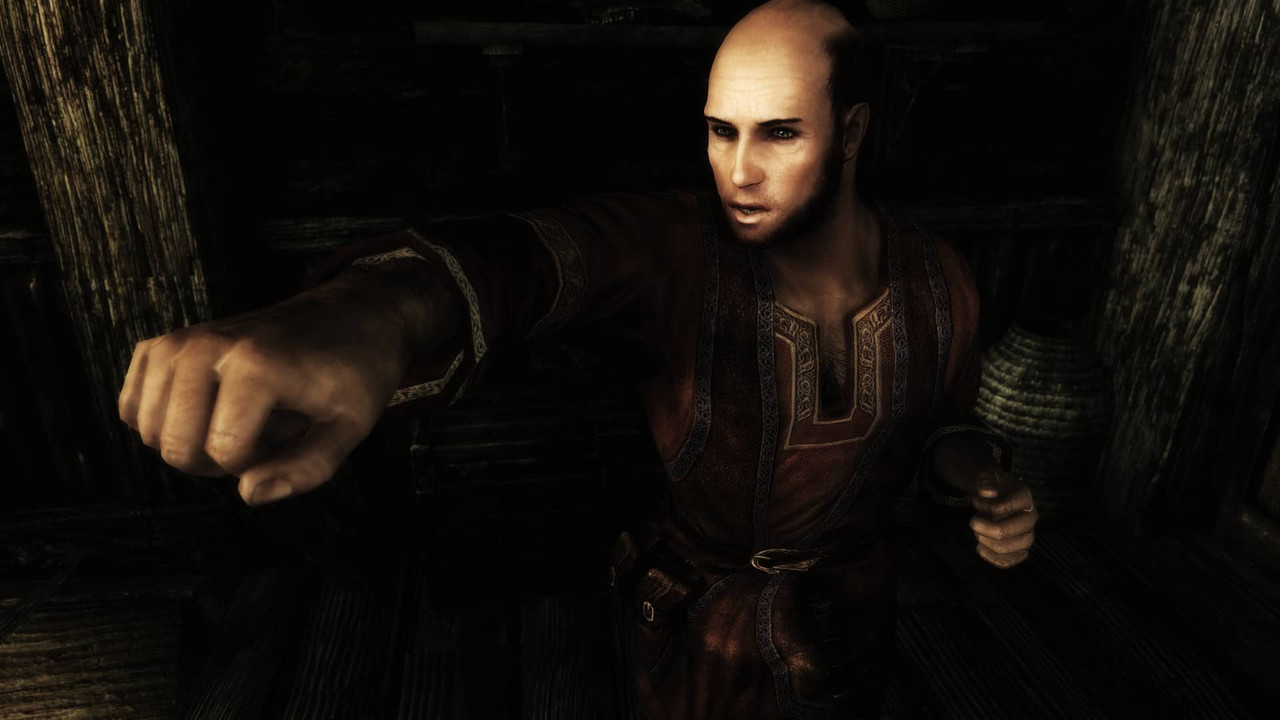 Bersi: You were all... Punch! Kick! Bam!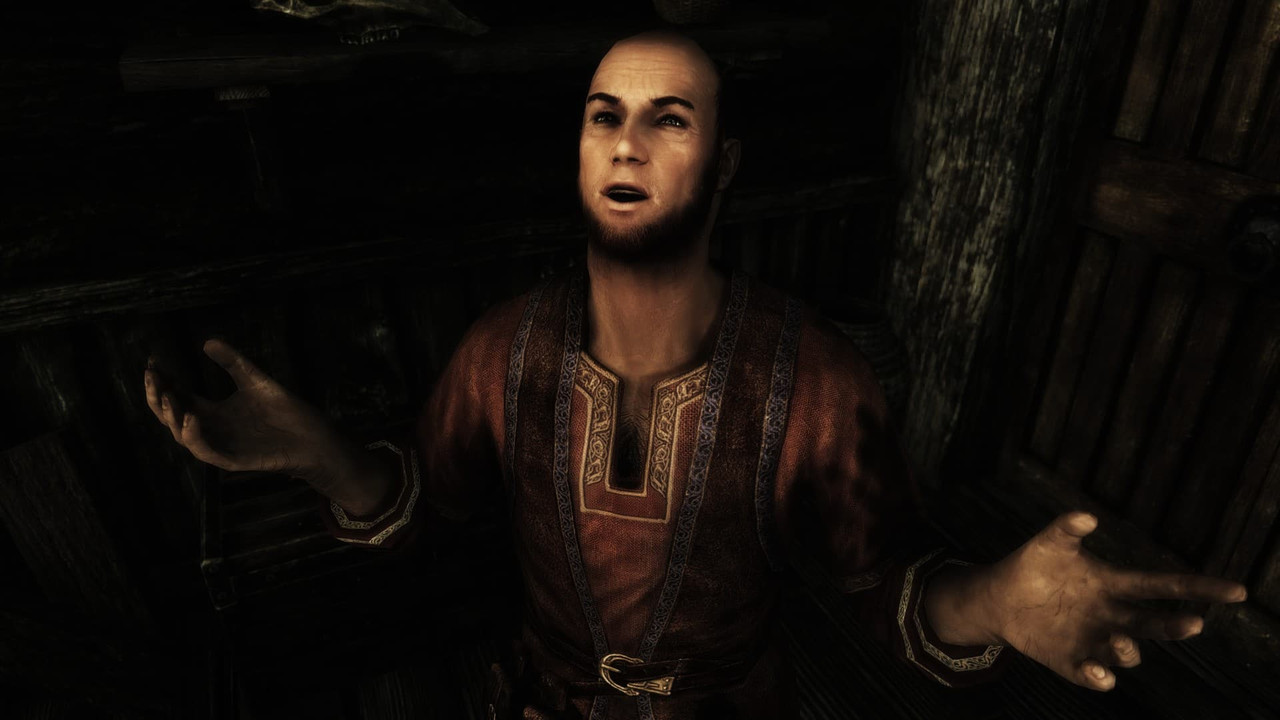 Bersi: And your dodge at the end! Wow!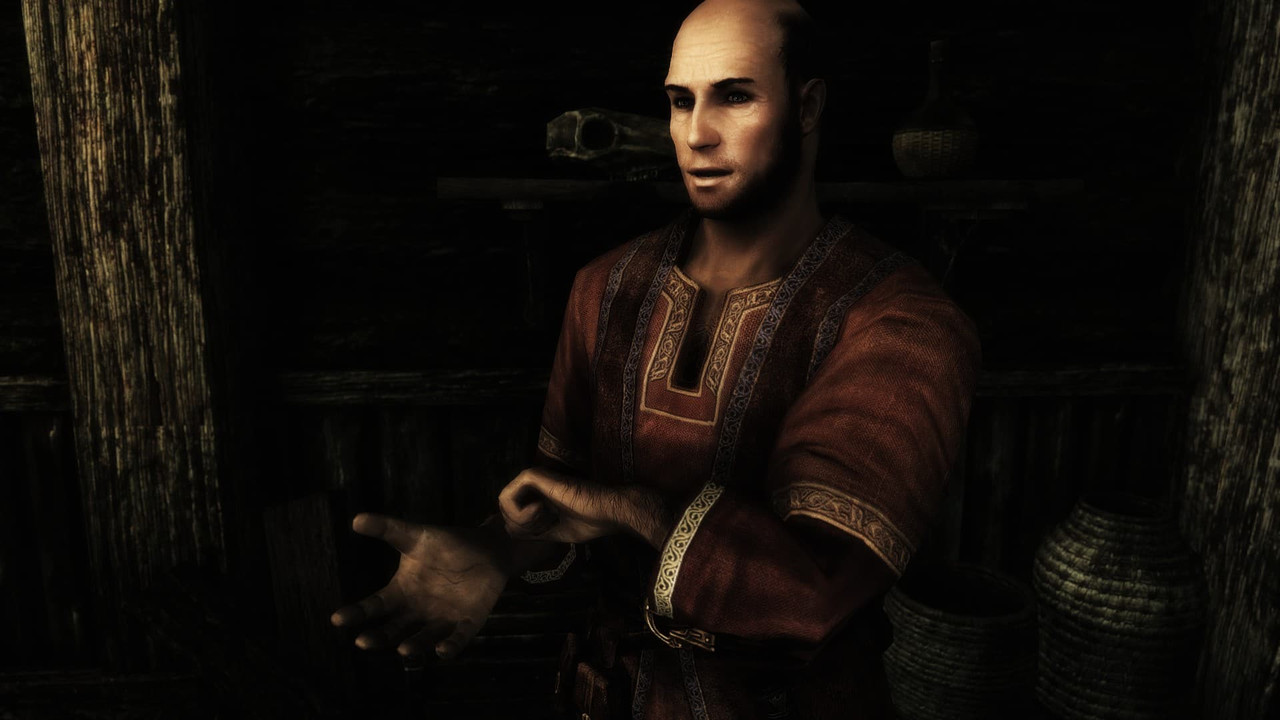 Bersi: You really saved my hide. How can I repay you?
Kimmy smiled. She already had something in mind.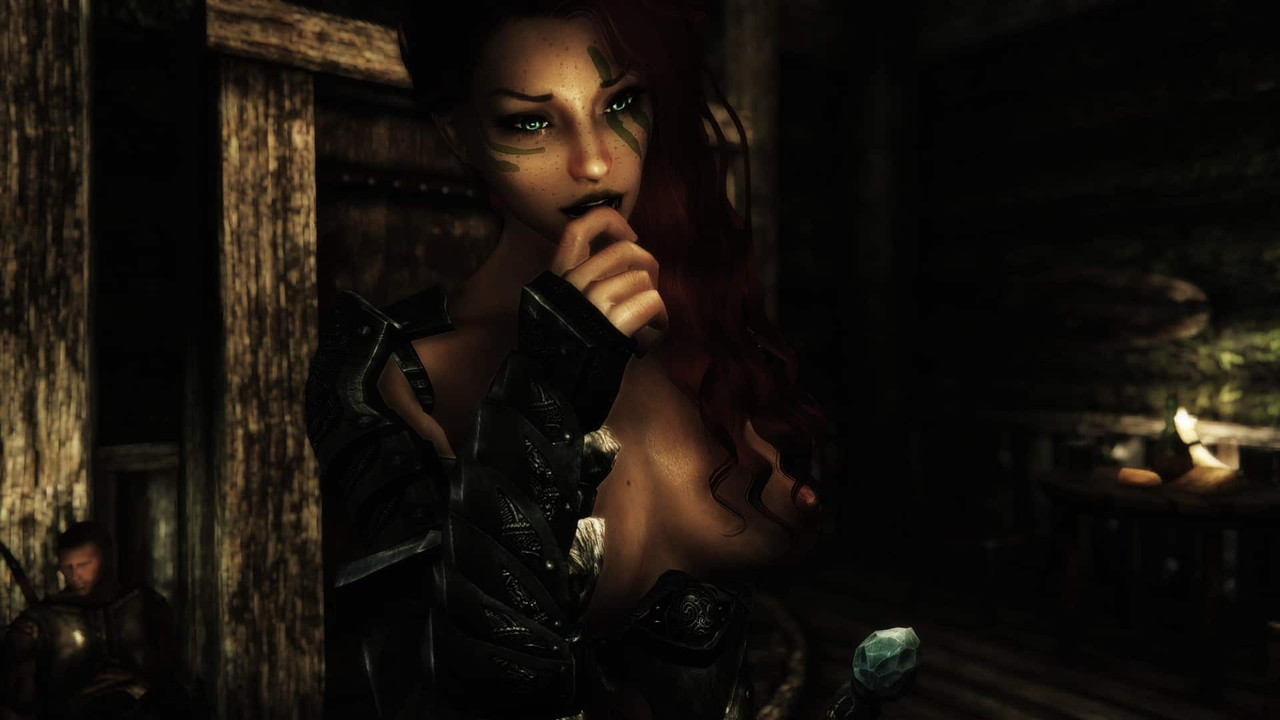 Kimmy: Hmmm, I bet I can think of something.
She slowly glided past the counter, tracing her fingers across its hard, wooden surface. The closer she got, the more Bersi would fidget.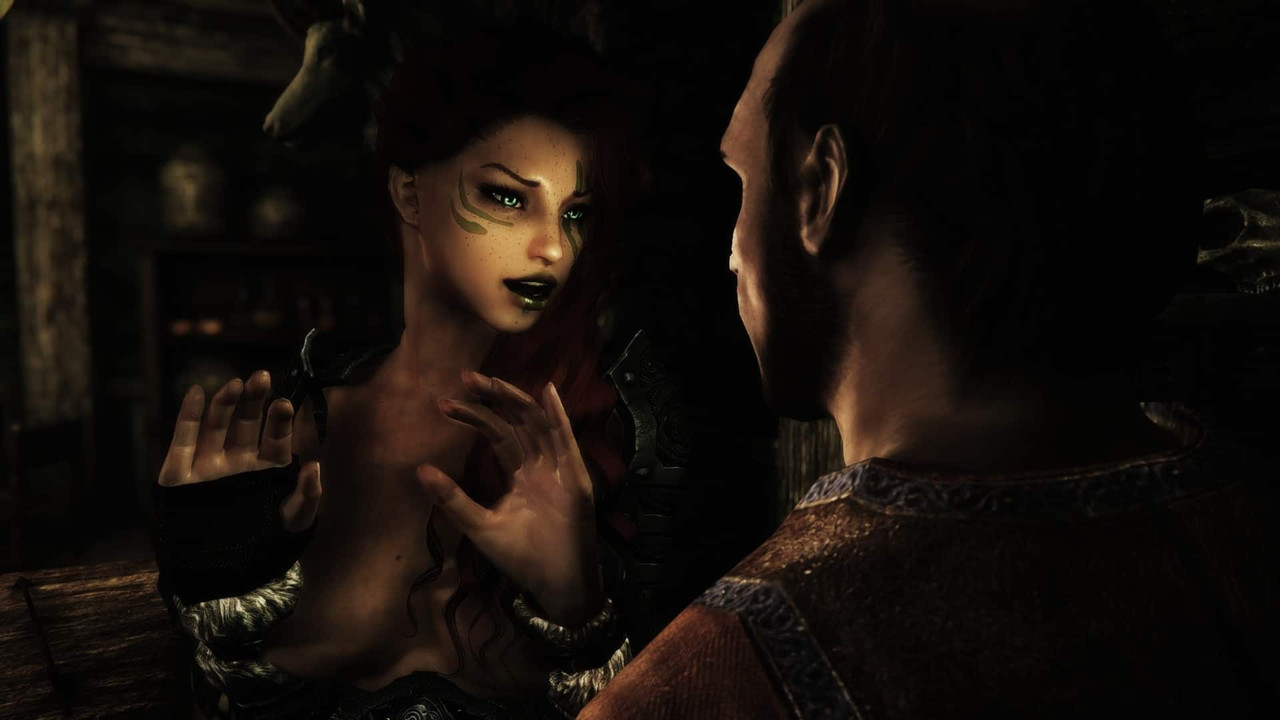 Kimmy: I'm in need of a special... package.
Kimmy bit her lip and pulled back.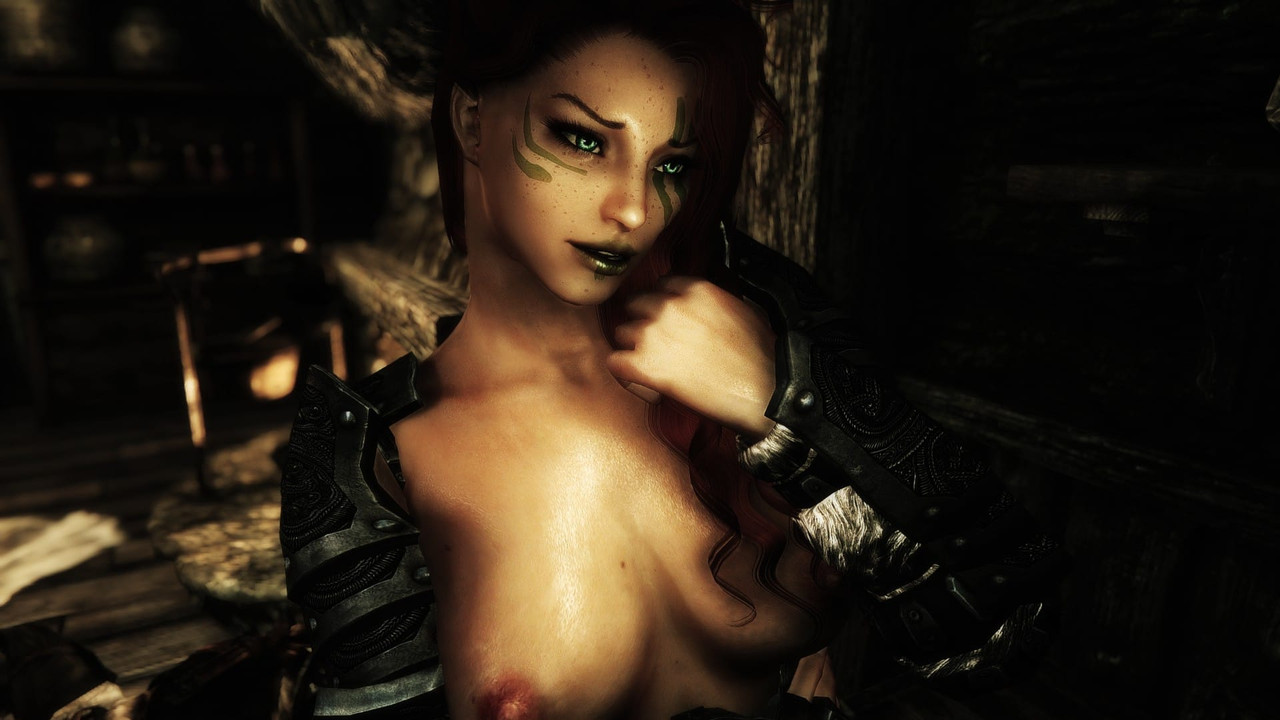 Kimmy: Think you could help me with that?
Bersi rubbed the back of his neck; his trousers suddenly felt tight.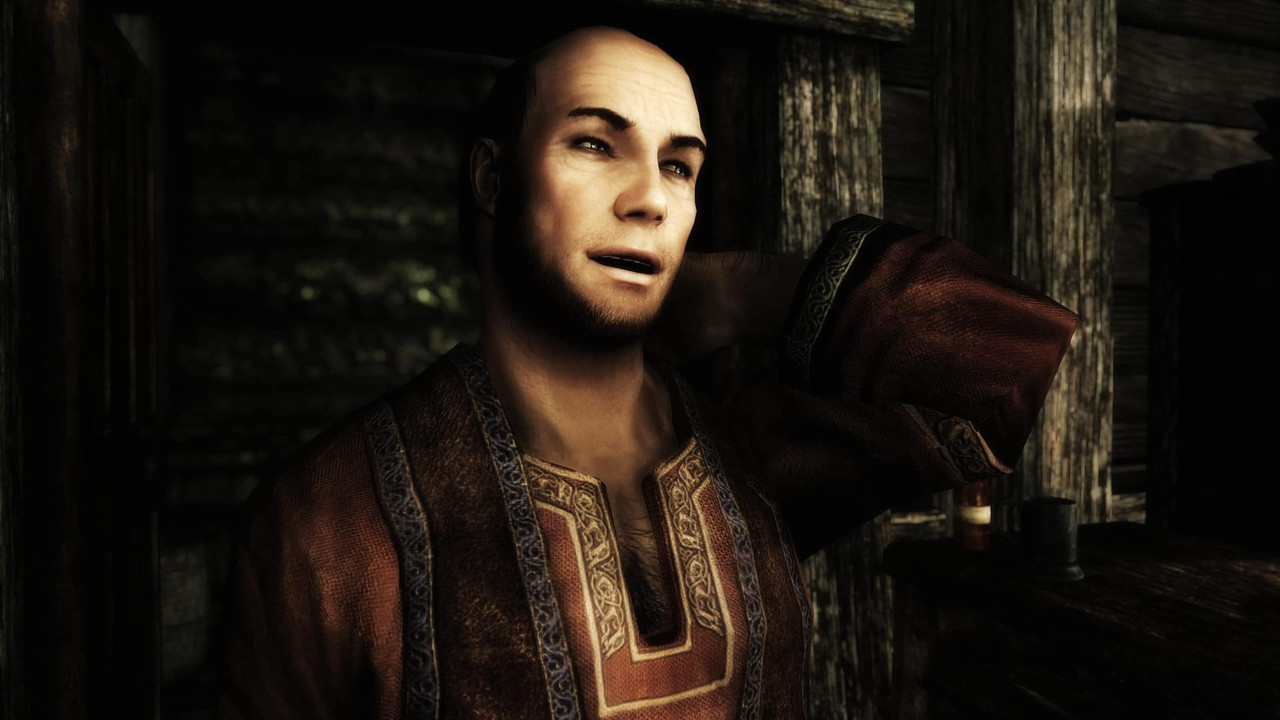 Bersi: Heh, well... I have quite a big, uh, package... close by. Heheh.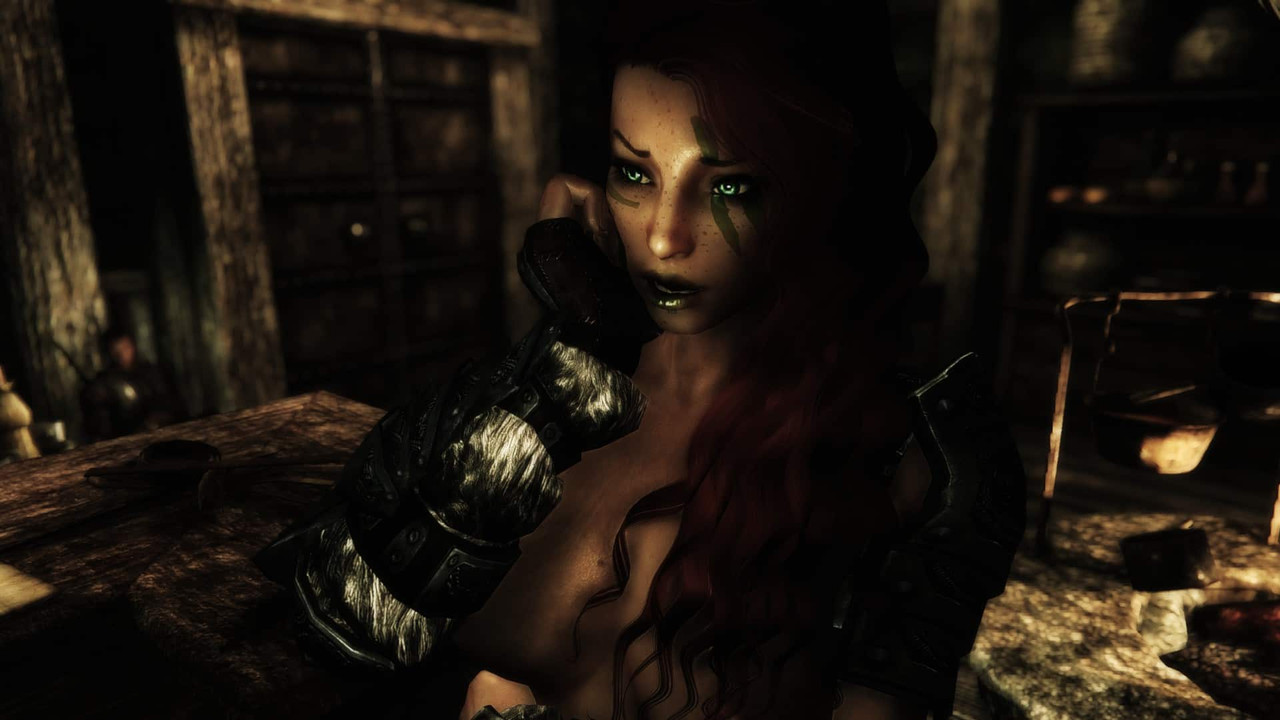 Kimmy: Huh? That's weird. I was told it would be rather small, that I could take it in only one hand.
Bersi's giddy giggles came to an abrupt halt. He wasn't sure how he managed to say anything with the lump forming in his throat, but he did manage to croak out one feeble word.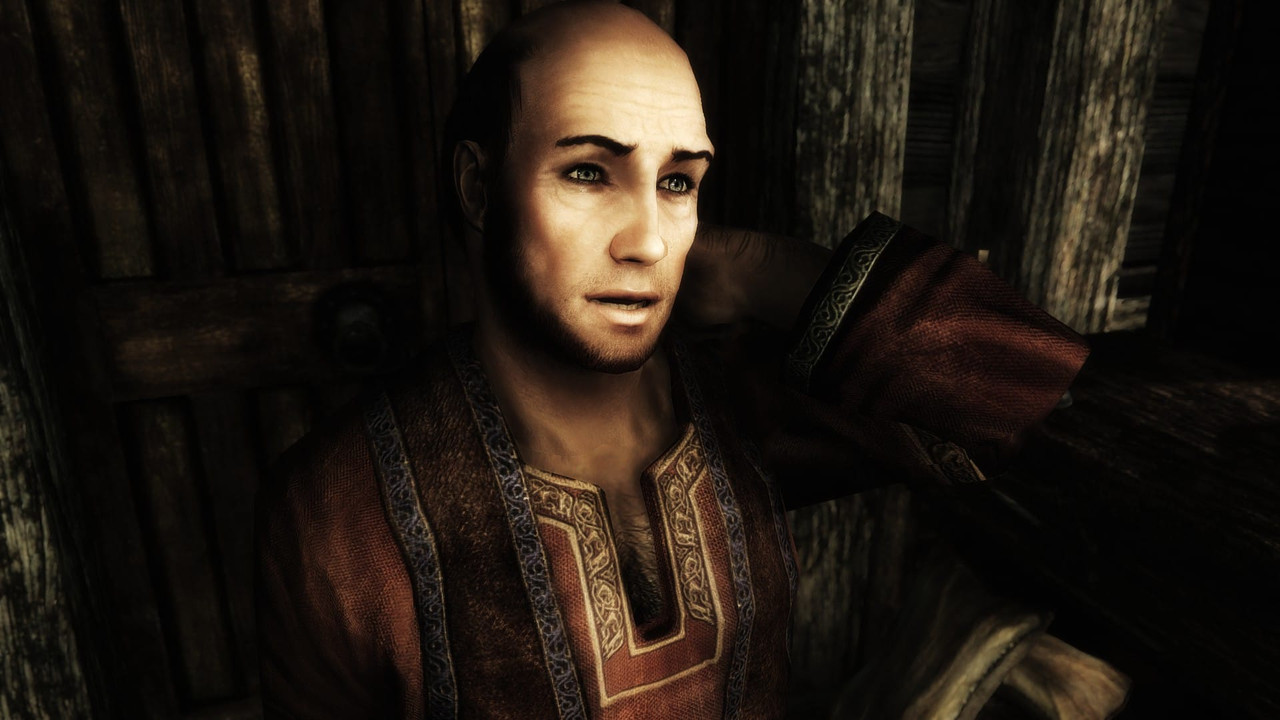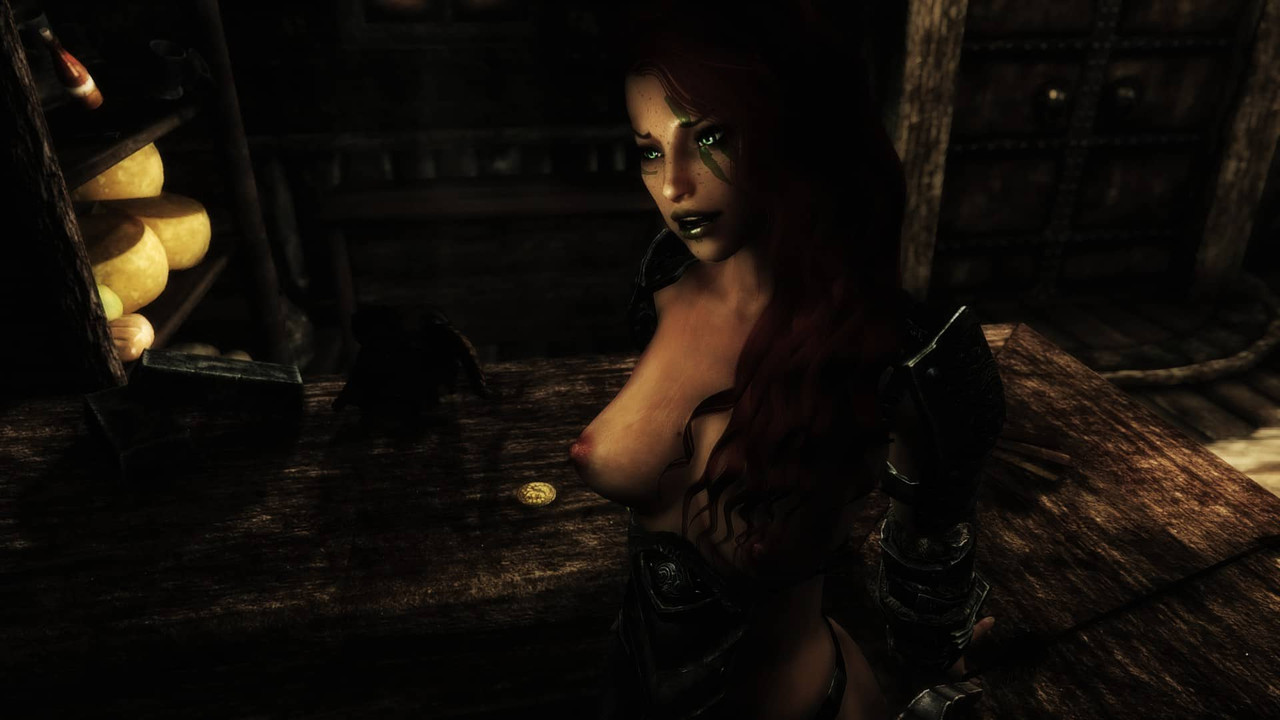 Kimmy: Didn't I tell you when I arrived? One of my clients sent me. I need a package from your storage. I'm supposed to deliver it safely. They said you'd know what it is. Do you?
Bersi stared back at Kimmy, body frozen and eyes pulled wide. For a brief moment, he did not move. He wasn't even sure that he could. Fortunately, he managed to suck back a breath and snap out of his awkward composure. Flicking his wrist, he attempted his best jovial charade.
Bersi: Oh yeah. Yeah! Haha, I got it in the basement. Not a problem. Nope.
The item she was talking about had totally slipped his mind. He didn't know who sent it, but after Brutus and his men scared off the last thief it was just sitting on his bed. It was a decrepit satchel with burned out holes and poor stitching threatening to unravel itself at any moment. The frayed rope that loosely held it's opening closed had a note attached. All it read was to deliver it to a scandalous female nord with hair as red as snow berries. At the time, it seemed... well peculiar did not describe the half of it. Yet Bersi kept it all the same. Though he was still surprised that the recipient actually arrived.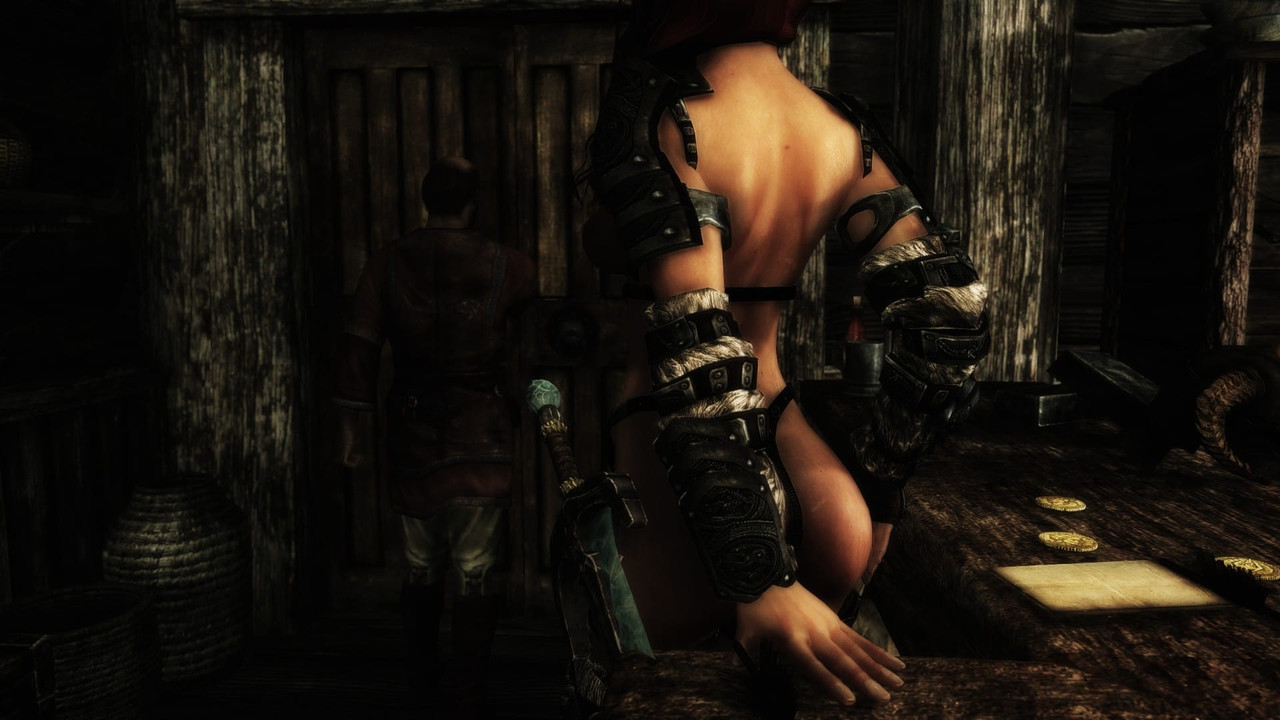 Bersi: I'll just uh... go get it. The package...
Kimmy: Great! Thanks so much, Bersi.
Bersi barely clung to his composure, his cool threatening to fall apart faster than the threads in his pants. He gave Kimmy one last forced smile before carefully shutting the doors behind him. Just as they slid to a close, they snapped... and so did his composure.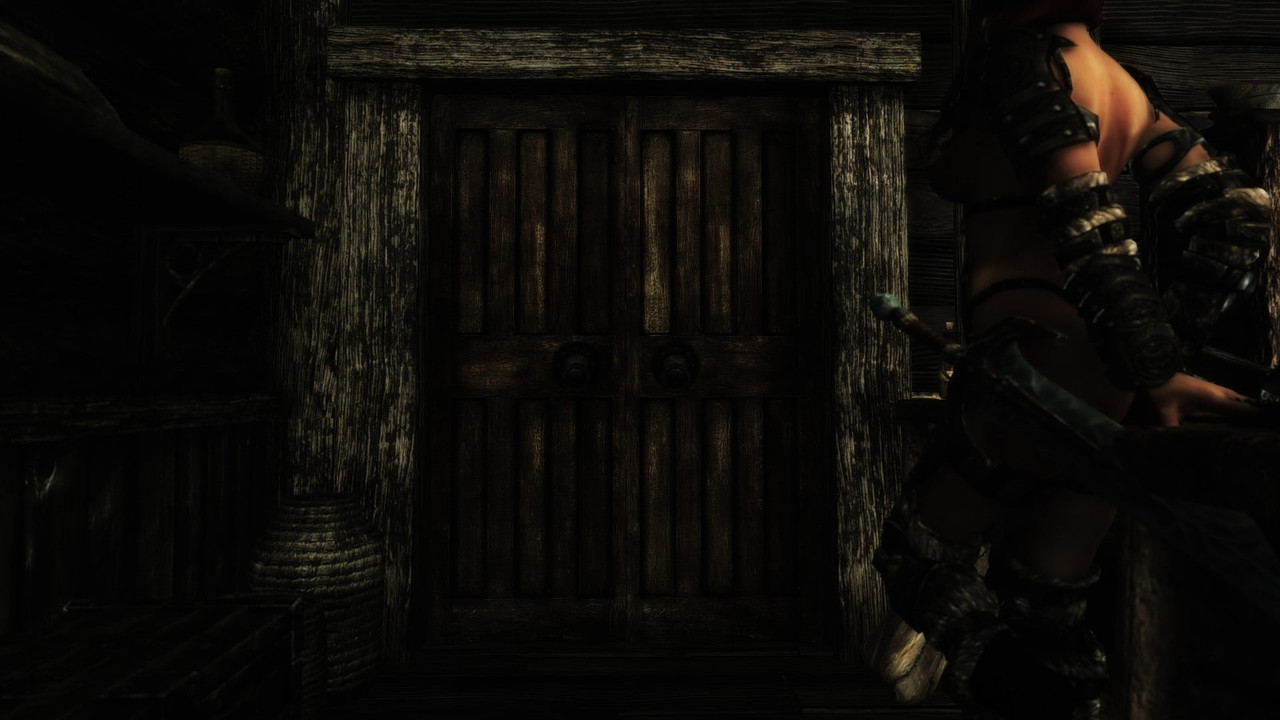 Bersi: Damn it! Why? I thought we were gonna... Come on! Even Brutus got more action than I did!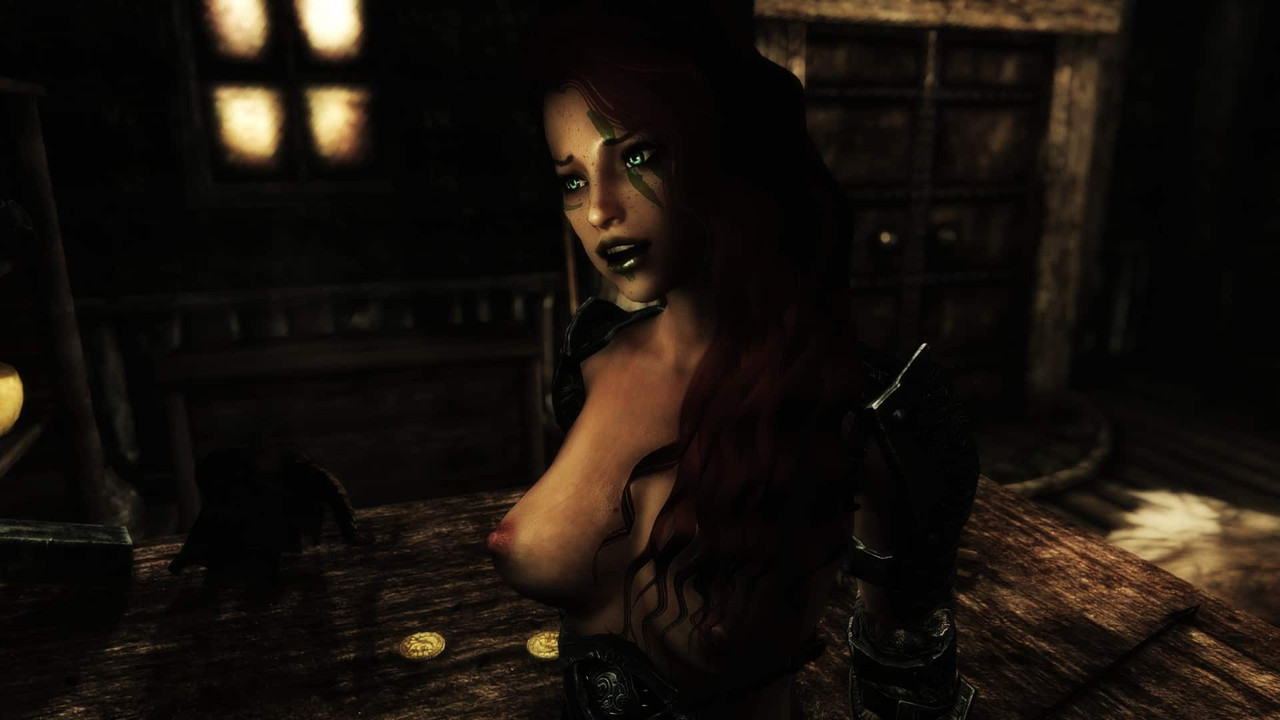 Kimmy: Um, Bersi? Are you okay in there?
A muffled eep resounded from behind the doors, followed by Bersi's suddenly much deeper voice.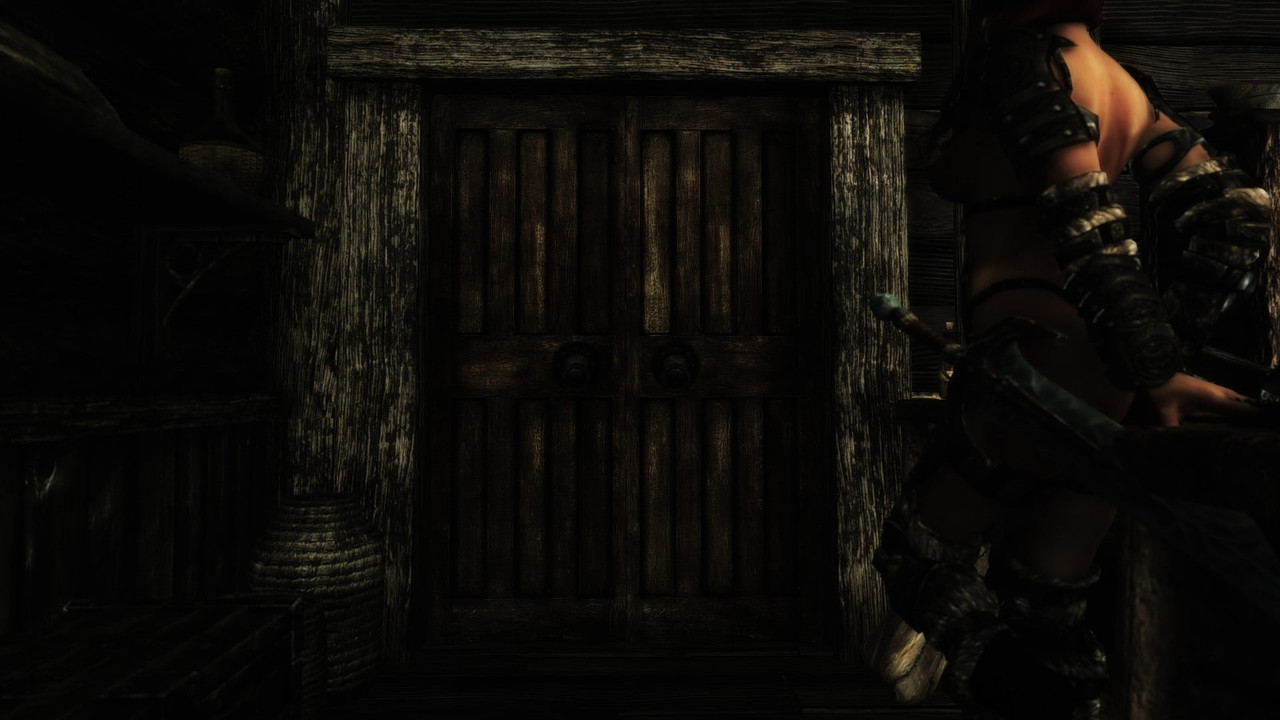 Bersi: Oh, ah, yes! Just searching for that package. Hahaha!
As Bersi continued to rummage through the basement, the occasional grumble or whimper echoing from below, Kimmy could only smile. It was fun watching men act like utter buffoons around her...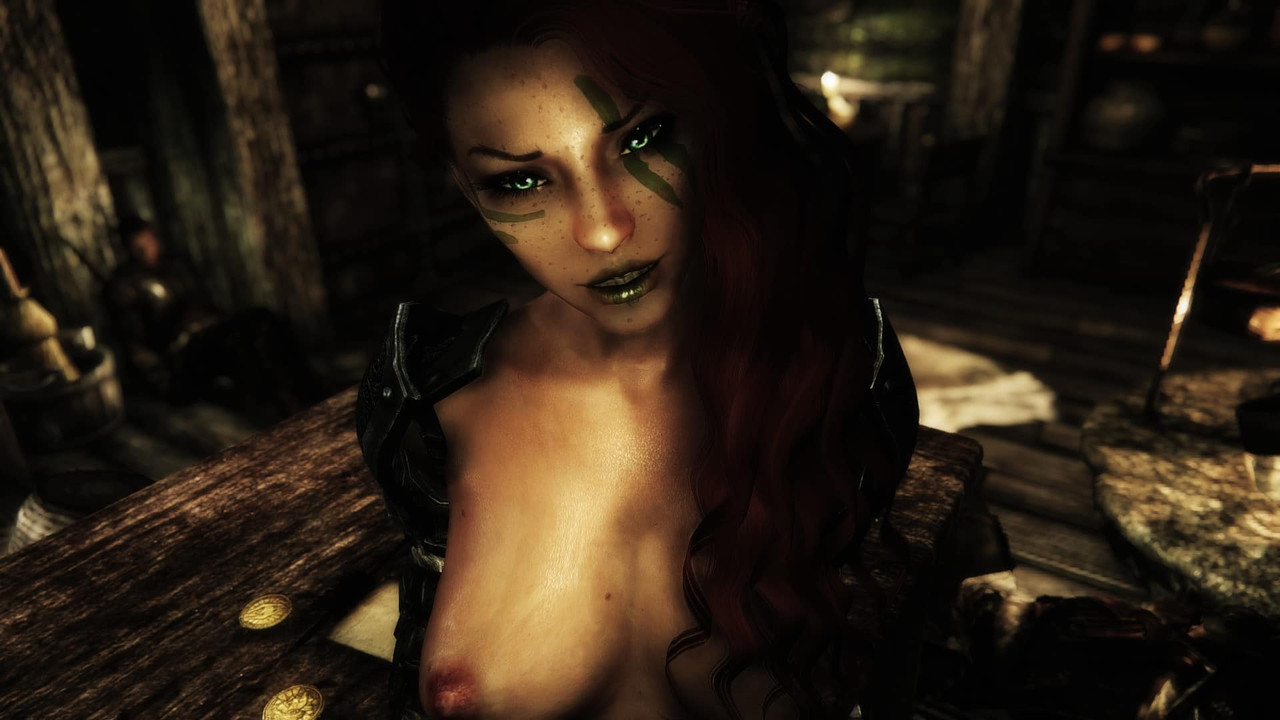 Kimmy: ...And so much more fun leading them on.

Modlist: