Important basics before having 3some or group sex
---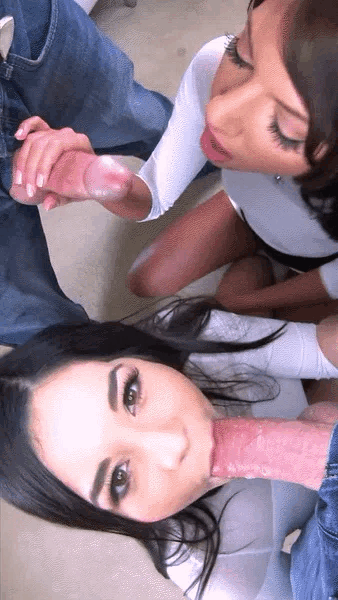 > This is strictly taken from mine and my wife's and husband's experiences. And these steps are only basics for inexperienced and those who wants to try it. If anyone have questions about it, you may PM to me and i will answer. Do not worry, discretion guaranteed. Trolls and unserious people will be reported to moderators and their posts deleted.
> I have been motivated to do this. OK, here are few basic but very important things that you and your partner must follow before having 3some regardless of if the third person is a male or female.
> 1. You really have to be in love with your partner and treat the sex with third person as sex ONLY. Do not involve emotions, attachments and sympathy at all or your relationship will suffer - jealousy. If you let your emotions to be involved, there is a great danger that one of you (depending what gender is a third person), fall in love it him/her. So, always approach to 3some sex as something fun and entertaining. If you are jealous person and you easily fall in love, don't even start.
> 2. Although it seems to be easy to pick third person, it is not so. We prefer someone we (can) trust and whom we know. So if there is such person, talk to her/him and speak about your sex preferences, like what each one like or dislike in sex so there wouldn't be unpleasant surprises when you start doing it. It is important that you are sincere about those things. NEVER agree to do something that disgust you. There is difference in being curious about some things and being disgust about them. First ones are worthy to try to get some knowledge and experience. The second one will only make your enjoyment in sex horrible and make you fear to try new things that you might like it.
> 3. Have very high hygienic habits: always shower and wash your genitals with neutral soaps or gel so you will smell nicely. Do not you aggressive soaps and similar things. They make your body fluids taste differently: instead of nice, they can taste sourly. I will suggest your gf to do enema with some fruit enema liquor, but if you don't have it, the milk is very good since it is neutralize cervix taste and smell.
> 4. Always try to satisfy your gf's wish and desires. That will enrich and impower your relationship. men could easy cum, but women needs some time and "proper" treating. Do not be ashamed to ask her what and how you should do some things.
> 5. In the case you can't find the "proper" person, hire some pro (if you can afford it) who will help you to do it properly since it is important that both of you enjoy in it. Having 3some with someone whom you know and trust is advantage, but if that person is inexperienced like you two, the sex might be rather torturing than pleasure and it might make you to give up  even before you started to explore. The three of us were "lucky" since we participated in group sex before we met. But we still had to "learn" about how to do it since our  sex was different. For instance, my prince fucked girls that liked fast and deep penetration, but I like slow and deep penetration. OK? But, in general we had no major contemptibility problems.
Edited by Evaloves4