[The Sims 4] How I Met My Mistress - Introductions
---


                      Mercy's Dead Blog                       


Life is short, Life is strange and Life is dull that is what they told me back in college. Do what you're meant to do, be who you're meant to be, and how the fuck was I meant to know who I was back then? I still don't to this day but nonetheless, I at least have someone to help me find myself.
I guess I should start at the beginning but that is rather dull, none of the good stuff or say the fun stuff happened yet. So, what do you need to know about me?
My name is Mercy, I'm a submissive in a B.D.S.M styled relationship with my soul mate and Mistress Angela. We meet online, I made crap jokes and she still somehow she still I got a second and third date. Life is indeed Strange.
So, the good stuff
That's me in the back, and that creature with lust in her eyes is Angela aka my Wife, my Life and my Mistress. Who would have thought I'd end up with one of the biggest writers from Sim City?
It started off as innocent chat, a message here, a little flirt there and well one thing lead to another and we decided to meet up. Got to know one another really well and decided to see where things went.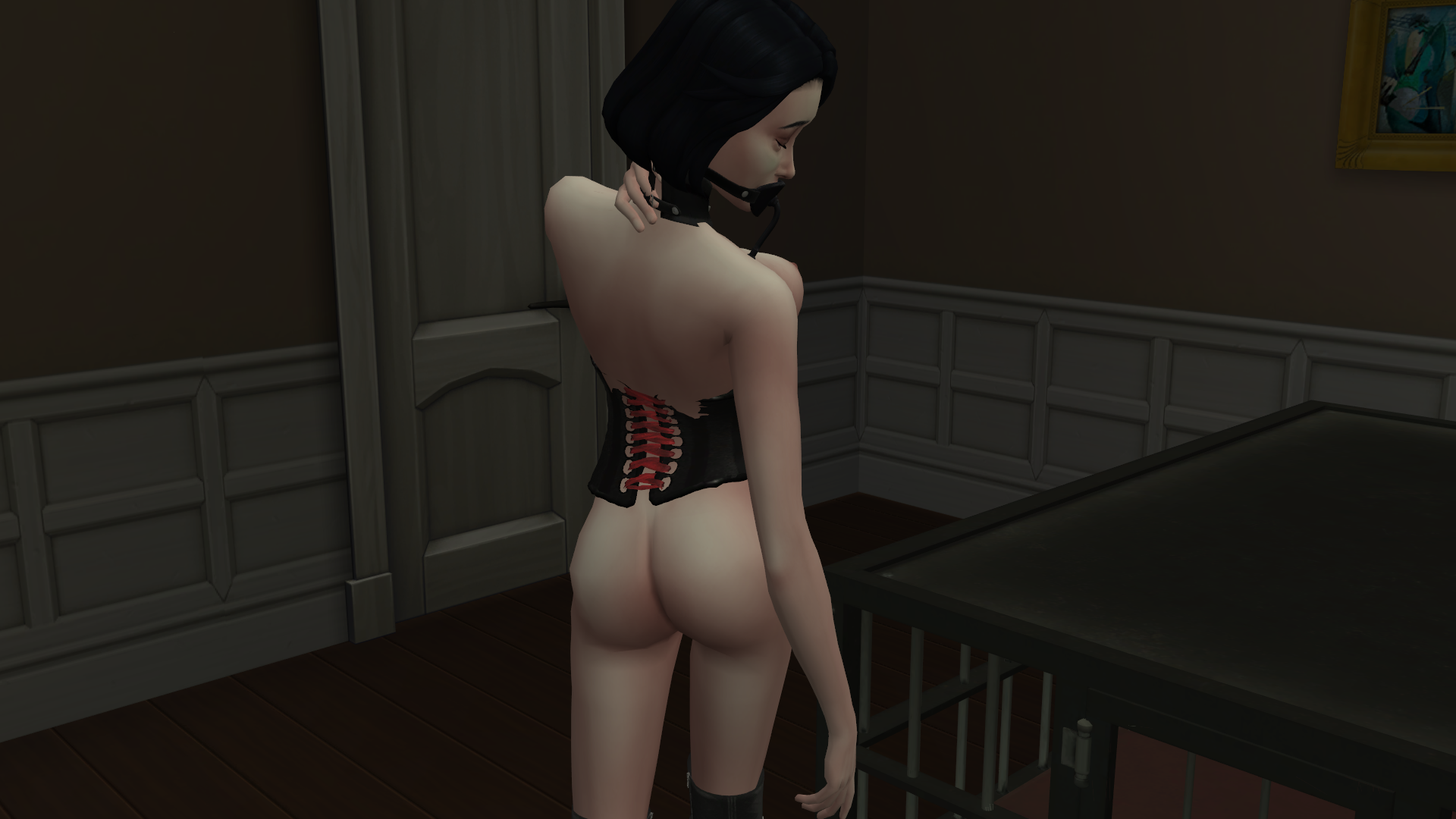 And it went well, so fucking well.
You see we were both missing something in our lives, I left Sim City at a young age hoping to become someone out in the big world only to end up in Willow Creek alone and no one.
Angela on the other hand had made a name for herself. Turns out writing little short stories really can pay the bills, one of her stories got picked up by a film studio and the next thing she knows she got more simoleons than she knows what to do with and a small army of strangers at her door claiming to be her friends.
She soon learned the hardship of fame and fortune, all her false friends used her to only gain and suddenly Angela was also alone in Willows Creek.
After two successful dates, we decide to give this thing a go with all we had left.
Next thing I know, I'm naked and her hand on my ass ready to strike and god did it strike.
After the third date, she took me to her place or should I say her Palace. 
The third date means sex, and so we decided to talk rather than actually have sex
Who the fuck am I kidding? OF COURSE, WE HAD SEX! DUR!
And with everything finally set in moment, Angela took the last step and showed me her toy room.
And this is where the fun begins folks
Lots of fun ❤️❤️❤️ 
Okay okay so I know I'm rushing to the sex but come on this is a sex blog, why would I post the boring shit on here? Fine, for all you who wish to see how I wowed the Legendary Writer into bed, stay tuned for the full story of how I met my Mistress.
- Mercy White
Edited by Agent Tex