Entry posted by DocClox ·
368 views
I decided to see about sorting out the jet-powered ass-hook, I was working. "Skyhook" seems a reasonable name for it.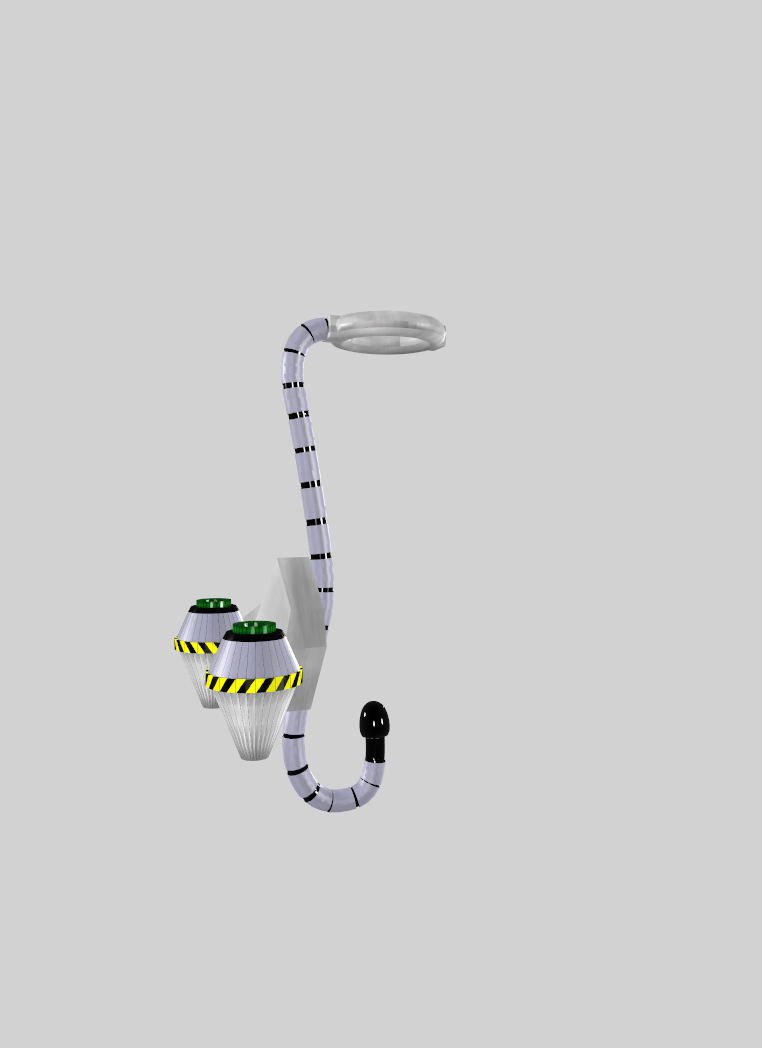 Here it is, ah ... deployed.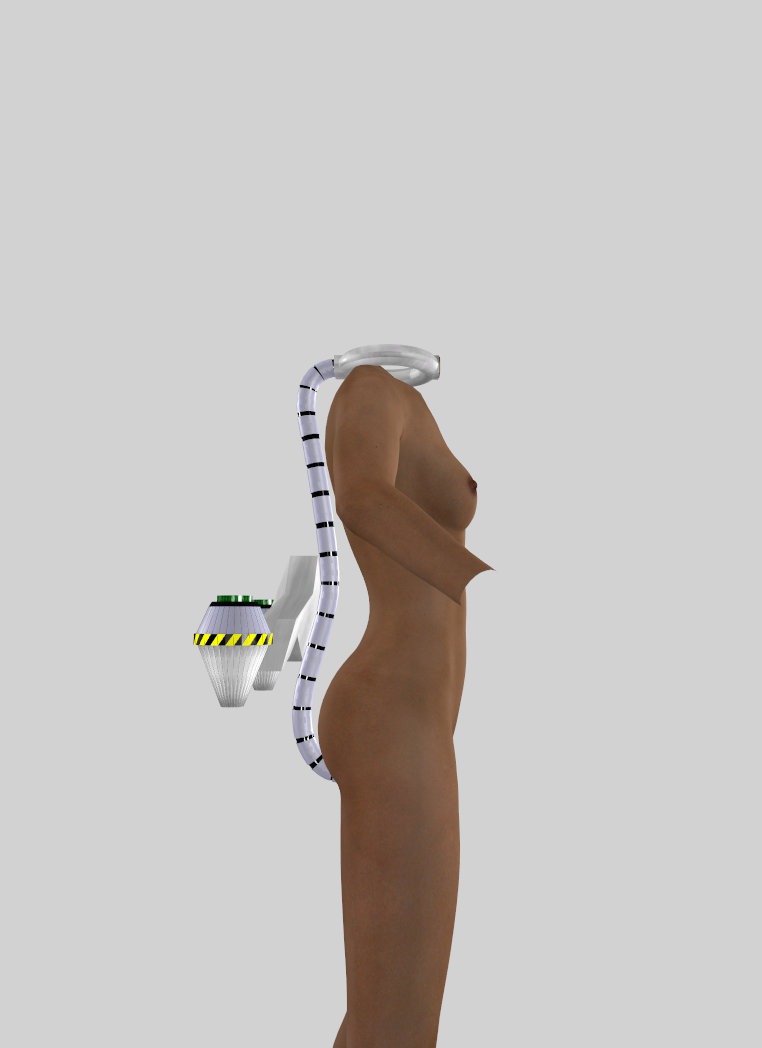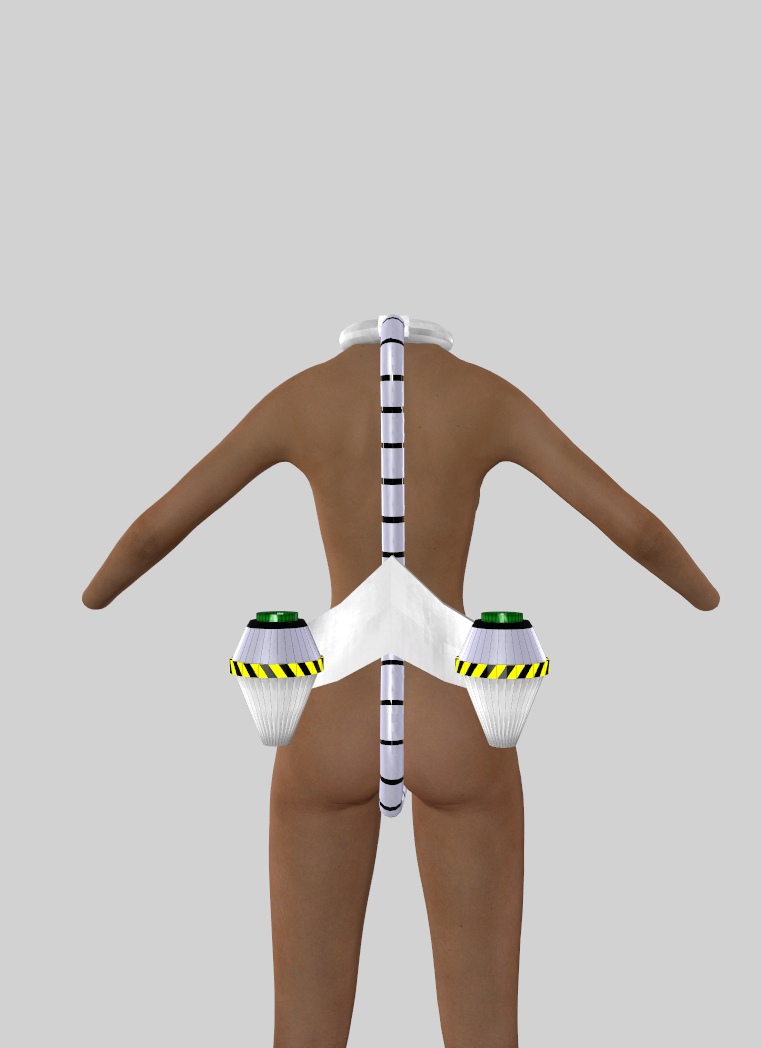 Rear view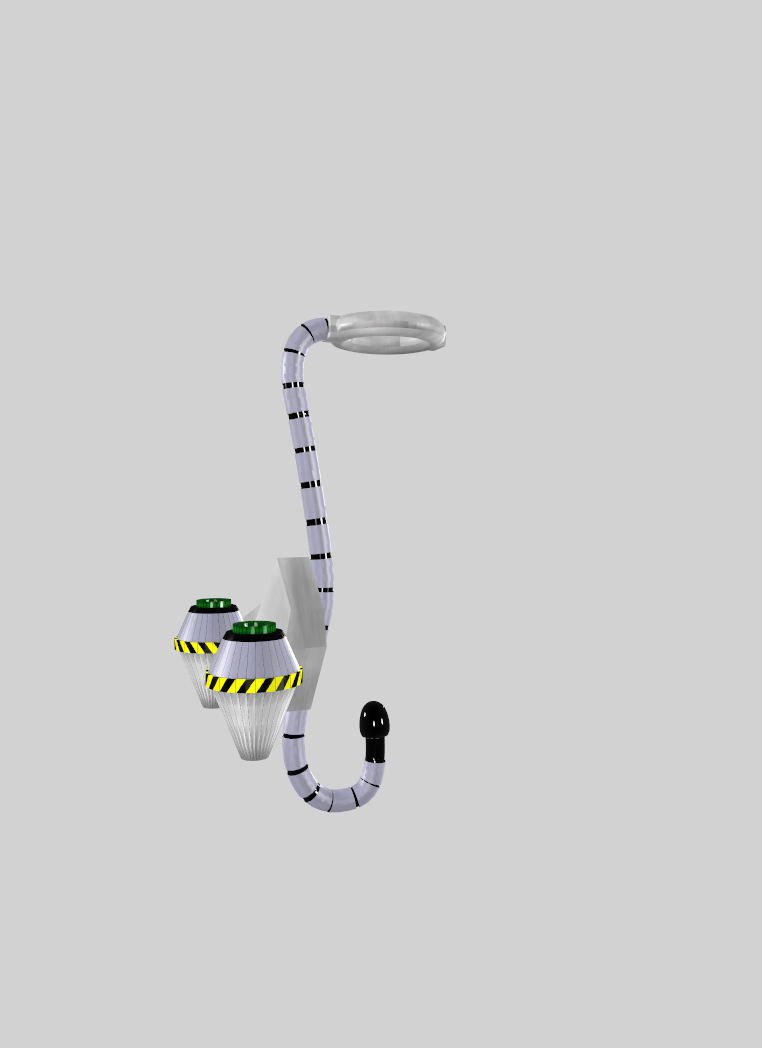 And deployed.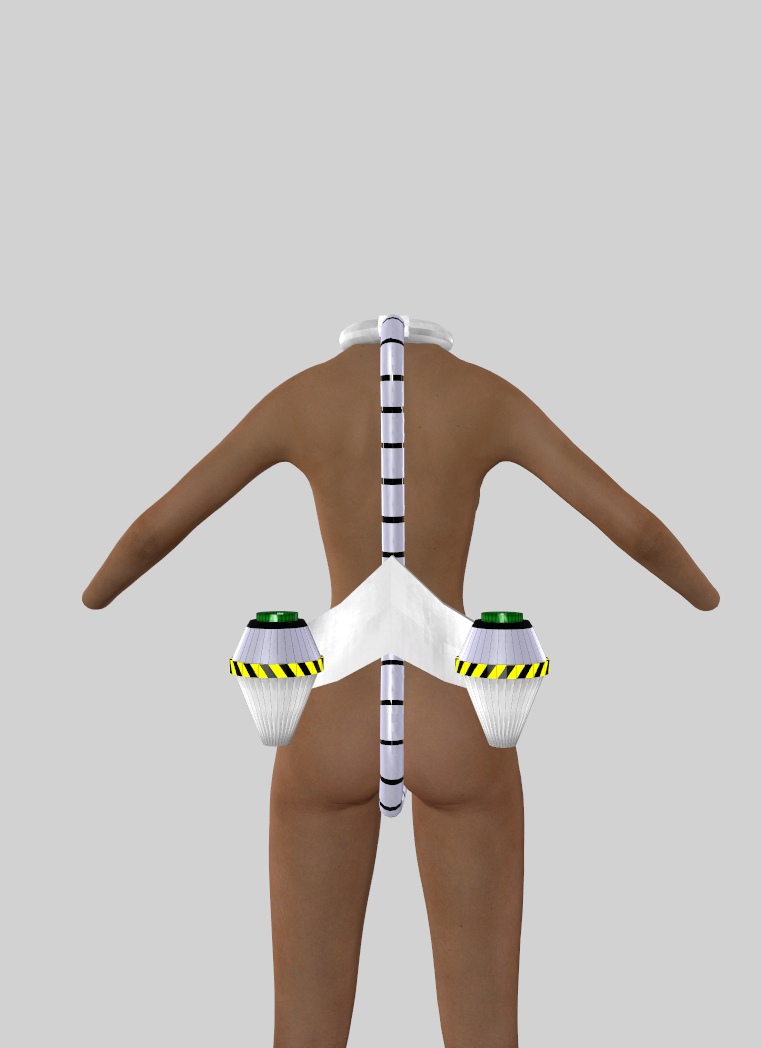 I'm reasonably happy with that. Here it is in game: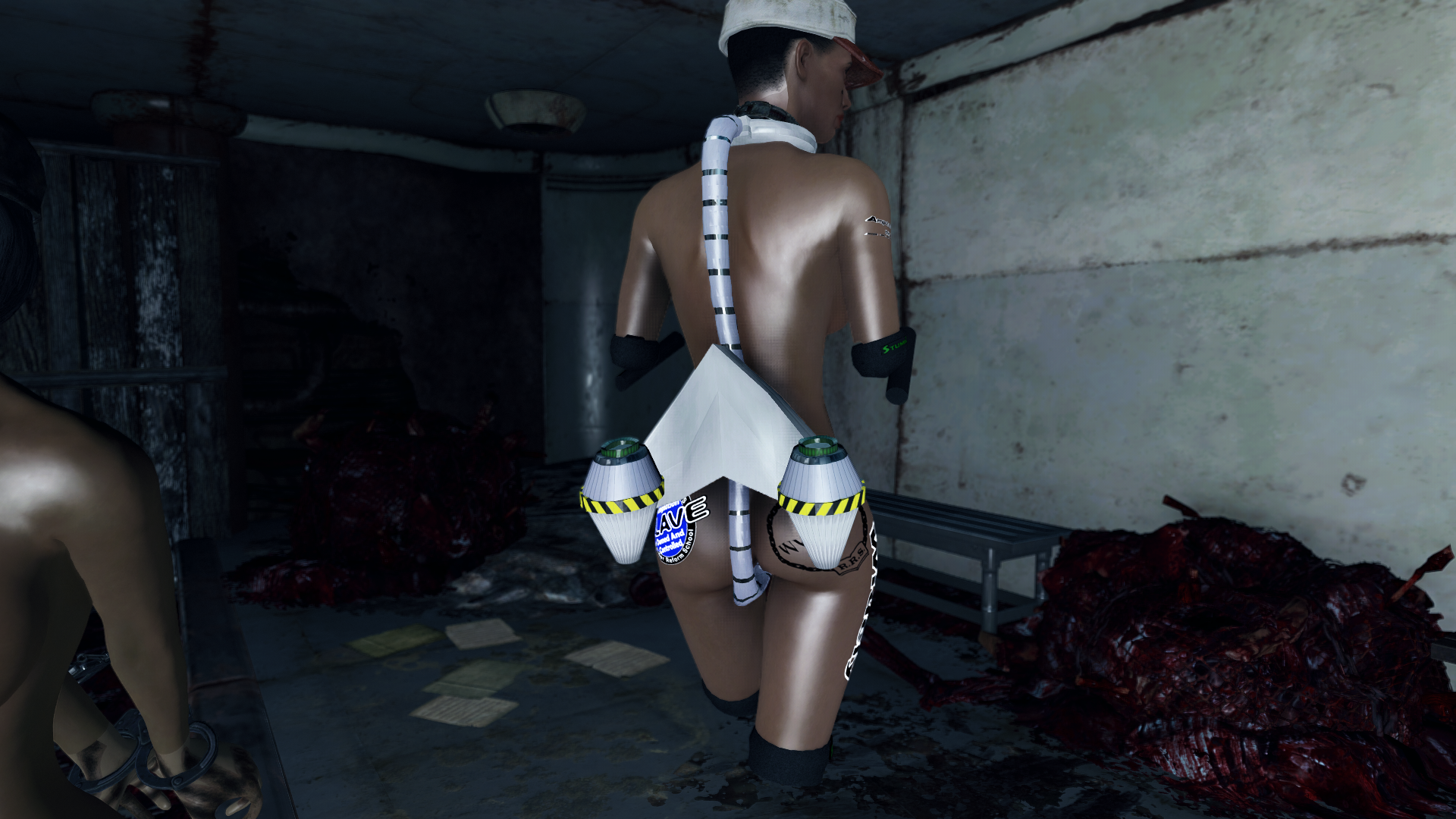 I might darken the metal a bit to match the StumpZ textures, and it needs the jet effect adding. And I'm still struggling for hanndcuffs that work with the StumpZ. But otherwise, that's looking good.
I think I'll have to look at what bones that thruster mount is weighted to, as well. It looks like, if she sways her ass, the mount is going to sway with it.Not sure how much I can to about, but it would be nice if it kept its shape rather than deforming as she wriggles.
I'm not sure about that spine either. I wanted to make it look like it was articulated, but in game it looks lke it's just got black stripes. I might go back and scale up the white segments a little more.
What the hell, let's have a couple more in-game shots.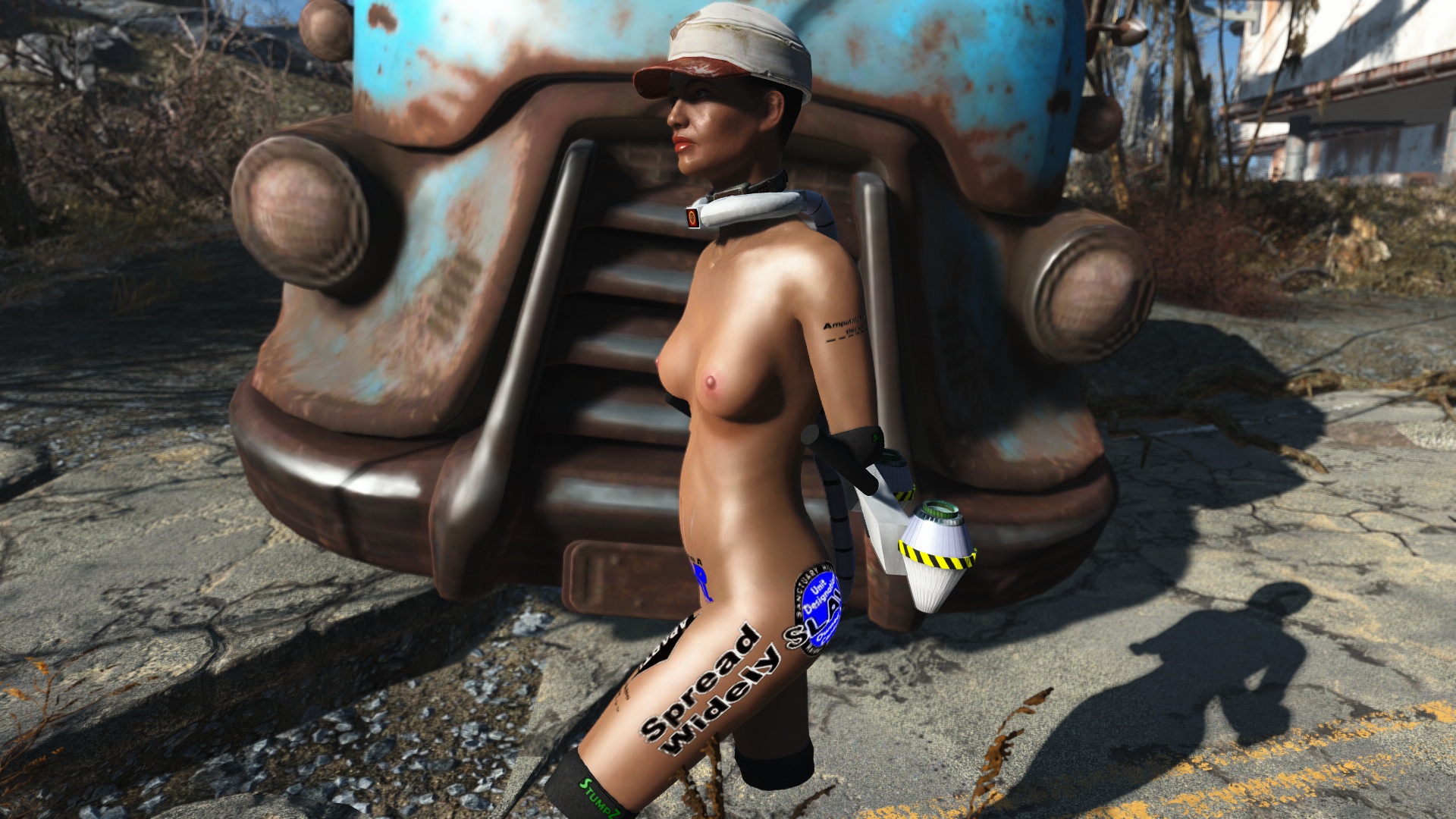 Note the nifty RRS badge on the collar.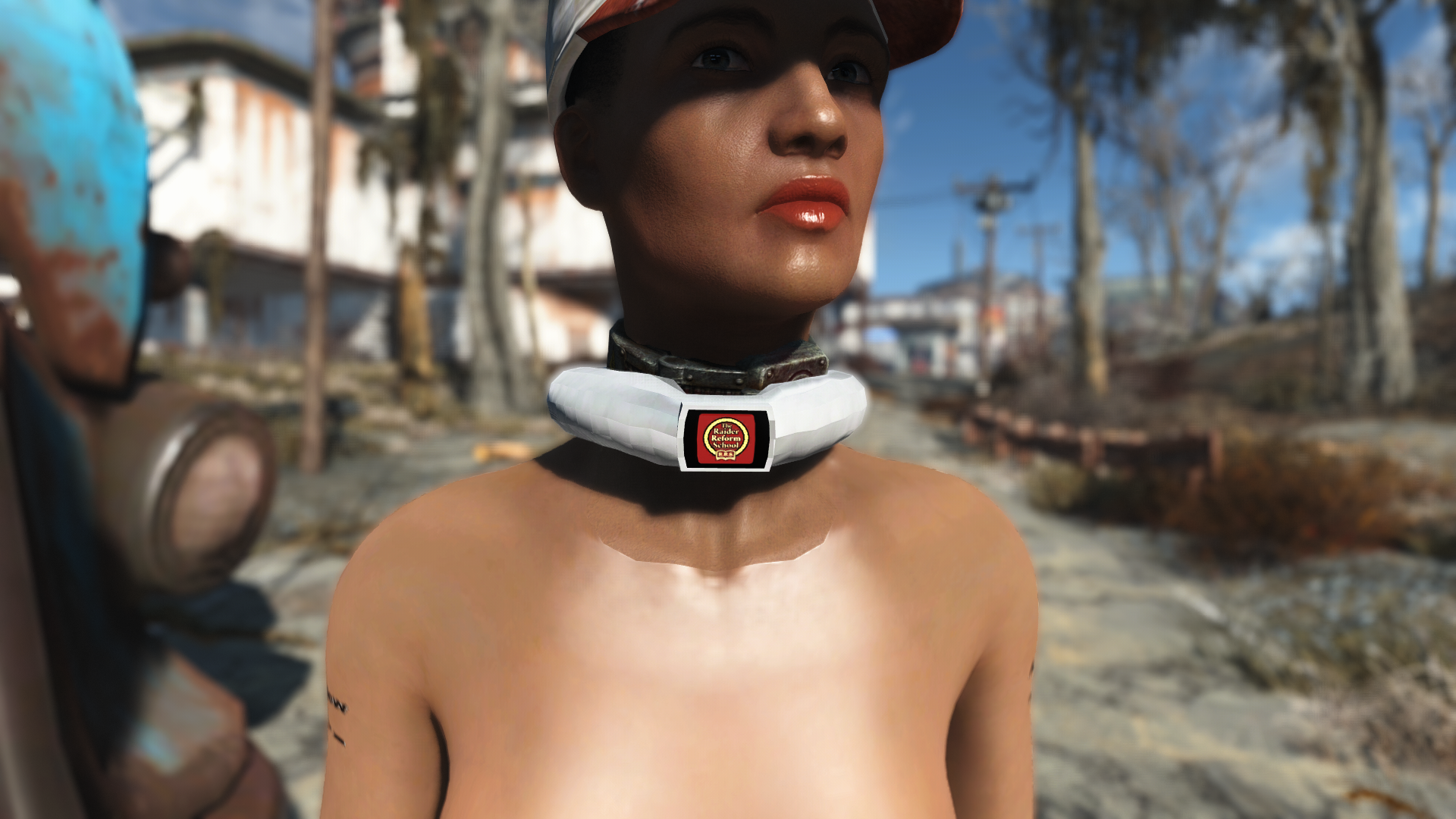 I'm tempted to make a RRS baseball cap now