Adasha was sold to a rich merchant in the hot lands of Zakeh, but escaped. She began to dance in the streets and sometimes, men would spend money for extra services. With a little bag of coins, she made her way to Skyrim, sailing through the seas in a merchant ship. Now she is trying to make a new life and you can be part of it.
Thank you for all the support! I hope you're staying safe at home ❤️ 
Read Adasha's story here.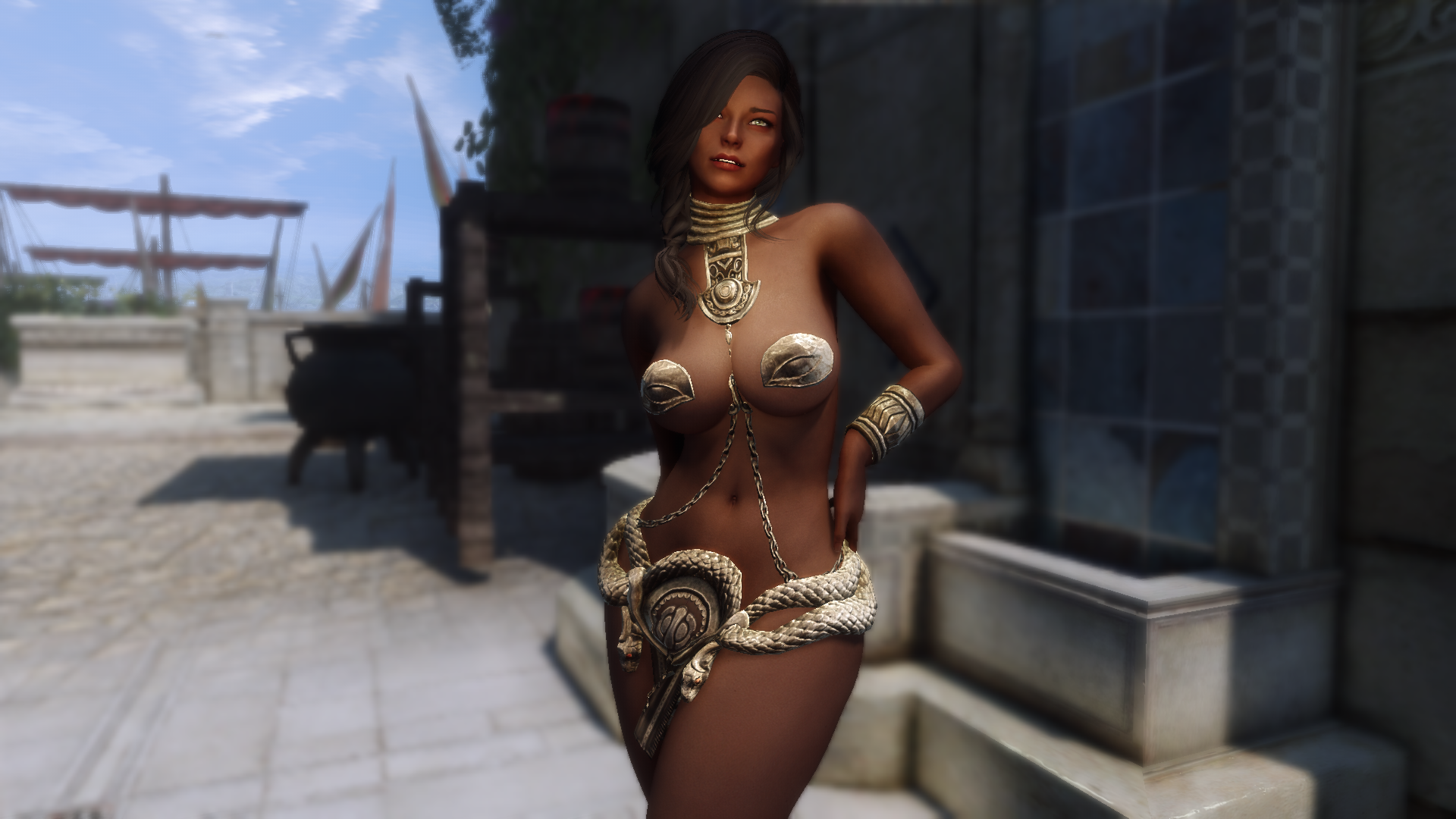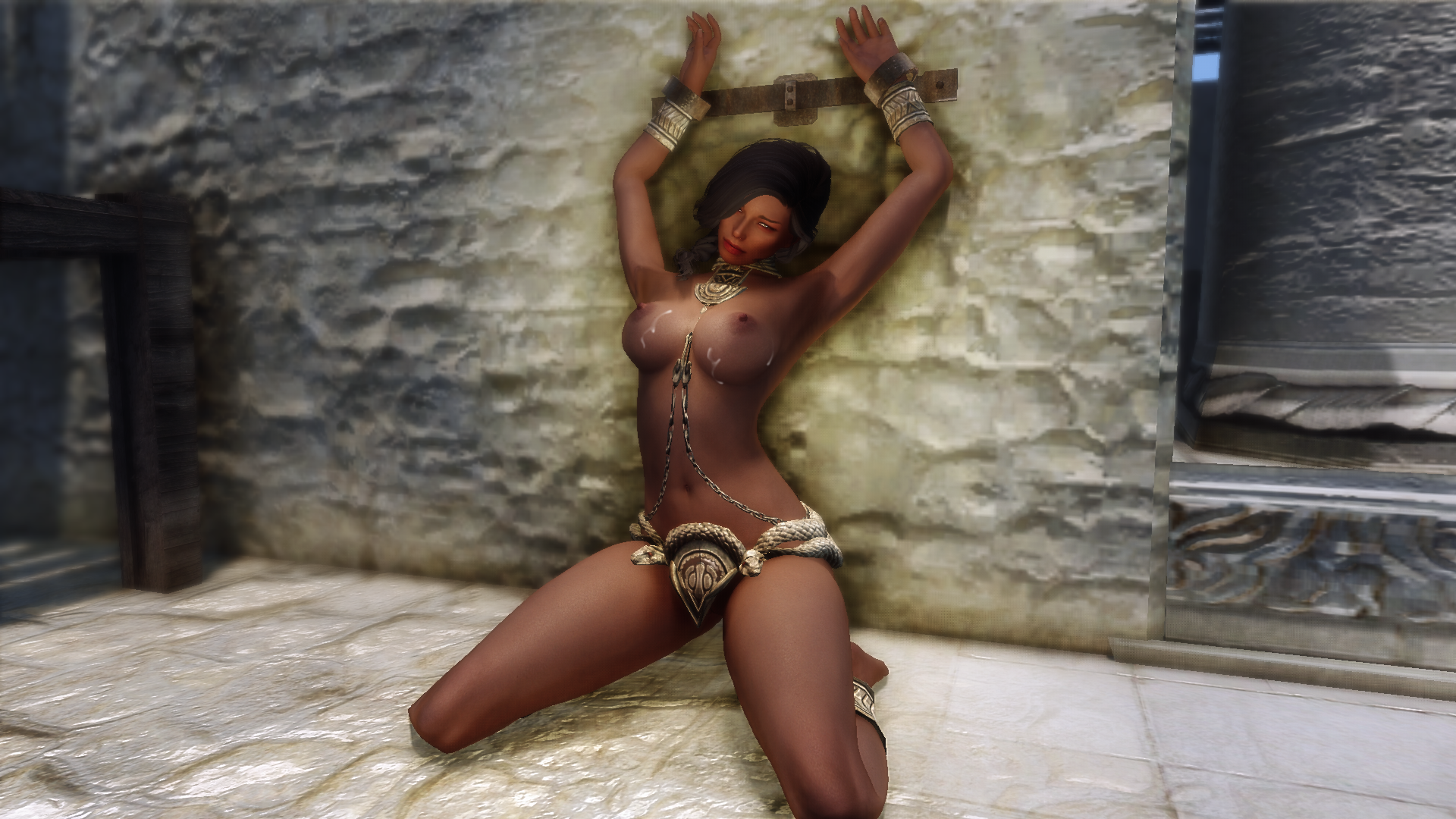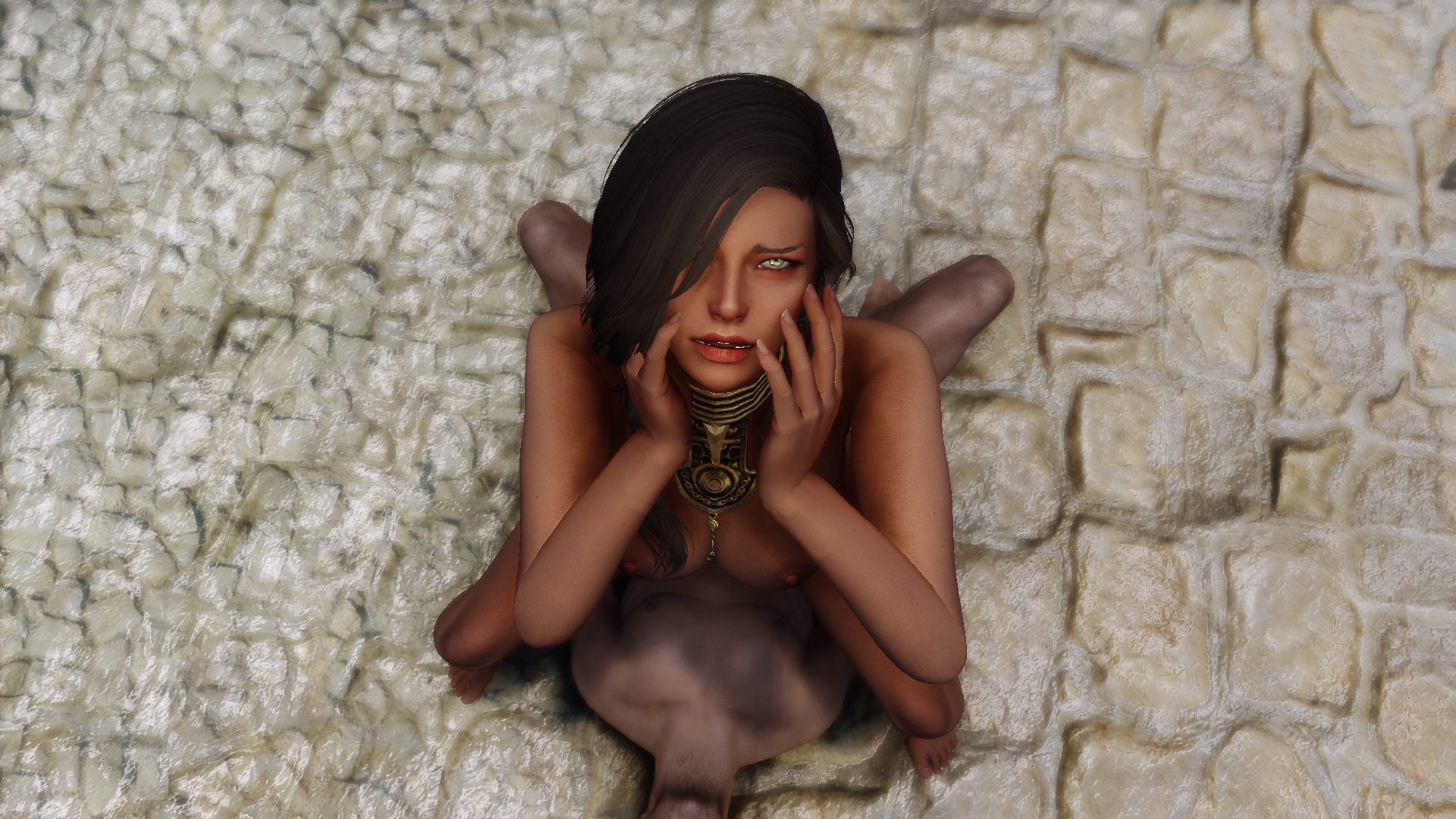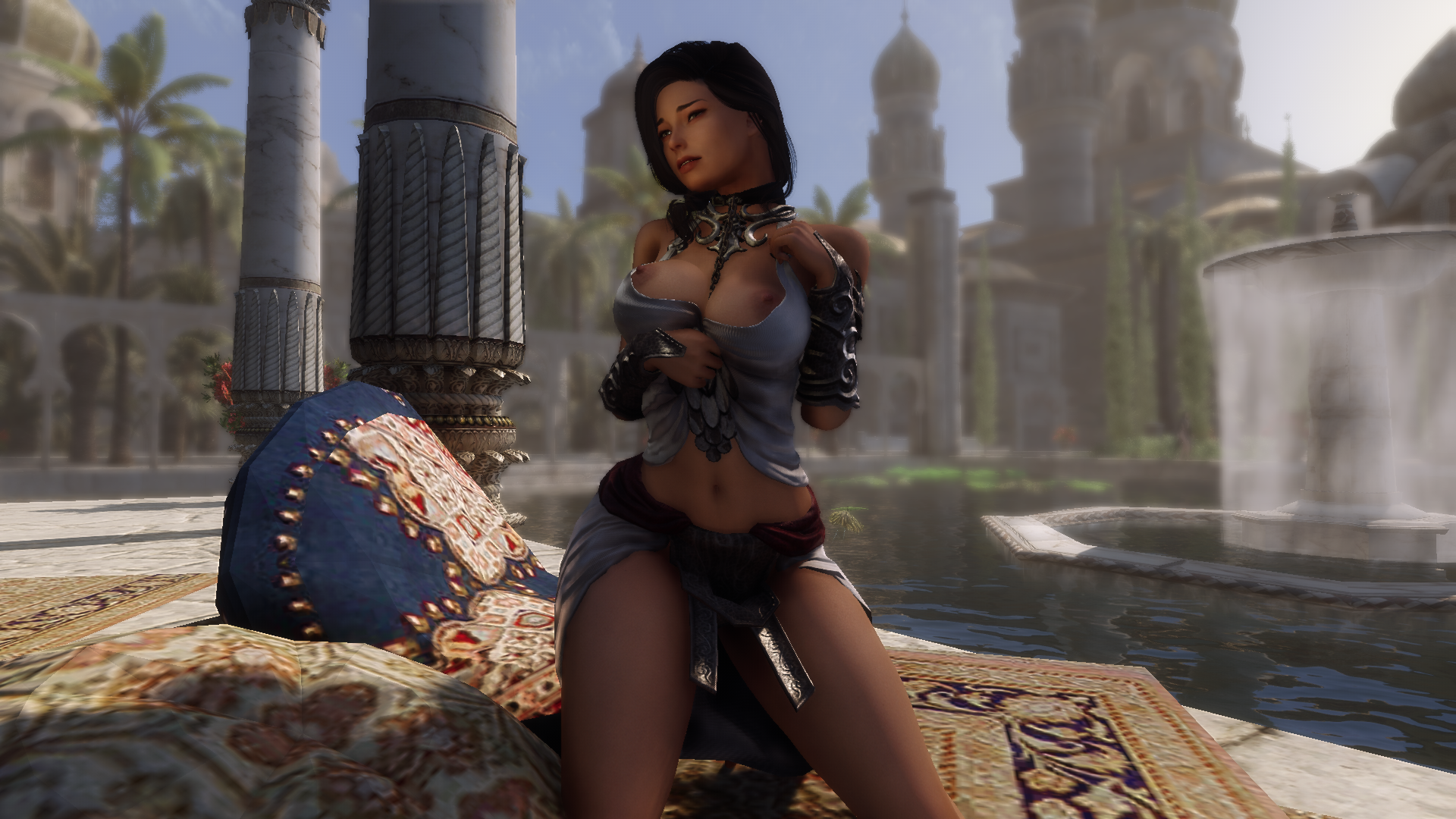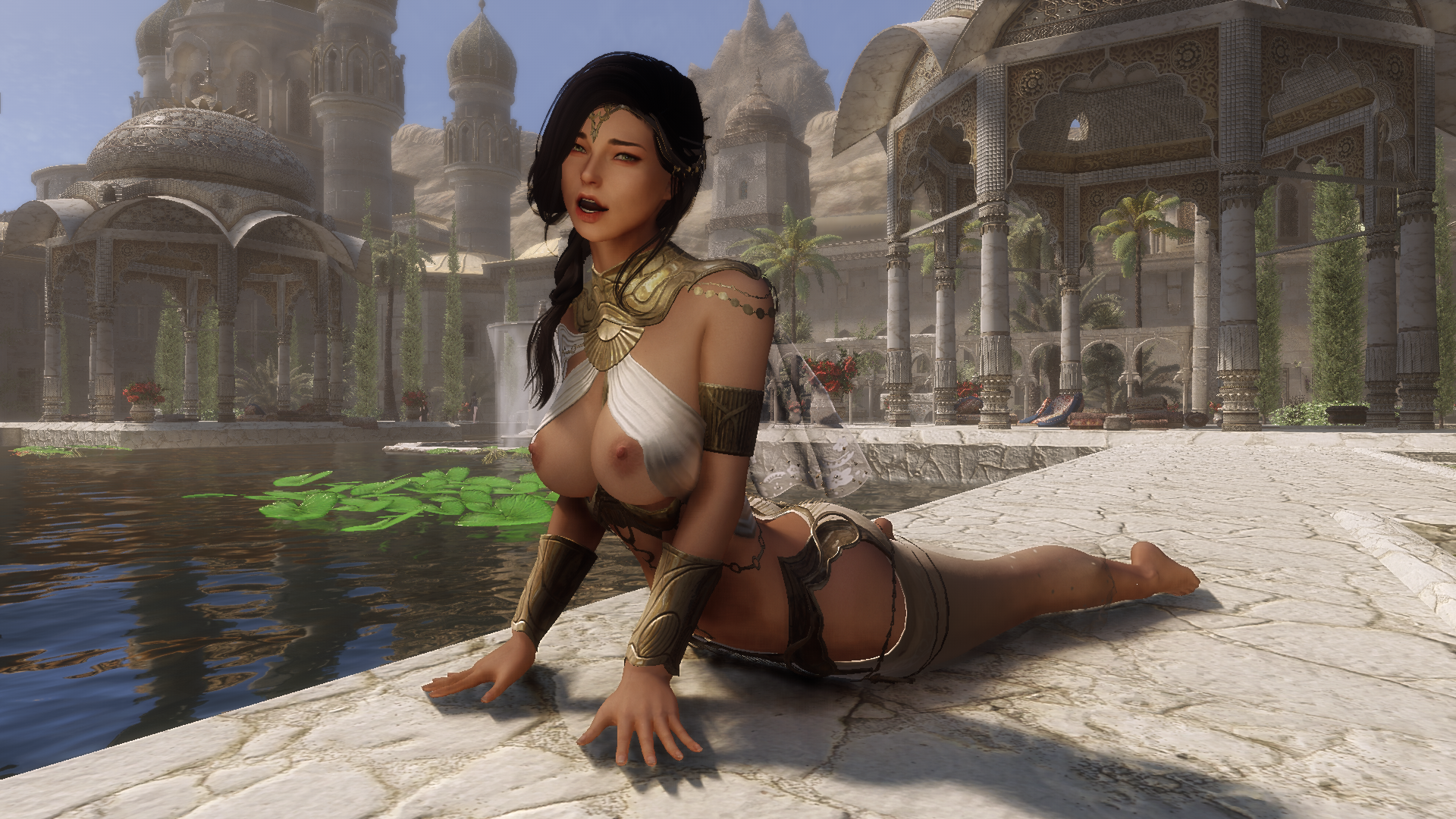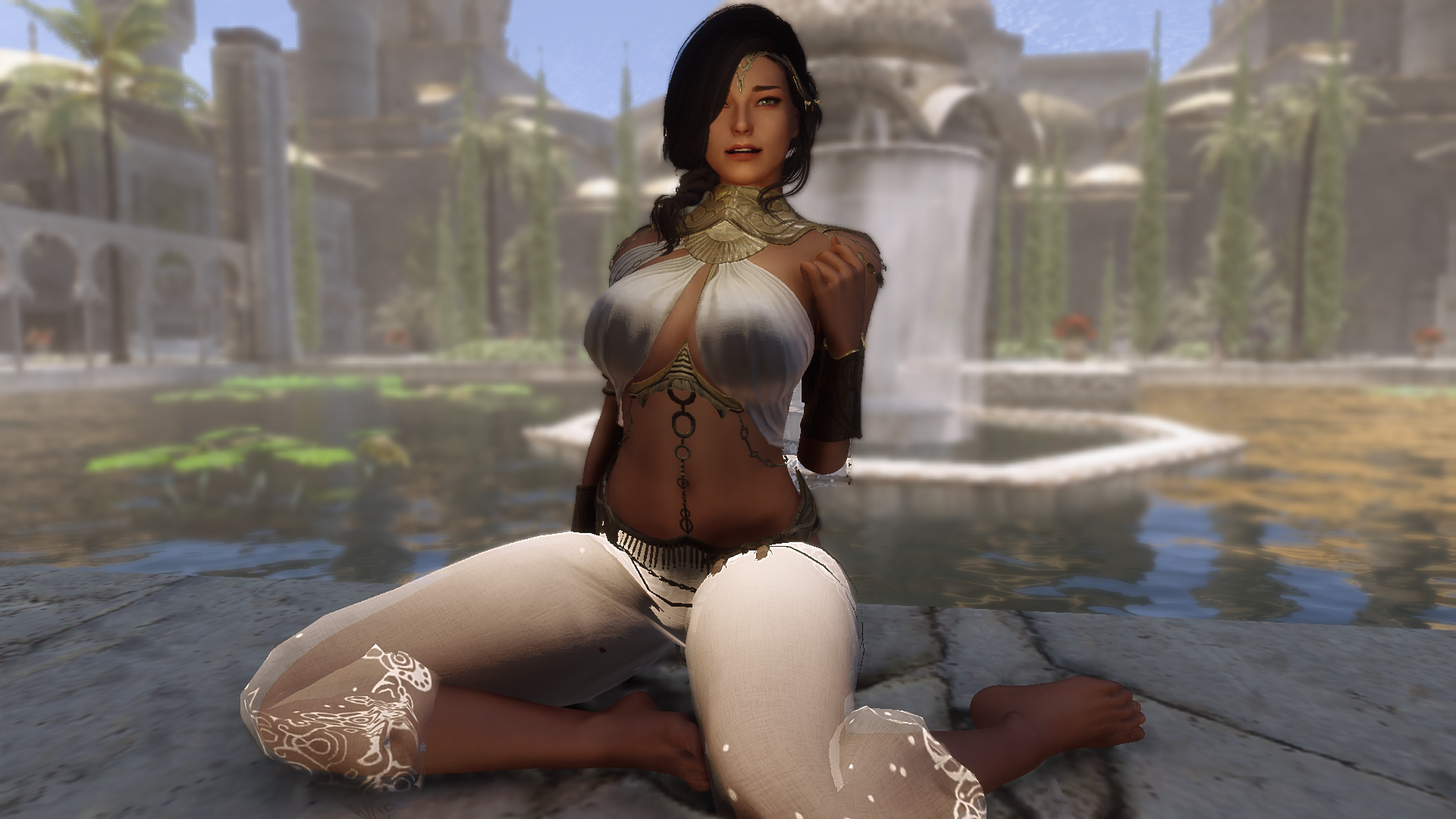 Name: Adasha
Hair: Black.
Level: 10 and will level up with the player.
Marriageable: Yes.
She carries a scimitar and wears prisoner clothes.

Adasha has been exclusively made for LE and SE. Without ports of any type. I've personally tested Adasha in both LE and SE versions. Both work fine on my end. If you find any problem/bug, please report it to me (screenshots may be of help).
Body - Bodyslide Studio  - SE / LE
Skin -  Leyenda Skin  - SE / LE
Brows - Enhanced Brows  - SE / LE
Eyes - Elegant Beauty Stunning Eyes - SE / LE
Hair - KS Hairdo's  - SE / LE
ENB - Rudy ENB  - SE / LE