I've told this story before but before Cass was Cass she was just my racemenu preset. She did her time in two and a half playthroughs and then as I started to get into messing around in outfit studio she became an outfit model. Initially the premise of the story was a series of "seasons" each based around a different vanilla Skyrim faction and with a different outfit to show off for each of them. Everything else came from that so in a lot of ways those first mashups were the spark that became Cassidey.
The last time I ever actually "played" Skyrim was in early 2018 as a stealthy illusion character. I decided I wanted to make a good replacer for the jester outfit with a Harley Quinn theme. It was the first mashup I was ever proud of and I still miss parts of it (like those boots and the hammer, both retextured from scratch and I still think they hold up). This was also where Cass got her hairdo and her piercings (they seemed to fit a slightly kooky character like Harley... plus I really like pierced nipples ?)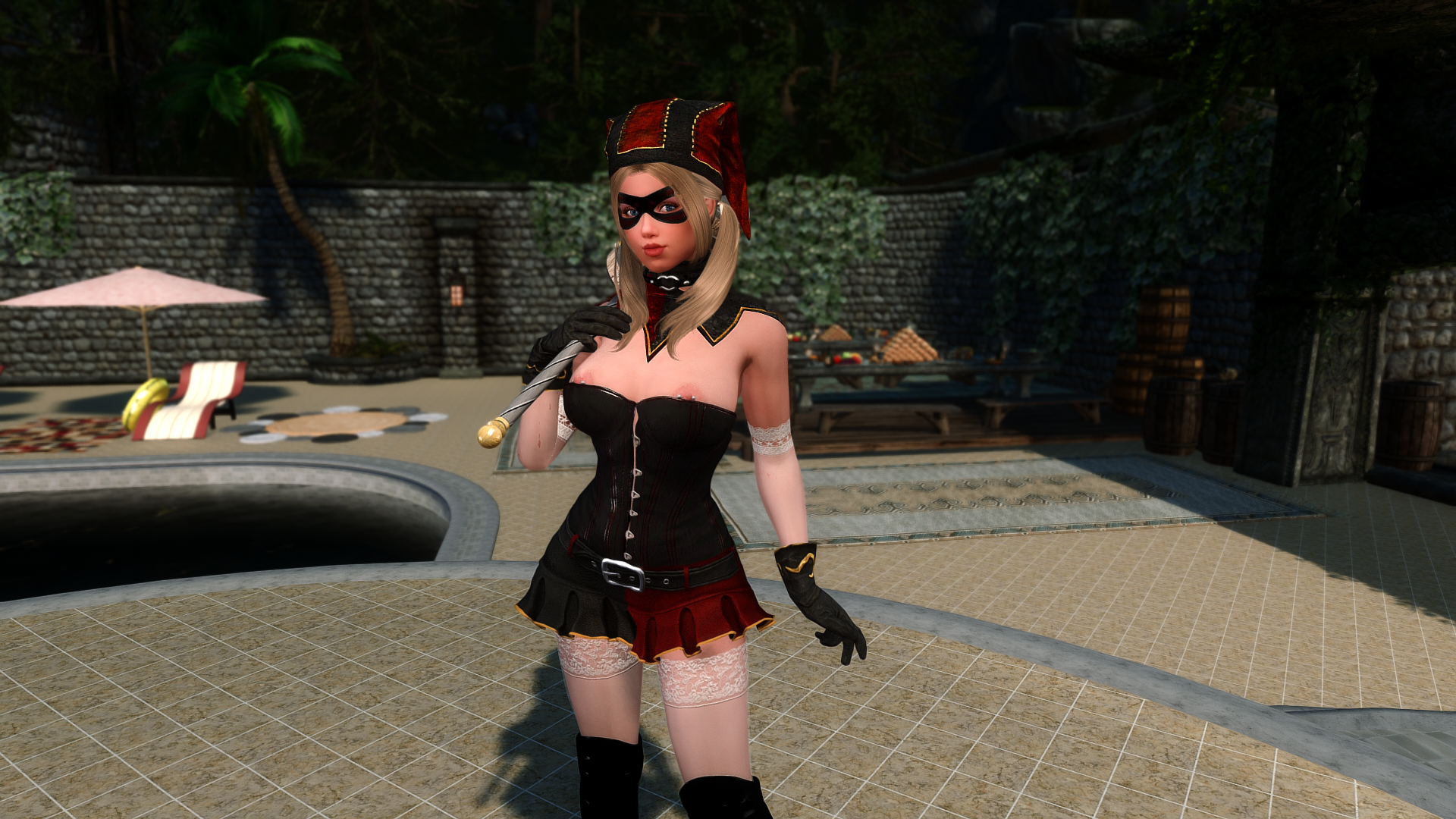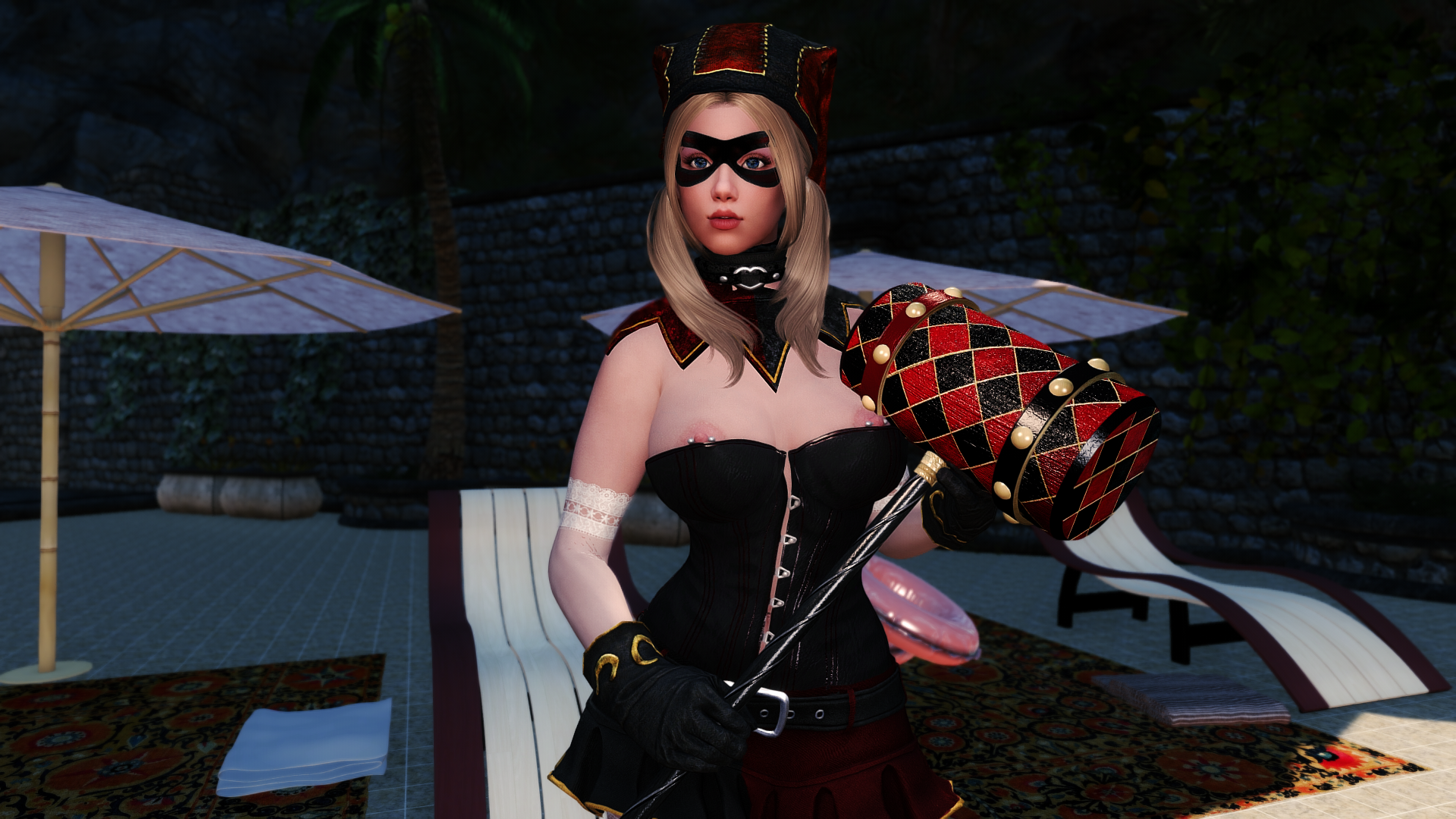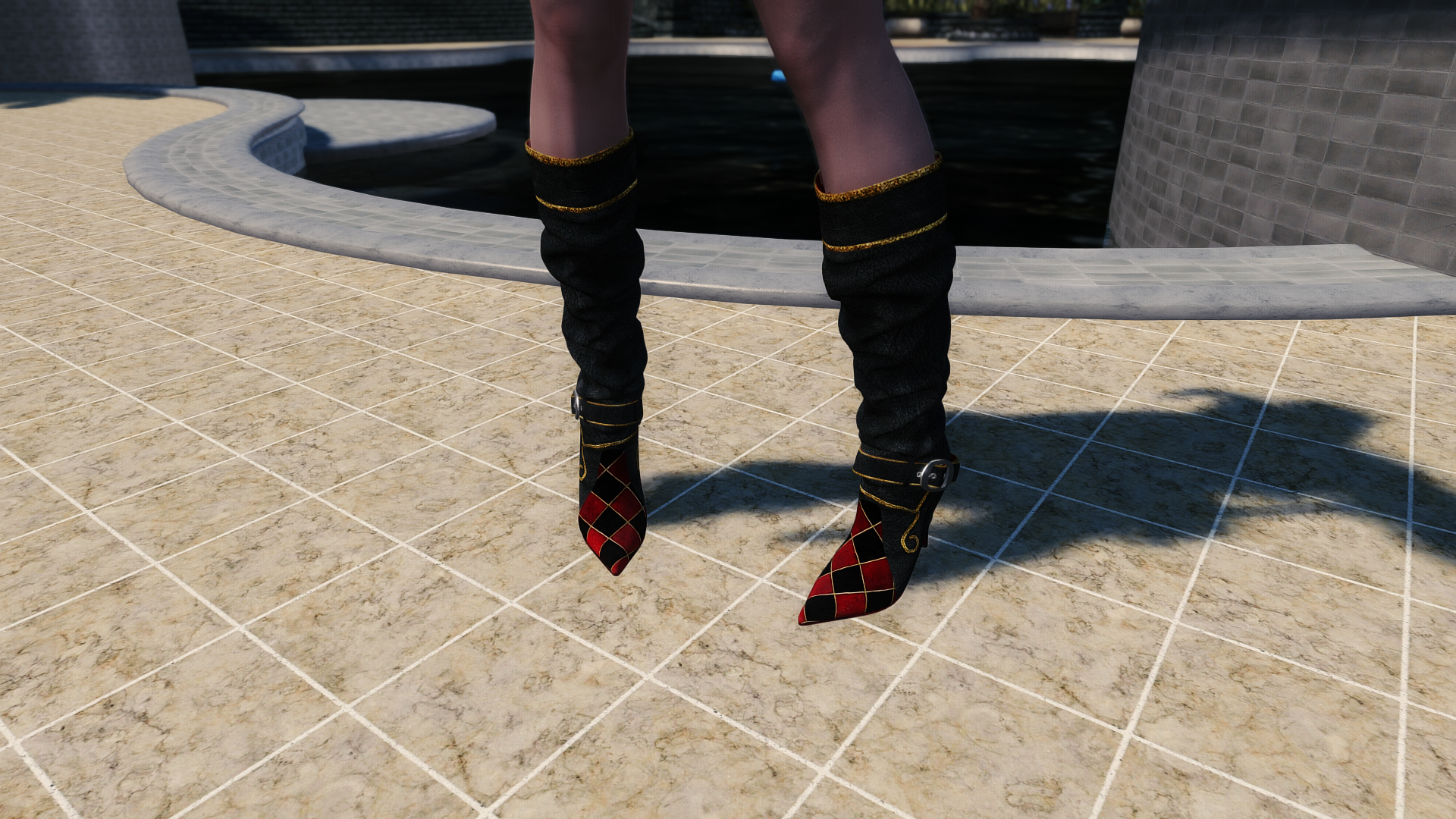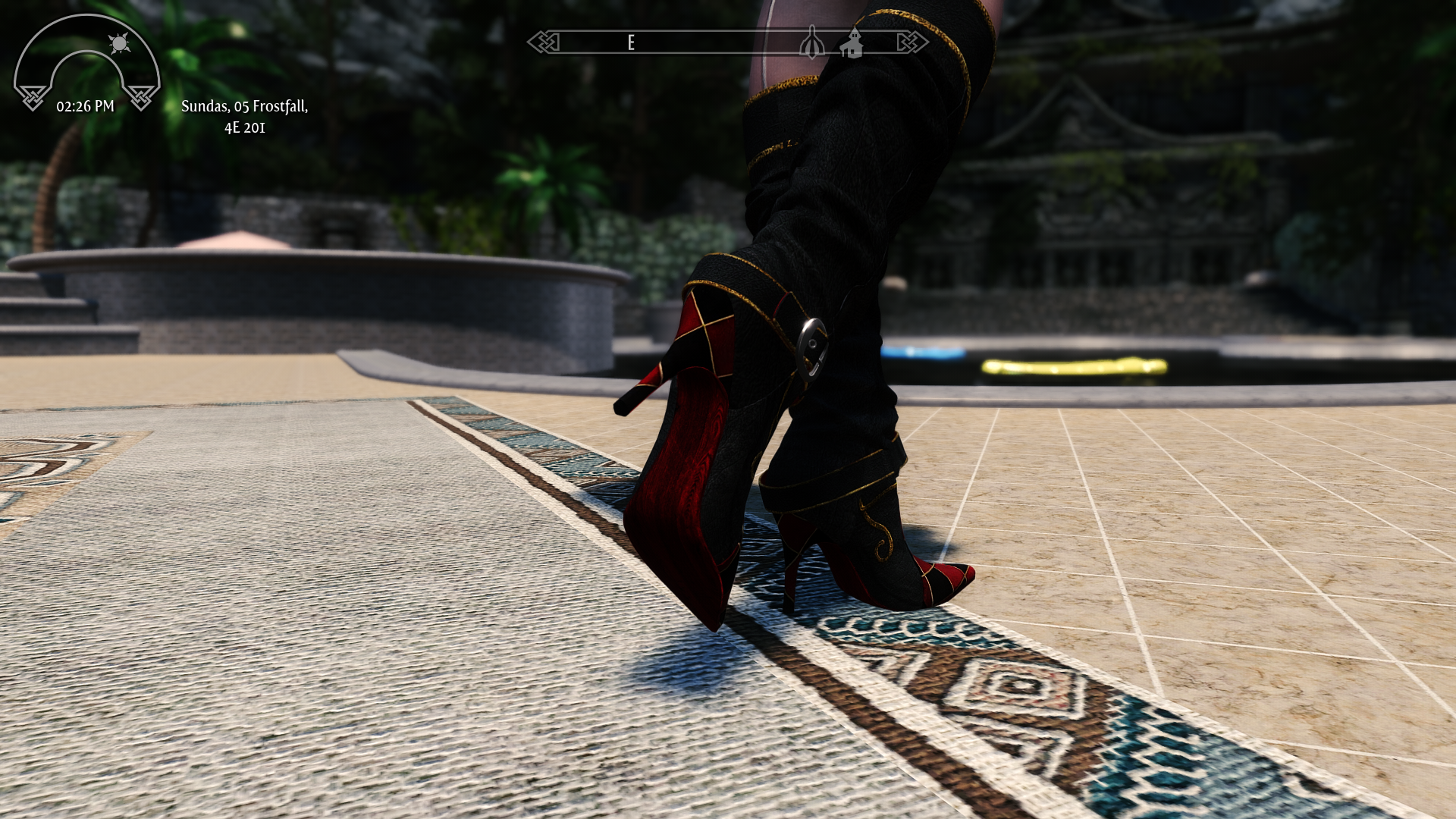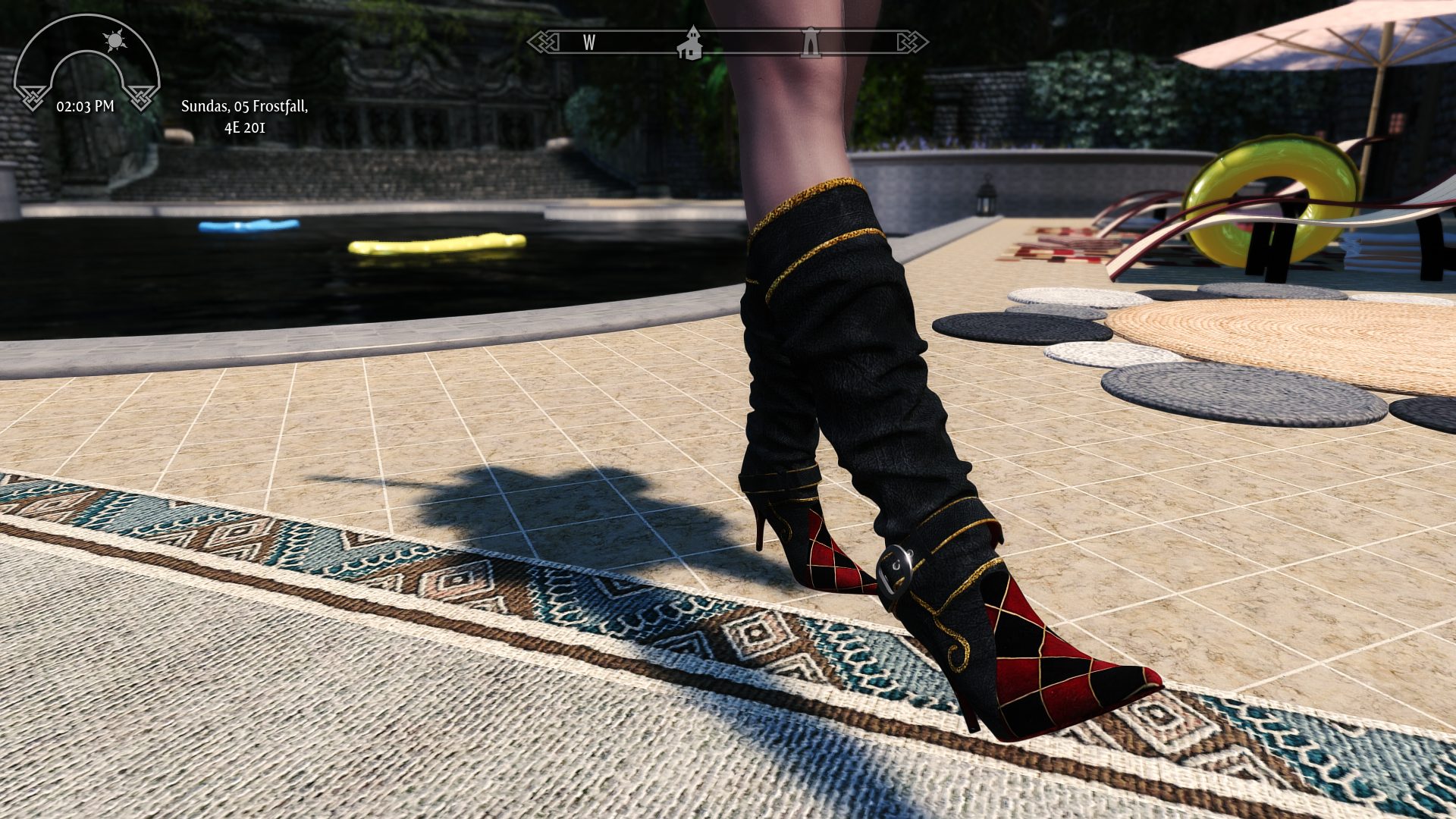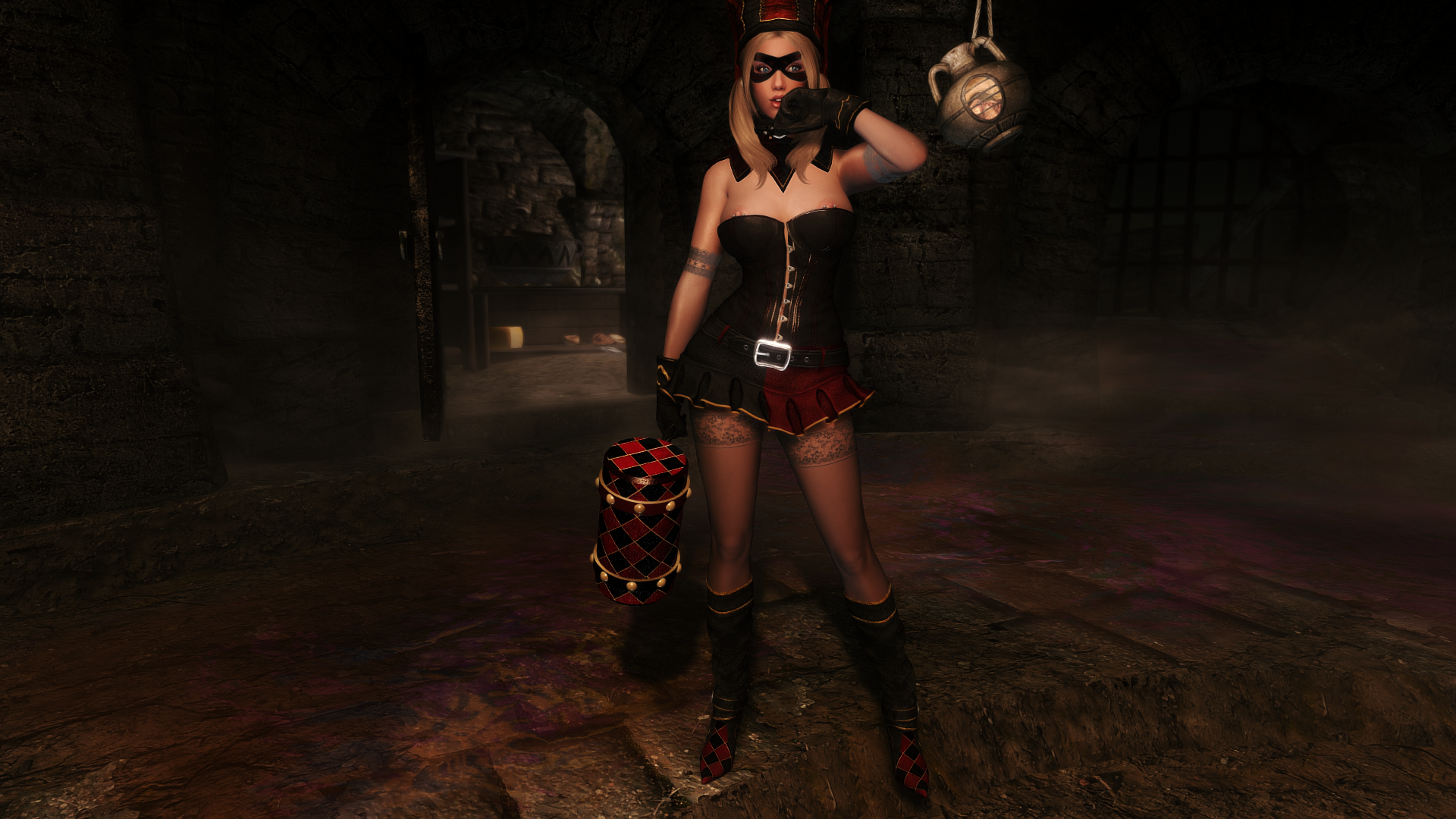 Once I was happy with the jester outfit I decided that I sort of enjoyed the process so I started putting together some more replacers, one for the thieves guild and one for the Companions. Cass was very nearly a barbarian but at the last minute I decided to make a new armor set instead and make her a paladin, since that had been the class I played in WoW for many years. She did already have her signature sword at this point though.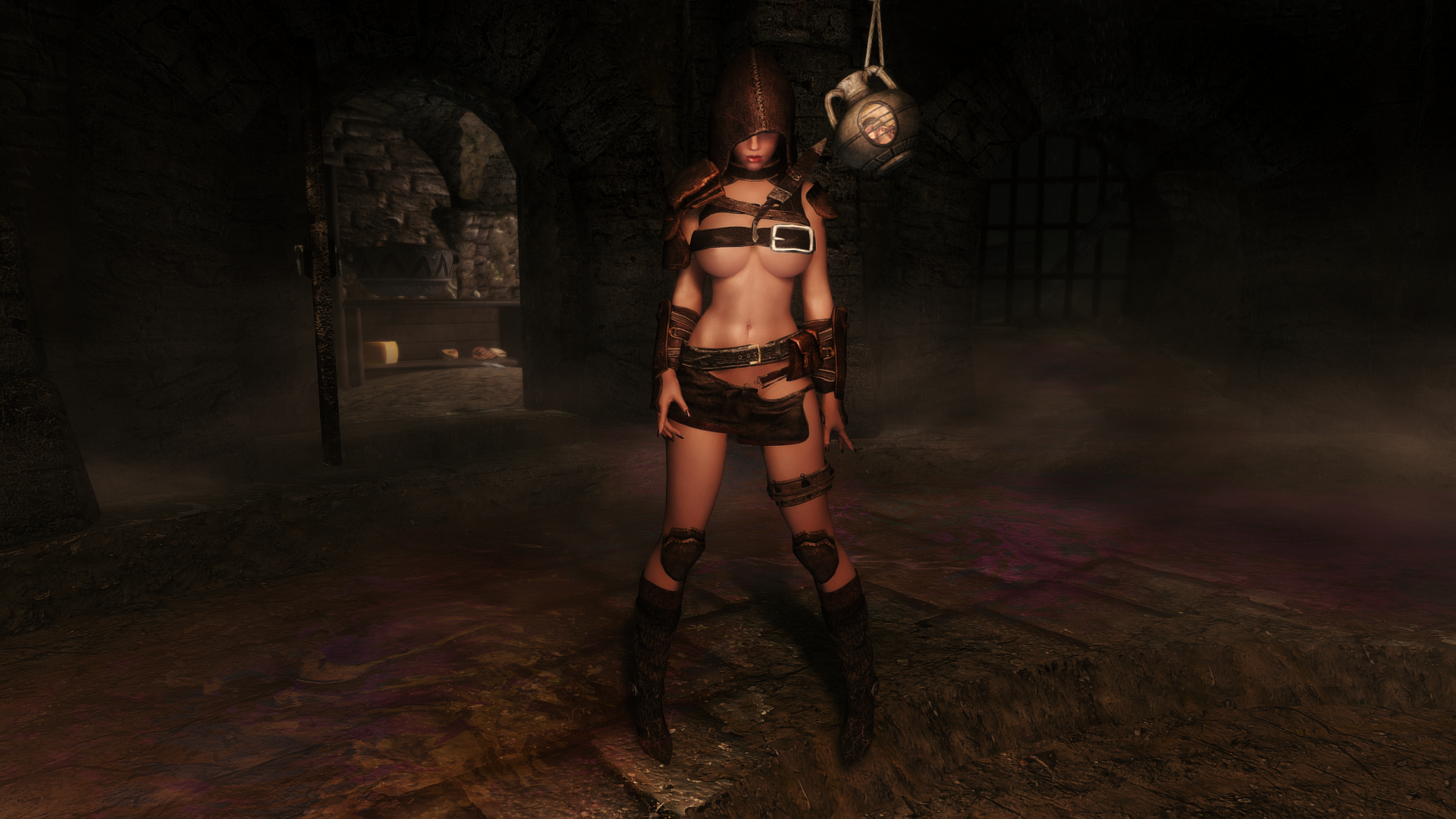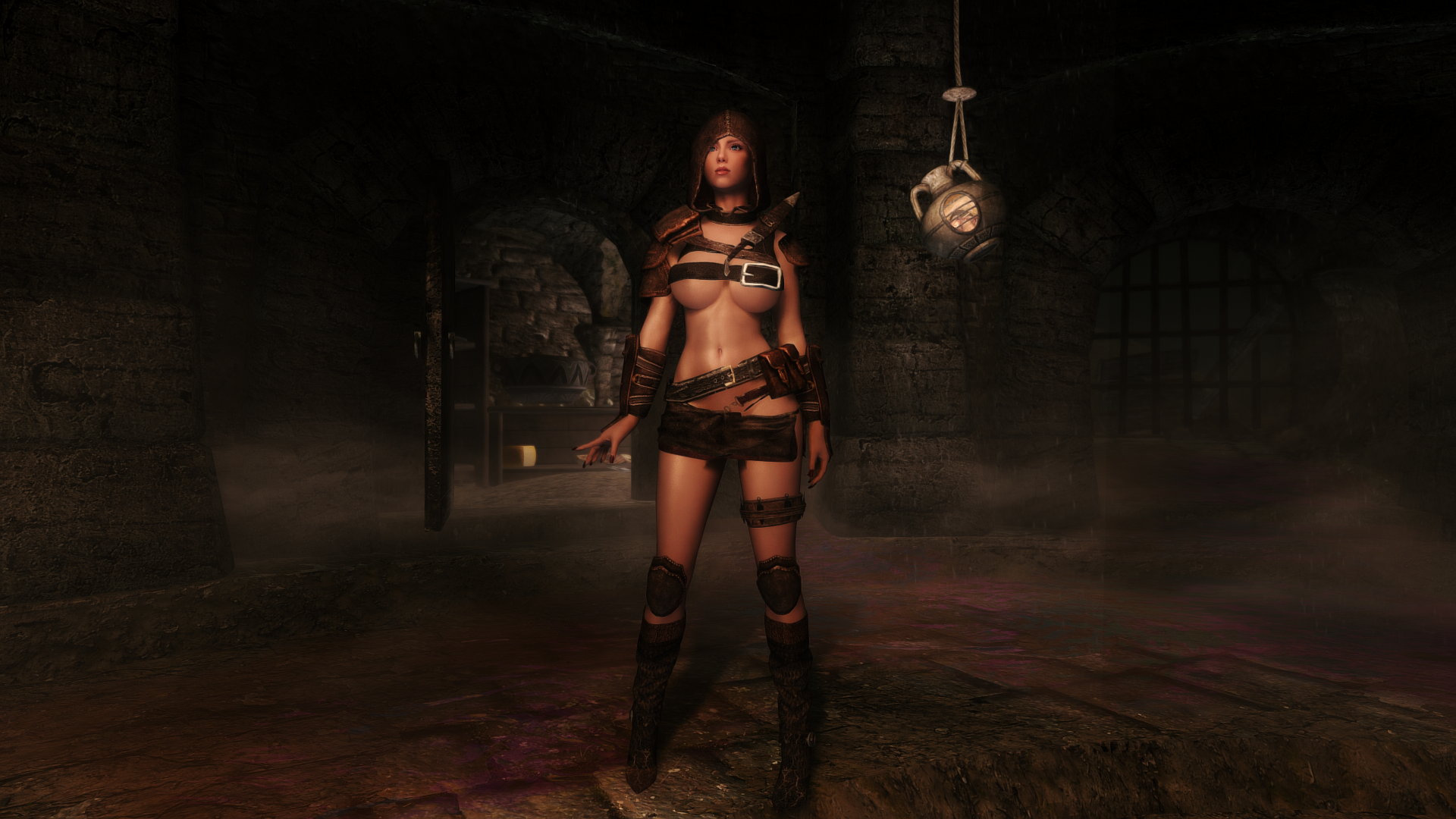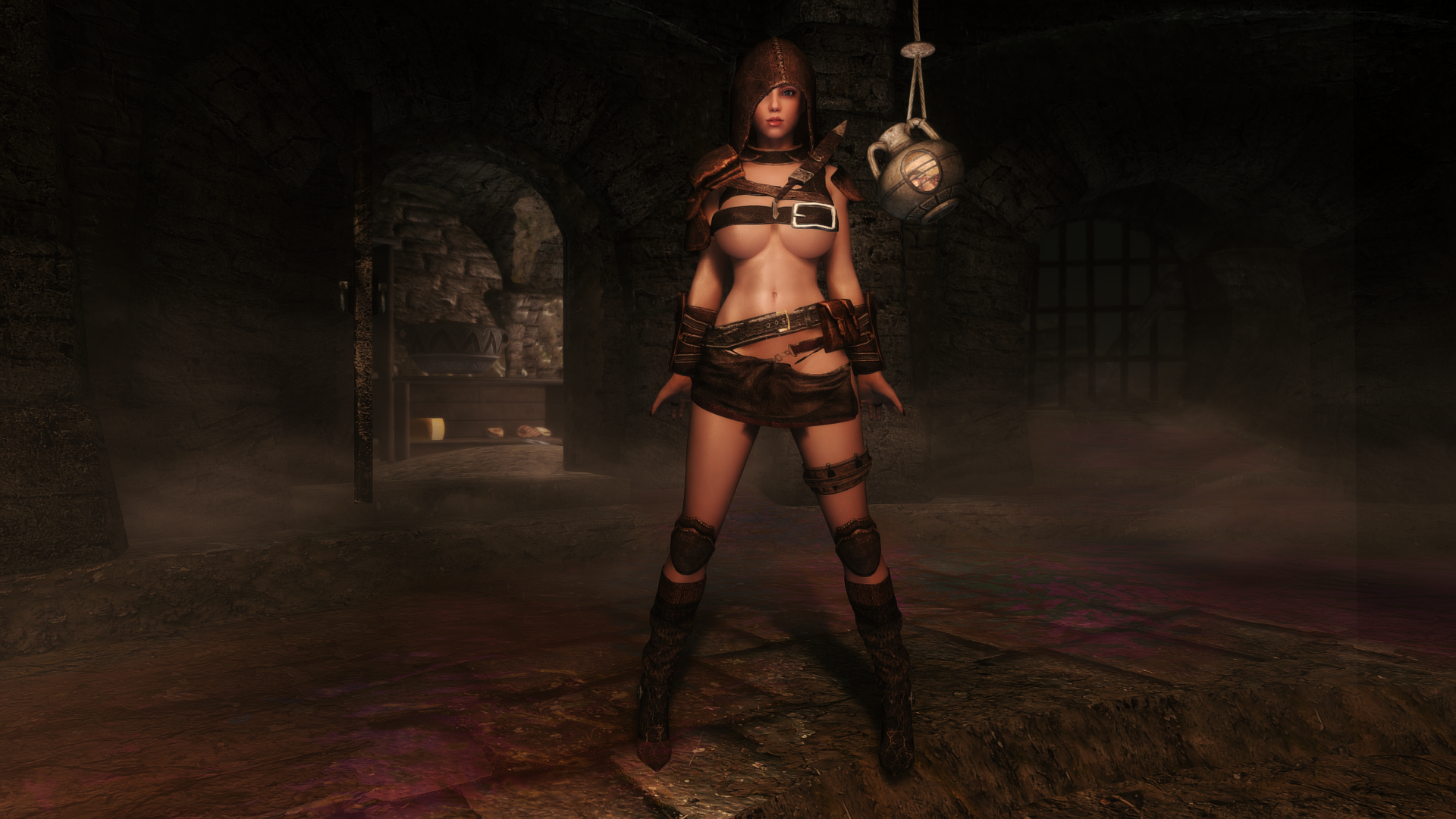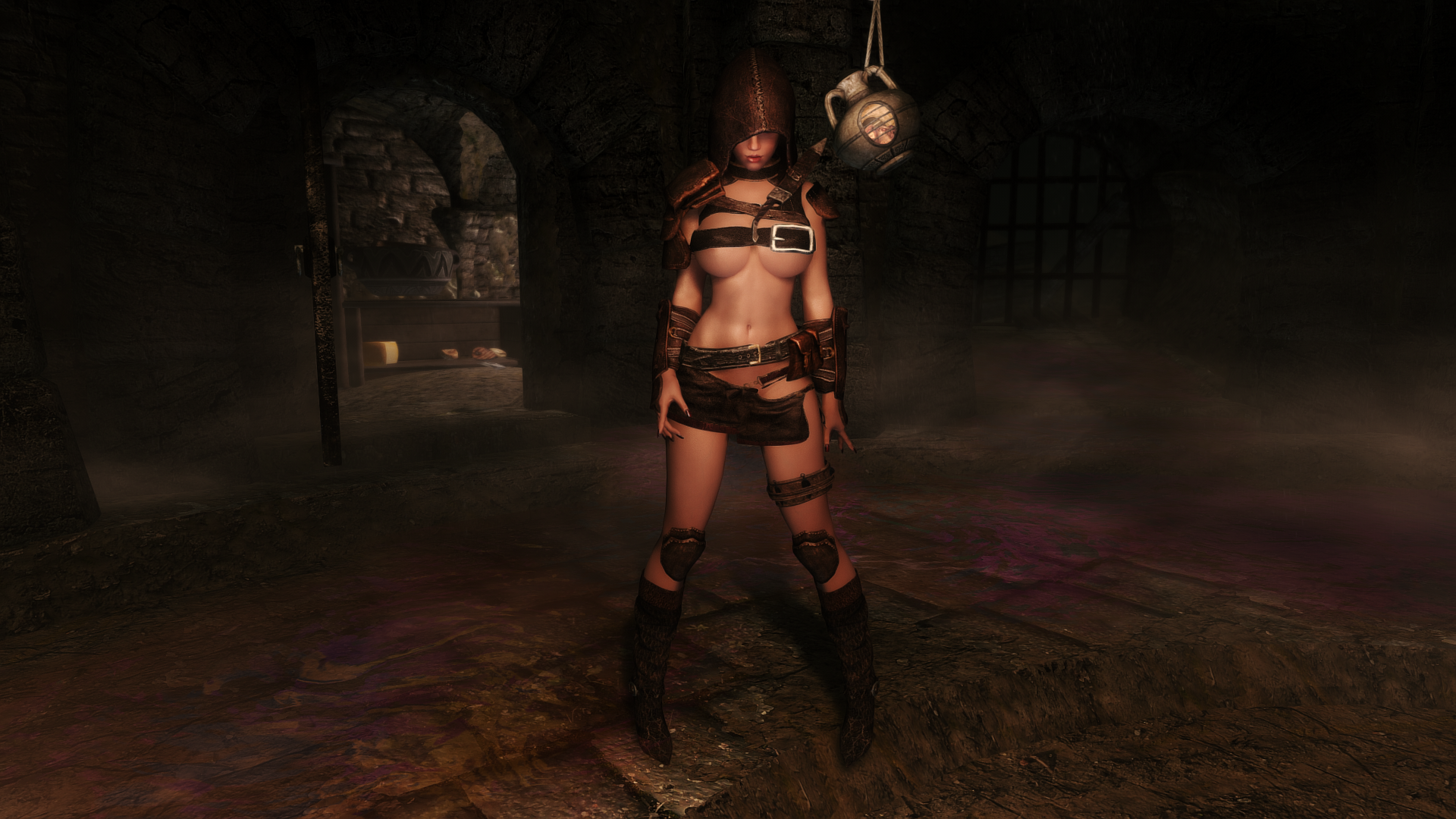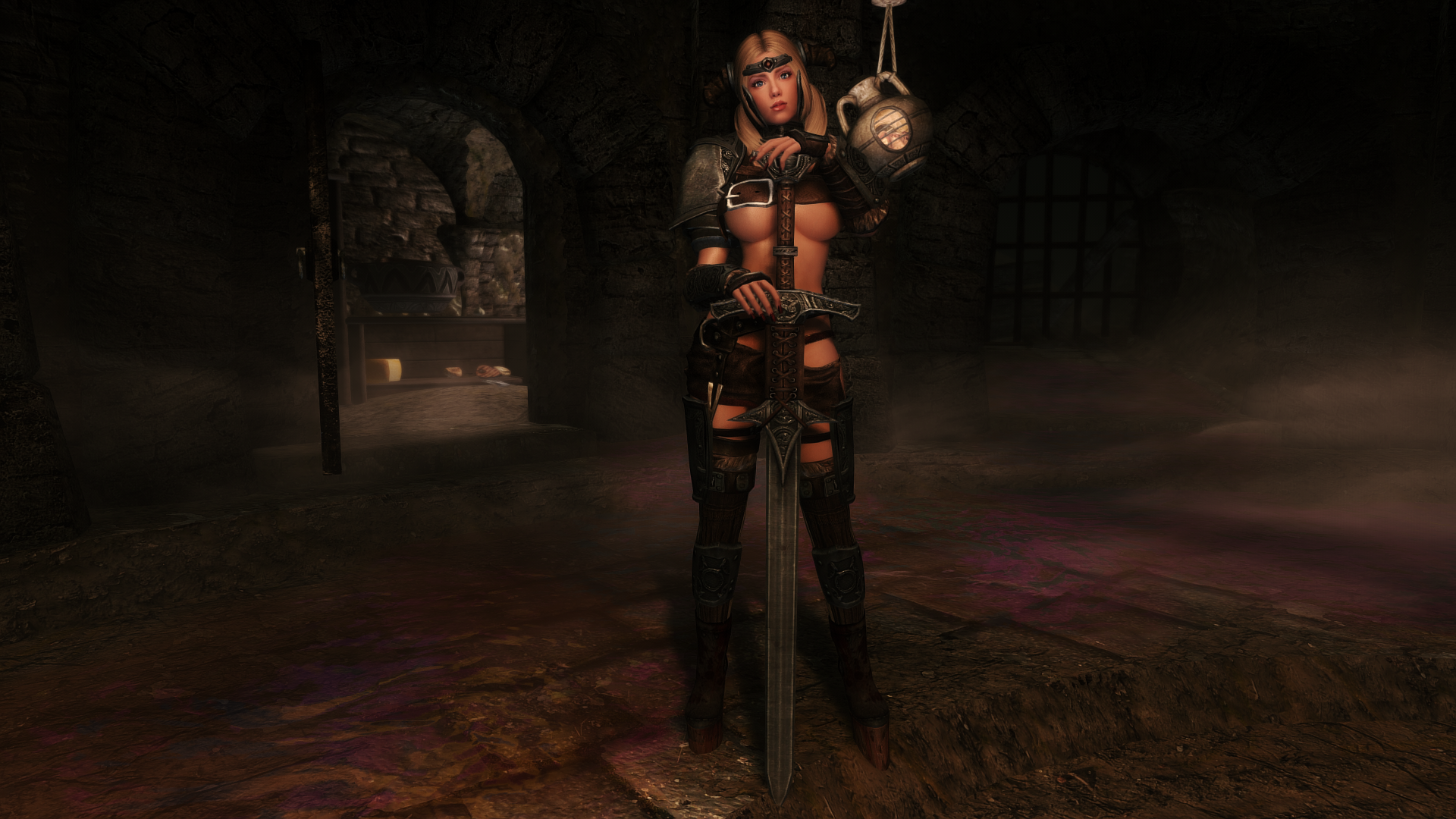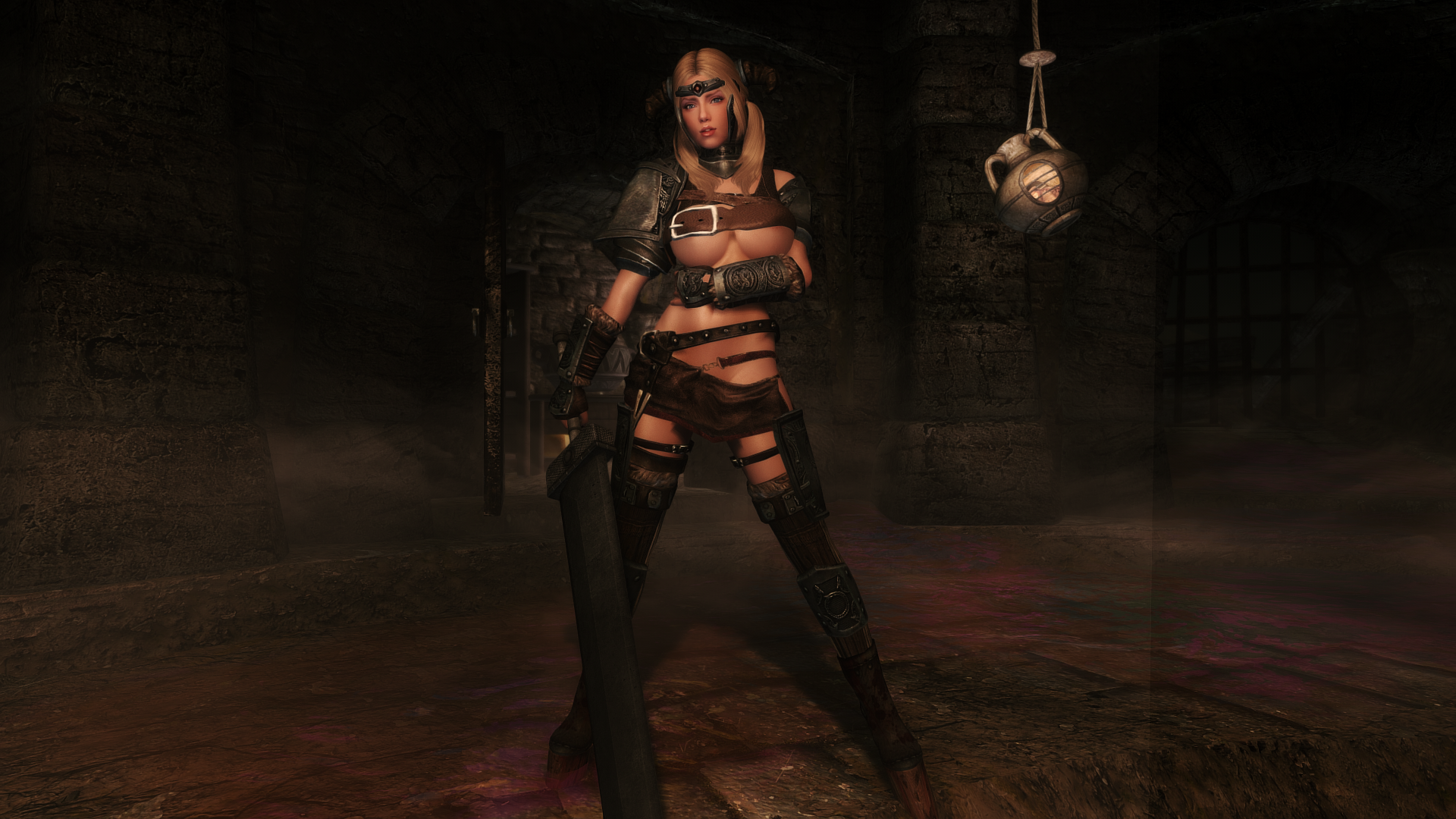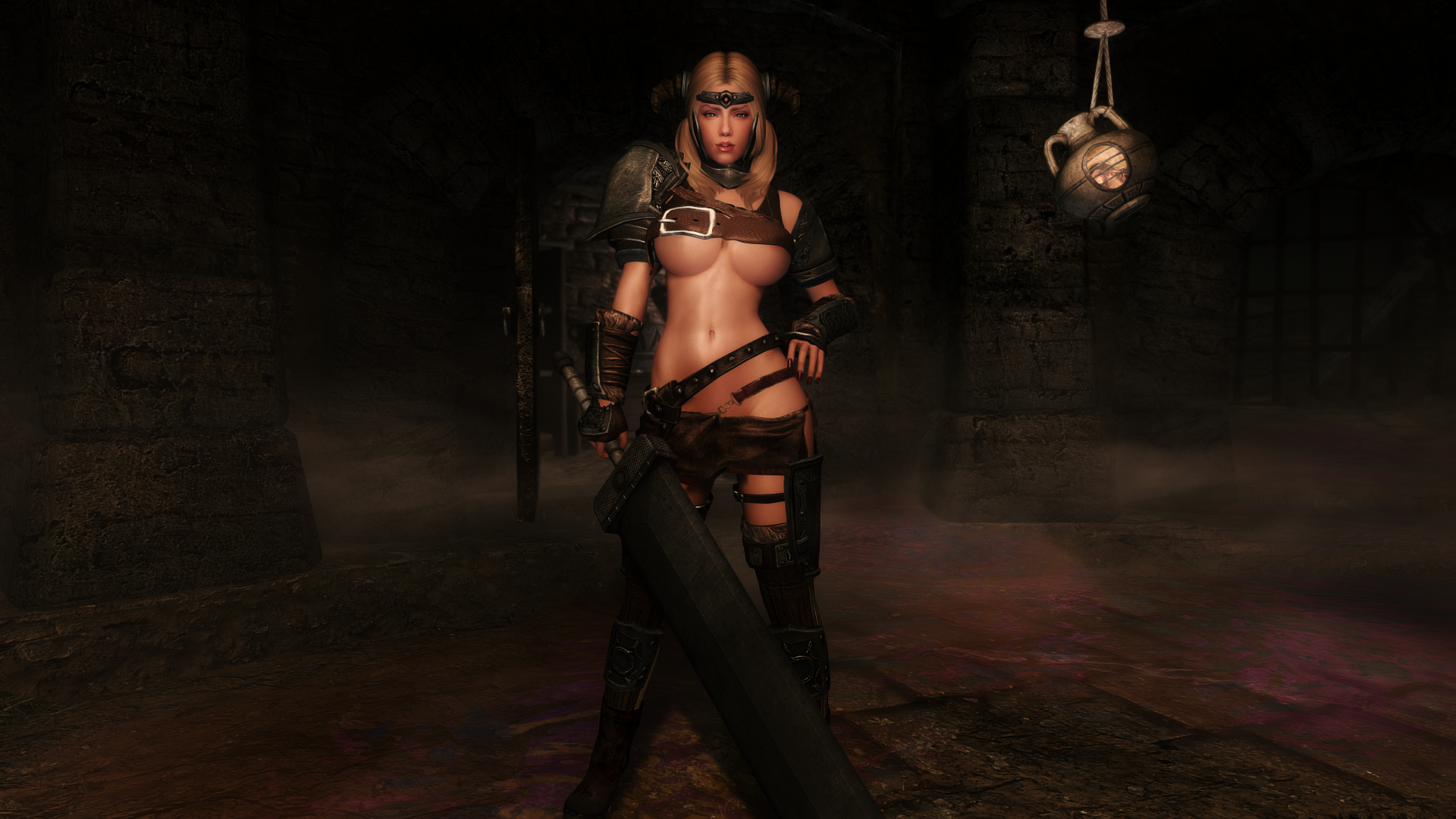 Finally I had all my outfits made but I was also starting to take notice of blog's like Cema's Blog and Tammie and Luna's Adventures. I started thinking about making my own stories and the idea to blend the two ideas together was formed.
This was my very first attempt at Skyrim storytelling, buried deep in the annals of the SSE screenshot thread where I'm sure none of you have ever seen it. This was probably the first glimmer of what would become Cassidey's personality. (Even I was once guilty of the much hated text between the screenshots play ?. At least I sorted it out before I started the blog). Also featuring some of my very first tweaks with cum meshes before I really had a handle on making them look good. Interestingly enough (to me) the stockings she has here are the same ones she uses today after years of using worse ones due to issues with her boots. Once my skills in OS improved enough I was finally able to return to these.
"All ready for my first day at the Mage's College."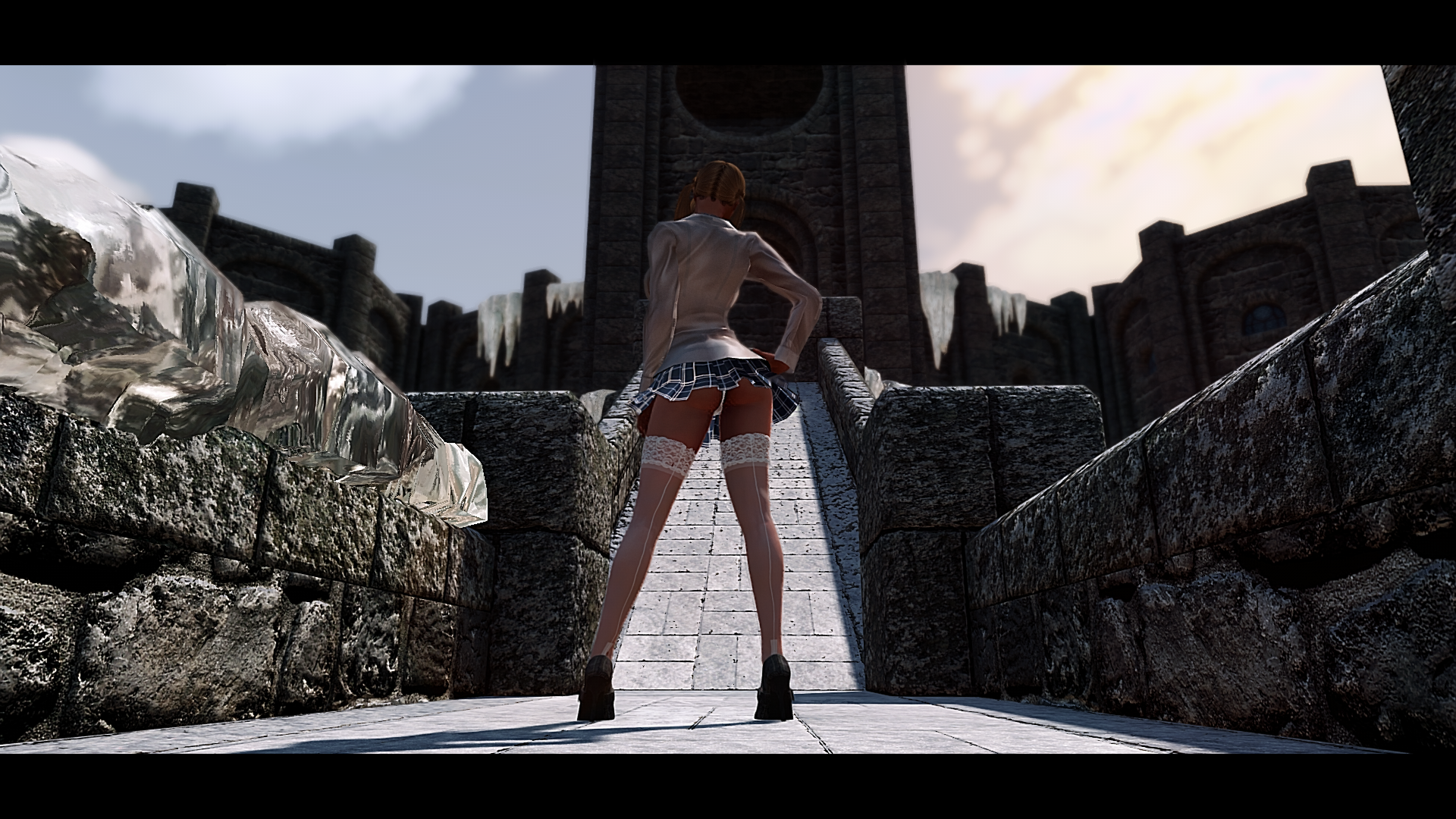 "I think I may have the wrong uniform..."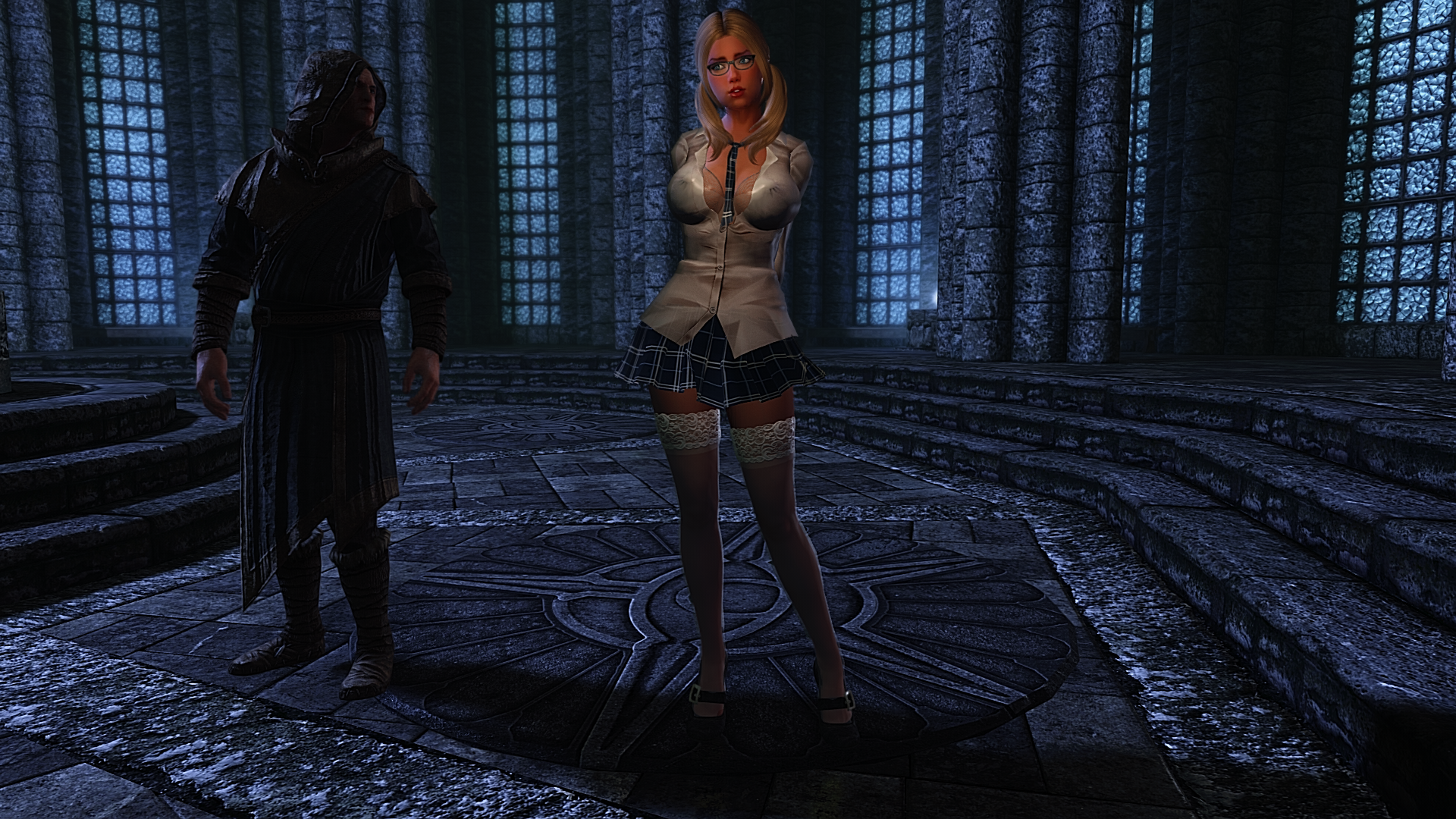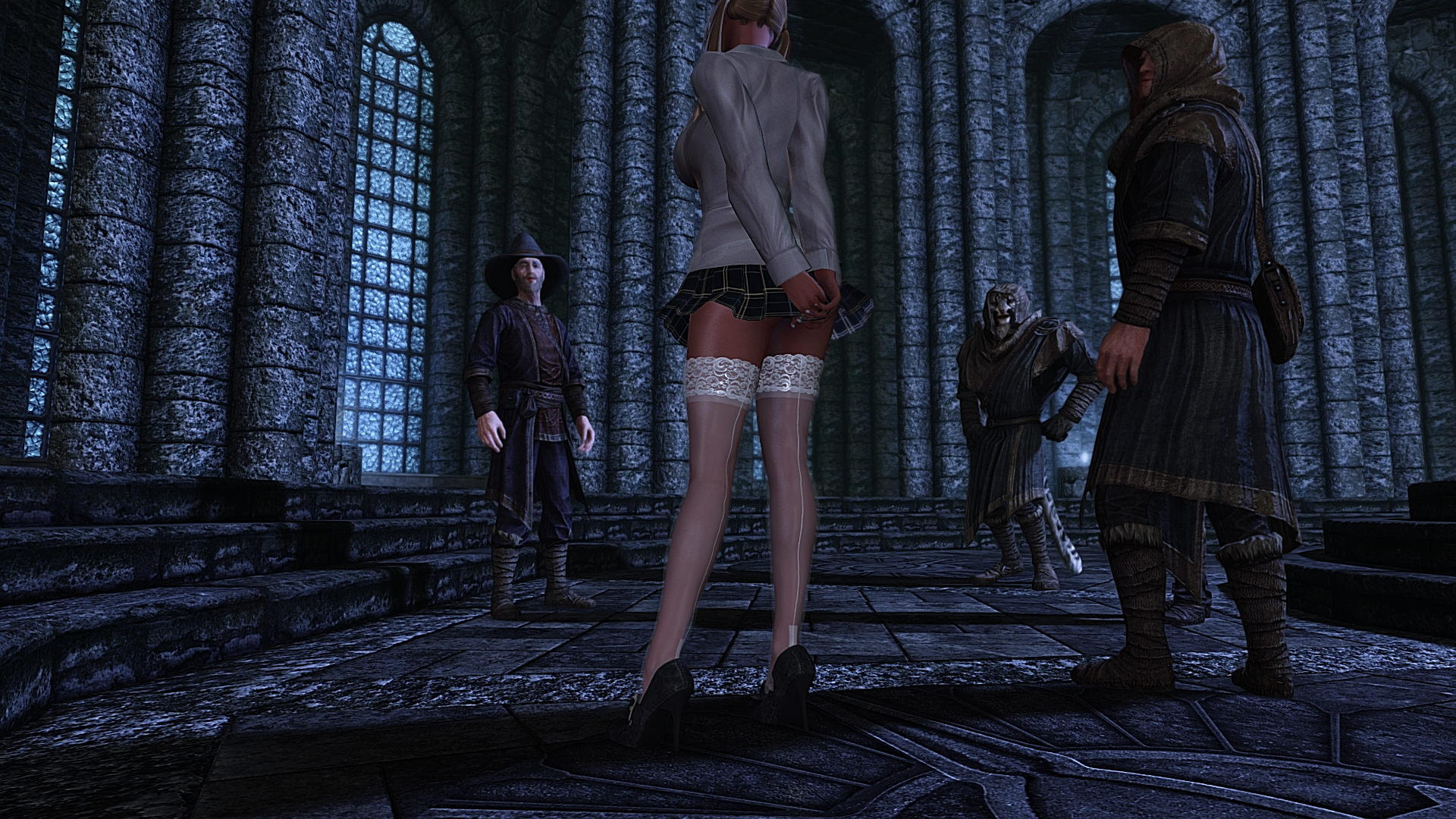 "And now I barely made it out of my first lecture and Professor Neloran wants to see me in his quarters. I bet I'm in trouble already... I bet it's about the uniform"
"Extra credit? But class hasn't even started... Mmmmmmfff!"
"Like this? Am I casting it right? Oh wow, is this a conjuration spell?"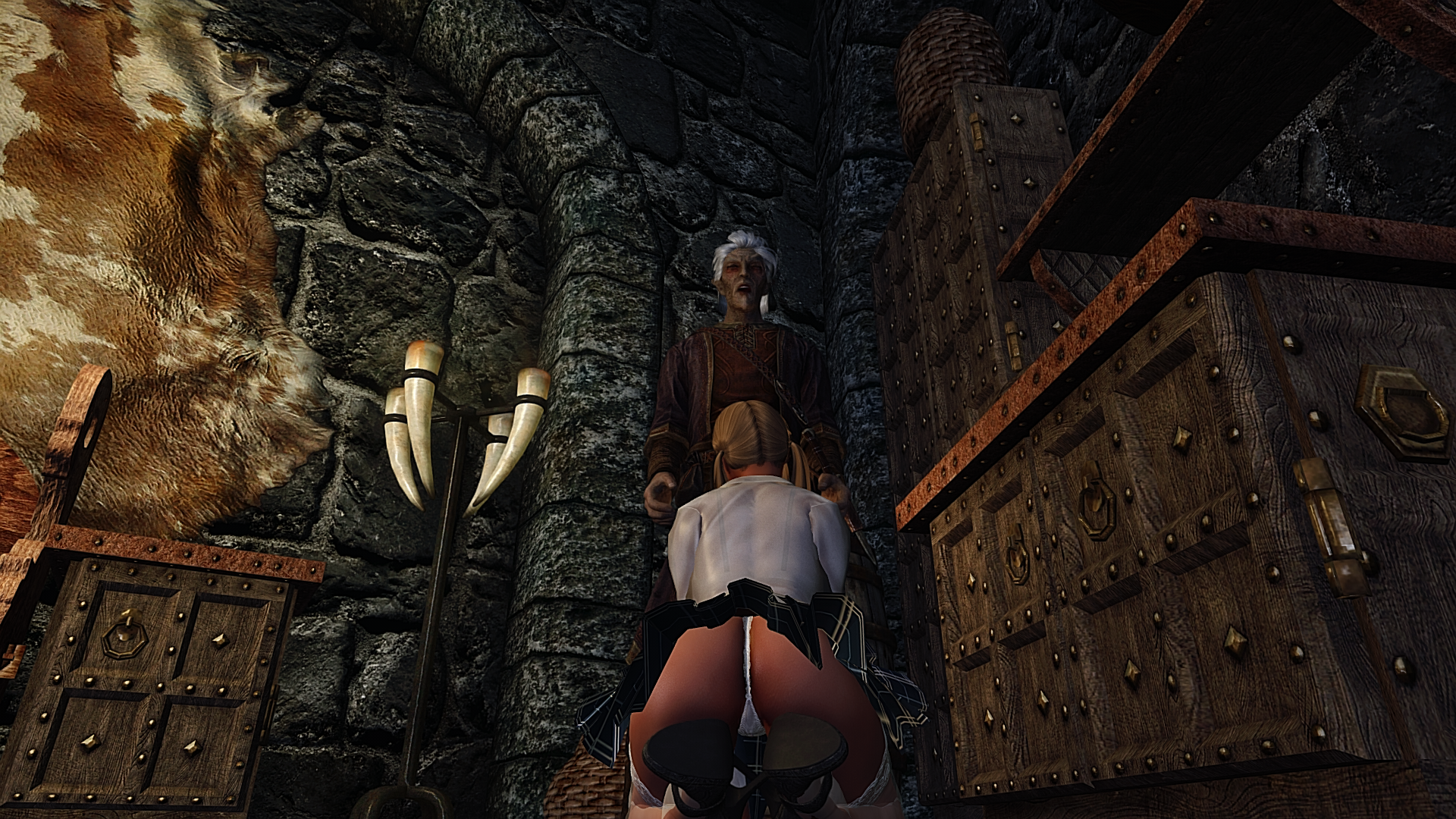 "That sure was nice of Professor Neloran to let me get a head start on extra credit like that."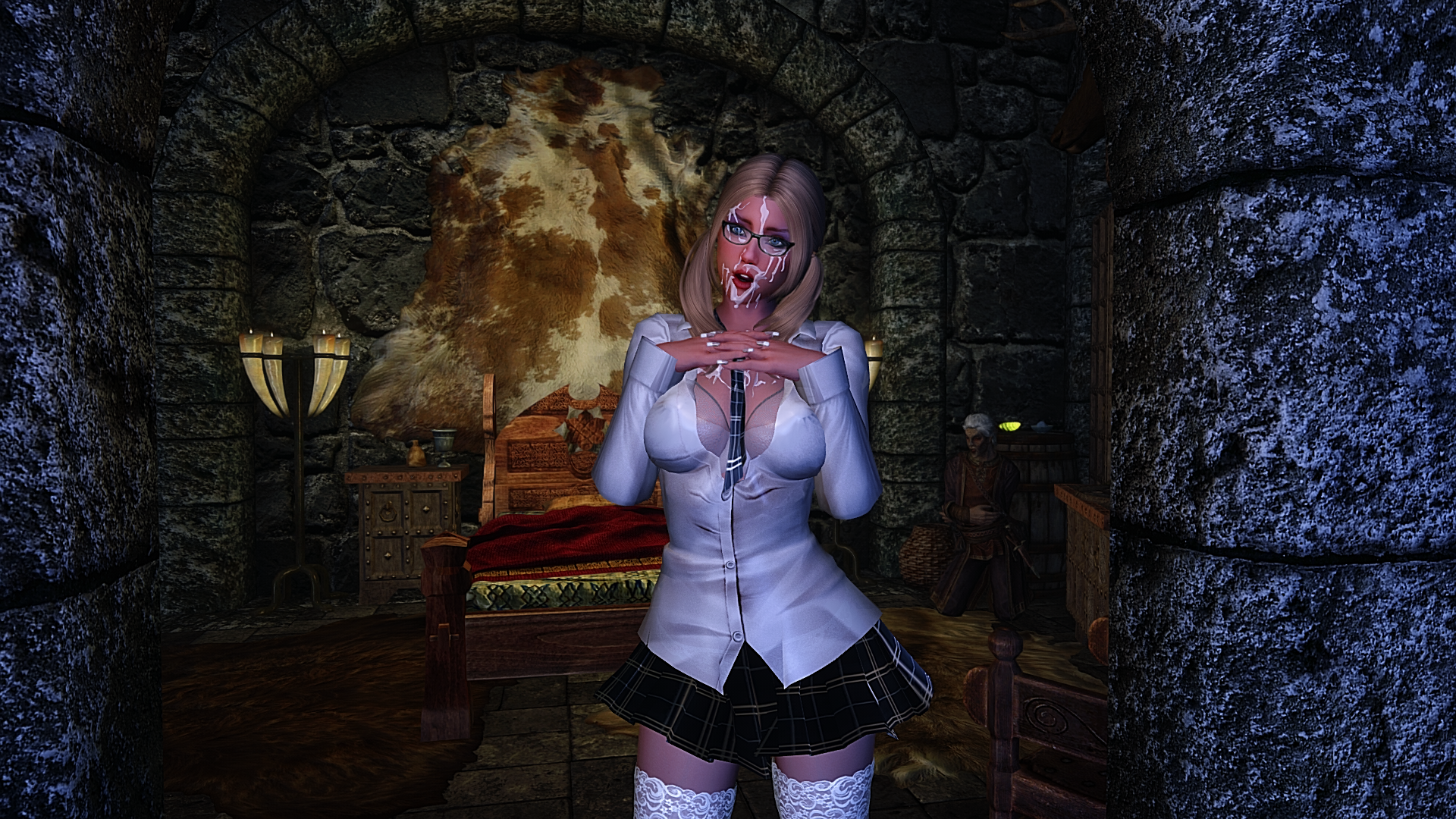 "But he never told me what this spell is called"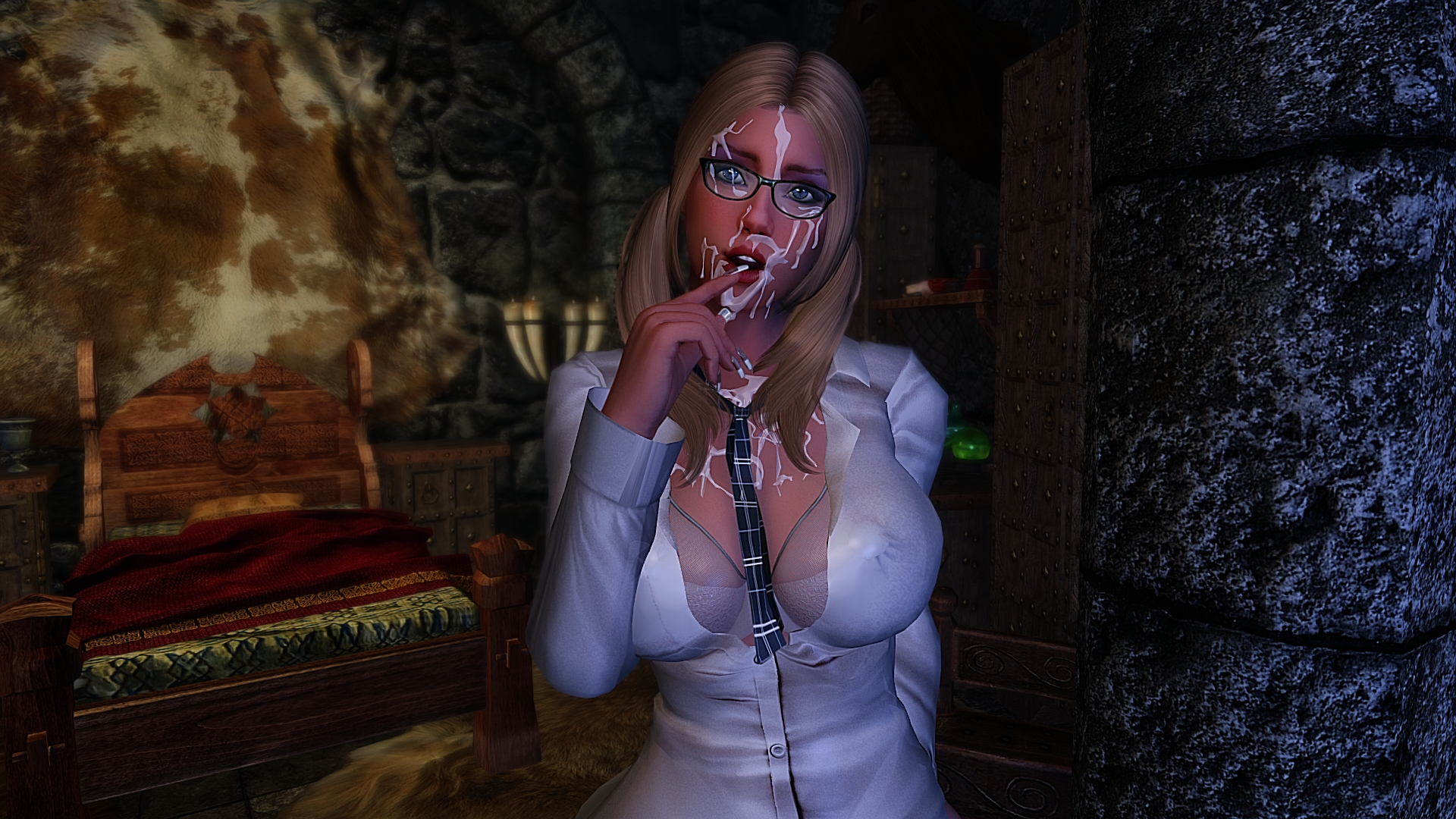 "Oh well, I guess I'll have to ask tomorrow at our next extra credit session!"