Juliet was Elisif The Fair's cousin. At an early age she was sent along with her cousin to be married to a nobleman and help strengthen relations between Elisif's family and the court of Solitude. But she was born to liderate. Become Juliet's personal bodyguard and escort her to fulfill her destiny as Empress of Tamriel.
Will be released when we reach 110 followers on 

!! Thank you for all the support!
Read Juliet's story here.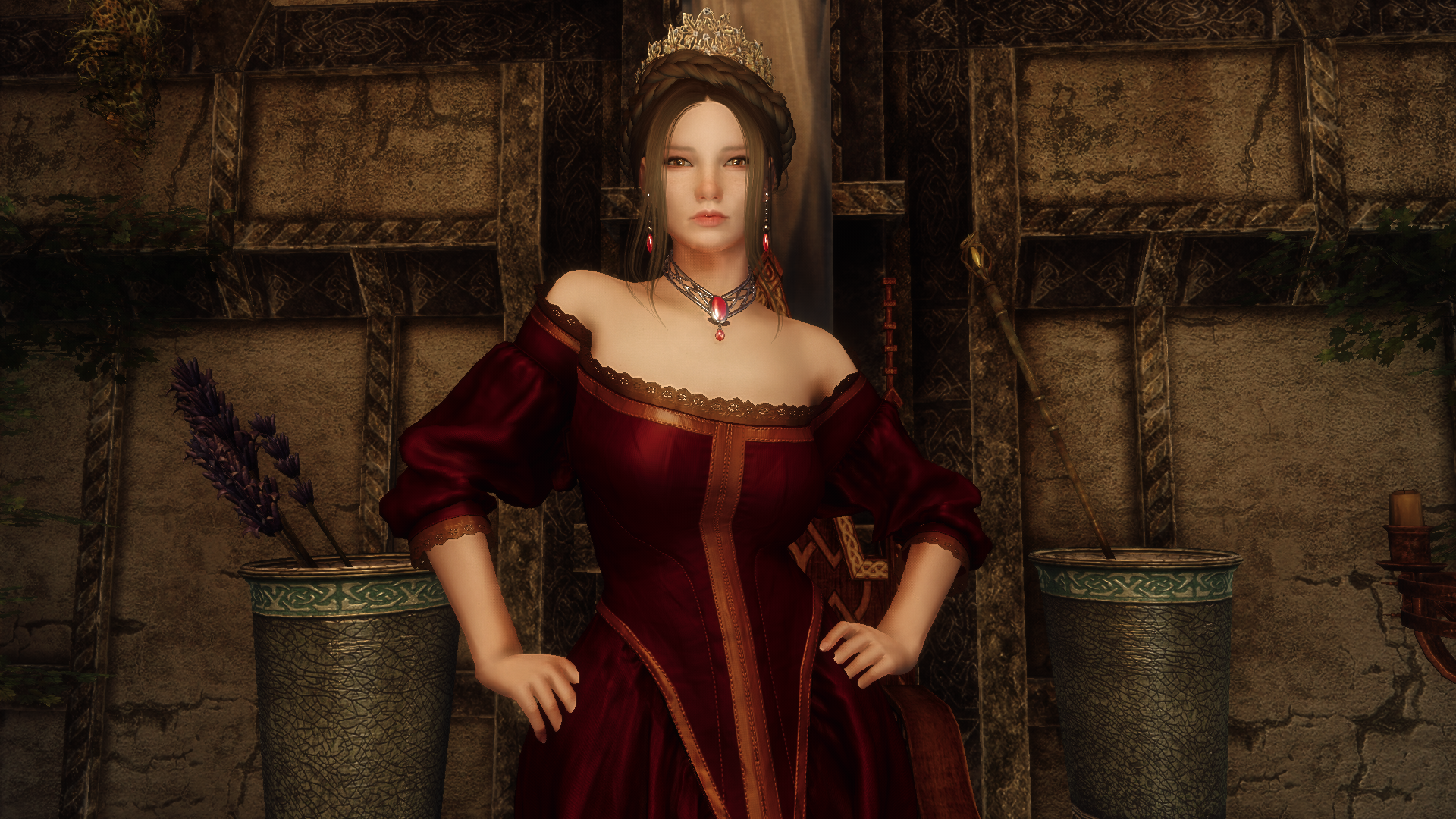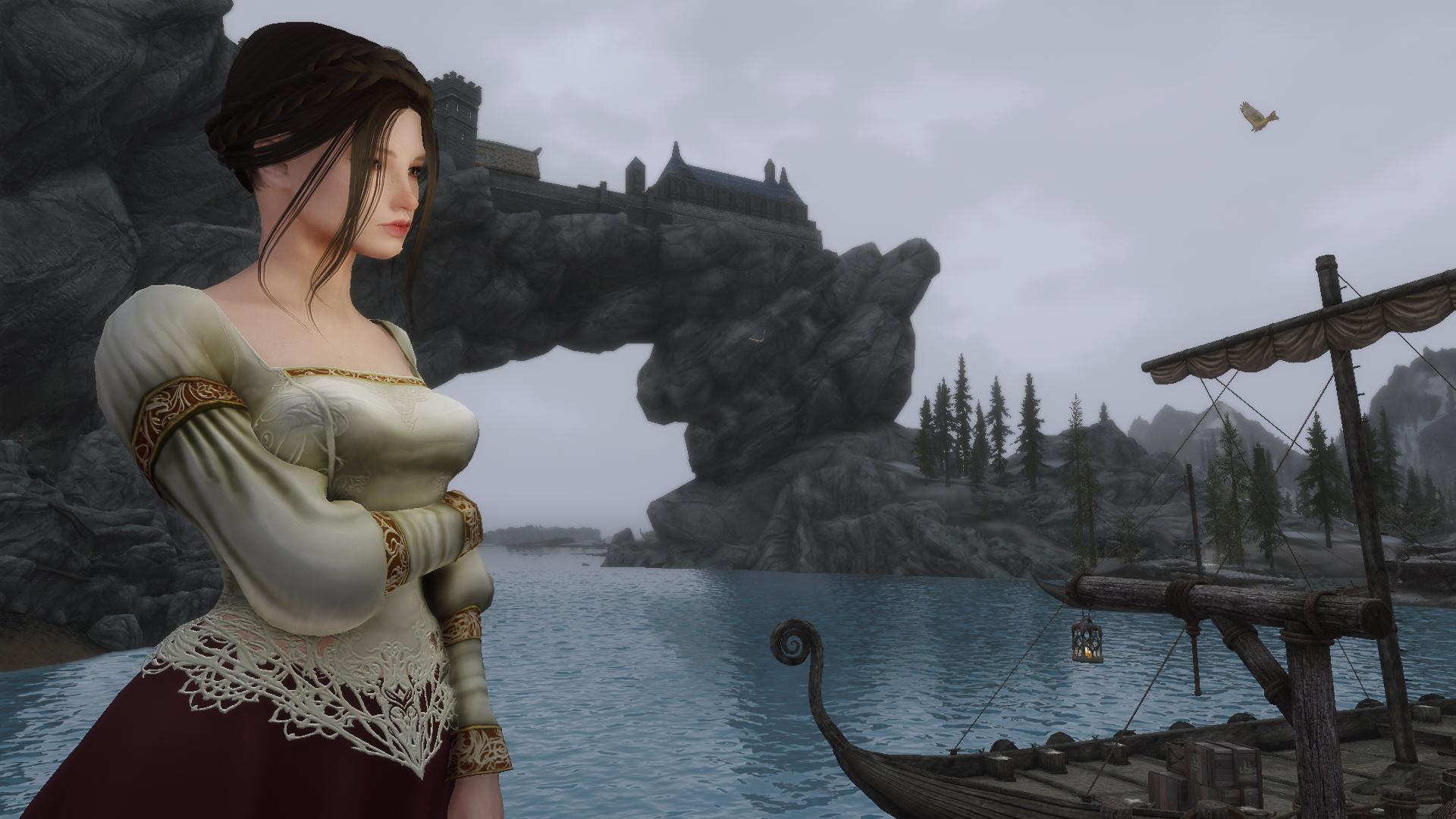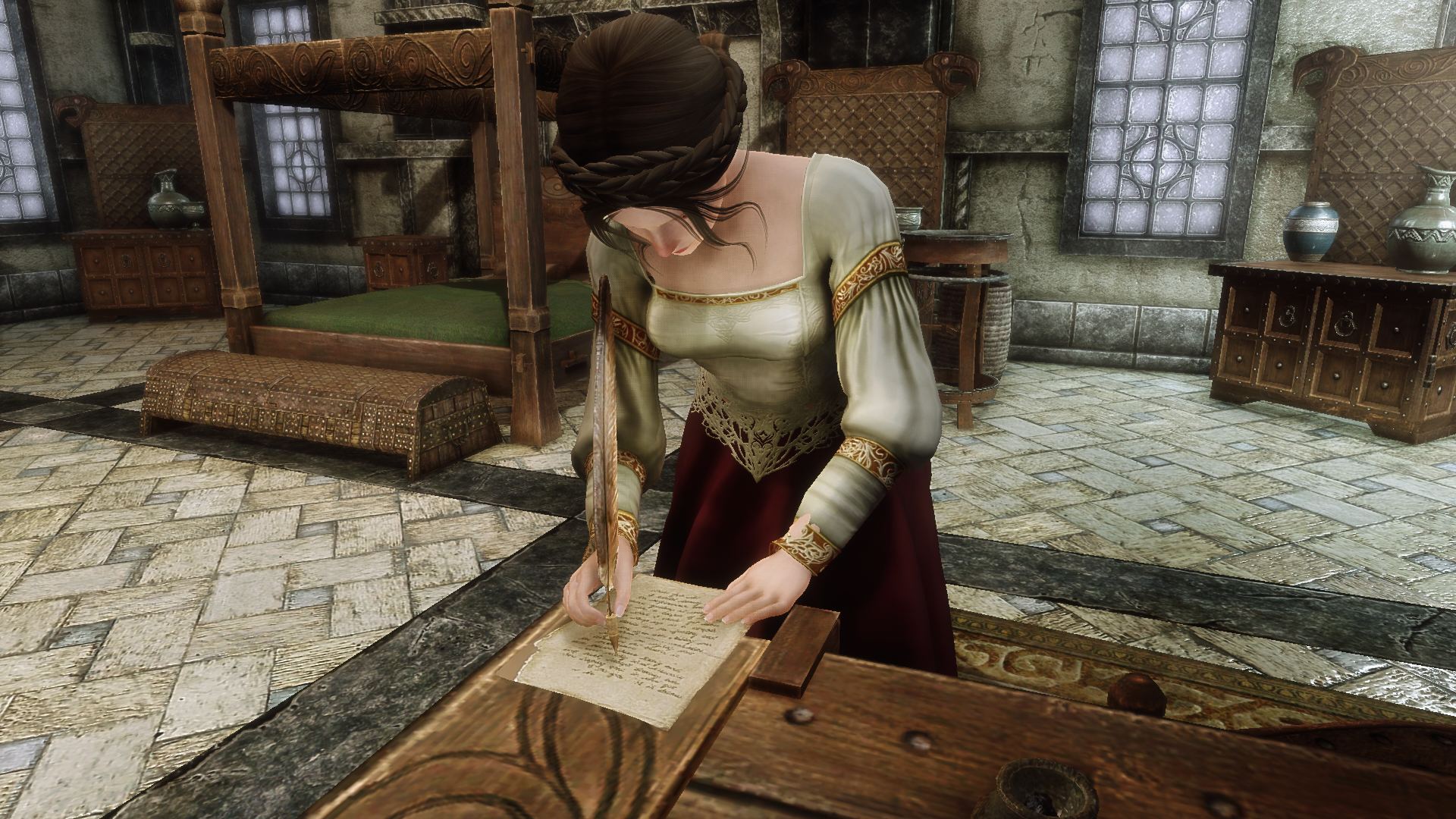 Name: Juliet
Hair: Brown
Level: 5 and will level up with the player.
Marriageable: Yes.
She carries a dwemer dagger and wears a Jarl Outfit.

Juliet has been exclusively made for LE and SE. Without ports of any type. I've personally tested Juliet in both LE and SE versions. Both work fine on my end. If you find any problem/bug, please report it to me (screenshots may be of help).
Outfits that match this story:
Noble dress from Divine Elegance

Kozakowy's 1600 Isabella De Bourbon Court Gown

Kozakowy's 1660 Gown

Kozakowy's 1700 Lady Sarah Churchill Gown

Kozakowy's 1760 Black Stays Corset Outfit

Kozakowy's Black Corset Dress
Body - Bodyslide Studio  - SE / LE
Skin -  Bijin Skin  - SE / LE
Brows - Enhanced Brows  - SE / LE
Eyes - Elegant Beauty Stunning Eyes - SE / LE
Hair - KS Hairdo's  - SE / LE
ENB - Rudy ENB  - SE / LE