Hello my dear Readers! 
Im happy to bring the second part of the crossover project I did with @Devianna . We finally finished the second story of the Dark Alliance.
This took a bit more longer time then initally planned, as it well got way more expanded then ever intended with more extra plot and scenes. 
Original idea was making two canon short story for both Trinn and Gauis Magnus what functions as an extra background and interactions for these character as well more screentime and extra story content for both Trinn's necromancer Chonicles and Gauis's role in Gwynolda's tale..
Now since Gauis isn't an actual protagonist in my story, this part is more linked to his story part of Gwynolda's story and set before it, as well some extra content for him.. As for Trinn since she is protagonist of these two chapters, she got a lot of screentime 😊
Check the first part of the Dark Alliance 😊
https://www.loverslab.com/blogs/entry/10288-necromancers-chronicles-dark-alliance/
Many thanks for @Devianna  for this crossover, it was really a lot of fun to make it and work with her together on this small project... We really enjoyed making the scenarios, writing and the planning together..
Have a fun 😁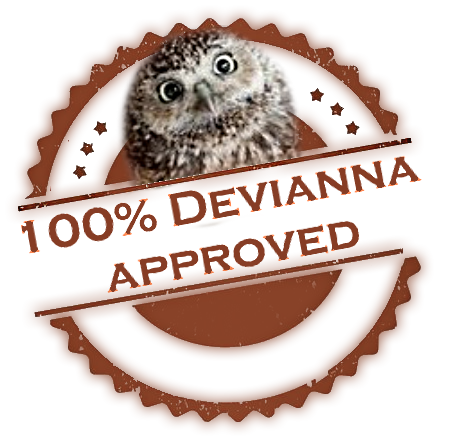 The Dark Alliance
part 2
Few months ago...
City of Solitude Greeted a few powerful guest in that day...
At Castle Dour, the Imperator Magus was on an important business in Skyrim, noticed the growing problems of the province, but he got an unpexpected visitor...
He was interrupted by his old Ally... Trinn, who brought bad news to him..
She merely waited til he finished his talk and waited to be noticed.... Until Imperator Magus finally acknowledged her pressence and dismissed the local legatus..
Gauis: An unexpected Visit.. Greetings Trinn, is there something to discuss? Im rather occupied with Imperial business, unless its urgent we can discuss it later
Trinn: And here I thought you'd be glad to see an old friend. The Empire takes all of your time, eh? But I'm afraid this isn't a simple social call. I have news that may be of importance to you and I also require your assistance.
Gauis: You choose pretty bad time.. You could ask an meeting and things would be more polite... Now then whats the news?
Trinn: I have met an old...acquaintance...of mine. Her behavior has always been erratic even by necromancer's standards. She's unpredictable and bloodthirsty. Previously she kept herself occupied with smaller "projects", but this time I feel she poses a threat not just to a random village, but to the whole Empire. And more specifically - to you.
Gauis: Who is this person and what exactly she plans?
Trinn: I know her as the Defiler of Death, though she may go by other names as well.

Trinn: We've crossed paths on occasion some decades ago. She is powerful, crafty and completely insane.
Trinn: She wants to topple the Empire and picked you as an interesting toy to play with. And there's nothing she loves more than to break her toys. Completely.
Few hour ago...
Trinn was called to an meeting from a fellow necromancer, who she barely knew....
Trinn was called to the hall of dead in solitude...
Outside of a few encounter she not really know a lot of this person, outside of her used name "Defiler of Death"..
She scouted any undead pressence and living with her magic to see, is this a legitime meeting or just a trap by some foolish persons who think they can challenge her....
Place was empty, nothing here outside of the dead...
She noticed something very strange...
Arkay was missing here, no signs or aura of the Divine...
She knew already something was off with the crpyt.. the signs of very advanced, yet uknown type of necromancy is everywhere...
The entire place was full of it... from bone to bone...
In the end the meeting was real thing, there was indeed an powerful necromancer around..
She merely walked to the meeting location in the crypt.. to meet the her...
She reached the place, and just waited a bit, examining the magic around the place...
Her: Its always pleasant meeting an old friend, been a while Lady Trinn.
Trinn: We are hardly friends... Just two people sharing an interest in the Dark Arts. What do you want?
Her: How mean !.. I thought asking you to join a little fun, maybe I could lend help to you in your goals for joining me..(chuckles)
Trinn: Your knowledge of necromancy is indeed extensive, but I doubt there's anything you could possibly help me with. What 'fun' are you planning this time anyway?

Her: Just a little chaotic fun

Her: I want kill the Imperator Magus to tremble the entire Empire... But thats not everything, I want raise an entire city as undead to start a bit of apocalypse for Skyrim...
Her: Its been while since the dear Wolf Queen brought fun here..
Her: Sounds exiciting rights? How little magic and killing one person can cause events what makes the Daedric Princes pale.
Trinn: But this...this is madness. If Imperator Magus dies, do you realize the utter mess that will follow? Every gang, every crazed cult, every upstart noble with a modicum of self-interest will fight for power, territory, resources. Not to mention if you raise a whole city of the undead it will turn everyone's attention at anyone who practices our Art.
Trinn: I cannot let you do this!
Trinn : I will not have everything I worked for be jeopardized by some maniacal Lich without any self-restraint.
Trinn destroyed her pretty easily, merely used the spell she mastered in the centuries..
An magic what disables and destroys the lich's connection, making them vunerable to death and easy to absorb their power..
She created it a reason, cause she knew not all liches like her.. Some of them need to be stopped before they cause chaos..
However, her magic was strong and still lingered, like if nothing happened...
While Trinn got close to the exit..  she noticed something was definetly not right...
Her: Disappointing choice Trinn...
Her: From a hundred years old Lich such reaction, You still clinging onyour humanity..
Trinn: Through all the centuries of my unlife I have learned that senseless destruction does not benefit anyone in the long run. It seems it is a concept you still struggle to grasp.
Her: I do not care for concepts what I simply don't not understand anymore due my nature... Who cares of that Mess? Gangs, cults of weak entities and civil war? You concern yourself with trivial matters.. Isn't obvious what is follow it? Chaos and death, everything may differ, but in the end the results are the same.. Death is just another of the trivial concept, you can see I am here again..
Trinn: So you have a few tricks up your sleeve. Impressive. But you are not the only one.
Her: Your body is strange, I couldn't take over like any other undead... You like the living..

Trinn: You think you know everything there is to know about life and death... 

Trinn: Your arrogance and desire for chaos blind you. The only reason for your actions is boredom... 
Trinn: You're nothing more than a rabid dog with an arsenal of magic stunts.
Her: Are you done yet?

Her: Boredom yes, what else could I do with this much power outside of being bored? Everything is just meaningless...
Her: I don't have anymore those concepts to care, even chaos just nothing more then a mere distraction to entertain myself.. And in the end no one can stop me.. Not you, not the Divines, Not the Daedras, and not Him.. Please Spare me of your ramblings..
Trinn: I must warn Gauis. She may be mad, but she is not a fool. A necromancer of her caliber is extremely dangerous. If she is not stopped then the Empire really might fall. Ugh, I hate such complications.
Gauis: One mere necromancer and some undeads are not necessary the worst thing I ever faced...
Trinn: If she was a regular practitioner of the Dark Arts I wouldn't have bothered to warn you. She plans to destroy cities and raise them as her own personal army. And unlike me, she doesn't care who her undead soldiers are. Women, children, elderly - everyone you have been trying to protect all these years.
Gauis: Interesting after the dealing with Skyrim's current problems, I will focus on her. If her plans are true she need to be taken care..
Trinn: Don't underestimate her, Gauis. She's a match even to your skills, and I'd hate to have to resurrect you as a shade. It just wouldn't be as fun. Anyway, back to the other reason I'm here. I have found something that might be of use to me, but I need it decoded.
Gauis: Don't worry I can handle her.. So what exactly you found?
Trinn: Remember the reason why I originally came to you? I've found the instructions for that trap, but they are written in secret cipher. Have you ever seen anything like this?
Gauis: Yes.. we can decypher it when Im done with everything... alright?
Few months Later
Trinn decided to settle in Riften hold, due the big oppurnities of business and crime around the city.. More benefitial alliances and of course coprses and souls for the army she promised..
Trinn: Ugh, Riften. Corrupted city filled with thugs, thieves and disgusting smells.

Trinn: Not my favorite choice but I can get anything I need here through the underground markets.
Trinn: Time to look for a suitable house.
End