DOWNLOAD LOCATION,
Last Updated Aug 07 2017 09:34 AM
I call this Image, 'The Two' . . .

. . . (Psssst... That girl behind me is a dirty dirty girl!!!)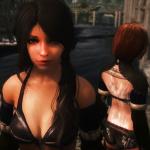 -----
26/10/2015 UPDATE: User BitWolfy has updated my mod for v1.6 sexlab (Cheers Bitwolfy)
please download the 2.2 version and overwrite the esp with the newly added esp from bitwolfy
Previous Updates
Spoiler
NOTE: Please reset Sexlab to use this mod, or Start a New Game!!!.
(MCM --> Sexlab --> Install Menu --> Reset)
ENB Recommended Mod! ... this MOD has been designed with ENB in mind! Please see Screenshot Comparisons of ENB ON/OFF
-------------------------------------------------------------------------------------------------------------------------------------------------------
We have the First SEXLAB Bukkake mod.
Why did I make this mod? Because I like the Cum on Clothes Look more then only nudes! & Bukkake is Cool!
My New Textures came out pretty good!!!
Please try Xuniana's Alternative Textures for my MOD
I Recommend using ENB for this mod.. The textures will look so much better with ENB. (TOP Images = ENB On)
ENB ON ---- DAY ------------------------- Dusk ------------------------- Night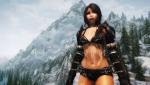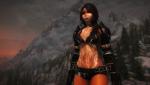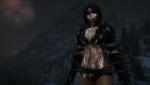 ENB OFF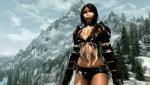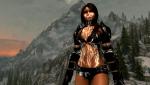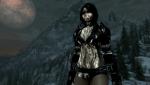 I have a ENB Performance guide for a few extra FPS... Click here.
I like the Cum on Clothes Look more then only nudes!
More Screenies
What is this MOD?
In Sexlab or any adult themed Mods, I noticed that cumshots are not ever on the armor, I disliked that, maybe a personal thing... I dunno, but I feel armor needs the same treatment, just like real bukkake.. it's not always on skin!
I noticed that Oblivion's Lovers with PK did have cum on the clothes..
I have created 4 Spells to allow a 4 leveled cum effect so you can shoot your target to cover them or yourself!!!! hahaha
The Bukkake Multi Leveled Cum spells were created by me.
I have built up my own textures entirely, I Hope to improve the Textures over time.
Install Changes for 1.3+
Ok, Major difference!
And remember to enable the ESM.. The older versions of ScocLB was a esp.
Now it's a ESM master so the sexlabscoclb.esp can use it....
LOAD Order,
IMPORTANT *** Please make the ESM last of all your ESM's (scoclb.esm) and my ESP (sexlabscoclb.esp) last of all your ESP's
Upgrading,
If upgrading from v1.x
***Please delete previous ESP from v1.0-v1.2, as it's now a ESM!!! MASTER!***
All I have done is swapped sexlab's cum spell to use my spells and allows bukkake on a sex
You can still find the Books in the bridge area..
How to use my MOD.
-----
Option 1. Does not require SEXLAB!!!
(Can use this as point and shoot style) This option doesn't actually require the SEXLABscoclb.esp file.
You need to Learn the spell, by picking up a book in the riverwood area. Please cross the bride from riverwood and just before the bridge ends, on the left are 4 books... Below the street signs for directions.


Read the books to learn my 4 spells,
1. Long Self (Leveled Cum on self Effects last longer)
2. Short Self (Leveled Cum on self Effects last a short time)
3. Long Target (Leveled Cum on a Target Effects last longer)
4. Short Target (Leveled Cum on a Target Effects a short time)
-----
Option 2. Requires SEXLAB (and the extra SEXLABscoclb.esp file to be enabled)
1. You don't need to learn any spells or anything for this to work
2. You simply do the naughty deed and if the deed is done within a specific time (Within Minutes! don't leave it too long.) the effect increases to the next level texture.
3. I recommend the SEXLAB mod which allows random NPC sex. or the Mod which allows Target sex.
4. It is advised to start a new game or at the very least use mcm to reset sexlab
To Uninstall,
Please Let me know of your thoughts.. the good the bad & the ugly..