Welcome to LoversLab
Register now to gain access to all of our features. Once registered and logged in, you will be able to create topics, post replies to existing threads, give reputation to your fellow members, get your own private messenger, post status updates, manage your profile and so much more. If you already have an account,
login here
- otherwise
create an account
for free today!
Submitter
Gothuska
View other files from this member
Latest Version:

2.2.5.5

Submitted: Mar 20 2017 08:29 AM
Last Updated: Jun 13 2017 08:26 PM
File Size: 22.61MB
Views: 24099
Downloads: 603
Requires: The latest Official Skyrim Patch, FNIS, SexLab Framework, SexLab Aroused (or SexLab Aroused Redux), SkyUI, Fuz Ro D-oh, Brawl Bugs Patch, SexLab TDF Prostitution and Pimping (the former "Aggressive Prostitution") v2.2.5.5, TDF Adds 15 Independent prostitute quests
Special Edition Compatible : No
Download TDF Aggressive Prostitution - y TDF Adds 15 Independent prostitute quests Spanish 2.2.5.5





Misc sex
Sexual content
Prostitution
Prostitución
Translation
Tradu
Traducción
Spanish
Español

6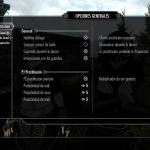 TDF Aggressive Prostitution
Descripción
Este es un mod bastante sencillo que añade opciones de diálogo para iniciar la prostitución del Jugador, de los Seguidores y de los PNJs. Otros mods de prostitución encontrados en LoversLab hacen que la prostitución del personaje femenino del jugador sea redundante, así que esta característica puede ser inhabilitada en el menú MCM de este mod. Independientemente del sexo del personaje del jugador. este puede prostituir a los Seguidores y a los PNJs femeninos o masculinos. La característica clave de este mod es el control sobre la prostitución de Seguidores y PNJs.
Necessitas del:
SexLab TDF Prostitution and Pimping (the former "Aggressive Prostitution") v2.2.5.5
TDF's Prostitution and Pimping Independent Prostitutes Plug-in
Descripción
Agrega 15 missiones de proxenetismo que una vez completadam van añadir 15 prostitutas itinerantes y independientes al modelo de prostitución y proxenetismo del mod SexLab TDF Prostitution and Pimping. Después de la formación, las 15 prostitutas trabajarán independientemente en cualquier lugar de Skyrim, incluyendo cualquier contenido descargable, domicilios personalizados y/o nuevas ubicaciones. También tiene un paquete de seguimiento junto con los marcadores de búsqueda que muestran su nombre en una ubicación.
Necessitas del:
TDF's Prostitution and Pimping Independent prostitutes plug-in Initial release
Screenshots
3,710

Total Files

164

Total Categories

1,227

Total Authors

61,799,159

Total Downloads
Gurl Latest File

Babzero

Latest Submitter
TDF Aggressive Prostitution - y TDF Adds 15 Independent prostitute quests Spanish